Last Updated on May 4, 2022 by Letícia Melo
Portugal is a hot topic at the moment. In addition to this southern European country having a high quality of life and benefits for expats, it also offers excellent opportunities for real estate investments. But how do you buy a house in Portugal while still outside the country?
Many people want to move to Portugal but want to have their home sweet home here.
Follow the article to know everything about buying a property in Portugal as a foreigner.
Tips for buying a house in Portugal
Let's start from the beginning. See what are the main tips for those who want to buy a house in Portugal from abroad.
Get to know the real estate market in Portugal
Before any investment, you should take the time to get to know the market. Research, read, and inform yourself about the Portuguese real estate market to create your own critical sense about how to use your money wisely. After all, at the end of the day, the decision to invest is entirely yours, so it's best to invest being aware.
Have a Portuguese translator with you
Portuguese is not a very easy language to learn, especially for native English speakers. If you want to do business, work, or invest in Portugal, it is vital that you have someone on your side who speaks the local language very well.
You'll have to deal with a lot of people – not all of them speak English – and translate countless documents. The best thing to do is to have contact with a reliable translator from the beginning.
Be prepared for a lot of bureaucracy
As already mentioned, buying a house in Portugal involves a lot of bureaucracy. In fact, the country is famous for having complicated procedures in all types of public service.
Still, it's good to be prepared for long hours in line, hard times in making appointments, getting the right documents, and so on. It is a long way to finally get the deed of your new house in Portugal in your name, but it's worth it.
How much do properties in Portugal cost?
Property prices in Portugal vary widely but have gradually increased over the last decade. According to the report on the evolution of prices of properties for sale in Portugal from the Idealista website, from 2021 to 2022, the average evolution of Portuguese property value increased by 5.6%.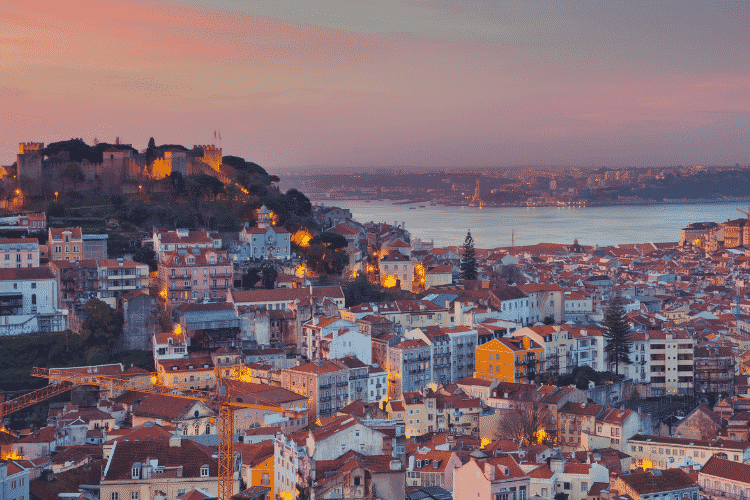 If we look even further back, between January 2015 and January 2022 the price per square meter in Portugal increased by 188%. A huge increase in the initial investment of someone wise in 2015, when Portugal was emerging from an economic crisis.
According to the report, the average price per square meter in Portugal is €2,304/m2. That is, about €230,400 for a property of about 100m2. This is an average, and property prices can vary for several factors.
Find out how much it costs to invest in real estate in the different Portuguese regions in the table below:
| Region of Portugal | Price per m2 in January 2022 | Annual Variation |
| --- | --- | --- |
| Lisbon metropolitan area | €3,314/m2 | + 7.2 % |
| Porto and northern region | €1,923/m2 | + 3.7 % |
| Algarve | €2,625/m2 | + 10.3 % |
| Silver Coast and central region | €1,196/m2 | + 7.5 % |
| Alentejo | €1,10/m2 | + 8.0 % |
| Madeira | €1,914/m2 | + 12.5 % |
| Azores | €1,045/m2 | + 4.4 % |
| All of Portugal | €2,304/m2 | + 5.6 % |
The data in the table are from the Report Evolution of the price of houses for sale, Portugal by Idealista.
As you can see in the table, after the COVID-19 pandemic, the real estate market continued to appreciate. In Portugal, foreign investors are among the main interested in buying properties.
But how do you buy a house in Portugal from abroad?
Step-by-step guide to buying a house in Portugal
Now that you know the Portuguese real estate market and are ready to deal with bureaucracy, it's time to invest!
1. Choose what and where to invest
As you have seen, Portugal has many variations in price, opportunities, and valuation depending on the regions of the country. The first step is to establish your investment objective and what type of property you are looking for.
Is it a house or apartment? Is it downtown for rent or is it in the countryside to enjoy your vacation? Are you going to resell the property later or do you want to keep it for your family?
Once you have answered these and many other initial questions, we can move on.
2. Prepare your documents to buy a house in Portugal from abroad
You do not need to be Portuguese or a legal resident to buy a house in Portugal. However, you do need some Portuguese documents to make the purchase and have the deed of the house in your name. Here is the list of documents to prepare before negotiating any property purchase in Portugal:
NIF (Número de Identificação Fiscal): Portugal's Tax Identification Number that you must request in person at Finanças, the Finance Department in Portugal;
Valid passport or identification document valid in Portugal (such as the residence card of any EU country);
Proof of income in your home country.
3. Find your property in Portugal
It may seem simple, but finding the ideal home to buy in Portugal is not a quick thing, much less when you want to invest from abroad.
Now it's time to browse real estate websites, contact real estate agencies, and even join Facebook groups for buying and selling properties.
As your search progresses, according to your preferences for price, type, and location, you will have reached a few finalists.
4. Travel to Portugal or have someone visit the properties for you
At this point in the process of buying a home from abroad, consider traveling to Portugal to visit properties first-hand and choose the best one. It's also a great opportunity to go on a scouting trip to Portugal.
If it's easier, a good option is to hire a trusted legal representative to do it for you. So you are sure of the validity of the investment and avoid scams.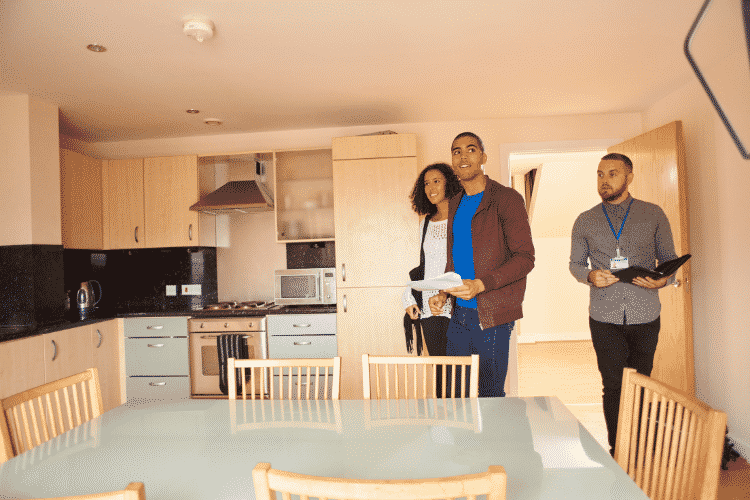 It is always safer to meet the landlord or former owner of the house in person. And also, before signing any contract, it has been reviewed by a legal or real estate professional in Portugal.
Don't forget that Viv Europe can assist you with these important tasks.
They may also help you negotiate the purchase of the property and make sure you get the best deal possible.
5. Prepare the property's documents for purchase
We said there would be a lot of bureaucracy, didn't we? In order to buy a house in Portugal, you will still need to gather a few more documents regarding the property you wish to purchase.
Housing Technical File (Ficha Técnica de Habitação): technical descriptive document of the property;
The license of Use (Licença de Utilização): a document describing the purpose of the property that you must request from the parish council of your house;
Building book (Caderneta Predial): document proving the tax regularity of the property, which you must request from the Finance Department (Finanças);
Certificate of Land Registry (Certidão do Registo Predial): a document certifying the content of the house to confirm both your legitimacy as a buyer and the previous owner's.
Once all these documents are ready, the payment still needs to be made. But how is the amount transferred to Portugal?
6. Set the purchase amount for the transfer
Being outside the Eurozone, this process can be even more complicated. Sending money to Portugal, however, is much easier these days and doesn't necessarily require the assistance of a bank.
There are several good companies online that can help you convert and transfer your money to a Portuguese account. Some of which we can recommend:
Wise (previously Transferwise);
Remember to check the transfer limits and when is the best time to convert your money to euros. And of course, do not make any transfers without first having the contract duly signed and sure of the security of the transaction.
Depending on the type of transfer you choose, the money can arrive in Portugal between 1 and 14 days. Of course, you will only be able to proceed with the process of buying the house after the seller has received the payment.
7. Time to sign the deed
Once the documents are all delivered, and you have already negotiated and paid, it is time to transfer the deed of your new home in Portugal to your name.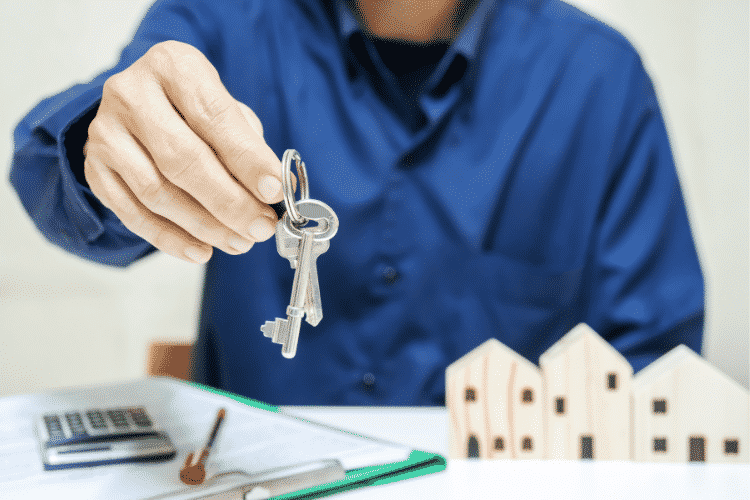 The seller must be present when you sign the deed, and then you will be the newest owner of a property in Portugal. Do you feel more Portuguese now?
Where can I find houses for sale in Portugal online?
There are several real estate websites in Portugal for all tastes and needs. In addition to offering a good idea of the market in Portugal to any part of the world, some also offer consulting and even housing loans. Meet some of the most famous ones:
Also, Kipper Tree, our Real Estate partner, have a variety of properties available for you.
Resorting to real estate agencies in Portugal can also be a good idea for those who want to save time, above all. The secret is to be patient and wait for the right moment to invest without haste.
Can I get a Golden Visa when buying a house in Portugal?
Yes, it is possible, depending on the home purchase price and location. Since 2022, the Golden Visa program in Portugal has undergone some changes.
Real estate investment in heavily populated regions no longer counts for the Golden Visa. That is, if you invest in real estate in Lisbon, Porto, and the Algarve, for example, you will not be able to apply for the Golden Visa.
In addition, there is the value requirement. It is necessary to make real estate investments of at least €500,000 to be able to apply for the Portugal Golden Visa. It doesn't have to be related to a single property, but to sum the total value.
Remember, it is recommended that you go through the Golden Visa process with a professional legal advisor. Viv Europe provides the Golden Visa Portugal assistance service and is always available to help.
If you're wondering where the most luxurious properties are located, check out our article: Where do the rich live in Portugal? See the most exclusive regions
How to buy ruined houses to restore in Portugal?
Portugal has many old houses that, over the years in bad conditions, became ruins. Scattered across the country in the best locations, these properties are great real estate investment opportunities.
The procedure for buying a dilapidated house to restore is the same as for a ready-to-live-in house but requires more attention to other details.
If your plan is to restore the property and build something bigger, you need to check with the parish council of the house if or how much, for example, it is allowed to build on the land of the ruin.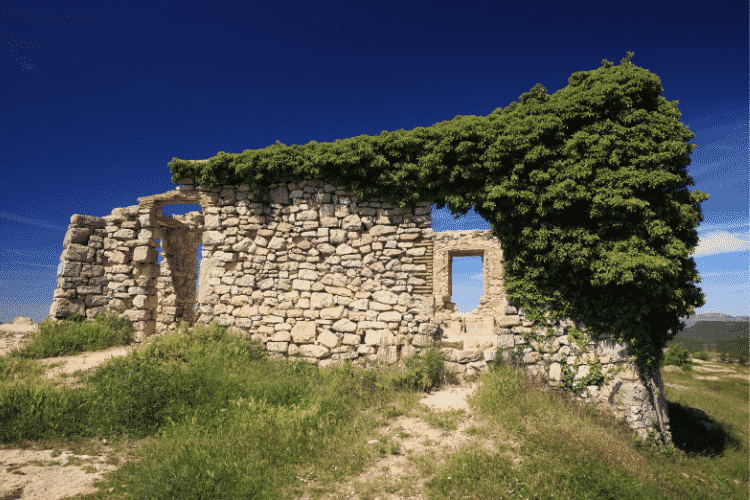 There are all kinds of bureaucracy for restoration too, so it is even more recommended to have professional support.
One of the advantages of buying dilapidated houses for restoration in Portugal is that the value to use real estate investment for the Golden Visa is lower. Instead of €500,000, your investment can be of €350,000.
Should you rent or buy a house in Portugal?
Depending on your financial conditions and investment goals, the answer to this question will vary. Each case is different, and that is why it is recommended that every foreign real estate investor in Portugal has professional legal support.
Viv Europe also assists foreigners in buying, selling, and renting real estate in Portugal. Feel free to get in touch with our team and plan your next real estate investment in Portugal.
Is it possible to obtain financing or housing credit in Portugal?
Yes, it is possible to finance your home or get a loan in Portugal even if you are a foreigner.
However, the conditions are several and vary according to the program of your bank of choice in Portugal.
If you choose to apply for a loan to buy your home in Portugal, make sure that your investment remains valid at the end of the payment installments.
You may also like to read: The 10 cheapest cities to live in Portugal with quality of life
Is it worth buying a house in Portugal?
Whether real estate investing is worth it is up to you to say. The real estate market in Portugal has grown a lot in recent years.
Therefore, investors have been making huge profits every year. Still, there's a lot to be said for what makes a good investment.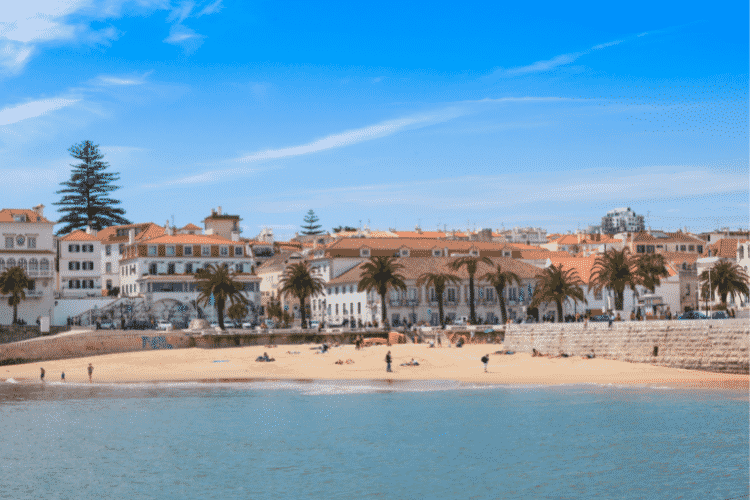 That's why we recommend that you have trusted local guides who know the real estate market, but also have an investor mindset.
Is it worth moving to Portugal?
This answer is also variable, but most likely, yes! Portugal is the 4th safest country in the world, according to the 2021 Global Peace Index. Furthermore, it's famous for its high quality of life for a low cost of living.
Besides, not many countries in the world are lucky enough to be in the Eurozone and a part of Europe.
Moving to Portugal itself is a whole different process that involves getting a Visa, then a Residence Permit, and all the strategic planning to move to a different country.
But however time consuming it can all be, most of us, expats in Portugal, agree that it is worth living in Portugal.
Have you already decided where you want to buy your house in Portugal?
If you have already decided that you are going to invest in real estate in Portugal, congratulations, join the club!
Thousands of foreigners have bought properties across the country in recent years.
Yes, many took the opportunity to apply for the Golden Visa, but most did so simply because they loved Portugal. After all, this country has a lot to offer its residents.
Consider joining our online community on the Facebook group All About Portugal For Expats and meet other real estate investors moving to Portugal.
And for all expats in Portugal out there, don't forget: investing in Portugal is also investing in yourself.