Last Updated on October 13, 2022 by Laila Oliveira
So is it Portugal or France? This is one question expats interested in relocating to a country in Southern Europe often struggle with. Let's face it, both Portugal and France are great destinations, and choosing one of the two is often easier said than done.
If you are well-traveled, you definitely appreciate the two countries when it comes to the beauty and diversity that both nations have to offer. It is important to acknowledge that both nations have their own fair share of advantages and disadvantages as well.
With that being said, how do you choose the right destination for you? Is it going to be Portugal or France? To help you get the right answers to these questions, here is a detailed comparison of how the two countries match up when it comes to everyday life for an expat. Stick around to find out more.
Portugal or France? Why expats choose them
Choosing a country to relocate to and possibly stay in permanently is a personal decision inspired by different reasons. For some people, it might be for work-related reasons, while for others, it might be for the pursuit of a relatively calm life.
One thing that remains constant is Portugal and France are among the popular destinations for expats, and for all the right reasons. As mentioned earlier, the two nations are among the most popular tourist destinations, not to mention the history and diversity in culture and traditions across the board.
The overall quality of life in both destinations is another attraction for expats from all over the world. They both present a unique combination of economic, social, and climatic factors that you cannot just find anywhere.
Differences between the countries
While it is true that both destinations are popular among expats, the fact remains that the two countries are more different than they are similar.
So if you are seriously considering moving to either of the destinations, understanding what Portugal and France have got to offer will help you narrow down your decision.
With that being said, let's take a closer look at how the two nations compare and contrast on different fronts.
Cost of living in each country
One of the most impactful appeals to any destination for expats is usually the cost of living. Generally, the cost of living will impact your overall quality of life regardless of where you choose to live. As such, it is common to find a lot of immigrants choosing to relocate to destinations with a relatively cheaper cost of living.
One major difference between Portugal and France is the cost of living. In fact, it will be fair to describe this difference as day and night. To put this into perspective, data from Numbeo shows that the cost of living in France is, on average, 55.35% higher than in Portugal.
The consumer prices in Portugal are 34.99% lower than in France without factoring in rent. Clearly, this is one huge advantage Portugal has over France. Here's a comparative summary of what to expect as far as the cost of living is concerned.
| Expenses | Portugal | France |
| --- | --- | --- |
| Apartment Rent (1 bedroom) in City Centre | €702 | €763 |
| A Single person estimated monthly costs (without rent) | €533 | €858 |
| Apartment (3 bedrooms) in City Centre | €1,278 | €1,642 |
| Family of four estimated monthly costs (without rent) | €1,870 | €3,083 |
Data is from Numbeo as of October 2022.
From the data above, it goes without saying that living in France is a lot more expensive than living in Portugal.
While that is true, it is also worth mentioning that the cost of living differs from one person to the next. Your individual spending habits have a lot to say about just how much your monthly expenditure will be.
Portugal has a lot to offer, especially for expats who are on a budget. You can choose to live a rather simple life away from the cities at a relatively lower cost than the estimated monthly average.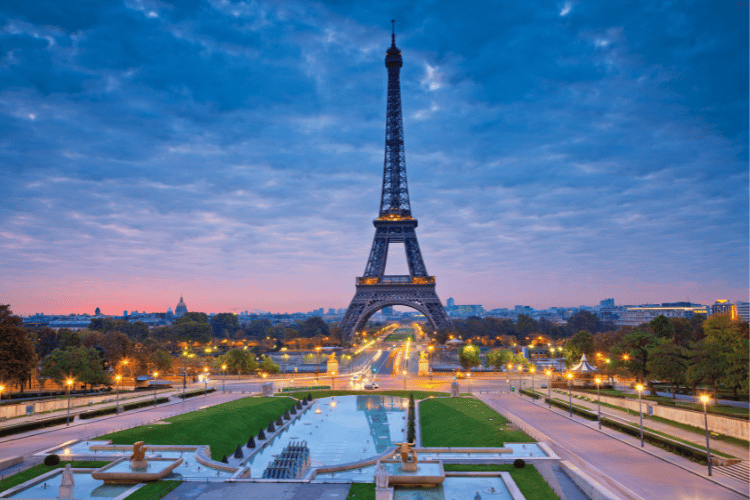 Renting a property in Portugal or France
Thinking about your accommodation before making taking the plunge is necessary. For expats who are not ready to purchase property, a viable option is to rent an apartment as you get your finances in order.
The cost of rent per month is often high, whether in Portugal or France. However, from the data above, on average, the cost of rent in France is comparatively higher than in Portugal.
The labor market in Portugal and France
France is a relatively bigger country with a population of about 67.4 million inhabitants compared to Portugal's 10.2 million people. France has a bigger economy with multiple driving factors.
That being said, getting a job in different professions should be easier in France as compared to Portugal. You will need to move to the bigger cities in Portugal to increase your chances of getting better-paying jobs. This makes getting corporate employment in the big cities very competitive.
| Data | Portugal | France |
| --- | --- | --- |
| Minimum Wage | €705 | €1,539 |
| Average salary | €1,314 | €2,266 |
| Unemployment rate (2020) | 6.79% | 7.7% |
Transport
It is a known fact that the public transport network in European countries is better than in most nations in the world. The same is also true for Portugal and France. If you are planning to relocate to either of the two countries, you will be glad to find out that public transportation is the most popular means of transport.
In fact, moving around and exploring both Portugal and France is cheaper if you use public transportation. While both countries boast of a good transport network, it is also important to point out that the French system is vast and the roads are better than in Portugal.
The most common means of public transportation in Portugal is the train. The rail system in Portugal serves approximately 145 million people every year. This shows how trusted and reliable the trains are in Portugal.
On the other hand, public buses are the cornerstone of the French public transportation sector. Whether you are moving from the suburbs to the city, the bus is the easiest option available.
What's more, as an expat, using the bus is a great way of getting to see the city and also learning new routes. Regarding transport comparison between France and Portugal, it wouldn't be unfair not to mention the cost of fuel if you want to own a private vehicle.
Fuel prices are higher in Portugal than in France. According to Numbeo, 1 liter of gasoline costs €1.99 in France and €2.02 in Portugal. While the difference might not be significant, the numbers quickly add up if you rely on private transportation only.
With Viv Europe your plans for Portugal
will finally come to a reality
Climate
The climate in Portugal and France is arguably one of the major differentiating factors between the two nations.
Portugal is known for having fair weather all year long. In fact, some regions in Portugal, for instance, the Algarve and Lisbon, promise up to 3000 hours of sunshine per year. This is quite astonishing, especially if you come from a cold country.
In Portugal, summers are hot, but winter is mild, except in the northern region, which receives plenty of rainfall and also gets quite cold. The climate in Portugal is ideal for outdoorsy people; depending on where you choose to live, you can enjoy plenty of activities almost all year round.
France, on the other hand, is quite the opposite. The climate has a little bit of everything, depending on the season. If you're moving to France, you will be safer carrying warm and lighter clothing just to prepare for each season.
The hottest months in France are between June and September. Autumn is another pleasant season in France, the weather is fair, but you should expect regular rainfall.
Different from Portugal, the French winter is cold, to say the least. Expect plenty of snow and rainfall, not to mention the temperature that often falls below negative.
Country
Spring
Summer
Autumn
Winter
Portugal
15.4 ºC
(59.72 ºF)
22.4 ºC
(70.52 ºF)
18.1 ºC
(64.58 ºF)
11.8 ºC
(53.24 ºF)
France
10.8 ºC
(51.44 ºF)
18.9 ºC
(66.02 ºF)
12.3 ºC
(54.14 ºF)
4.5 ºC
(40.1 ºF)
Data from the Climate Data website.
While this data gives you what to expect on average during the seasons, you should also keep in mind that weather is bound to change from one region to another.
Security
There is a lot that goes into determining the security of a given country. The first indicator should be the prevalence of violent and organized criminal activity. Another parameter that is also quite important when it comes to security is how inclusive the society is, especially towards expatriates from other countries.
Generally, Portugal and France are great places to live. However, it is also important to mention that Portugal is considered more peaceful than France. According to the Global Peace Index, Portugal ranks 4th while France is 55th on the same scale. This goes to show how calm and peaceful Portugal is compared to most countries around the world.
The local population is also very friendly and welcoming to expats. Nonetheless, keep an eye on idle individuals in tourist destinations who will pick your pockets or even snatch your phone if given a chance.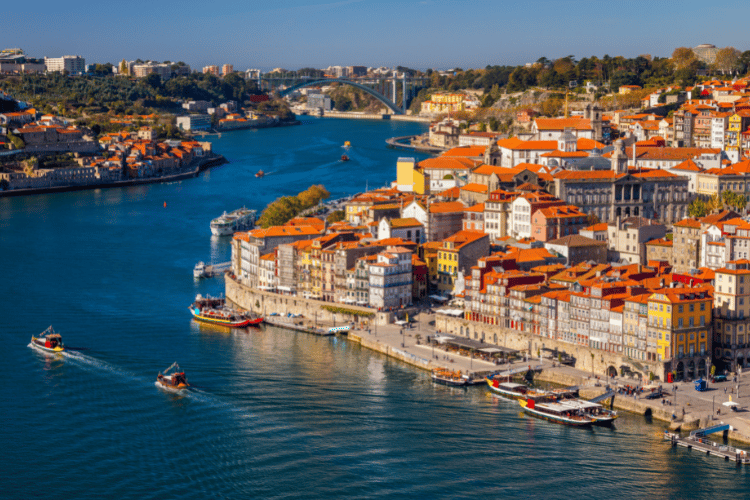 Unfortunately, France is not quite as peaceful; there are incidents of violent and organized crimes that happen once in a while. Also, France has fallen victim to terrorist attacks more than a few times. Whether you choose to relocate to Portugal or France, be sure to take security as personal responsibility.
Be aware of your environment, and don't deliberately put yourself in harm's way regardless of how safe the country is.
Immigration Law
Because the two countries are among the European Union member states and within the Schengen area, they have similar immigration requirements. If you follow the due regulations, it is possible to get a residence permit in Portugal or France. One significant difference between the two countries regarding immigration law is the Golden Visa Program.
This program is designed to provide qualified foreign investors with a residency permit after meeting specific standards. Portugal and other EU member states like Spain offer this program as an incentive to attract foreign investors to the country. France, on the other hand, does not have the Golden Visa program for investors.
Taxes
Someone has to address the biggest elephant in the room, which is tax. In France, any tax resident is required to file a tax return annually. According to the French government, an individual is considered a tax resident if:
They stay over 183 days in France per year
Their primary residence is in France
Their employer or economic activity is in France
Every income is taxable in France, where the deductions are made at a progressive rate.
Similar to France, your tax liability also depends on your residency status in Portugal. You become a tax resident if you stay over 183 days in Portugal per year, and the income tax rates are also calculated progressively.
This means the more you earn, the higher your tax rate. While the tax regimes are almost similar in both countries, the Portuguese system has a Non-Habitual Tax Regime that provides tax benefits to expats.
Bottom Line: Portugal or France?
Whether you choose Portugal or France as your preferred destination, you should know that both nations provide quality living for expats.
However, it is also important to mention that Portugal has more advantages over France on multiple fronts. The cost of living is relatively cheaper in Portugal compared to France, not to mention the warm climate that is appealing to most expats.
The Portuguese government also has several tax incentives to make life bearable for anyone who migrates to Portugal.
Having said that, you should realize that no destination is better than the other; your individual desires and interest should be able to give you direction on which country will suit you better.
We hope this comparison has brought you closer to a decision.
Whenever you are ready to take the plunge, be sure to contact us. Our in-house experts are willing to help you live your dream life in your dream destination.
Also, consider joining our Facebook Group – All About Portugal For Expats, and get to interact with other expats who have been through the journey before.