Last Updated on August 8, 2022 by Laila Oliveira
Some might feel at ease, while others may get anxious about getting their driver's license in Portugal. We don't mean to be pushy, but having a license is independence like no other. Whether you're a new expat, a student enrolled in university, or a retiree looking to enjoy life slowly, you wouldn't want to miss out on Portugal's magnificence.
It's not like you can't get around the city if you don't know how to drive – you can. Portugal's public transport system is great, especially in more developed regions. However, on days when you feel like living life on your own schedule, a driver's license sure is going to be handy.
Discover why getting a license is important and whether your old one is still eligible to use. We'll cover all about getting a license, renewing an old one, and whether EU citizens are even required to make an updated one. Buckle up; it's going to be a long ride!
Who is eligible for a driver's license?
Anyone who wants to and is capable of driving in Portugal can get a driver's license, as long as they're a legal resident and exceed the minimum age requirement.
The minimum age for driving a light vehicle is 18 years of age but goes higher with the different categories of driver's licenses available. All nationalities are equally eligible to get a license as long as they're legal residents living in the country for more than 185 days.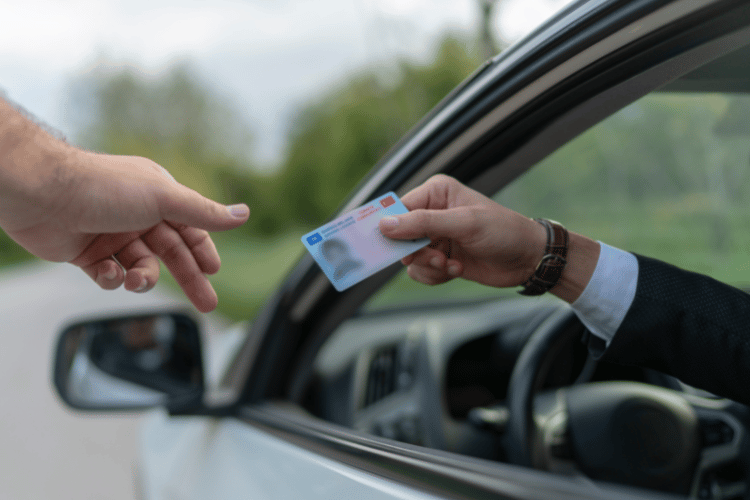 You can continue using your international driver's license for shorter trips and if you're coming from within the EU. However, it's crucial to inform the Institute for Mobility and Transport (Instituto da Mobilidade e dos Transportes) within 60 days. 
Additionally, the applicant must be mentally, physically, and psychologically fit by law to ensure safety while driving in Portugal. This is important not just for others but also for yourself.
To summarize it for you, here are the conditions you must meet to get a driver's license in Portugal:
Be 18 years of age or older;
Clear of any mental, physical, or psychological impairments by law;
Have lived in Portugal for at least 185 days;
No other legal prohibition that prevents you from driving.
There's also a set of documents you'll require at the time of your application which we will discuss later in the article. Keep reading!
Portuguese driver's license categories
There's no singular license for all types of vehicles. A 16-year-old resident could drive a moped while they won't be allowed to drive a heavy-duty vehicle. It varies according to the vehicle, and it's important to know what category you should apply for.
For standard cars, the ones you'd take for a road trip around Portugal on your vacation, you'd need a "B Category" license. The minimum age to drive these cars is 18 years of age. 
Heavier vehicles like agricultural tractors, with or without trailers, can be driven by individuals above the age of 21-24. They're much larger and need more concentration and expertise to be dealt with.
Here's a list of all the categories you'll find when applying for a driver's license in Portugal:
| Category | Minimum Age | Description |
| --- | --- | --- |
| AM | 16 years | Motorcycles, mopeds, and quadricycles |
| A1 | 16 years | Motorcycles with 11 kW power rating |
| A2 | 18 years | Motorcycles with 35 kW power rating |
| B1 | 16 years | Quadricycles |
| B | 18 years | All cars |
| BE | 18 years | Light-duty vehicles with trailer |
| C | 21 years | Heavy-duty vehicles |
| CE | 21 years | Heavy-duty vehicles with trailer |
| D | 24 years | Heavy-duty passenger cars with 8+ people |
| DE | 24 years | Heavy-duty passenger cars with trailer |
If the table seems confusing, don't worry, we're here to guide you! The IMT office can answer your questions regarding obtaining a driver's license in Portugal, but feel free to reach out to Viv Europe in case you want clarity right now.
Can foreigners get a license?
Yes! Why not?
No matter their nationality, all foreigners can get a driver's license in Portugal as long as they are legal residents. There are a few different steps for EU and Non-EU citizens, but nothing too complicated.
Relocating to Portugal was just the beginning of your dream life; there's so much to explore in this magnificent country, and driving through the streets is one way to do so. You could always rent a car and drive to move around, but we think it's much more fun to do it on your own!
It's also an important document you'll probably need. It especially helps if you're living alone and like to go out often. Yes, the public transport system is efficient, but sometimes you'd want things to be a bit more peaceful, and that's where your license will come in handy.
So, how exactly is it possible for a new resident to get a driver's license? What are the requirements? Can you renew an old license or use your international permit?
Let's find out!
How to renew an old license?
If you already have a license and need to renew it, you can do so at the IMT office. A driver's license stays valid for 15 years, so you can only renew it once every 15 years until the age of 60 years.
Anyone above 60 years of age has to get their driver's license renewed every 5 years, meaning that the license is renewed at age 65 and then at age 70. After a resident turns 70, they're required to renew it every 2 years, instead of 5 years.
This step is crucial for the driver's safety as health tends to deteriorate with time. A medical certificate is also needed at the time of every renewal, starting from the age of 60.
To renew your old driver's license in Portugal, you would need the following documents:
Your old license
Passport or ID Card
Resident Card/Permit/Certificate
NIF Number
If you're wondering what a NIF Number is, you should know that it's one of the most important documents you'll need in Portugal. Pretty much everything is dependent on your fiscal number, so you might want to read our guide on obtaining a NIF Number in Portugal. 
Driver's license for EU citizens
Expats relocating from within the European Union can continue using their EU driver's license in Portugal until it expires.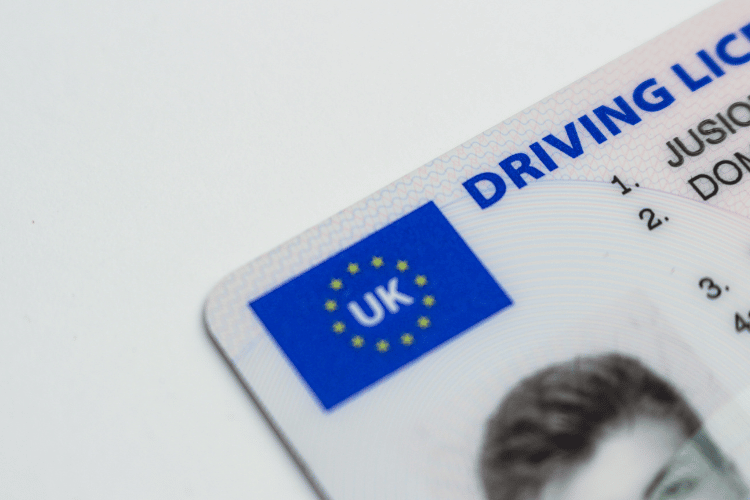 However, you must notify the Institute for Mobility and Transport that you'll be using your old license within 30 days of obtaining your Residence Permit. It's absolutely crucial that you do this step because failure to do so can result in heavy fines. 
Alternatively, you can also exchange your foreign license for a Portuguese license before risking it getting lost or stolen. The IMT won't be able to replace your EU license in case it gets lost, and you will have to get a new one made.
It's best to get a Portuguese license made after moving here, as soon on as possible. 
Driver's license for Non-EU citizens
There are a few different rules for Non-EU citizens depending on their country. Any individual that has a license issued by another country can get theirs exchanged in Portugal.
Portugal has bilateral agreements with certain countries that make it possible for individuals to drive in Portugal without getting a new license. However, you will still have to exchange your foreign license within two years after your relocation.
The IMT website has information on how exchanging a license works for Non-EU citizens according to your country. There are different criteria for expats from America, Australia, and so on.
Some nationalities are required to submit their previous driving records or a letter that confirms their license start date and validity.
Keep reading to learn how you can exchange your foreign license for a Portuguese one step-by-step.
Don't know what the public transport system looks like for foreigners? Check out our article on Public Transport In Portugal and find out how to get around the city on your own.
Can I use my foreign driving license in Portugal?
Yes, you can! However, you will need to notify the Institute for Mobility and Transport soon after getting your Residence Permit.
You can use your foreign license whether you're an EU citizen or a Non-EU citizen. Although, it's best to exchange your foreign driving license with one that the IMT issues to use within Portugal, especially if your stay is longer.
For shorter stays, you can use your foreign driving license, ensuring that it's valid and that the IMT is notified. As a tourist, you can only use your foreign license for 185 days; residents must get a Portuguese license made within 90 days.
How can I get a driver's license in Portugal?
In case you don't have a license at all, just turned 18 years old, or are getting your license made for the very first time, here's what you need to know!
Getting a driver's license in Portugal is no difficult task; you just need to know where to go and what to do. Don't fret; we've got you covered!
Keep reading to know all you need for a Portuguese driver's license:
Requirements for a driver's license
An individual who's applying for their first driver's license will need to do so through a driving school/exam center. If you hold a citizen card, you can use the IMT online portal to update the biometric data required for the license printing.
Here's a list of documents you'll be required to submit along with the IMT form for the category of driver's license you're applying for:
Residence Permit
Passport or ID Card
Medical certificate
Passing the driving test
List of driving schools in Portugal
Here's a list of some driving institutes that give theoretical and physical classes to ensure you pass your driving test.
Driving classes cost €400 to €600 on average; the total cost of getting your first license can total nearly €700. Some driving schools can be even more expensive, so we recommend that you do your research before enrolling in one.
To register with a driving school, you will need:
Passport or ID Card
NIF Number
Medical certificate
Birth certificate/parental permission (for those under 18)
Driver's license test
The requirements also include passing a test to get your driver's license in Portugal. You must complete 28 hours of theory classes and 32 hours of practical driving lessons (at least 500 kilometers).
The first part is passing your theory exam; it lasts nearly half an hour, and you're required to score 27 out of a possible 30 marks.
The practical test lasts nearly 40 minutes, in which you're required to drive the same car you practiced in. The route involves an urban route, some traffic, and some tests regarding parking your car.
Both these tests can be taken by the IMT, and you will receive your driver's license via mail upon approval.
Click here to locate the IMT Examination Center closest to you.
How long does it take to get a license?
Your driver's license will usually be delivered to you within 60 working days. This is an average, apart from cases where you're also required to take a physical test.
Will you be able to drive in Portugal during this waiting period? Yes!
Until you're delivered your official driver's license, you will be given a provisional license that allows you to drive in Portugal until you receive your new document. That is, of course, given the fact that you passed your driving test.
As a piece of advice, always keep this document safe and carry it with you at all times.
Exchanging a foreign license in Portugal
If you've relocated recently and are looking to explore the beauty around you but first need to exchange your foreign license, here's what you need to do.
You must submit this form to IMT (taken from the IMT website), along with the following documents:
Photocopy of your ID Card/Passport
Driving license
Two recent colored photographs
Medical certificate
Psychological assessment (in case of heavier vehicle categories)
Residence Permit
Portugal is in agreement with member states of the OECD (Organization for Economic Cooperation and Development ) and the (CPLP) Community of Portuguese-Speaking Countries. 
Due to this, you don't have to exchange your license for a Portuguese one if you're from the following countries:
Angola
Australia
Brazil
Cape Verde
Canada
Chile
Iceland
Israel
Japan
Mozambique
New Zealand
Korea
Central Africa (Sao Tome and Principe)
Switzerland
Turkey
United Kingdom
United States of America
Find more information regarding the agreement with CPLP and OECD countries by reading this resource.
How much does a driver's license cost?
Prices for driving tests are fixed by the IMT. Although some driving institutes charge a bit more for medical certificates depending on their services.
You should keep in mind that the total cost of getting a driver's license may vary, depending on whether you require classes, certain bureaucracy technicalities, and medical exams.
To make things easier for you, we've compiled a list of prices for some activities related to getting a driver's license in Portugal:
| Expense | Cost |
| --- | --- |
| Learner's license | €15 |
| Medical certificate | €15 |
| Theoretical test | €15 |
| Practical test | €30 |
| Law books | €20 |
| Getting a new driver's license | €30 |
| Renewing a license | €15 to €30 |
| Exchanging a foreign license | €30 |
| International driving license | €30 |
Learning to drive in Portugal
You'll be relieved to know that it's easy to learn how to drive in Portugal even if you're not fluent in the local language. With a growing expat community, you can definitely find a driving school that matches your preferences. 
Learning how to drive in Portugal is also much cheaper than in other European countries. Earlier in the article, we mentioned an estimate for driving school prices, and the average is nearly €400 to €600.
You'll also find learning how to drive a lot easier. Portuguese people are generally very friendly but don't hesitate to ask for another instructor if your current one doesn't make you feel comfortable and confident.
Remember that it's okay to make errors; you're here to learn a new skill, and mistakes are absolutely okay!
Are you ready to drive in Portugal?
That's the end of your ride; you're now completely ready to go get your driver's license in Portugal! Like always, we tried to prepare you for what your new life has in store and how you can make the most of your new journey.
We assure you that you'd want to go for a quiet drive every weekend to explore a new corner of Portugal. It's too hard to resist, even after years of living here. Want to ask expats what it's like to live here? Join our Facebook Group – All About Portugal For Expats and get in touch with people having the time of their lives.
If you've got any questions about getting your driver's license, feel free to contact our team of professionals who are here to make your life easier. We'd love to help you; from the beginning of your Visa application until you find a residence worth your money!