Portugal is known as a "country with many countries inside".
Despite its small size, there is no lack of variety between different regions, whether we are talking about accents, lifestyle, figments of the culture, and, of course, food and climate.
Nonetheless, and in the words of one of our famous Porto's artist, "there is more that unites us that what it sets us apart".
One entertaining way to confirm this surmise is to look at the different regions of wine production: Dão and Bairrada (Both in the central areas of Portugal), Douro (Littoral North), Alentejo (South of Portugal), Setúbal (Vicinities of Lisbon), etc.
All of these types of wine flourish in different climates, typologies in terms of terrain, types of flora, etc.
But this division falls apart when we talk about food: From the lovely, cousy dish of Beira Baixa, Chanfana (an old goat soaked in wine and baked for an entire day) to the light, grilled sardines, a littoral dish by nature, the meals we are accustomed to reflect the way of life and the environment available to our ancients, and its differences are a living proof of the cultural richness of this small country.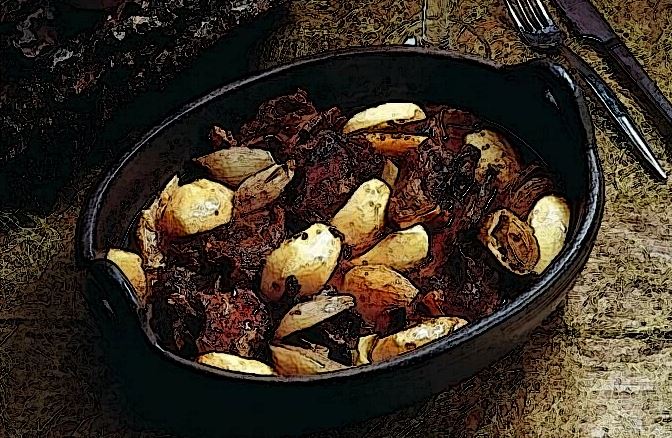 In this article, we will discuss three particular regions, Lisbon, Porto and Algarve, and paint a small portrait of the three cities, in all their idiosyncrasies, as to slowly open the curtain and show the reality of living in the three most sought after regions in Portugal.

What's common among the three?
I will start with what's common to Lisbon, Porto and Algarve alike: you can expect a strong influx of tourists in the spring and summer and, with that, lively celebrations, streets packed with people from all cultures, sharing its own particularities and enrichening the cities' culture.
When we talk about these three cities, we can talk about what is becoming to be known as cultural tourism, that is, tourism focused on absorbing the art, architecture and music of Portugal, and the party tourism, alas, tourism to take advantage of the beaches, the food and the steaming night life that permeates every corner of the cities.
In 2019, Portugal hosted, throughout the year, a stunning 26 million tourists (according to INE), a number that is almost the triple of our current population.
Then, there's the crime rate in Portugal: because we are talking about cities with a large density in terms of population, it's normal that these numbers are not an exact reflection of crime in these locations; nonetheless, and according to the Global Peace Index, Portugal is the third most peaceful country in the world.
This doesn't exclude the possibility of small crimes, such as pickpocketing or robbery, specially aimed at tourists.
But, all in all, Portugal is quite peaceful, and most inhabitants go through life without any major occurrence.
One last contemplation that attests to the commonality of these three cities is their hospitality: as we are, for centuries now, a multicultural hub, the native people embrace those who come from different countries and cultures, and you can expect most people, especially the younger ones, to be able to speak and understand clear English.
The same can be said about the restaurants, stores, museums, etc. You should be able to easily navigate these cities, especially because Portugal made an effort to equip the main cities with tourism centers, to further provide all the aid and dissipate any doubt you might have.
Now that we set these things aside, let's delve into the differences.

Known national and internationally as the kingdom of the beaches, Algarve has an incredible particularity: although Porto and Lisbon also have beaches, in Algarve you can have access to the beaches from the South of Portugal, and not only those directed to the West. The beaches that are pointed towards Africa are quite different from the rest of the littoral in Portugal.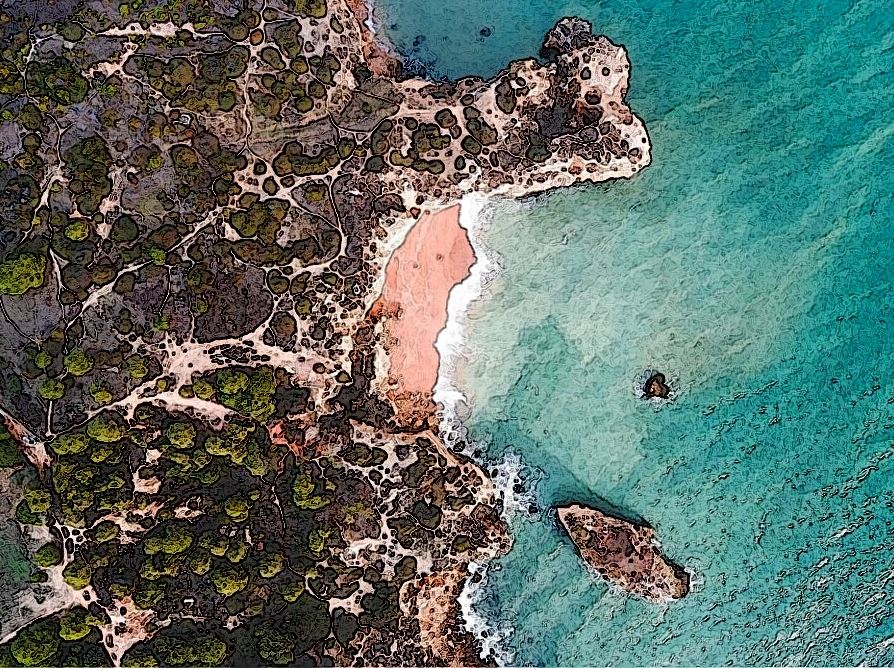 The water is warmer, calmer, and shallower, and the sand plain is bigger. These characteristics may not be so cool to surf on, but are perfect for peaceful afternoon within family.
If you want harsher beaches, you can travel as little as 20 miles and experience more intense sensations.
To ease the comparisons, let's divide it in key-aspects that define the quality of life in these three cities:
Algarve is a place with a relatively recent history of tourism and expat immigration. It is exactly this phenomenon that made Algarve grow to its fame, nowadays.
As such, the region adapted to host people eager to indulge of its wonderful beaches, warm climate and tasty food.
This created a rich industry of entertainment, that is mostly directed to leisure:  you should not expect a complex tapestry of culture, but rather an explosive nightlife, golf-clubs, and a general consumption-based lifestyle.
Because Algarve is mainly a summer region, the cost of living as peaks in this season. The rents go up, and most houses are rented for 2 weeks at the time.
If chosen wisely, and in the calmer season, you can live comfortably for 800€/month.
A T3 (three bedroom apartment) can have a relatively small rent, and the grocery prices are akin to those in the rest of the country.
Add to it the cost of water and electricity (40€ minimum), and Internet (20€ minimum), and the sum will add up to what was said previously.
Algarve has a warm Mediterranean climate, ranging from an average temperature of 11-15ºC in the Winter, and 18º- 31ºC in the Summer.
With endless hours of sun, and pluviosity that is modest, at best, Algarve sits at the top, in what refers to the hospitality of the climate.
It is, indeed, a gem, a small region that, due to its proximity to the sea, and its zone and proximity to Africa, remains tempered throughout the year.
The dishes that the Algarve has to offer are light, but full of soul.
Drinking from the history of the region, that was, and still is, focused heavily in fishing for a living, you can expect an incredible variety of fresh fish and shellfish throughout the year, grilled with a pinch of salt and lemon, served with boiled potatoes and vegetables.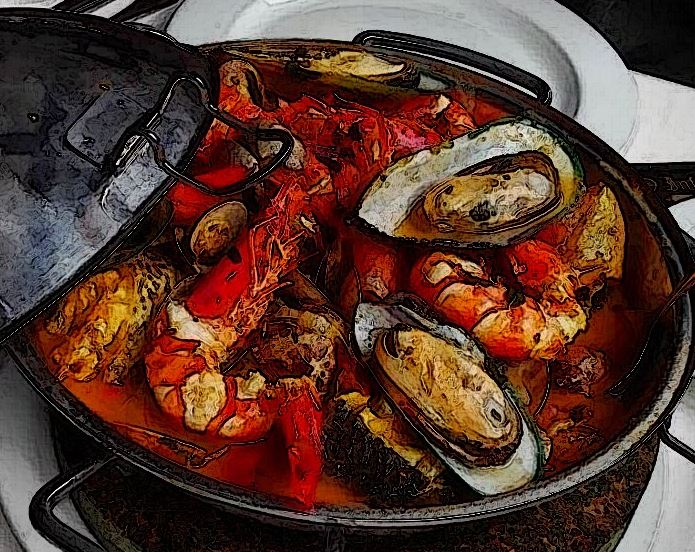 One great dish you ought to experiment at least once is the cataplana, a mixture of different fresh shellfishes, that go great with white wine or beer, and of, course, good friends and light chats.
The Achilles' Heel of Algarve, the public transportation is only efficient in the Summer.
When the high season is over, Algarve turns into a relatively underpopulated area, and the offer is adapted to such conditions.
The quality and quantity options is incomparably lower than in Porto or Lisbon.

Once a small Celtic settlement, that Romans deemed that should be called Cale, it's what they built there that would name Porto and, at the same time, Portugal.
Keen on using Porto's shore to garner resources, they would build a Port, which they name "Portus Cale". You can see the resemblance and, also, the history.
It's the Battle of Ourique, in 1138, that effectively creates the idea of a kingdom, Portugal, later accepted by the Pope, in 1143. In Porto, buildings tell stories of kings and queens, of bishops and writers, of fishermen and the prole.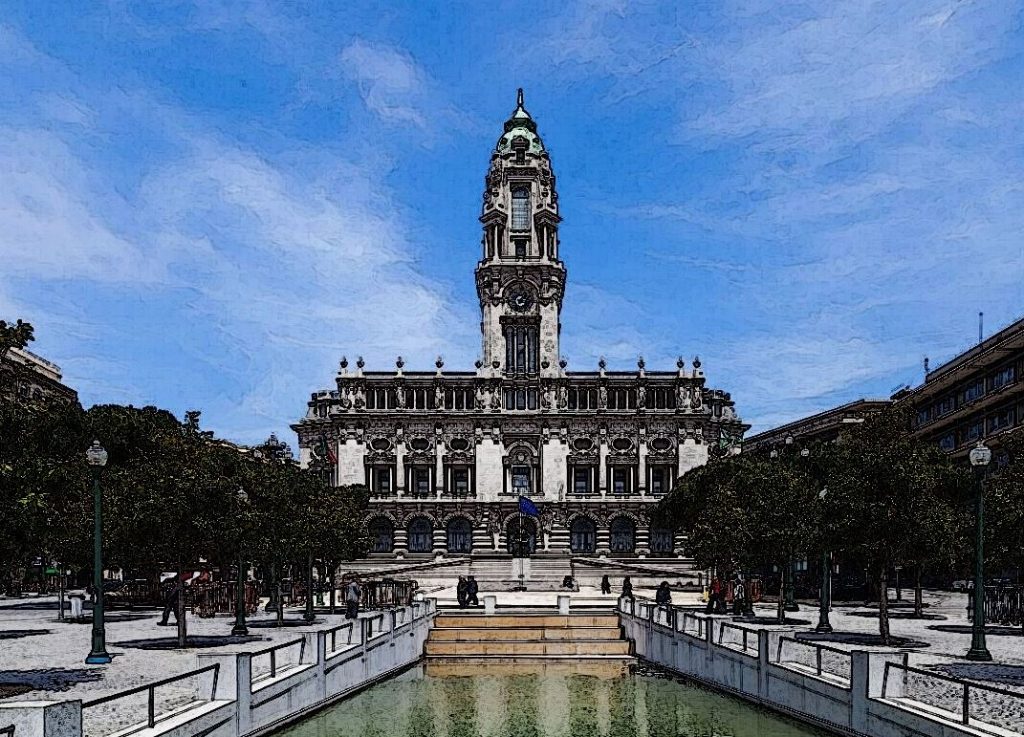 The "Invicta", as is kindly named by its inhabitants, is a hub of history, and it is clear once you step your feet on the city.
We can say that Porto is the 2nd most important cultural center of Portugal.
Historic places like Torre dos Clérigos, Capela das Almas, and other mythical places for the history of Portugal are plainly available for visitation.
Theater and concerts are also cherished, and the most relevant artistic movements in Portugal reach Porto, sometimes more rapidly than Lisbon. Serralves is held as one of the most innovative hubs for painting, sculpture and plastic arts' galleries.
Apart from that, there are plenty of places to just have fun, have a few drinks, and relax.
Overall, it is a great city for both culture and entertainment.
Still cheaper than Lisbon, the cost of living in Porto is increasing. Comparatively to Algarve, it may look ominous, but the main problem is the housing prices, that have been skyrocketing for some years now.
To put in perspective, what you paid for a T3 (600€) in 2012 is now what you pay for a room in a house. Endemic explanations aside, this is also a testament of the demand for a house in Porto.
The prices decrease as you get far from the center, but generally, you can expect to spend up to 1,200€ as to have a comfortable lifestyle in Porto. 
The summer is pleasant, with pleasant temperatures and almost no rain at all.
The winter is fresh, but nowhere near as cool as the regions to its right.
It varies, along the year, from 6ºC to 24ºC.
It rarely falls apart from this span.
You cannot talk about Porto without talking about the Francesinha.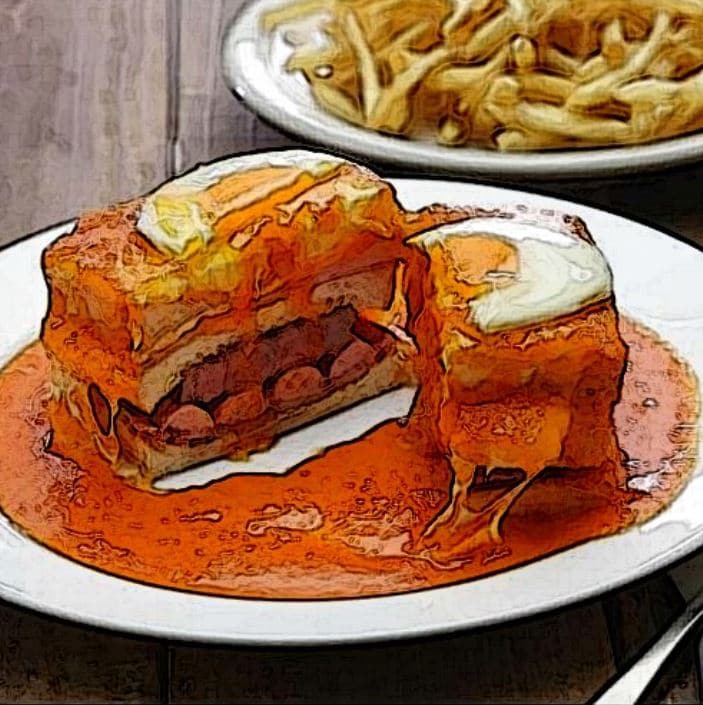 A heavy dish, appreciated throughout Portugal but considered to be best served in Porto, its variety of meats and its secret home-made sauce is what make the dish unique.
Porto has both light dishes, due to its proximity to the sea, and an influence from the more internal regions of Portugal.
Excellent, fresh fish from Matosinhos, and great meat from the central region of Portugal make up a diverse diet that can attract different palates the same way.
With a subway and a very sophisticated line of buses, you probably won't even need to have a car in Porto to travel to wherever you want, at least in the vicinities.

The Capital of Portugal, Lisbon is a synonym of the most prolific endeavor that Portugal ever made: os Descobrimentos (The Discoveries).
A city of sailors, kings and writers, exalted by the presence of people such as Saramago, Fernando Pessoa, Vasco da Gama, and retailored by Marquês de Pombal.
Completely devastated by an earthquake in 1755, Lisbon is now a modern, and even fashionable city, that retains its history but embraces modernity.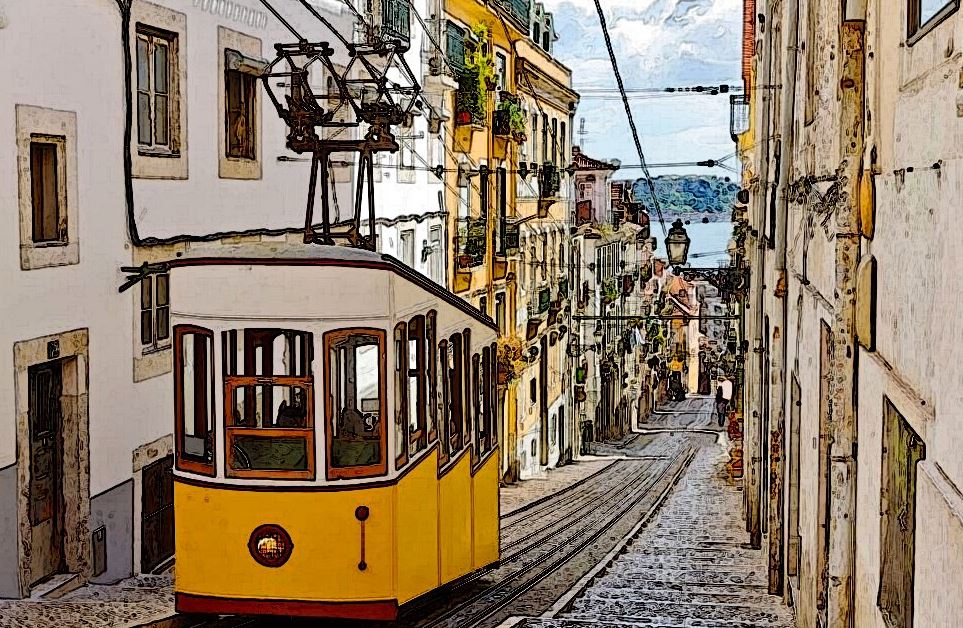 It's this mix that makes Lisbon one of the most sought-after cities in all of Europe.
There's no shortage of great monuments, museums, and old buildings to visit and savor the history of Portugal, in all its glory and shortcomings.
It is an ecumenic city, where the old and the new meet, and as such, you can visit a museum at the afternoon and by night, listen to the new bands mixing Fado with african sounds.
I do recommend to listen Fado in its original form too, as the Fado cafes and restaurants are the brand of Lisbon.
The nightlife is great, and so are the beaches around Lisbon.

The most expensive city in Portugal, you can expect to spend more than 1,200€ to live comfortably in Lisbon: depending, of course, on how you envision your lifestyle.
The rents are high, but all other expenses are similar to Porto and Algarve.
Again, when we talk about the Littoral, fish is the norm: specially sardine.
Codfish will also be present in most restaurants.
The cuisine from Lisbon is quite aggregative, and it tries to represent the various tendencies of Portugal. Ameijoas à Bulhão Pato (shell fish with a super tasty sauce) are a must, Bacalhau à Brás (a codfish dish with fried potatoes) is, by far (in my opinion :D), one of the great dishes of Portugal, and the Pastel de Nata, a sweet pastry that was born in Belém, Lisboa, and it remains as one of the most eaten pastries in Portugal.
Like Porto, Lisbon is always trying to create new solutions in terms of transportations, as well as researching alternatives to the use of cars, as to reduce the carbon emictions.
The subway works well enough and the network of buses reaches all the points of the city and suburbs.

Overall: Which one to choose?
These three cities all have pros and cons, its history and its peculiarities are perfect for some, and a big no-no for others.
It's up to you to choose the best place, looking at all the several segments of the decision-making process.
What I can guarantee is that, whichever place you choose, you can count on hospitality, a smiling face, and people that love to talk, to eat and drink, and most of all, to enjoy life.
If you want to start the process for moving to this beautiful country (no matter the chosen city), you can always count on Viv Europe to assist you.
See you in Portugal.