Last Updated on November 17, 2023 by Maryam Siddiqui
We're here to eliminate the confusion you have going on. New, exciting changes are making their way into the country. And the aim is to make your life easier. The government has announced a new agency for Portugal immigration, AIMA. So, what does this mean for everyone who's waiting on their permits?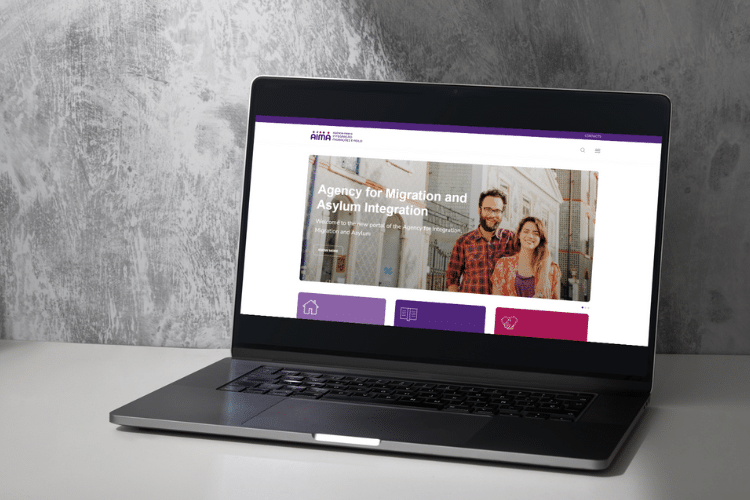 You may already know about SEF, the agency dealing with immigration and permits. After months of controversy and delays in permits, we are seeing some major changes take place.
The plan is to fix the problems witnessed by SEF and provide a more efficient and streamlined process for expats. In this article, we will discuss this transition's details and how it affects Portugal and its new residents. We will discuss the setbacks of SEF and the introduction of AIMA as the better alternative. We hope this helps!
What was the process of migrating to Portugal?
The first thing any expat needs to ensure is getting the right visa or residence permit for their specific situation. Depending on whether you're moving for work, education, or retirement, you'll need a different visa, and the documents also vary slightly.
To make it easier for you, you have the option of choosing from all these Visas:
With the introduction of the new agency for Portuguese immigration, the process might evolve for a more efficient and user-friendly experience. Continue reading to find out more!
What was SEF?
SEF was Portugal's immigration and border control authority. Its primary purpose was to oversee matters regarding foreign nationals residing in or entering the country. It regulated immigration, issued residence permits, and ensured the security and legality of entry and stay in Portugal.
It also had a broader mandate in safeguarding national security through managing border controls, preventing illegal immigration, and countering threats concerning terrorism and human trafficking.
Complications with SEF
The need for a new agency was based on certain goals. The goal was to make the application process faster and more efficient.
SEF was known to take lengthy processing times for visa and residence permit applications. Unfortunately, the system caused a delay in processing applications and responding to inquiries, causing frustration for immigrants and expats.
It also lacked updated, efficient, and user-friendly technology and systems, which added to its lagging service. The agency was also struggling to streamline border controls and enhance security measures given the increasing immigration and security concerns.
This needed to change.
In an attempt to maximize efficiency, SEF has been replaced.
What we know about the end of SEF
The Assembly of the Republic approved the agency's end on 22 October 2021. However, due to COVID-19, its final dissolve was postponed to May 2022 through parliament votes. And then, it was postponed a second time by the government until its alternate (AIMA) had been well set up.
Initially, the decision to discontinue SEF was proposed as part of the program of the previous PS Government. After further complications, the Assembly approved the termination of SEF.
Where did SEF employees go?
There's a plan to reassign designations to all trained and qualified staff from SEF.
The non-police staff will be relocated to the AIMA and the IRN. But the inspectors will be reassigned to the Judiciary Police. Some of them are temporarily stationed at the PSP and GNR.
Also, some inspectors might be given the option to transfer to the Tax Authority, AIMA, or the Borders and Foreigners Coordination Unit.
What is AIMA?
Now that we've covered the overview, let's move on to important things. What is AIMA, and what will it be doing?
AIMA – Agency for Migration and Asylum Integration is the new agency for Portugal immigration. It is the replacement for SEF and is responsible for administrative functions concerning foreign citizens in Portugal.
AIMA is specifically in charge of managing all residence permits and refugees. They will also revamp the country's border control system in a manner to exercise the separation between the police and administrative functions in matters of migration and asylum.
What will AIMA do specifically?
Firstly, it will inherit approximately 300,000 pending immigrant legalization processes from SEF. Previous staff members from SEF, such as IT and general workers, will be transferred to AIMA for a smooth transition.
Next, it will manage solidarity mechanisms and programs and implement relocation and resettlement programs for refugees. Here's what we know about AIMA's specific tasks:
Regularize the entry and stay of foreign citizens in national territory;
Grant extensions of stay;
Grant and renew residence permits and residence cards;
Grant permanent residence cards for family members of EU citizens and third-country nationals;
Approve certificates of permanent residence for EU citizens;
Grant residence permits for British citizens benefiting from the Agreement on the United Kingdom's Withdrawal from the EU.
With Viv Europe your plans for Portugal
will finally come to a reality
What will happen to pending operations at SEF Portugal?
That's a question we've been getting a lot. And it makes sense why you would wonder about it.
The new agency for Portugal immigration will begin by reducing the number of pending cases left by SEF. So, tackling this task will be a priority for the agency. From among these pending cases, those involving family reunifications will be given the center of attention.
And then, in the following year, the government plans to start a "mega operation" to recover and resolve the pending cases. This operation will be a combined effort of local authorities and the network of Local Support Centers for the Integration of Migrants.
Rest assured, if you submitted an application to SEF, it will not get lost.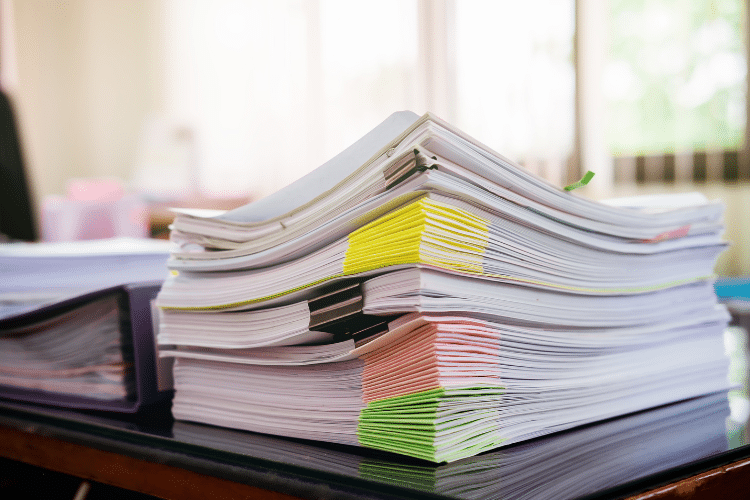 Where is AIMA?
AIMA's headquarters will be on Avenida António Augusto de Aguiar, Lisbon. It will begin operations with 34 assistance counters throughout Portugal.
The agency also plans to expand and launch at least 10 new branches within one year.
To check out the location of an AIMA Office in your city, click here. Here are some addresses for the most popular cities:
Lisbon I: Avenida António Augusto de Aguiar, 201069-119
Lisbon II: Rua Álvaro Coutinho, 141150-025
Braga: Rua dos Granjinhos, 6, 4700-996
Albufeira: Quinta da Bela Vista, Block A10, Loja D, 8200-137
Faro: Faro Largo Municipal Market Dr. Francisco Sá Carneiro 8000-151
Leiria: Largo Dr. Manuel de Arriaga, 1, 2400-177
Will it be possible to access AIMA services online?
Since the agency just officially began, its website will be up and running by the end of this year to handle older residents' family uniting requests. Once fully set up, you no longer would have to reach them through telephones.
And so by 2024, the website will be open to requests for issuing and renewing residence permits as well. So yes, it will be possible to access AIMA services online, as planned.
What is the IRN?
The Institute of Registries and Notary, IRN, is a public organization subordinated to the Ministry of Justice. They deal with nationwide civil identification and nationality services.
It also works alongside AIMA in handling renewals of residence permits. Since the end of SEF, 75 non-police workers from the ex-agency have been shifted to the IRN.
What will IRN do specifically?
IRN in Portugal is responsible for issuing and managing legal documentation of life events to secure authenticity and legal certainty. It is in charge of the following legal documentation:
Marriage, birth, and death certificates;
Acquiring nationality;
Purchasing a car;
Purchasing a house;
Inheriting estate;
Incorporating a company.
You can reach out for their services through their online portal.
Passport issues and immigration documents
As part of the restructuring post-SEF, these concerns are now dealt with by IRN. IRN will be in charge of granting and issuing the Portuguese Electronic Passport, including the following:
Common Passport;
Special Passport;
Temporary Passport;
Passport for foreign citizens.
What is AIMA planning to do?
With a budget of €81 million, AIMA has several long-term plans in addition to those already mentioned. It plans to launch an AIMA Portal Open for Residence Authorization Applications to simplify the process for applying for residence authorization.
It also aims to open a high-quality telephone support center and the National Multidisciplinary Center for Protection and Integration. The latter comes to manage international protection processes and support refugees and asylum seekers throughout the immigration process.
Lastly, AIMA plans on helping 600,000 immigrants to regularize their situation by the end of March 2024. We are hopeful that it will all work out!
How can I move to Portugal?
Has this news about the new agency for Portugal immigration given you hope to make your dreams come true faster? We know so many people who are in the same position as you! Let's help you get started.
Book a consultation with Viv Europe to align your documents and get guidance on your eligibility. We take it step-by-step from Visa applications till you move into your first home in Portugal.
While you wait for our meeting, join our Facebook Group – All About Portugal For Expats. Ask questions, read stories, and get inspired by everyone's relocation dreams. See you soon!