Last Updated on October 13, 2021 by Lea Melo
Relocating to a new country is a life-changing experience, no matter what your age is. Having an expat family in Portugal means that you will all go through an adaptation process before you can all feel at home.
Both parents and children will cope with intense emotions and the need to adjust themselves to a new reality. But how can you be prepared for that? What should parents take into consideration before moving? Are the children going to be okay?
These and other questions were answered in this article. Follow up.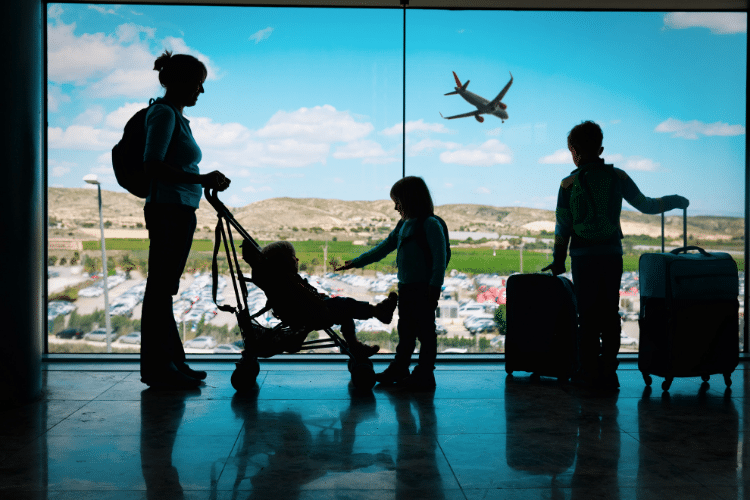 Prepare your children to relocate
So you have decided that moving to Portugal is the right thing to do for your family. Great, welcome to the club! However, even if you and your spouse are on the same page, sometimes children have a hard time accepting to leave their friends behind for a whole new country.
At this first stage, we recommend being open with your children by telling them exactly why you decided to relocate, no matter how young they are. You shouldn't act like they are too immature or can't have a say in the family. They deserve to understand things as they are, and they will need strength to face the new challenges related to the immigration process.
Introduce the new culture and language to the family
Share your excitement about moving to Portugal! Let them know what makes you so happy about the country, show them all the perks of living here and how much they are going to love it.
It's a great idea to spend time together planning where to live, getting to know the Portuguese language and the history of the country. Watch movies about Portugal, listen to Portuguese music, and discover the local cuisine!
Associate good family moments with Portugal. This will make it easier for the expat family to identify positive points in the relocation.
Read also: How adopting the Portuguese way of life can make you happier
Find a school where your children don't feel like strangers
As the adaptation of the family in Portugal does not depend only on the parents, it is very important to make sure that your children feel at ease at school. Try to enroll them in a school where they don't feel like a fish out of water, but rather part of a community.
There are many great international schools in Portugal that welcome foreign and Portuguese students, with international curricula in English, Portuguese, French or German.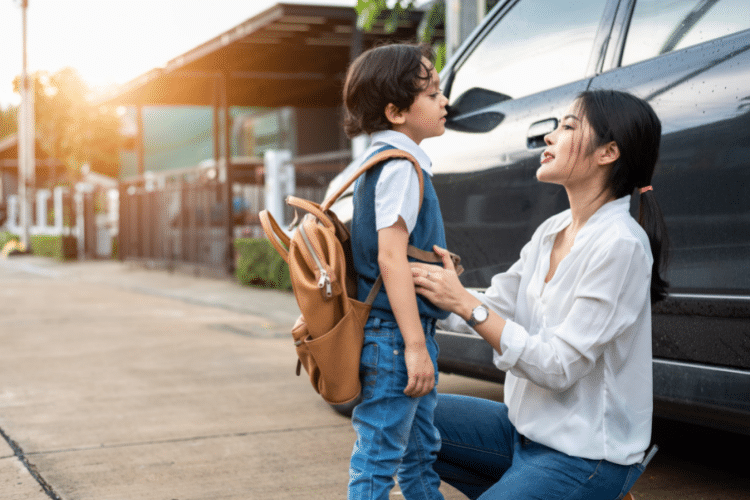 In addition to possibly not being the only foreigners in the classroom, your children will be able to study following the same style of classes as in the country you came from.
Don't worry, they will be in touch with the Portuguese language as well.
Understand the stages of the adaptation process
You may all feel divided, angry and sad, like you don't belong here. That's okay. It's all part of an adaptation process that has well-known stages:
Honeymoon stage: At first, you will love Portugal unconditionally. It feels like you're on vacation.
Cultural shock: Then, you start seeing things as they are. You miss your homeland and your own culture, you feel like an outsider.
Anger: Suddenly you hate this strange country and compare it with your own all the time. You may want to go back and give up the dream.
Sadness: After all the anger is gone, you feel sad about what you miss, even though you have so much in Portugal.
Acceptance: Slowly you start to be rational about it. Portugal isn't worse or better than your country, but just different.
Integration: Finally, you've learned to enjoy what's good about Portugal. Now you feel at home. You don't forget your homeland, but are now well-adapted and respect both countries.
As with grief, adaptation is intense, and the process can take a long time to reach acceptance and ultimate integration. And you don't go from one stage to another on your own, you have to work on it.
Considering that all the members of your expat family in Portugal will be going through this process at the same time, you can imagine that you will all need all the support you can get.
Keep in touch with the friends and family back in your homeland
Adapting to a new country does not mean forgetting your origins. By no means allow yourself to drift away from family and real friends in your home country. Of course, they can't understand what you're going through, only those who live it do, but they are the basis of your identity.
Especially for children, keeping in touch with grandparents and cousins is very important. They must know who their family is, where they come from, and that they should be proud of their origins.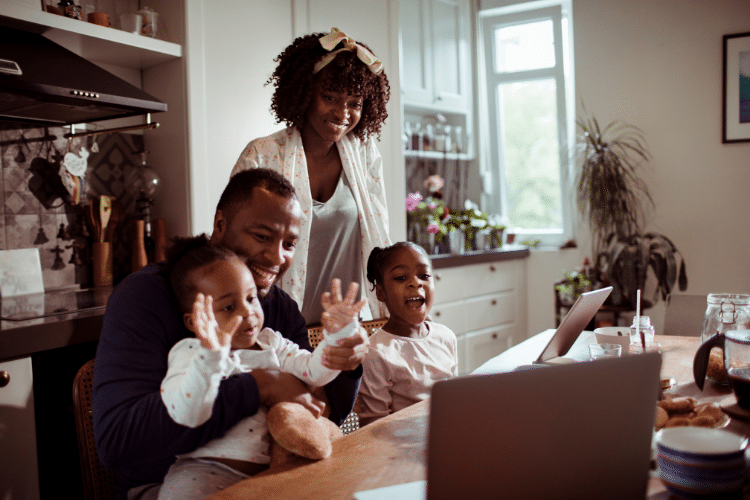 Besides that, being away from loved ones is tough. Make sure you keep in touch and that you nurture your relationships, even at a distance.
Read also the Frequently Asked Questions about Family Reunification in Portugal.
Be patient and supportive (to yourself too)
As a parent, it's normal that you put your children first. However, you must not forget to take care of your own mental health. Immigrating is a heavy load on your emotions. If you're not well enough to take care of your family, they won't adjust as well as they could.
Many times, our children copy our own behavior and are guided by what we say is right or wrong. If you are well integrated, so will they.
Don't push them too hard, don't push yourself too hard. Each person takes life differently. Your children can easily adapt to Portuguese, but that might not be your case. You can easily make new friends, but your spouse may struggle a little. And that's okay. You don't have to adapt perfectly after six months. It took me 2 years to adapt, for example.
All you have to do as a family is to be there for one another. You will go through this together and succeed together. Don't feel embarrassed about seeing a therapist, if that's the case. A mental health professional may be perfect for guiding you or your family into understanding what you're going through and reaching integration.
Look to the future with optimism
The expat community in Portugal grows more and more every day. According to the official PORDATA data, in 2020 there were more than 660 thousand foreigners living in Portugal, the largest number ever recorded.
People move to Portugal for some reasons. Life here can be wonderful, after the adaptation period it becomes easier to see that. Talking to these expatriates in Portugal can be your best chance of making new friends in the beginning because they know what it's like to be a foreigner.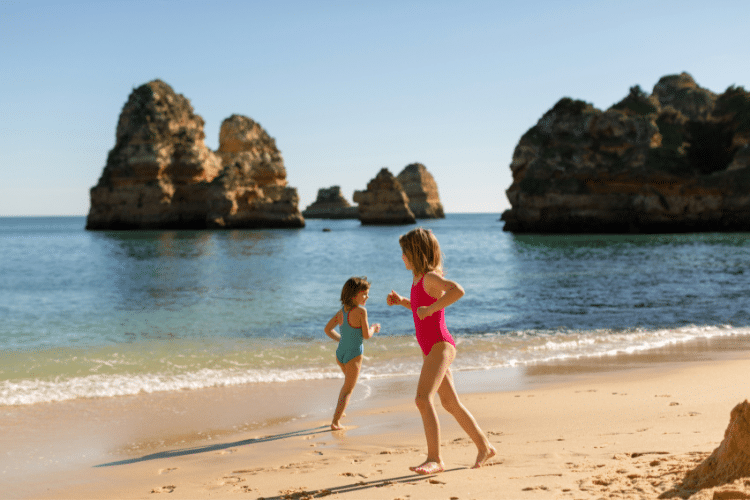 There will come a time when your expat family is perfectly integrated in Portugal. Children often tend to surprise their parents.
If you want to get to know other expatriates in Portugal, join our Facebook group All About Portugal For Expats to share your experiences.
Do you need help moving to Portugal?
Do you need any help with your relocation process? Viv Europe can help your expat family in Portugal in any stage of your adaptation, such as enrolling the kids in school, finding an apartment, getting health insurance, and so on.
Contact us and let us know how we can help to turn your Portugal project into a reality.