Last Updated on September 10, 2022 by Maryam Siddiqui
Relocating to a new country is a life-changing experience, no matter what your age is. Having an expat family in Portugal means you will all go through an adaptation process before you can all feel at home.
Both parents and children will cope with intense emotions and the need to adjust to a new reality. But how can you be prepared for that? What should parents take into consideration before moving? Are the children going to be okay?
It's definitely a process, but it doesn't need to be too challenging. This article will answer most of your questions and help you understand how your family can adjust better. Keep reading till the end to make sure you don't skip out on any tips!
Prepare your children to relocate
The first thing you want to do is to make sure everyone is on the same page; relocation isn't easy for adults, let alone children. Even if you and your spouse are on the same page, children sometimes have difficulty accepting leaving their friends behind for a new country.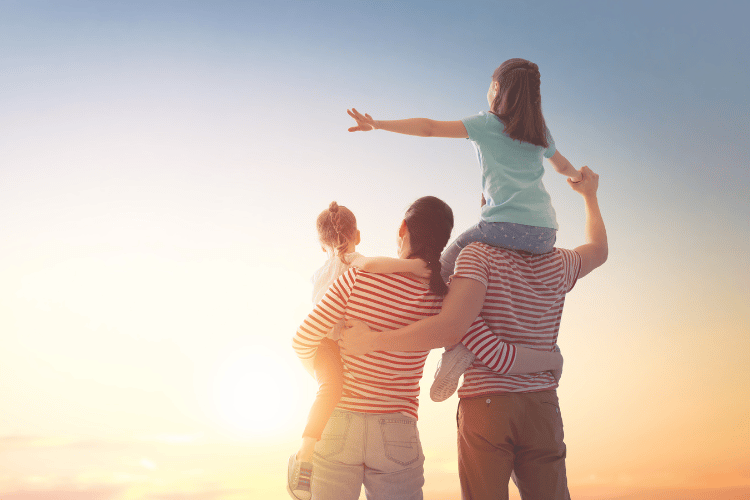 At this first stage, we recommend being open with your children by telling them exactly why you decided to relocate, no matter how young they are. It would be best if you didn't act like they are too immature or can't have a say in the family.
They deserve to understand things as they are, and they will need strength to face the new challenges related to the immigration process.
Identify the best regions for your family
Are you concerned about adjusting to a whole different place? Take a deep breath. The best way for a smooth adjustment is to choose the most familiar city for residence. Indeed, Portugal is not a big country but still contains diversity in its cities. Let's move along and explore the most suitable city in Portugal for you.
It might take some time to figure out which city is best suited for your needs, but Portugal has something for everyone, so you'll soon find the best region.
Lisbon
Lisbon, the capital of Portugal, is one of the main choices for expats. Being a beautiful and historic place, Lisbon is flooded with expats from various countries.
It's also ideal for business owners and entrepreneurs; mostly everyone is able to adjust here easily. You'll find the biggest expat communities in Lisbon.
Porto
The second most expat-friendly city is Porto. In contrast to Lisbon, Porto is more affordable and also has a large expat community. A soothing northern location with security and proper healthcare allows families to adjust to Porto effortlessly.  
Additionally, some of the best International Schools are located in Porto, which is a great attraction for expats.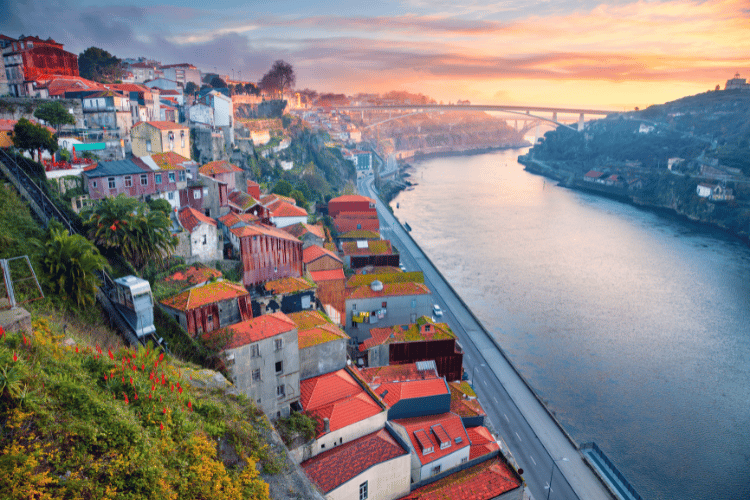 Aveiro
If you're a retiree and want to spend further years in peace, cheers to Aveiro. Indeed, Aveiro is a small city, but it's full of historic places and charm. Being an expat, you'll quickly fit right into a small town like Aveiro.
Braga
Braga is a very laid-back city with fewer tourists than Lisbon, Porto, or the Algarve. It's extremely peaceful, beautiful, and is among the top 10 happiest cities in Europe (via Idealista). 
Property prices in Braga are also much more affordable than in the more popular regions. 
Algarve
Algarve's calm and pleasant weather is a major attraction for expats and locals alike. The region has a large expat community, and speaking in English is common, so you won't have difficulty not knowing the local language. 
Most retirees move to Algarve to enjoy life in a beautiful town, after working so hard for years. The International Schools are fantastic, and adults have access to the best opportunities for their careers.
Introduce the new culture and language to the family
Share your excitement about moving to Portugal! Let your family know what makes you so happy about the country, and show them all the perks of living here and how much they are going to love it.
It's a great idea to spend time together planning where to live, learning the Portuguese language and the country's history. Watch movies about Portugal, listen to Portuguese music, and discover the local cuisine!
Associate good family moments with Portugal. This will make it easier for the expat family to identify positive points in the relocation. Take it slow; you don't want your family to feel overwhelmed by this new chapter.
Find a school where your children don't feel like strangers
As the adaptation of the expat family in Portugal does not depend only on the parents, it's imperative to ensure that your children feel at ease at school. Try to enroll them in a school where they don't feel like a fish out of water but rather part of a community. 
An expat-friendly school will allow your children to accept the community of Portugal more effectively. Portugal has a vast range of international schools that welcome both foreign and Portuguese students, with international curricula in English, Portuguese, French, and German.
In addition to international schools, Portugal's cities also have good public schools. For expats, it's a huge task to decide which school is best for their child. A common dilemma that most expats go through is "Should I enroll my child in a private school or a public school?".
Let's move onward to figure out the reason behind this saying.
Public schooling is done only in Portuguese. So, the teachers and students converse in the local language, which might be an issue for your children if they haven't been introduced to the new language a lot.
Private schooling is often conducted in English and also offers a lot more co-curricular activities, helping your children develop themselves and unleash their true potential.
In addition to possibly not being the only foreigners in the classroom, your children will be able to study by pursuing the same style of classes as in the country you came from. This can be extremely comforting for children who're having a hard time adjusting.
Don't worry. They will be in touch with the Portuguese language as well.
Understand the stages of the adaptation process
You may all feel divided, angry, and sad, like you don't belong here. That's okay. It's all part of an adaptation process that has well-known stages:
Honeymoon stage: At first, you will love Portugal unconditionally. It feels like you're on vacation.
Cultural shock: Then, you start seeing things as they are. You miss your homeland and your own culture, and you feel like an outsider.
Anger: Suddenly, you hate this strange country and compare it with your own all the time. You may want to go back and give up the dream.
Sadness: After all the anger is gone, you feel sad about what you miss, even though you have so much in Portugal.
Acceptance: Slowly, you start to be rational about it. Portugal isn't worse or better than your country, but just different.
Integration: Finally, you've learned to enjoy what's good about Portugal. Now you feel at home. You don't forget your homeland, but you are now well-adapted and respect both countries.
As with grief, adaptation is intense, and the process can take a long time to reach acceptance and ultimate integration. And you don't go from one stage to another on your own; you have to work on it.
Considering that all the members of your expat family in Portugal will be going through this process simultaneously, you can imagine that you will all need all the support you can get.
Keep in touch with your friends and family back in your homeland
Adapting to a new country does not mean forgetting your origins. By no means allow yourself to drift away from family and real friends in your home country. Of course, they can't understand what you're going through; only those who live through it do, but they are the basis of your identity.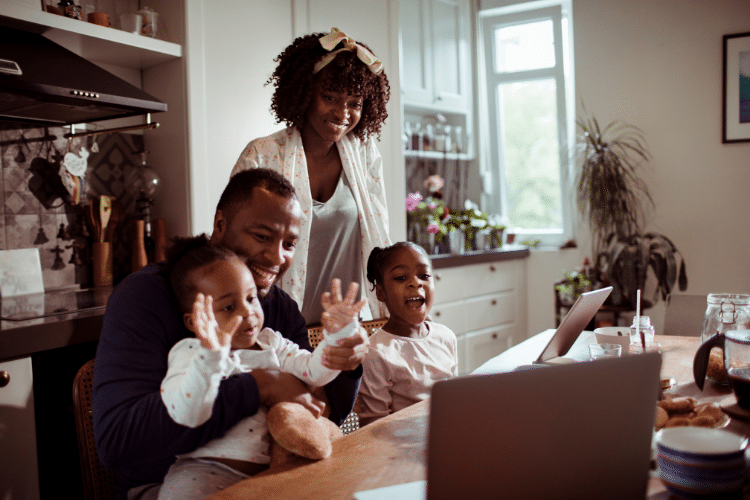 Especially for children, keeping in touch with grandparents and cousins is very important. They must know their family and where they come from, and they should be proud of their origins.
Besides that, being away from loved ones is tough. Make sure you keep in touch and nurture your relationships, even at a distance.
Be patient and supportive (to yourself too)
As a parent, it's expected that you put your children first. However, it would help if you did not forget to take care of your mental health. Immigrating is a heavy load on your emotions. If you're not well enough to take care of your family, they won't adjust as well as they could.
Children often copy the behavior and are guided by what we say is right or wrong. If you are well integrated, so will they.
Don't push them too hard, and don't push yourself too hard. Each person takes life differently. Your children can quickly adapt to Portugal, but that might not be the case for you.
Additionally, you could easily make new friends, but your spouse may struggle. And that's okay. You don't have to adapt perfectly after six months; sometimes, it can even take 1 to 2 years, and that's okay.
All you have to do as a family is to be there for one another. You will go through this together and succeed together. Don't feel embarrassed about seeing a therapist if that's the case. A mental health professional may be perfect for guiding you or your family into understanding what you're going through and reaching integration.
Look to the future with optimism
The expat community in Portugal grows more and more every day. According to the official PORDATA data, there are almost 700,000 foreigners living in Portugal, the most significant number ever recorded.
People move to Portugal for several different reasons. Life here can be wonderful; after the adaptation period, it becomes easier to see that. Talking to expatriates in Portugal can be your best chance of making new friends in the beginning because they know what it's like to be a foreigner.
There will come a time when your expat family is perfectly integrated in Portugal. Children often tend to surprise their parents.
If you want to get to know other expats in Portugal, join our Facebook Group – All About Portugal For Expats, to share your experiences and get inspired by others!
Have realistic expectations
Indisputably, every residency has its benefits and drawbacks. Before moving to Portugal, you must go through the given pros and cons of Portugal. After all, there's no such thing as perfection, and this country is bound to have its drawbacks.
Pros
Here are some advantages of living in Portugal:
Fabulous weather and environment;
Safety and security;
Affordable properties;
Easy-going lifestyle;
Inexpensive and healthy food;
Rich culture;
Hospitable people.
And many more. So, how excited are you to move to this heritage-rich country?
Cons
Before making up your mind, consider the cons of moving to Portugal too. Here are some of the most important ones:
Language barriers;
Bureaucracy;
Increasing demand for property;
Integration can be challenging;
Lack of good public transport in small cities;
Nevertheless, most expats get used to the new culture. If you accept these things before moving to Portugal, it will be easy for you to adapt to the culture and help your family to do the same.
Do you need help moving to Portugal?
We'd just like to reassure you once before ending the article; you will adjust perfectly with your expat family in Portugal. Hundreds of families go through the same process every year, and you will never be alone. 
You've got Viv Europe to help you with your relocation process, find your new home, enroll your children in school, and get your health insurance. Contact us whenever you're ready for this new chapter, and let us deal with the bureaucracy. 
As far as external help is concerned, we have a community of over 8,000 Portugal enthusiasts on our Facebook Group – All About Portugal For Expats waiting to help you out and guide you through personal experiences. Feel free to make new friends and hear their insights! Good luck!