Last Updated on May 5, 2022 by Lea Melo
In this article, we are going to talk about the Portuguese quality of life. What does it take to live like a Portuguese citizen? Find out all about the Portuguese way of life.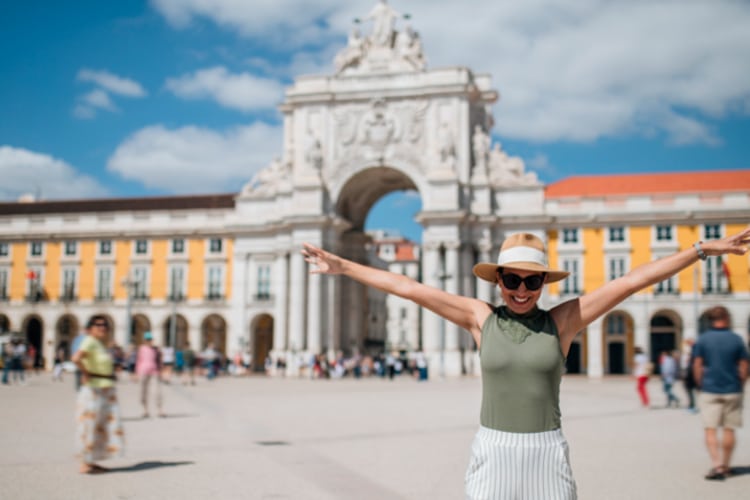 Portugal is a wonderful country to live in, as many expatriates from around the world agree. But there's more to it.
The Portuguese way of life can make a huge difference in how you see the world. It can be seen as a philosophy, a religion, or a point of view. But it sure has its perks.
Adopting these simple Portuguese habits can make you see life in a new color. Take a look at what Portugal and its people can do for you. Discover what it's like to be a true Portuguese!
Don't rush, enjoy the situation
Have you ever been to Portugal? It seems time goes by in slow motion over here.
The Portuguese culture is known for its carpe diem essence. That means that nothing in Portugal is ever too important to be handled right now (of course, if we're not talking about an urgent situation).
Being late is part of the Portuguese charm, something that shocks especially northern Europeans.
This way of life is much more relaxing than feeling the pressure to produce and deliver a lot as soon as possible.
Sometimes taking a break is just what you need and the Portuguese people have mastered this carefree lifestyle.
Take long lunch breaks and enjoy food
In some countries, people work all day long and leave for home early, not ever having a nice lunch on a weekday. The Portuguese people, though, do things differently.
Unlike most countries in Europe, it's not uncommon for people in Portugal to take a 2-hour lunch break from work in order to eat calmly and deeply (and also to have a chit-chat). After all, the food in Portugal is too good to be shoved in the belly.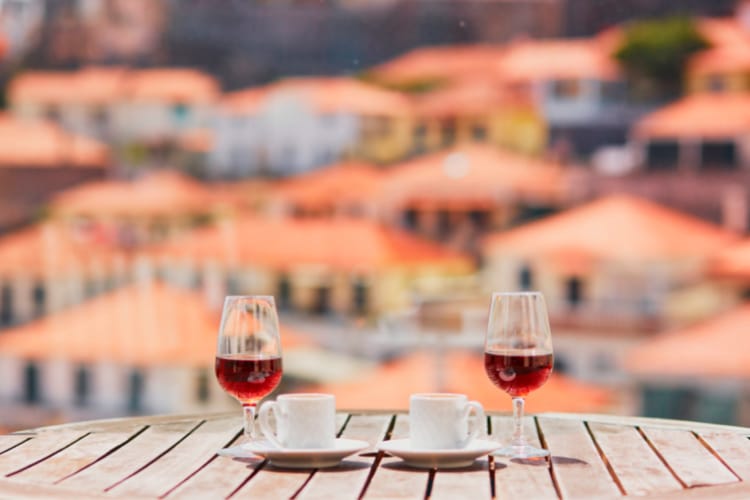 Lunch in Portugal is a kind of art, and being so, it must be properly appreciated.
Eat your bacalhau (codfish) as you mean it.
Take some time to talk to the family in the meantime.
If possible, go home and rest your eyes, and don't forget to drink coffee and a glass of Port wine afterward.
Enjoy summer outside on every opportunity
The Portuguese summer is one of Europe's best-kept secrets until the last decade.
Some of the most beautiful beaches and natural parks are located in the country, and you must not waste any chance of enjoying them the most.
Coincidentally or not, people from Portugal tend to enjoy the outdoors to the full in summer.
It's the time when they travel the most, and it's as if summer and fun were synonymous.
They don't even have such severe winters (depending on Portugal's region), but even so, they know how to enjoy life.
Be part of the community: offer help
One of the most striking characteristics of the Portuguese people is their willingness to help.
They are neighborly by nature, love to receive visitors, and also give away food.
The act of donating brings benefits to our mental well-being.
Also, being helpful is a great way to make friends. Kindness breeds kindness, and in a new country, a new friend can certainly be a lifesaver.
Understand that 'Saudade' is a part of life
The Portuguese word 'saudade' has no specific translation to English, but it has plenty of meaning.
Saudade is a type of melancholic feeling you get when you are sad about missing someone or a place or a time, and it's ok to be sad about missing a loved one.
It's part of the Portuguese history – with all the navigation and immigration, and also part of their culture.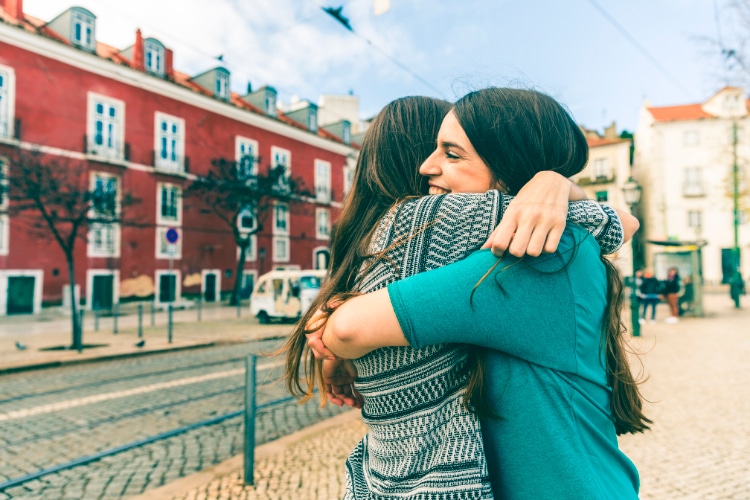 Many Portuguese families migrate to other countries, while more and more foreigners migrate to Portugal. Yet, this balance is a peaceful one. Immigrants are welcome in the country.
However strange it may sound at first, there is also beauty in sadness.
This emotion is real and deep, and common to many people. So, when you are in Portugal missing your homeland, tell your family at home that you have 'saudade'. It's also a way to say 'I love you', or 'amo-te'.
Work to live, don't live to work
Yes, working from 9 to 5 is a part of most of our lives, and the Portuguese people are known for being hardworking.
But work doesn't have to be the only thing that defines us.
The Portuguese way of life has a lot to do with how you deal with priorities.
Of course, responsibility is important and working brings home the bacon, but being a workaholic will not bring you any joy in life.
First, you should think about spending time with your friends, having a coffee at work and laughing about it. It sure makes work less stressful and your life lighter.
It's a completely different style than the American way of life, but still works! By the way, see what Americans need to know about Portugal in our complete article.
Spend the entire Sunday with the family
Sunday is a day to have lunch with the family, and we don't mean just your children and spouse.
By family, the Portuguese also mean your cousins, grandparents, neighbors, and closest friends.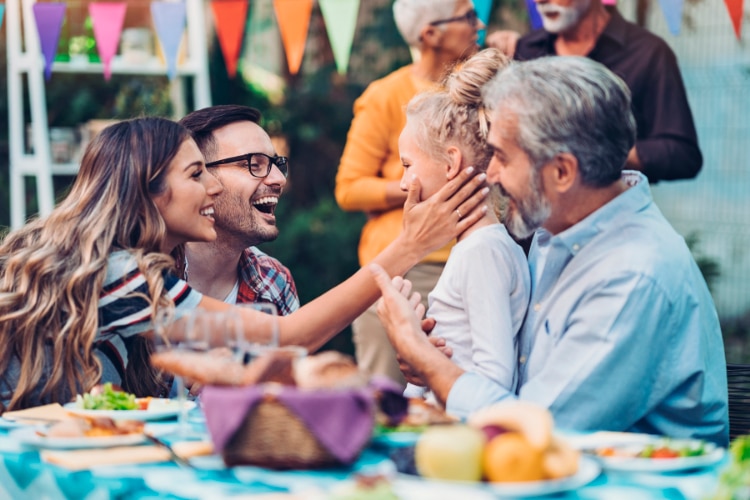 It's the day when Portuguese families sit around a big table and spend hours doing what they love most: eating and drinking, also chatting and gossiping, of course.
This kind of event is part of the local tradition, especially in small villages, and is a great way to keep the family ties strong. Besides, it's always great to be around your loved ones.
Choose your battles
The Portuguese people avoid conflict as much as possible, as can also be seen historically. They always try to do things differently: by smooth-talking and pacifying. Maybe this is one of the reasons why Portugal is one of the safest countries in the world.
Of course, that doesn't mean that Portuguese people are always soft and kind. They can be really rigid sometimes, but this doesn't mean they like conflicts.
Ever since Napoleon was tricked by the Portuguese king who fled to Brazil, the world could see that Portugal doesn't waste its time in wars or battles it can't win.
They know their strengths and weaknesses and only get in conflict when absolutely necessary. And don't underestimate the Portuguese, for this has shown to be a great way to avoid unnecessary casualty.
Make the effort to be welcoming
Have some wine! Join us for dinner! Eat more! The Portuguese are famous for being friendly people.
Even if you don't speak their language, they will try to speak your language to make you understood.
You don't get anything from being distant and cold, but being a welcoming person can guarantee you some new friends or free meals!
Honestly, they will be content with only the feeling of generosity, but you could also say 'Obrigado' and smile. It works every time.
Adopting the Portuguese way of life isn't hard
It isn't hard, and although easy, it is very rewarding.
The Portuguese way of life is about understanding that you are not always in power, that you should enjoy the small things in life, and love those around you deeply.
Yes, Portugal is a small country with a very humble culture. It's not perfect, however, the world has a lot to learn from the mild and Portugal has a lot to be proud about.
If you wish to live in Portugal and experience their way of life yourself, we would love to help!
We at Viv Europe can help you at any stage of your relocation to Portugal. From visa appliances to real estate investment or enrolling your children in school, we're at your service.
Talk to us and tell us your plans for coming to Portugal. We will love to make your Portugal dream a reality.