Last Updated on March 24, 2023 by Laila Oliveira
If you're looking for an alternative to the busy mainland lifestyle, the island of the Azores is a good place to start from. Located right in the Atlantic Ocean, the collection of Islands that make up this autonomous region has become a tourist magnet and an excellent place to settle for expats. There's no doubt that this particular destination is a wonderful place to live, but is finding a rental in the Azores that easy?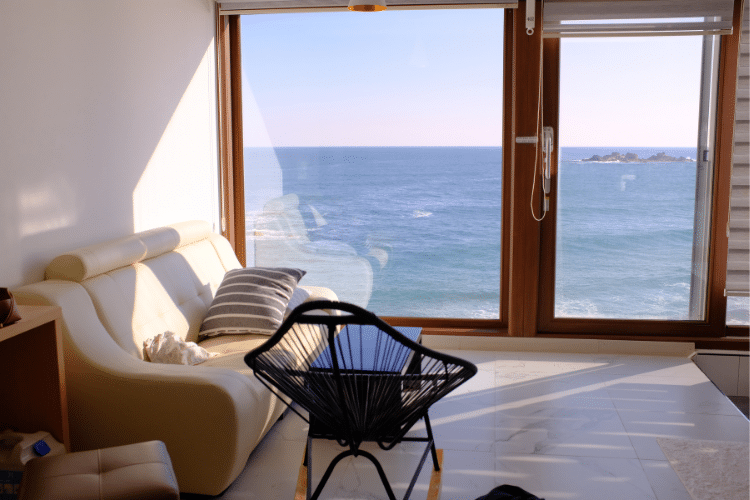 What makes this particular island quite special is the quality of life and the cost of living. Unlike the mainland, the cost of living is comparatively lower. That aside, talking about the Azores without mentioning this island's beautiful landscape would be unfair. 
Think about waking up to the sound of birds and the view of pristine beaches with waters that go beyond the horizon. Well, in an attempt to answer this question, here is a comprehensive guide that should help you find your ideal rental in your desired neighborhood. Let's get right to it!
The challenges of finding a rental in the Azores
With about 236,440 people living on the islands, is finding a rental in the Azores any easier? Well, one of the main challenges to finding a rental in this place is the sheer number of people. The situation gets even more daunting during the peak summer months when tourists from all over the globe travel to get a piece of what the Azores has to offer.
Also, the fact that foreigners are increasingly interested in living on this island makes finding rentals more daunting. Data from Pordata shows that the number of foreigners in the Azores has increased from 1.4% to 1.9%, showing a steady rise in the population.
Vacation rentals give tenants much more profit in the summer
Often referred to as short-term rentals, vacation rentals are the common type of accommodation, especially during summer when tourists are looking for a place to stay shortly as they transit to a different place. 
In contrast to the conventional type of rentals, where you pay rent every month, tourists are required to pay per night for accommodation which is often more expensive.
There are several websites where you can easily find such rentals, the popular one being Airbnb. With daily charges ranging from €30 to as high as €100 and above per night, landlords profit more during the summer months.
However, the cost of short-term rentals per night is relative to the specific type of housing and the conveniences the rental brings.
Long-term rentals vs short-term rentals in the Azores
If you're considering finding rentals in the Azores, you have two main options: long-term and short-term rentals. The right type of accommodation for you will depend on your unique set of circumstances as an individual. 
To begin, long-term rentals, as the name suggests, are the types of accommodation with contracts of between six months to a year. This particular type of rental is ideal for people who are considering moving to the Azores permanently or those with families.
On the other hand, short-term rentals are those that provide temporary residence for people who are in transit, for instance, tourists or digital nomads. As mentioned earlier, short-term rentals are quite popular during the summer because of tourists.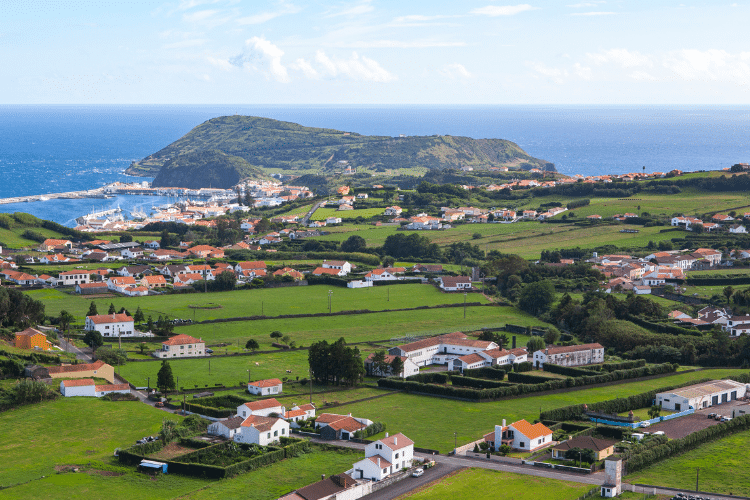 Living in the Azores is trending
As aforementioned, expats are finally discovering this hidden gem right in the heart of the Atlantic Ocean. Living in the Azores is trending but for all the right reasons!
Besides the reasonably low cost of living, the Azores are politically stable, with a low crime rate, making it a safe place to live. As more people seek a simpler, more sustainable lifestyle, the Azores offer an appealing alternative to overcrowded cities and frenzied urban environments.
Apart from that, there are plenty of things to do on this particular island; one of the most popular activities is whale watching which attracts up to 50,000 tourists annually. 
In addition, you can also choose to hike the terrains, go out swimming in the ocean, or even tour the many caves all over the islands. These reasons explain why finding a rental in the Azores can be tricky, right?
There are still affordable options to rent
Because the cost of living in the Azores is relatively cheaper compared to different destinations on the mainland, the cost of rent per month is also more affordable overall.
To give you some perspective, the cost of rent is about 45.1% lower in Ponta Delgada compared to Lisbon, per Numbeo. A one-bedroom apartment in the city center of Lisbon costs €1,227, and €750 in Ponta Delgada.
The beauty of living in the Azores is that there is even cheaper accommodation if you choose to live in the smaller towns that are less popular among tourists. Also, there are plenty of rentals depending on how much you can afford. Choosing to live in large beachfront villas is more expensive compared to smaller apartments further away from the city centers.
More and more real estate constructions are being built for tourists
The island of the Azores is still open for business as far as real estate is concerned. Many investment projects in real estate are coming up to provide accommodation for tourists and also expats who choose to settle on this island.
With that in mind, finding a rental in the Azores will be easier, and landing a modern home for you and your family will be possible in the near future.
Best cities to live in the Azores
The Azores islands are quite huge and might need clarification for people who are considering moving here. That said, here is a rundown of some of the best cities you can live in the Azores.
Ponta Delgada
Located on Sao Miguel Island, Ponta Delgada is the largest city and the island's capital. This city is home to over 70,000 local and foreign people. The capital of the Azores is an important administrative location and is also home to the popular University of Azores.
There are plenty of things to do in this destination; you could go for big game fishing or even decide to go for speed boat racing. This is the right destination for anyone looking to find a job and also enjoy all that comes with living in most city capitals.
Angra do Heroísmo
Angra do Heroísmo, better referred to as just Angra, is a municipality and also a city on the well-known Terceira Island. While it might not be the official capital of the Azores, it's the oldest city and also doubles down as the historic capital of the entire region. In fact, Angra do Heroísmo is a recognized UNESCO world heritage site.
Similar to Ponta Delgada, there are a lot of fun activities you can do while you are here. There are plenty of caves for you to explore, not to mention the fact that you can also go whale watching, which is always a lot of fun for anyone new to the whole experience.
With Viv Europe your plans for Portugal
will finally come to a reality
Ribeira Grande
Located on Sao Miguel Island, Ribeira Grande is another good city to live in, especially if you want to avoid the capital Ponta Delgada. It's relatively smaller in size, with a population of over 33,000 people. It's also worth mentioning that it still is the second most populated city on Sao Miguel Island.
This city is divided into two halves by a river but connected using two bridges. In between the two bridges connecting the cities exists the beautiful Ribeira dos Moinhos Park which is colorful and a fun place for children to play and enjoy their time in.
Praia da Vitória
Praia da Vitória is known as the second largest city and administrative authority on the great Terceira Island. It is home to over 20,000 inhabitants with a relatively lower expat presence. 
This city is located on the eastern shores of Terceira Island and is often popular among tourists because of the long beach and modern marina with many ocean-crossing vessels.
Horta
Another good destination in the Azores is Horta, the capital of Faial Island. It's a small town with a population of just over 15,000 registered inhabitants.
Horta is a popular sea center and the main meeting point for different ocean-crossing vessels like catamarans, yachts, and caravels. Also, this town is the main point of departure for deep-sea fishing and whale watching.
The Azores' rental prices rise every year
Like in most popular destinations around the globe, the cost of rent has steadily risen within the last decade. However, it is also worth acknowledging that Portugal has been a hot topic for the last couple of years, receiving record-breaking numbers of tourists and expats annually.
Consequently, the supply of accommodation hasn't really caught up with the demand, which has caused rental prices to rise. The good news, however, is that the rental cost in the Azores is still within a reasonable range, especially compared to other bigger cities in Europe.
Is it worth renting a house or apartment in the Azores?
While this is often a personal choice, the Azores has a lot to offer to expats from all over the world. The rent cost is relatively cheaper than in other destinations in Portugal and Europe. Also, there is plenty of room for further development should you consider venturing into the real estate industry.
In addition, the number of foreign nationals discovering this place daily indicates that they find the Azores ideal for both short-term and long-term living. Nonetheless, be sure you do your due diligence first instead of rushing into making any decision.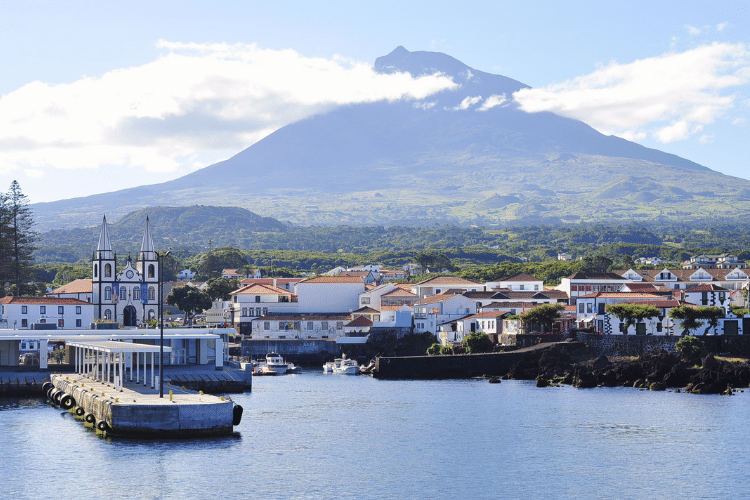 How to choose or find a suitable rental in the Azores?
Deciding on the city to live in and finding the right rental for you are two separate things. So the big question is, how do you find a rental in the Azores according to your needs? Here are a few pointers that will give you a good place to start.
Search a lot of real estate websites
There's no better place to begin searching for a good rental than on the internet. However, one thing about the internet is that too many options will likely leave you even more confused than when you began. 
So to help you sift every option thoroughly, first, take some time and reflect and understand your personal needs as far as finding a rental in the Azores is concerned.
Think about your budget, the size of the house you want to live in, the particular neighborhood, and also the type of house. This should help you filter down your search to only a particular niche.
If you are looking for short-term rentals, some popular sites that will help you include AirBnB, while for long-term rental options, KipperTree is a great place to begin your search.
Make contacts with tenants in the Azores
Other than searching online, another way of finding a rental in the Azores is to get the contact of tenants from the specific neighborhoods you're interested in.
This method is quite beneficial because you will get first-hand information from someone who has been in your situation before and might have invaluable information.
They could also link you up with good landlords, shortening your search significantly. Since finding the right contact is often a problem, be sure to join our Facebook Group – All About Portugal For Expats. There is always someone willing to help out.
Talk to real estate experts
What better people to help you with your search than the professionals familiar with the real estate business in the neighborhood you're interested in? 
It's worth noting that consulting with a real estate professional will have a fee. But it is worth it, especially if you're new and looking to find the best possible deals at the moment.
An excellent real estate agent will have all the resources necessary to advise you on the right rental property, depending on your needs and objectives.
Do you want to come and live in the Azores?
If you've reached this far, you must be quite serious about moving to the Azores. This autonomous region of Portugal is not only a great place to live but also comes with plenty of perks.
Other than that, if you're an outdoorsy person, then you will love your stay here. In the beautiful weather, there are so many outdoor activities to engage in. Whenever you are ready, contact our professionals at Viv Europe, and make your immigration dreams come true! Don't want to deal with bureaucracy? We'll do it for you!