Last Updated on January 30, 2023 by Laila Oliveira
Europe's leading business hub is calling for you! What was previously known as a tourist hot spot is now known for upcoming businesses, opportunities, and professional growth. You've heard plenty of it and perhaps even wondered, "How to take my business to Portugal?". Well, here's your complete guide!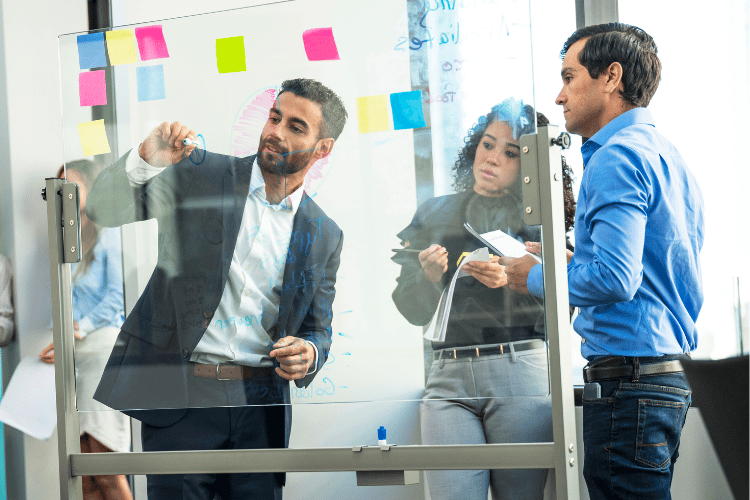 It's definitely not easy and requires a lot of hard work day and night. Launching and expanding your business overseas is a huge task, and a lot goes into it. But how difficult is it for a new entrepreneur in Portugal? What are the biggest risks, and what opportunities does it open up for you?
Stick along to find out all you need to do to take your business to Portugal. Here's an entrepreneur's step-by-step guide to achieving new heights in the country loved by millions. Happy reading!
What do I need to do to take my business to Portugal?
It's got a certain level of complexity to it, but we're here to help! The Portuguese government offers assistance to investors who are committed to taking innovative businesses to new heights while creating more prospects for the residents.
The World Bank ranks Portugal as the 39th best country out of 190 countries on the Ease of Doing Business Index. That leaves countries like Italy, Saudi Arabia, Greece, and 187 others far behind.
Without further ado, let's jump straight into the steps you'll need to follow and experience the hype yourself:
Study the market
The biggest rule of thumb for starting any business, no matter where that is: study your market. Know the opportunities, risks, threats, feasibility of new entrants, affordability levels of the consumers, and the availability of resources. 
Create a business plan
This is where it all starts to feel real. If you aren't expanding a currently operational business, starting from scratch and coming up with the right business plan will require focus and determination.
Remember, this document will be the most important document that decides whether or not you receive the D2 Business Visa. Therefore, you must try to include as many details as possible.
Here are some elements you shouldn't miss when you're curating your perfect business plan:
Executive Summary: Briefly describe the purpose of your business and include the vision and mission statements.
Business Structure: Explain why you're selling what you're selling, including pricing, availability of materials, and operational details.
Management Personnel: Provide information on the hierarchical structure of your business. Include how big or small your team will be and the designations of your employees.
Marketing Plan: Include a detailed description of your consumer persona. Talk about who your target market is, their affordability level, and buying habits. Then formulate appropriate marketing strategies to ensure successful captivity of the audience's attention. Also include the mediums you will use to attract customers, specific campaign ideas, and the timeline you will tentatively follow. 
Financial Plan: Perhaps the most important aspect of a business plan; this will include a detailed budget and projected income of your business. Draft a profit and loss statement, balance sheet, and cash flow statement. Don't forget to include all kinds of marketing and operational expenses.
You can take the help of experienced professionals from Viv Europe to ensure your business plan has all the required details. It makes your job ten times easier and has a higher success rate than doing it alone. Need assistance? Contact us now! 
Open the company
Next up, you'll need to open your business in Portugal legally. You must perform this step before applying for the D2 Business Visa. If you are unable to come to Portugal for some reason, you must authorize a lawyer to do this for you.
If you're only setting up an online business, you must go through the regular registration process that we will talk about in a bit. However, you must be aware of Portuguese E-commerce Laws, Price Laws, Data Protection Laws, Copyright Laws, and Consumer Laws.
Keep reading to learn how the registration process works, what taxes you'll have to pay, and the legal requirements for operating a business in Portugal. After you've opened your company, you're ready to apply for the Visa.
Apply for the Visa
Hurray! The biggest steps are now done; onto the last one!
The D2 Business Visa grants a non-EU citizen to perform business operations in Portugal legally. We'll get into the detailed list of required documents later in the article, so keep reading! For now, let's tell you about what it actually is and why this specific Visa will help you. 
The D2 Business Visa allows the applicant to receive a Residence Permit to stay in the country for more than just a year. The specific period may vary according to the Portuguese Consulate in the applicant's home country.
You're required to show proof of subsistence, have a Portuguese bank account, and carry out the incorporation of your company.
Who can start a business in Portugal?
Basically, anyone!
Any citizen from within the EU must submit the NIF Number, Social Security Number, and Registration Certificate. People outside the EU must apply for the appropriate Visa. The process afterward is relatively straightforward. 
Keep reading to answer the question, "How to take my business to Portugal?".
Greatest challenges of starting a business in Portugal
Despite all the compelling circumstances of taking your business to Portugal, you must be aware of all the challenges that come with it. We won't understate facts; let's talk about some things you might be wary of as a businessperson. 
The first challenge you're most likely to expect is the language barrier between yourself and the Portuguese. In case you have yet to learn a little bit of the local language, you can expect to feel stuck not knowing what to do when it comes to bureaucracy. Legal systems can often be time-consuming, so it's best to either have a translator or expand your business through an experienced consultancy firm. 
Next up, the challenges of the D2 Business Visa. Of course, it's not the easiest Visa to obtain, but it sure is worth it! To successfully obtain the Business Visa, the authorities will assess whether the business has the minimum requirements to be operational and a chance of being successful. 
To support this argument, you will be required to showcase sufficient financial funds to support the operational costs related to the launch and development. Thus, budgeting your finances well is crucial and could be challenging for some.
Once this step is complete, you will start your search to make the big move! This means you will locate the right location for your business establishment. It's time to think about how many offices you need, whether you require a warehouse, and do you want a shop in a central location. 
Last but not least, you must research the consumer habits of the Portuguese. Research what they prefer, what price point suits them, and what strategies will entice them to purchase from you!
Don't let this scare you; these challenges are excellent opportunities if you have the right entrepreneurial mindset.
With Viv Europe your plans for Portugal
will finally come to a reality
What is the cost of opening a business in Portugal?
Of course, it takes a significant amount of money to launch a business legally.
The following table lists some approximate costs that you might incur if you take your business to Portugal:
| Cost Type | Expense |
| --- | --- |
| Creation of the company | €220 to €400 |
| Portuguese bank account fund for proof | €8,500 |
| Hiring Accountant | €150 to €250 |
| Pay company's Social Security | €250 |
| Public agency's fees to start the business | €400 |
There are some other costs that will vary. For example, employee salaries, business development costs, and hiring an assistance firm to apply for a Visa. In addition, the costs of opening a business will depend on the nature of the business.
Hiring employees in Portugal
A good team can make or break your business for sure!
It is so crucial that your employees understand the vision of where you want to take your business ahead. You could have an extremely well-thought-out business plan, but it's hard to maneuver toward success without the right people.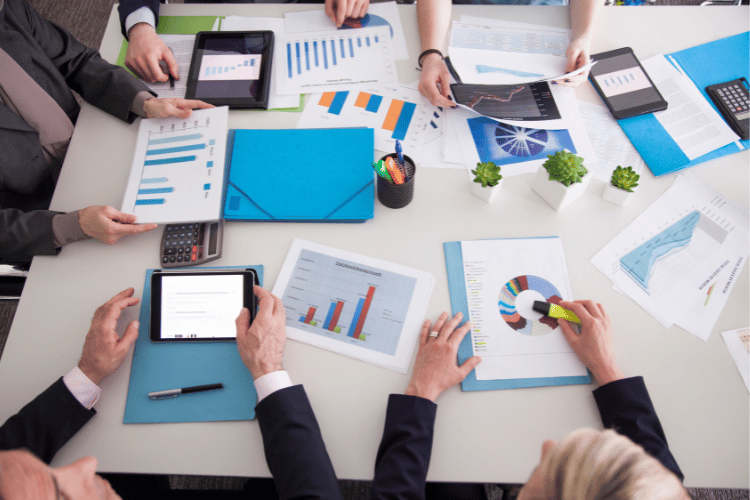 Portugal's labor market has seen a robust change in the last few years thanks to more expats, digital nomads, and highly skilled labor coming in. Lisbon and Porto, in particular, are two cities where you can network the most to create an outstanding team of your own. 
In order to hire employees, you must be aware of Portuguese labor law and have a rough estimate of salaries in mind. These will depend on what seniority level you need and the kind of business you're operating. 
Take a look at some average starting salaries:
| Position | Estimate Salary |
| --- | --- |
| Software Programmer | €1,350 |
| Lawyer | €1,244 |
| Civil Engineer | €1,114 |
| Marketing Specialist | €1,000 |
| General Function Office Worker | €752 |
| Warehouse Employee | €695 |
Estimates are from the Meu Salario website (as of January 2023).
You must remember that although salaries are not that high in Portugal, these values are average starting salaries. If you require a team with much more experience, the values may go up to €3,000.
To recruit employees, you can reach out to the Instituto do Emprego e Formação Profissional (Employment and Vocational Training Institute) in Portugal. They help with free recruitment and selection services to ease the process.
Taxes for businesses in Portugal
If you're planning on how to take your business to Portugal, you must learn about the tax system. Corporate Income Tax (IRC) for businesses may seem confusing initially, but we're here to guide you throughout. 
Corporate Income Tax is the main tax levied on income resulting from the exercise of business activity. You'll come across many rules to calculate IRC; that's why hiring a good accountant is important. The right employee can help you save a lot of money in taxes just by choosing the right tax regime. 
Small to Medium Enterprises (SMEs) may benefit from a reduced tax rate of 17% on the first €25,000 of taxable income. After which, the standard rate will be applied.
Here are some important concepts and terms to remember:
IRC Standard Rate is 21% in the mainland and 14.7% in the Azores and Madeira Islands.
Social Security (TSU) is 34.75% of employee gross salary, but employers only pay 23.75% while employees deduct the remaining 11% of their salary.
Taxable Profit – Income obtained by developing the company's activity minus expenses incurred.
Taxable Amount – The amount of taxable profit minus tax benefits and tax losses that can be deducted.
Municipal Surcharge – Municipal revenue levied on the company's taxable profit.
Autonomous Taxation – Tax payable on some company costs, for example, fuel, allowances, representation expenses, etc.
Extra Fee – If the taxable profit exceeds €1,500,000, an additional fee is applied.
To sum it up, the standard tax rate for businesses in Portugal is 21%, and it is mandatory to have an accountant that manages the company's taxes. 
How can I register my brand in Portugal?
Let's move on to how you can register your brand in Portugal to become legal. There are two ways to go about this: in-person or online. The registration process costs roughly €360 if your business does not include property.
Sole proprietorships and public limited companies can apply online through the Empresa Online service. However, you will require a citizen card, which can be acquired with the help of a lawyer or solicitor.
The other option is applying physically by booking an appointment with the Empresa na Hora. At this point, you should have your NIF Number ready. In case you don't know what that is, it's your Individual Tax Identification Number, and you'll need it for almost everything in Portugal. 
Here's a list of steps to follow to get your brand registered: 
Choose a legal name for your business. You may pick a name from this list of pre-approved names or request a Denomination Approval Certificate;
Open a bank account in Portugal and deposit capital;
Draft the Articles of Association;
Obtain the Commercial Registration;
Register for social security;
Declare operational activity with tax authorities;
After establishing your company, you must employ a certified accountant;
Lastly, the beneficial owner must register at the Registo Central de Beneficiário Efetivo within 30 days.
What are the advantages of developing a business in the European Union?
Other than the fact that Portugal is an ideal European location and is also a major tourist hub. The record-breaking number of tourists keeps rising thanks to the beautiful coastlines and affordable cost of living.
The region is still developing and invites hundreds of investors every year. Lisbon and Porto are two of the best cities to start a business in, and Portuguese locals and expats are eager to try new experiences and celebrate diversity!
Looking at the bigger picture, the European Union is a market of over 500 million consumers, providing a vast opportunity for your business to grow. It has access to some of the best graduates in Europe who are skilled, efficient, and talented enough to make a stellar team.
Additionally, access to other markets, such as the European Economic Area (EEA) and the European Free Trade Association (EFTA), is also a major advantage of developing your business in this region.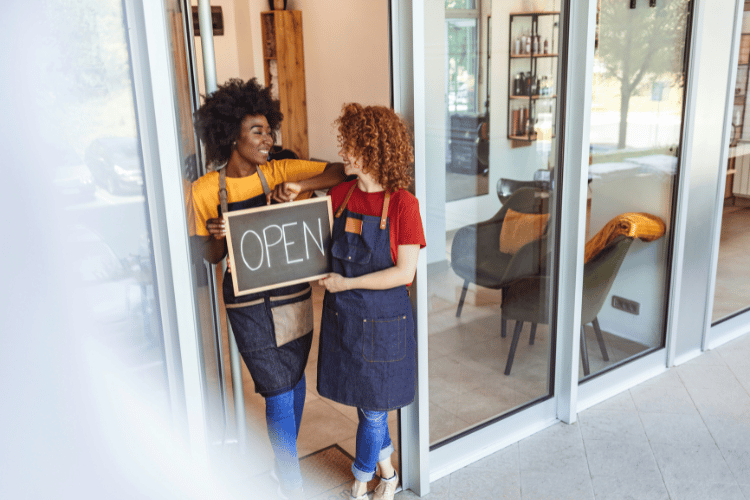 Which Visa should I apply for to reside in Portugal as an entrepreneur?
As mentioned above, the D2 Business Visa will allow you to reside in Portugal with a Residence Permit. This Visa is a residence Visa for entrepreneurs and allows them to stay in Portugal for longer than a year. 
After receiving the residence Visa, the applicant must arrive in the country to follow through with the second stage of the process. The applicant is then required to live in Portugal for four months until the interview by SEF. 
To apply for the first process, check out the list of documents you'll be required to submit: 
Documents required
Here's a list of the documents you'll be required to submit along with your application:
Shareholder's Tax Number (NIF);
Shareholder's Social Security number;
Well-structured Business Plan;
Portuguese bank account;
Incorporated Portuguese company;
Company's registry number.
Tips to take your business to Portugal safely
The first step to safely taking your business to Portugal is knowing what you must do. You're less likely to get scammed, get stuck with issues and bureaucracy, and waste time if you know what steps to follow. 
We recommend talking to expat business owners before you decide to make this big decision yourself. You can find such people through networking in Lisbon, posting on social media, or having the support of professionals.
A new country means new rules and policies. Remembering all of them can be difficult and overwhelming. It's best if you take it slow and evaluate each decision slowly. Don't rush into taking your business to Portugal. Of course, the sooner you do so, the better, but it's essential to do it right! 
Lastly, there's no certainty that any business will perform well. Go in with realistic expectations and try your best to have fun along with the process. Expanding your business can be a big step, especially if this is your first time doing it. 
All you need to do is understand tax laws and regulations, develop a strong network of business owners, seek local talent, learn the language, and be adaptive.
Do you need help taking your business to Portugal?
Still trying to figure it out? Get in touch with professionals from Viv Europe and get one-on-one consultation to take your business to Portugal successfully. Having an experienced team makes your job ten times easier from the get-go! 
If you'd like to connect with expats who've done something similar and taken their business to Portugal, join our Facebook Group – All About Portugal For Expats. Ask questions related to business opportunities, seek suggestions for the best cities, and gain inspiration from success stories. 
And remember, Viv Europe helps turn your dream into a reality. Book a consultation and get advice on bringing your business to Portugal!