Last Updated on May 4, 2022 by Letícia Melo
Relocating to Portugal can get slightly overwhelming, especially if you're not too aware of terms like NIF number. Don't worry; we're here to make your life in Portugal a lot simpler. By a lot, we mean helping you with your Visa process, Residence Permit, buying real estate, and all that follows!
This article will answer all the common questions expats have regarding obtaining a NIF number in Portugal. Keep reading to know why it's important, how much it costs, and the step-by-step guide to acquiring one!
What is a NIF number in Portugal and what is it for?
A NIF number is a 9-digit code allocated by the tax authorities to all resident and non-resident citizens of Portugal. By definition, it stands for Número de Identificação Fiscal; which is, simply put, an Individual Tax Identification Number.
The Número de Identificação Fiscal is one of the most important documents you'll require. Despite being called the "Individual Tax Identification Number", it's used for numerous other things.
Some of its uses are making a bank account, setting up utilities and internet facilities, and renting/buying a property.
Who needs a NIF number?
So, how do you assess whether you need one?
Anyone living in Portugal legally, whether you're an official citizen or a foreign non-resident, needs to have a NIF number. As an expat, you'll be needing it while you're living or working here. As a student here, you'll require the NIF to set up a bank account and pay for rent and utilities.
We've listed a few things you'll be able to do if you have a NIF number. This way, you can check if you'll need it:
As you can see in the list above, the Número de Identificação Fiscal is vital. You need it to do just about anything in Portugal. It's very easy to obtain your NIF; keep reading to know how you'd need to go about it!
How can foreigners get a NIF number in Portugal?
The process of getting a NIF number in Portugal is a little different for EU and non-EU citizens. If you aren't a resident of the EU, you'll need a tax representative to obtain your NIF number.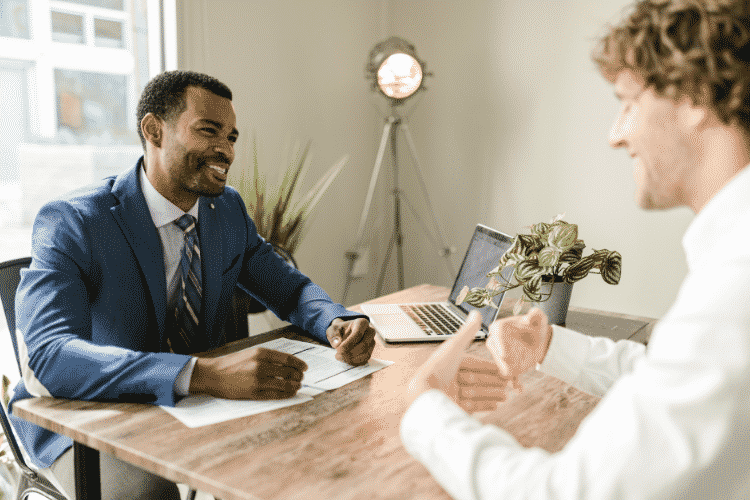 A tax representative can be anyone you know – a friend or family member, perhaps. All they will need to do is accompany you to the Finanças office for the process. If you're lucky enough to know someone in Portugal already, this will be much easier for you.
However, since there are many expats who're relocating with no prior connections to the country, there are other ways too.
Many people opt for companies that'll arrange your NIF for you, like Viv Europe. It's far more convenient, and it saves you the hassle of lining up in the queue at Finanças.
Getting a NIF number in person
Queuing in line for getting a NIF number in person is ordinary for people in Portugal. For expats, not so much.
Since it's a requirement that a tax representative accompanies you, many expats prefer doing it via a company. Even if it costs a bit extra, it's much better than physically waiting in line.
Go to the Finanças office
In case you prefer getting a NIF number yourself, we've got you covered. As with all legal procedures, there are a few guidelines you need to follow.
Here are two things you'll need to be mindful of before you go to Finanças office yourself:
Documents to present
Here's a list of the main documents you'll need to get a NIF number in Portugal:
Identity Card / Citizen Card / Valid Passport / Birth Certificate
Photograph
Lease Agreement or Proof of Residency (e.g., utility bill)
You must sign a Power of Attorney document if you're applying through a representative while living outside of Portugal.
This document will state that you grant permission for the representative to act on your behalf. Signing a Power of Attorney document is the only way to get a NIF number from outside of Portugal.
Read 10 Things That Make You Fall In Love With Portugal to discover why visitors relocate permanently!
Have a trusted tax representative
Many expats opt for a tax representative to avoid dealing with technicalities that they'd get confused with.
Unless you're well-versed with legal procedures and know how the system works, we'd recommend consulting a tax representative.
Getting a NIF number online
The Portuguese Portal of Public Services enabled an online system to obtain a NIF number during COVID19. The Tax and Customs Authority presented this solution to streamline the process and adapt to the uncertain situation.
As we mentioned previously, you'll still need a tax representative that helps Finanças communicate with you.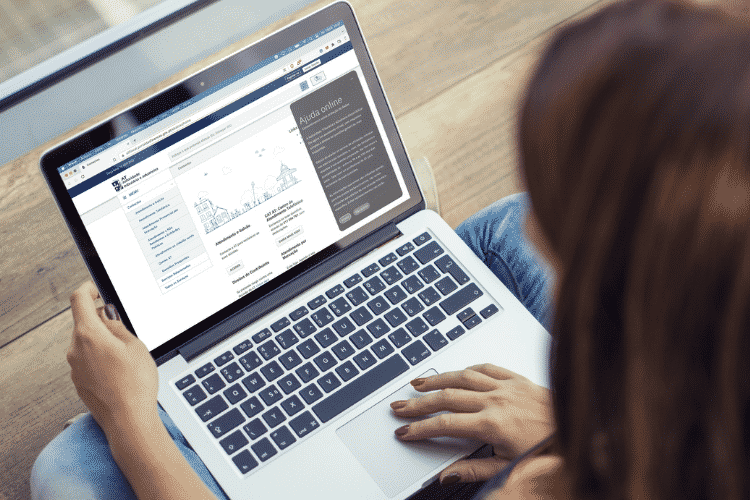 To submit a NIF request, follow the steps below:
Submit a NIF Request on Portal da Finanças
However, this was a temporarily available service and may stop being an option when the Tax and Customs Authority decides.
How much does a NIF number cost?
The cost of getting a NIF number is completely free, whether you're a citizen or an expat who's relocating.
You can choose to get the Portuguese Tax Card, which has your NIF number written on it. The Tax card costs €6.80 and is optional. You won't need the card if you're good at memorizing numbers, but it's helpful since you'll need your NIF frequently.
How can I find a tax representative in Portugal from abroad?
A tax representative connects a non-resident remunerator and the Portuguese Tax and Customs Authority to each other. Dealing with tax matters can get complex at times. This is why the best idea is to hire a lawyer or advisor that can help you out.
Your tax representative is solely responsible for complying with the various declaratory obligations. Their duty is to ensure that their client's tax obligations are fulfilled. However, they are not liable for any payments.
Viv Europe has highly professional and experienced lawyers who've helped many expats like you! Please feel free to ask us any questions regarding your NIF number and tax representation.
Pay taxes in Portugal with your tax number in hand
If you're moving to Portugal or are part of any economic activity, you should get to know the tax system. It might seem like a dull task, but it's very crucial, and you need your NIF number to pay taxes.
There are two things you should be wary of:
Beware of double taxation
Portugal has entered into Double Taxation Agreements with over 70 countries/jurisdictions to encourage cooperation between overseas tax authorities. These agreements offer a solution to avoid getting the same income taxed twice.
If you've invested in Portugal's booming real estate market, you should be aware of double taxation laws.
Also, we have a comprehensive FAQ on Taxation in Portugal that'll help answer your questions.
Take advantage of tax incentives for non-habitual residents
You also need a NIF number to take advantage of the non-habitual tax regime. The regime offers lower rates for passive incomers and highly qualified workers. If you fall in either of the two categories, you should take advantage of this regime.
Citizens are required to meet the following prerequisites to benefit from the non-habitual regime:
Absence of a tax residence in Portugal for the last five years
Must have spent 183 days in Portugal
Registered as a Non-Habitual Resident at the Tax Authority
Read next: All About The Non-Habitual Resident Tax Regime In Portugal to know more benefits of this regime.
Get professional help to obtain a NIF number in Portugal
You're one step closer to living your dream now that you understand how to obtain a NIF number in Portugal! It's completely okay if you're still confused with the entire process. If you need clarity regarding acquiring a NIF number, Contact Us so we can guide you professionally.
We've helped numerous individuals like you and will continue to help countless more. Our team at Viv Europe specializes in dealing with all kinds of expat-related matters. We also have a Facebook Group – All About Portugal For Expats, where you can connect with individuals with similar stories.