Last Updated on November 14, 2022 by Laila Oliveira
It's been a long time coming! The new Visa for freelancers and digital nomads in Portugal is exactly what people have been waiting eagerly for. The country has gained popularity for being among the best destinations for digital nomads, and now, traveling here is easier than before.
Spending time in Portugal while working remotely was still possible before the introduction of this Visa. Applicants used the D2 Business Visa or the D7 Passive Income Visa to reside in Portugal while working remotely. However, not everyone could qualify for it.
So how does the new Visa for freelancers change things for the better? What are the requirements, and how long is it valid for? Keep reading till the end to understand all the details and how you can live the life every remote worker dreams of.
What is a digital nomad?
A digital nomad is an individual who uses the vast benefits of digital advancements to earn a living while traveling the world. They prefer to explore new places rather than sit at an office for long periods. And in recent times, digital nomadism has been on the rise. Why wouldn't it be when you only need a laptop and an internet connection? 
There are many reasons why this lifestyle has gained popularity, especially after the pandemic made people realize working from home was an option. Among the biggest reasons for individuals to adopt this lifestyle are increased liberation, work-life balance, reduced taxes and cost of living, and they get to travel the world!
According to Nomad List, a platform that suggests the best destinations for digital nomads, five Portuguese cities are in the top fifteen recommendations! That tells you a lot about why this new Visa is the need of the hour. 
For the past few years, Portugal has accommodated over 37,000 digital nomads from numerous countries across the globe. Many regions continue to transform into regions that allow remote workers to thrive by having access to needful resources. And so, digital nomads have fallen in love with the country even more.
Who can apply for a digital nomad Visa in Portugal?
Starting October 30th, 2022, Portugal introduced a new Visa for freelancers and digital nomads for non-EU/EEA/Switzerland citizens. 
Since individuals from within the EU/EEA do not require a Visa to travel within Portugal, anyone of legal age and not a national from these regions can apply for this new Visa. There are mainly two types of people that categorize as digital nomads: 
An individual that frequently travels while working remotely, usually self-employed or freelance
An individual who is employed by a company in another country and simply works online
This new Visa caters to both types of digital nomads since it's a " temporary stay" Visa and also a "residence Visa".
Of course, there are some requirements that you'll need to meet, along with documents to submit. Keep reading to know the documents you must attach to the application. 
Can an independent worker apply for a Visa?
Yes, freelancers are eligible to apply for this new Visa! 
Independent workers are a major driving force behind why this Visa was even introduced in the first place. Thousands of self-employed digital nomads wish to do nothing but explore life in different countries while making money to support those dreams. 
Portugal is all about cherishing life's beautiful moments and experiencing every single day slowly. The quality of life and the slow-paced life are two attributes that attract digital nomads and make them stay. Some would even say Portugal is late to the party when it comes to announcing a new Digital Nomad Visa.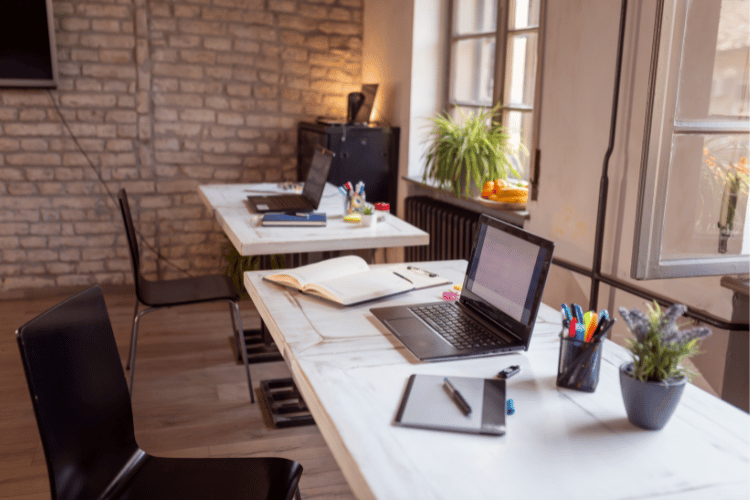 What are the requirements to obtain a digital nomad Visa in Portugal?
First and foremost, the applicant must be a non-EU/EEA/Swiss citizen. But that's not the only condition. This highly-awaited scheme requires the applicant to earn a monthly income equal to four times Portugal's minimum wage. 
As of November 2022, that means the monthly income for digital nomads must be €2,820. In 2023, this will most likely rise since the national minimum wage will tentatively rise to €760 from €705.
Other than this financial requirement, the applicant must submit additional documents along with the application and processing fee. 
Documents and conditions to apply for a residence Visa
Much like any other residence Visa, you must submit a few documents that prove that you're eligible for the kind of Visa you're applying for. 
Previously, digital nomads used the D2 Business Visa or the D7 Passive Income Visa to get a residence permit in Portugal. Those options were typically a lot more difficult because the applicant would need to start a business or show proof of income through passive income sources.
This new Visa changes the entire process completely! 
Here's a list of the documents to apply for the new Visa for freelancers and digital nomads in Portugal:
Proof of income for the past three months
Tax-residency documents
Contract of employment (or proof of self-employment)
As with any other legal procedures you're unfamiliar with, we recommend talking to a professional and addressing your queries upfront. 
What is the validity of the Portugal Digital Nomad Visa?
The new Visa for freelancers and digital nomads in Portugal has a validity period of 1 year. This allows people to reside here knowing they want to live in Portugal longer than the Schengen Visa permits. 
The Schengen Visa only allows you to stay in Portugal, or anywhere in the Schengen area for that matter, for only 90 days every 180 days. So, for example, you can stay in Portugal for 90 days but then leave for another 90 days before you come back again. 
A lot of digital nomads come to Portugal because of the vast facilities that the country offers. From Lisbon's super accommodating coworking spaces to the Digital Nomad Village in Madeira, there are many ways through which the government is trying to facilitate foreigners. 
Many of these remote workers also end up staying and relocating legally. It's difficult not to fall in love with Portugal, so we understand where they're coming from. 
Where to apply for a temporary residence Visa in Portugal?
Thanks to the recent changes in the Law on Foreigners in Portugal for residents from CPLP regions (Community of Portuguese Speaking Countries), the application is simpler for some nationalities.
If you're from Brazil, Cape Verde, Guinea-Bissau, Angola, Equatorial Guinea, Mozambique, São Tomé and Príncipe, and Timor-Leste, you are no longer required to get prior approval from SEF. 
For remote workers in other countries, you can apply through the Portuguese Consulate in your country or at SEF.
The applicant must have one of the following documents as proof:
Contract for services;
Document stating services provided to one or more entities;
Partnership agreement;
With Viv Europe your plans for Portugal
will finally come to a reality
How much does a digital nomad Visa cost in Portugal?
The new Visa for freelancers and digital nomads in Portugal costs €75 per application. This is lower than the usual €90 for other types of Visa applications. 
Although the amount isn't huge, it's better to get it right the first time. We know you don't want to stay away from Portugal's stunning beaches for too long! 
How long does obtaining a Portugal Digital Nomad Visa take?
The new Visa for freelancers and digital nomads in Portugal takes approximately 30 days to review. That might seem like a long time to some people, especially nomads that are typically on the go, but the application is almost always processed earlier. 
According to VFS Global, a Visa application takes a minimum of fifteen working days to process.
What happens if my Portugal visa application is denied?
Just like with any other Visa application, SEF can choose to accept or reject any application they don't deem fit. 
Although cases like these are rare because the country promotes digital nomadism and welcomes expats, it's still important to get your application right. Nothing of concern will happen if your application is denied, except the fact that the fee is non-refundable, so you won't be reimbursed. However, you can apply again and, hopefully, kickstart your dream in the right way! 
It's okay to be unfamiliar with other countries' technicalities and bureaucratic procedures, especially if they're as complicated as Portugal's. Getting in touch with professionals can help you get it right the first time around! For questions and concerns, feel free to reach out to Viv Europe. 
Is Portugal a good destination for those who work from home?
Portugal isn't just a good destination for those who work from home; it is an excellent choice for those that do! Please keep reading to know why we're making this bold claim.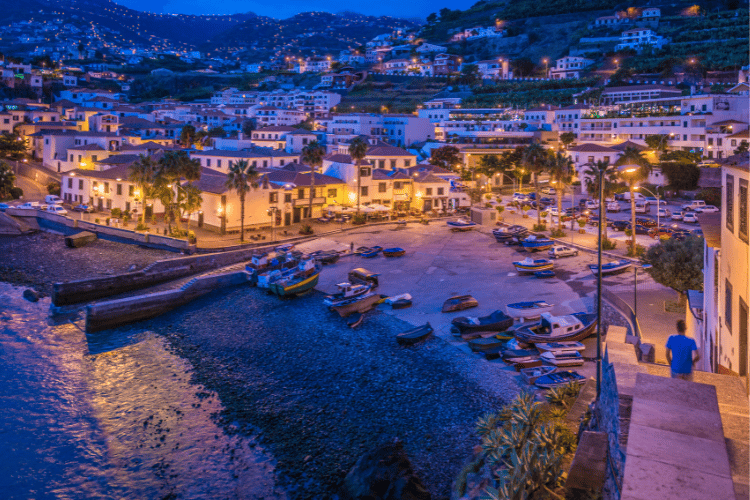 Whether it's Lisbon's entrepreneurial tech hub, Porto's coworking spaces, Madeira's peaceful islands, or the Algarve's exquisite beaches, digital nomads love every bit of it. 
Portugal attracts hundreds of digital nomads every year because rent is low, it's safe, and you can indulge in adventurous activities for very little. Working from home doesn't have to mean sitting at a boring desk and staring at your laptop screen all day! 
In fact, working from home in Portugal is quite the opposite. Remote workers get their work done while sitting at a cozy neighborhood cafe, at the beach, in a coworking space with fellow nomads, or on an island. Isn't this a lifestyle we've all dreamt of at least once in our lives? 
Out of hundreds of thousands of places in the world, here is what Nomad List ranks Portugal's cities as:
Lisbon – #1 Best
Madeira – #4 Best
Portimão – #11 Best
Lagos – #14 Best
Porto – #16 Best
This ranking isn't the only one. Bloomberg also ranks Lisbon as the #1 destination for digital nomads worldwide! The city has proven to be a magnet for those that wish to enjoy a sunny climate with a low cost of living and the zeal to enjoy every moment in life.
The new Visa for freelancers and digital nomads in Portugal makes obtaining all of this even easier! If this lifestyle sounds like something you've dreamt of before, know that all you need to do is apply for a Visa and get a flight here.
Do you need help obtaining a Portugal Digital Nomad Visa?
That's all for our guide to the new Visa for freelancers and digital nomads in Portugal! We hope this helped clarify all your questions regarding the new Visa and its requirements. You are now ready to explore all the opportunities Portugal has in store for you! 
If you need any help with the process, feel free to contact our team of professionals. Viv Europe strives to make your dreams come true no matter where you are situated in the world.
To talk to other expats and digital nomads much like yourself, join our Facebook Group – All About Portugal For Expats. Get to know individuals who have already relocated, some that are in the process, and others who are still exploring their options.
Being a digital nomad in Portugal is one of the best life experiences an individual can have, even if it's for a short time. Don't believe us? Start your process now and see it for yourself!