Last Updated on November 16, 2022 by Victor Queiroz
Oh! It's thrilling to see an upcoming trip approaching fast. The excitement can have you deciding things you may regret later, such as getting a payday loan to fund your trip.
Indeed, payday loans can ensure you don't postpone or cancel your trip. But one loan can lead to a sequence of loans.
To put it into perspective, about 12 million Americans secure these loans annually. However, 75% of the loans belong to borrowers who have over 11 loans. It means a majority take up new loans to pay existing ones, and it spirals out of control. We'll tell you more below.
Why Are Payday Loans So Popular?
They are short-term loans with minimal borrowing restrictions; hence, anyone with proof of income, an ID, and a bank account can apply. Another reason many go for these loans is the sheer number of storefronts and online lenders.
Should You Get a Loan to Fund Your Trip?
If you have a stable income and are sure you won't default on your repayment or roll it over, go for it. But first, read this.
Payday Loans May Lower Your Credit Score
Indeed, some lenders rarely do a credit check when you ask for a payday loan. It's fast to get an approval, but it has such a quick turnaround time to pay. If you're unable to pay it on time, you'll  usually stuck with high-interest rates, making the loan harder and harder to pay off as time goes on. You also can end up having a detrimental effect on your credit. Yes, the payday loans credit effects are not ideal. Instead, you may want to consider another funding type.
One Loan Leads to Another
Many borrowers start with the optimism you have now that it'll be their first and last payday loan. Nevertheless, they get deeper into debt. More than 80% of payday loans are rolled over or renewed shortly after payment. You might be hopeful that you'll repay it after your vacation and end up with several payday loans.
Is a Travel Fund a Want or a Need?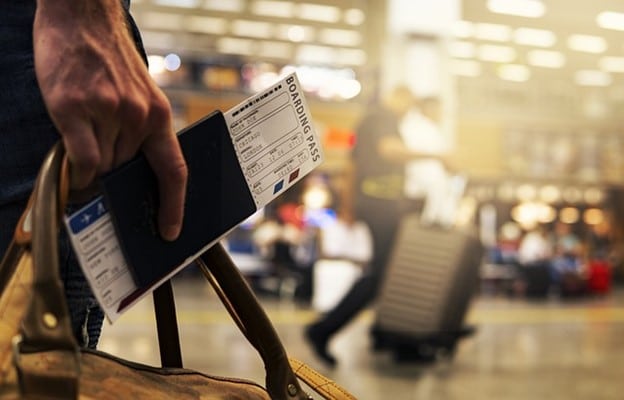 These loans are more for daily expenses than pleasure. About 5% of borrowers use the loan to buy food. Also, 53% pay utility bills and credit card debt, while 16% use the loan to cater to emergencies. Consequently, it would be better to try other loans first as this type is clearly for unavoidable expenses.
It's a Small Amount
When you compare the loan amounts of different states, you realize the money you get may not even cater to all your travel needs. For example, if you're in California, you'll get $300 and pay it back in 31 days. In most other places, it's about $500. Delaware lenders could loan you $1,000, but the repayment period is under 60 days.
It'll probably meet one travel expense, for instance, accommodation or domestic flights. That'll leave you with many other travel expenses and still require you to repay the loan by your next paycheck. For that reason, why not get your travel funds elsewhere?
The Interest Rate is High
It might be between $15 and $20 for each $100 you've borrowed. If we assume the lender will charge you $15 per every $100, if you borrow $300, you'll owe them $345. If you roll over because you can't pay it that month, it might accumulate to almost $500.
Ours is a simple calculation that may not show the actual effect of these high-interest rates. When you compare the payday loan rate across all states, you realize there are some places without any rate cap to caution borrowers. For example, if you're in Texas, the interest rate is 664%.
If the interest rate doesn't bother you, and you can pay the loan back within a period as short as two weeks, go ahead and apply for it. Your lender will ask for access to your bank account so that they can take their cut once you get your paycheck.
On the other hand, if you've changed your mind, you can try the options below.
2 Alternative Ways to Fund Your Vacation
1. Postpone Your Trip Until You Save Money
There's enough time to plan your trip. It even takes more time when relocating because you have to look into housing, storage, flights, and work opportunities.
Therefore, instead of a loan with a high-interest rate, how about rescheduling your departure so you can save first? Instead of using your paycheck to clear a payday loan, save that money in your travel fund.
2. Get a Travel Credit Card
If you've saved up for months and haven't accumulated enough for an upcoming trip, your credit card points can be a quick solution. Check if it's a travel credit card and the rewards for redeeming your points. For example, it might pay for hotels, car rentals, or ride-sharing to free up your cash for other travel expenses.
Final Thoughts
Payday loans are attractive because you get your money fast. But the interest rate is so high you may have to take another loan to pay the first one. Also, the repayment term is short, about two weeks in some states.
Therefore, you can apply for a payday loan if you have a paycheck that'll cater to the loan within the repayment period. If you don't have a stable job, postpone the trip to save for it first, or try other personal loans.