Last Updated on January 24, 2022 by Victor Queiroz
Retirement is just around the corner and you simply cannot decide on where you want to live off your sunset years? Well, how about a place with a relatively slower pace of life and 33,000 hours of sunshine a year? If this sounds like a plan, then you should consider either Portugal or Italy. Making a decision between the two is easier said than done.
There are so many factors you have to put into consideration before deciding which country of the two is right for you. This post will shed some light on the basic things that you should know before deciding to either to retire in Portugal or Italy.Tag along to find out more.
Retire in Portugal or Italy? Why expats choose them?
Portugal and Italy are among the top 10 favorite destinations for most Europeans looking for a retirement destination. So why do expats love these counties? Are there things that they have in common? Let's discuss!
Similarities between the countries
When old age eventually catches up with you, simple things like peace and climate become more important to you.
In fact, retirees are drawn to warmer weather more than anything else and based on this fact alone, Portugal and Italy are top-tier destination choices.
Both of these countries experience extended seasons of warm weather as compared to other European nations. The warm climate is nice, however, a cheaper and quality healthcare system is another factor that sends many people to Italy and Portugal in droves.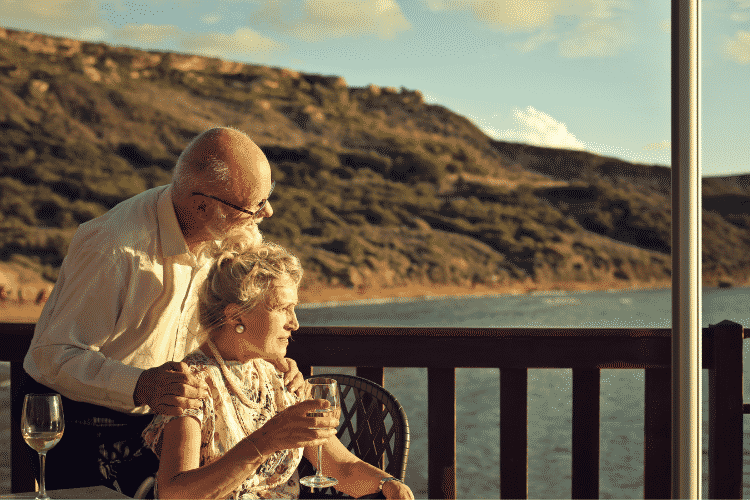 Similar to other European counties, both Portugal and Italy put a strong focus on quality health care for their citizens.
When all is said and done, anyone looking to immigrate to another country wants a peaceful and slow pace of life, Portugal and Italy offer exactly that.
Portugal Vs Italy for expats
About living in Portugal
Again, Portugal is an ideal destination for expats, the beautiful weather and many beaches are not all this country has to offer.
There are plenty of schooling programs for expats who have school-going children. Also, job permits are available for different durations of time.
What's more, everything is affordable in Portugal, if you are immigrating from other European countries or even the US, you will be astonished at how food is cheap, 10€ goes a long way in Portugal.
Finally, the Portuguese culture is family-friendly, children are central to life and the Portuguese people are relatively tolerant even to visitors. Restaurants will go out of their way to accommodate even the funniest of eaters.
About living in Italy
Italy is the perfect embodiment of the famous phrase la dolce vita or rather 'the sweet life'. Life is generally cheaper compared to most European counties.
Outside the big cities, services like transport and internet connections are affordable. However, it is also important to acknowledge that the cost of living is relative to where you choose to live.
The cost of living in cities like Rome will cost up to 50% more as compared to other small rural towns within Italy. Generally, the population of Italy is welcoming to visitors and you will find integrating with the local community easier.
Taxes
Taxes in Portugal
Choosing to immigrate to Portugal will mean that you have to comply with the finance and tax requirements of the country.
The good news about moving to Portugal as an expat is that you won't have to worry about paying taxes twice. Portugal has a tax treaty with most EU and Non-EU countries so you won't find yourself paying taxes twice.
Similar to other EU countries, the tax year begins on the 1st of January to the 31st of December. The standard income tax range is between 14%-48% depending on what you earn in the taxable duration.
As an expat who is working remotely, then you have an option for registering for the Non-Habitual-Resident tax rate.
What this means for you is that you get to keep every cent you earn outside of Portugal for up to 10 years. However, if you are self-employed or employed, then you will be subject to a standard 20% flat-rate tax.
Taxes in Italy
In Italy, tax returns must be filed by the 30th of September of the preceding year. Employees are subject to three types of taxes in Italy.
The national income tax ranges between 23%-43% and is levied on all incomes.
Regional income tax ranges between 1.23% to 3.33%.
The Municipality Income tax is similar to the national income tax. This levy is dependent on the municipality of residence and ranges between 0% to 0.8%.
As an expat, one major concern is double taxation, however, fret not! Italy has treaties with most countries that are aimed at reducing the chances of double taxation.
Labour Market in Portugal and Italy
As it stands, Portugal has an average unemployment rate of 7.8%, and expats often find the transition challenging thanks to the unemployment rate and bureaucracy.
First off, the Portuguese economy is manufacturing-driven, often having a limited need for expatriate workers.
However, highly skilled expats often choose to look for employment in big cities like Lisbon that have a need for highly skilled personnel.
In Italy getting a Job as an English-speaking expat should not be too difficult. However, speaking Italian will be an added advantage in certain job fields.
When it comes to the general availability of work, Italy could do better. With an unemployment rate of 9.2% getting a job is relatively tougher compared to Portugal.
However, as an expat getting a job in the tourism field, or as an English educator is possible.
Transport
Transport in Portugal
Public transportation is efficient in Portugal given the many models of transportation available. For instance, trains, buses, metro, or taxis.
The Comboios de Portugal or rather Portugal's train system connects different inland towns in the north and south. Ticket prices are affordable and there are plenty of discounts.
Also, buses are available for transport around the country. Different buses operate on different routes in the north and south regions.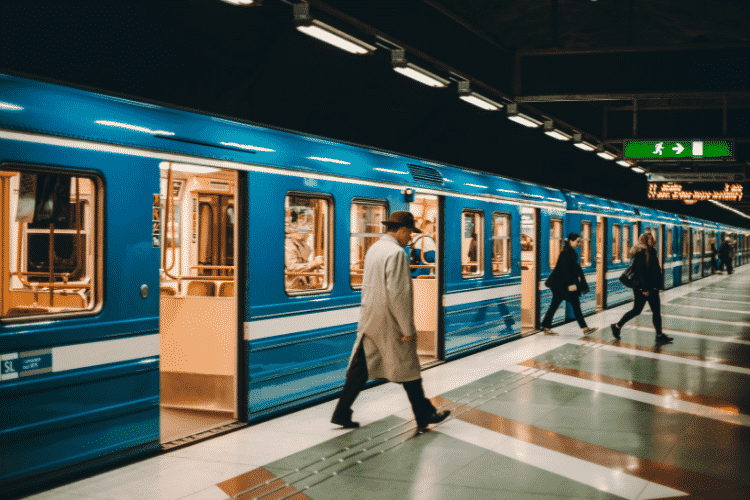 If trains and buses are not your fancies, then you should try the subway system. Portugal has two subway systems in Porto and Lisbon. They both open at 6 am and close at 1 am. The tickets are affordable and have daily to monthly plans.
Transport in Italy
Italy is no different as compared to most EU countries when it comes to transport. You don't need a vehicle to get by. There are plenty of other cheaper and more efficient transportation options, for instance, the trains system, buses, metro, and air transport.
The train system in Italy is efficient and can take you from one town to another. The high-speed Frecciarossa trains travel at speeds of 300km/hr.
Italy has 4 metros in Turin, Milan, Rome, and Naples. Each metro station charges different prices for tickets with different validity periods.
Buses in Italy offer transport between and within cities. All you have to do is book a ticket and be sure to validate the ticket once on board. Buses are often limited during Sundays or public holidays.
Climate
When compared to some countries in the EU, then both Portugal and Italy have fair weather all year round. However, Portugal has the best weather in Europe hands down!
The country experiences mild winters and longer sunny hours than any other country in Europe. In Italy, different cities experience different extremities when it comes to weather. Southern Italy enjoys a Mediterranean climate while cities like Milan and Venice experience extreme climates, especially during the winter.
Security
Generally, Portugal has a relatively low crime rate. However, nonviolent criminal activities like pick-pocketing in certain areas like beaches could occur. On the other hand, Italy is no different from Portugal when it comes to security, it is considered fairly safe and the only concern is petty crimes. It is ranked 31st according to the global peace index.
Entertainment
Italy and Portugal share a common love for football. Both of these countries rank well as far as national football teams are concerned. Outside of football, you can enjoy luxury driving experiences in tracks in Italy or hiking and tracking in the famous tracks of Portugal.
How to get a Visa to retire in Portugal or Italy
Obtaining a visa to live in Portugal
There are several types of visas but the most common for non-EU residents is the type 1 visa. This visa is issued for those looking for retirement in Portugal.
You will need to show proof of private and valid insurance in Portugal or Europe in general.
Another requirement is proof of funds to support your relocation and cover the cost of living and accommodation in Portugal.
Once all these documentations are in order, then fill in the application and submit it to the nearest Portuguese consulate near you.
How to get a visa in Italy
If you are considering permanently relocating to Italy, then you should apply for a long-term visa (Type D). This is particularly necessary if you are a non-EU resident. Visit the Immigration Portal to get the visa requirement based on your individual situation. Provide details of your nationality, reasons for travel, and length of stay. Also, pay a visit to the nearest Italian consulate for further direction on the document you will require.
Bottom Line: Should I retire in Portugal or Italy?
There you have it, a breakdown of what to expect if you are considering relocating to Portugal or Italy to live your twilight years. The choice of exactly which country you pick is entirely up to you, however, it is vital to mention that moving to either of these countries is worth it. The process can be overwhelming and we, Viv Europe, will help you on your journey to successful relocation to Italy or Portugal.