Last Updated on September 9, 2022 by Laila Oliveira
Retirement in Portugal or Spain is becoming a hot topic, especially among travel communities. These two nations located in the Iberian Peninsula are among the most popular retirement destinations for expats looking for a quiet and peaceful place to live off their sunset years. When it comes down to deciding whether it is Portugal or Spain, it is important to mention that there is no wrong choice between the two.
In fact, Portugal and Spain are neighboring countries, with means you will be able to travel across whenever you need to. However, traveling is never the same as experiencing everyday life in a country.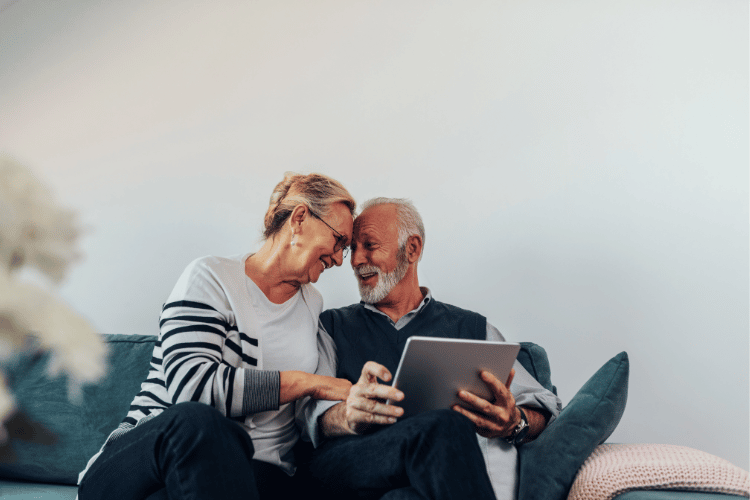 Because Portugal and Spain are often more similar than different, expats find it hard to pick one country between the two for retirement. Having said that, this post tries to bring out the similarities and differences between these two nations, all in a bid to point you in the right direction. Stick around to find out more!
Retirement in Portugal or Spain? Why expats choose them
As mentioned earlier, these two countries are quite popular among expatriates looking to retire in Western Europe. In fact, data from the two nations indicate a significant expat population that accounts for 5.4% in Portugal and 6% in Spain. However, the big question remains as to why these two nations are so popular.
Well, if you dig a little deeper, you will find that the answer to this question revolves around the quality of life these two nations have to offer. The quality of life index takes into account different aspects of everyday life, for instance, security, cost of living, and generally how happy the inhabitants are with the country.
Both Portugal and Spain promise a better quality of life, and it's no surprise that expatriates from all over the world deliberately choose retirement in Portugal or Spain.
Similarities between the countries
Portugal and Spain are a lot more similar than different; also, the fact that they are bordering nations helps support this theory even further. To begin with, both Portugal and Spain are located in the Iberian Peninsula, which arguably provides the best weather across the whole of Europe. Additionally, both countries experience enough sunshine all year round, making them an ideal place for anyone who loves outdoor activities.
Unknown to many, Portugal and Spain share a history that goes back over 300 years ago, and some similarities in culture can be seen in the techniques they use in their cuisines. Another noteworthy quality is that both countries promise a relatively lower cost of living compared to most countries in Europe and also Northern America, not to mention a relatively slow-paced life that is ideal for people living their sunset years.
Portugal vs Spain for expats
Eventually, you will need to make up your mind and decide on one country. So just to give you an idea of what to expect, let's first discuss what retired expat life looks like in these two countries.
About living retired in Portugal
Many people agree that Portugal is among the best countries to retire in around Europe for all the right reasons. First, Portugal's beauty is nothing like you have seen anywhere else in the world. The combination of picturesque shorelines, ancient architecture, and mossy stoned forests, makes Portugal quite a special place.
While Portugal falls short when it comes to geographical size of the country, its overall beauty packs a punch. Another thing worth mentioning is that there are plenty of English-speaking locals. In fact, the Portuguese government is making deliberate efforts to ensure public service personnel can communicate in English.
This goes a long way in ensuring the expat community lives and integrates into the community easily. There are plenty of tax incentives that retirees can take advantage of, for instance, the Non-Habitual Tax regime.
Finally, the Portuguese locals are so friendly and welcoming even to foreign nationals (via Internations). Expats in Portugal report that they feel welcomed by the foreign locals within the neighborhood.
About living retired in Spain
If warm weather and excellent quality of life are anything to go by, then retiring in Spain is worth exploring. Other than that, Spain has a lot more benefits to offer foreign nationals who choose to retire in this country. The promise of a cheaper retirement and relatively cheaper living cost are just a few options from which retirees can benefit.
When it comes to the cost of living, retirement in Portugal is even cheaper, but in the grand scheme of things, both countries offer affordable living compared to other countries in Europe.
Spain is also known for living a healthy lifestyle thanks to the Mediterranean cuisine and outdoor lifestyle. Similar to Portugal, Spain has enough beauty to go around, for instance, the ancient architecture and the pristine beaches, just to mention a few.
Differences between the countries
For expats considering a life in either of the two countries, you should be aware that despite the similarities, Portugal and Spain are fundamentally different nations.
In this regard, both nations have their individual differences, especially when it comes to the key factors that affect daily living. Let's have a discussion about some of these factors and how they differ in both countries; tag along!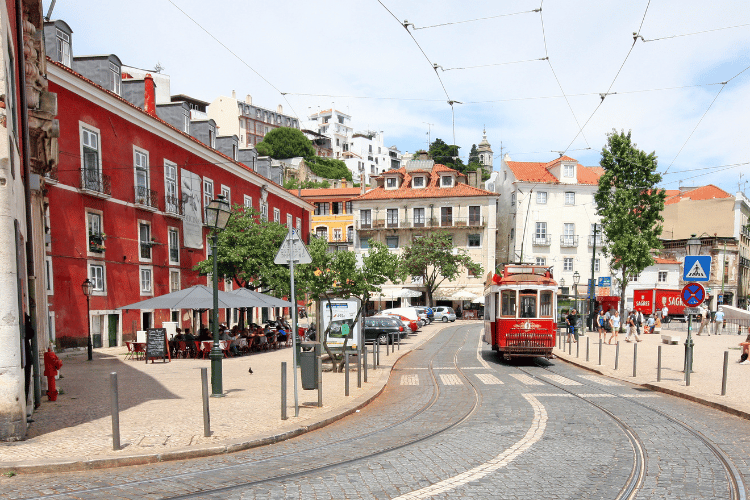 Cost of living in each country
It goes without saying that the cost of living is often the main reason expats choose to settle permanently or retire in either of these countries. While both countries offer a cheaper cost of living, Spain is relatively more expensive than Portugal.
According to data provided by Numbeo, the consumer prices without rent are 12.16% lower in Portugal than in Spain.
While living in the two biggest cities in Portugal; Lisbon and Porto, are often considered expensive, Madrid and Barcelona have relatively higher costs of living. To put this into perspective, here is a comparative cost summary between the two countries.
| Expenses | Portugal | Spain |
| --- | --- | --- |
| Rent for a one-bedroom apartment | €721 | €735 |
| Monthly expenses for one person without rent | €533 | €609 |
| Rent for a three-bedroom apartment | €1,258 | €1,243 |
| Monthly expenses for four people without rent | €1,870 | €2,153 |
Estimates are from Numbeo (as of September 2022).
It is important to mention that the cost of living is largely dependent on your individual spending habit. While data might show that retirement in Portugal is relatively cheaper, it is always good practice to live below your means regardless of the city.
One rule of thumb to live by if you want to save yourself some money is to live in smaller towns instead of the city capital, which has a lot of foreign influence.
Taxes
For anyone thinking of retiring in a different country, the biggest concern for them is often taxes. Right from the jump, it is necessary to emphasize that neither Portugal nor Spain has the lowest tax in Europe. In comparison, data from the Tax Foundation shows that Portugal has heftier terms when it comes to taxes compared to Spain.
However, this doesn't put into consideration tax incentives like the Non-Habitual Tax regime that is provided in Portugal. This tax incentive softens that blow that would otherwise discourage expats from possible prospects of retirement in Portugal.
Wages earned in Portugal are subject to a 20% tax under the non-Habitual tax regime, while income generated outside Portugal, like pension, is subject to 10% tax. Spain, on the other hand, offers no tax incentive to foreign nationals.
For foreign tax residents, a flat rate of 24% applies to the income you earn while in Spain. Income generated from outside Spain is also subject to a progressive tax that is subject to change depending on the region. Spain also has a wealth tax that applies to assets over €700,000 where the tax rates also vary from one region to the other.
Transport
Both nations have excellent means of transport systems. The road networks are vast, with several means of transportation at your disposal. You have the option of using trains, taxis, city buses, or even personal vehicles to move from one point to the other. In Portugal, the public transport system is quite efficient and is relied upon by the local population to commute to work every day.
Nonetheless, the national roads in Spain are also of better quality than in Portugal. In fact, some sections of four major motorways are completely toll-free However, it is worth mentioning that fuel prices in Portugal are generally higher than in Spain, where a liter of gasoline costs €2.02 in Portugal and €1.64 in Spain, according to data provided by Numbeo.
Climate
Both Spain and Portugal are located in western Europe, so both nations have almost the same climatic conditions all year through. The two nations experience the Mediterranean climate that promises enough sunshine than most countries in Europe.
However, in comparison, Portugal experiences better climatic conditions than Spain. The Algarve region in Portugal is popular not only for its scenic beaches but also for perfect weather.
The temperature hardly goes beyond 16 degrees Celcius (66 Fahrenheit) during winter. The wettest month in this region is December, with approximately 12 days of rainfall. However, the northern region of Portugal, for instance, Porto is generally colder with wetter winters than the southern parts.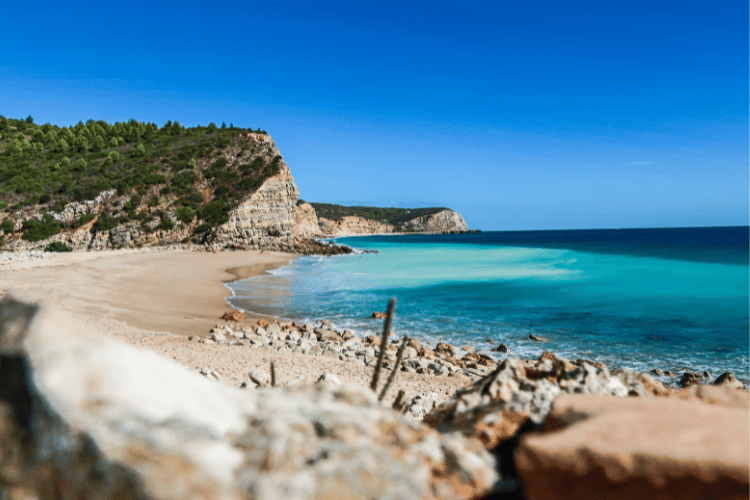 Spain, on the other hand, is also known for warm summers and colder winters as well. Owing to the fact that Spain is much larger than Portugal, you can expect a little bit of everything as far as climate is concerned.
If you are looking for cold winters with some snow, then the mountainous regions of Spain have exactly that. But let's face it, what retirees are looking for when they choose to immigrate to either Spain or Portugal is pleasant weather. So, in this regard, retirement in Portugal takes the day when it comes to warmer climatic conditions.
Security
As mentioned before, one thing that contributes to the overall quality of life in any particular country is safety. While both countries are considered generally safe, Portugal is by far safer than Spain. In fact, according to the Global Peace Index, Portugal ranks 4th, right behind Iceland, New Zealand, and Denmark.
Violent crimes in Portugal are almost nonexistent thanks to the strict laws regulating gun ownership. Spain, on the other hand, is ranked 38th on the same index.
Generally, Spain is considered a safe country to live in; however, you need to take precautionary measures to keep your valuables safe from pickpocketers. Street crimes and scams are quite popular, especially in the city of Barcelona.
The increased level of insecurity in Spain is a result of the increased level of unemployment. Spain is among the countries with the highest unemployment rates in Europe, currently standing at 13% via Trading Economics.
Portugal, on the other hand, has one of the lowest unemployment rates at about 5.9%. Nonetheless, one factor that remains common between the two countries is that the locals are overly friendly are will go out of their way to help anyone, including foreign nationals.
Entertainment
Both nations are extremely beautiful, with plenty of attractive sceneries waiting to be explored. To begin with, Portugal has some of the most beautiful beaches in the world where you can sunbathe and enjoy your time by the ocean. However, if you love your time out in the wild, the islands of Madeira and Azores have one of the best terrains in Europe. Spain, on the other hand, has its fair share of things you can do.
Discovering the beautiful and unique architecture in Barcelona is one of the things every expat has to do. It goes without saying that both Portugal and Spain are well known for their love of football. In fact, locals are often considered overly fanatics of this game.
The three major football clubs that are considered important in Portugal are FC Porto, SL Benfica, and Sporting CP. The Spanish league, on the other hand, is bigger and has a lot of famous teams, for instance, Barcelona and Real Madrid, just to mention a few.
How to get a visa in each country
Both Spain and Portugal are members of the Schengen region, therefore, have similar processes for getting a visa. There are different types of visas that you can apply for depending on the purpose of the visit. However, the type of visa that grants you entry and stay in Portugal as a retiree is the D7 Visa.
While the visa application process is majorly the same, the Golden Visa program is quite different for both countries. In the case of Portugal, you can get a residency permit or citizenship after 5 years of living in the country. On the other hand, you will need to live for more than 10 years to get citizenship in Spain as an expat.
Bottom Line: retirement in Portugal or Spain?
Do you see yourself during your retirement in Portugal or Spain? Well, you should know that there is no wrong or right answer to this question. You, however, need to do a lot of due diligence to gather enough information on which country is ideal for you.
Nonetheless, it is worth mentioning that both countries have so much to offer when it comes to a quality life for your golden years.
If you need help navigating the immigration process, be sure to contact our professionals at Viv Europe. Our Facebook Group – All About Portugal For Expats, can also help you decide which nation is better for you; ask questions and make new friends who can guide you!