Last Updated on February 14, 2023 by Maryam Siddiqui
Entering the Portuguese labor market may not be that easy without being informed of what it's like. People have different expectations and concerns, and we're here to tackle all of them. In this article, we'll tell you all about salaries in Portugal.
What do your future career prospects look like? Will you be able to make money and grow financially? How much does someone with your qualifications earn in Portugal?
Living in Portugal is a dream for many professionals looking for a life of peace. If you're interested in fulfilling this dream, you should know how much an average person earns. Find out estimates for different occupations, the best areas to work, and tips for expats. 
How are the salaries in Portugal?
Salaries in Portugal are not the most impressive things in the world. Especially if you come from countries like the UK, USA, or Canada. Here in Portugal, salaries are much lower than in these countries, but on the other hand, the cost of living is also lower. And fortunately, the quality of life is superior.
But before we talk about everything, let's get to the numbers. Get to know the average salaries in Portugal and European countries for a direct comparison.
| Data | Hourly | Monthly | Annually |
| --- | --- | --- | --- |
| The minimum wage in Portugal | €4.75 | €760 (12+2) | €10,640 |
| The average minimum wage in the EU | €6 | €967 | €13,538 |
| The average salary in Portugal | €16 | €1,940 | €27,167 |
| The average salary in the EU | €29.1 | €3,082 | €36,992 |
Data was acquired from the official Eurostat wage statistics and Pordata.
Remember that a full-time position in Portugal is equivalent to working 40 hours a week.
The labor market
The labor market in Portugal is reputed to be competitive. To get a good job here, in addition to being well qualified, you have to have a good network of contacts.
For most jobs in the country, it is necessary to know at least the basics of the Portuguese language. But, especially in high-level positions in larger companies or some places in the Algarve, you can get by with just English.
Although the country faced a severe crisis in 2008, Portugal witnessed an economic miracle. The economic policy focused on exports, and the tourism boom helped Portugal to rise again. Today, the Portuguese population sees an optimistic future, along with the arrival of immigrants and expats to the country.
In the Portuguese economy, the areas of technology, digital marketing, tourism, and civil construction are the most promising. In addition, Portugal is becoming the new hub for startups in Europe. There's definitely plenty of good news!
Average salaries per profession
And what to expect from salaries in Portugal? Discover some of the most sought-after positions by foreigners who want to work in the country and, of course, wage values.
IT
By far, information technology is the most talked about and promising in Portugal. There aren't enough people to work in the IT business in the country, so many foreigners are moving here. A computer application programmer in Portugal receives, on average, a starting salary of €1,350 per month and can receive up to €4,670 per month.
Biotechnology
The biotechnology area has also been well-explored in Portugal for some years. In Portugal, a laboratory technician in the area receives, on average, a starting salary of €943 to €2,053 per month. A biotech, however, receives €1,840 on average.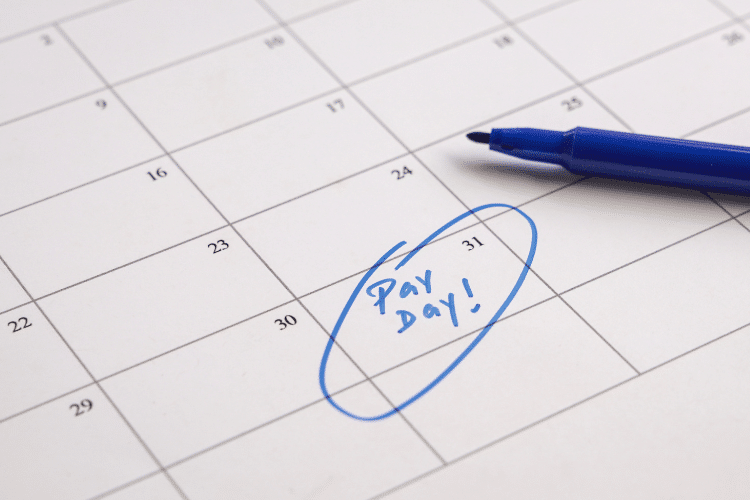 Construction
Although in the 2008 crisis, Portugal had a downturn in the Civil Construction area, in recent years, the economy has demanded a lot of it.
A construction assistant's average starting monthly salary in Portugal is €851. On the other hand, a civil engineer receives €1,230 under the same conditions. With more experience, they can earn up to €3,900.
Health
As in any society, healthcare professionals in Portugal are essential and, as such, well-paid. The initial monthly salary of a hospital nurse in Portugal is €1,315. A professional paramedic receives, under the same conditions, €1,115, and a specialist doctor or surgeon €2,600.
Lawyers
Another area traditionally recognized socially is Law. Lawyers in Portugal receive an initial average monthly salary of €1,700. The values keep going up as an individual's experience increases.
Marketing Specialist
With so many new businesses popping up in Portugal, there has been increasing growth in the marketing and digital advertising sectors. No product or service can do well without it, and there are some really good opportunities for those that are skilled enough.
Salaries start from €1,030 if you have a minimum of 2 years of experience and keep increasing. A marketing department manager can earn above €1,403 with 5 years of experience.
With Viv Europe your plans for Portugal
will finally come to a reality
School teachers
Without a doubt, one of the most essential professionals, as the pandemic came to prove, are teachers. In Portugal, school teachers (secondary education) receive an average monthly salary of €1,161. Higher education teachers receive, under the same conditions, €1,690.
Many international schools in Portugal employ multilingual teachers to be a part of their team to provide a better environment for the children. These jobs also pay relatively better than what state-owned schools would pay. 
Data on salaries in Portugal were taken from the Meu Salario website (as of February 2023), part of the Wage Indicator Foundation.
Cost of living in Portugal
The cost of living in Portugal can vary greatly due to several factors. For example, your standard of living, needs, and, most importantly, city and neighborhood.
A major reason why many people in Portugal are okay with their salaries is that the cost of living is very affordable. Life is joyful, rent is low, and a job isn't something that consumes your entire existence.
See the table below for the average monthly expenditure figures for residents in Portugal, provided by Numbeo estimates.
| Expenses | Costs |
| --- | --- |
| A single-person estimated monthly costs (without rent) | €576 |
| Family of four estimated monthly costs (without rent) | €2,030 |
| Apartment (1 bedroom) in City Center | €749 |
| Apartment (3 bedrooms) in City Center | €1,314 |
| Basic Utilities (Electricity, Heating, Cooling, Water, Garbage) for 85m2 Apartment | €111 |
Please remember these are estimates (as of February 2023). We recommend you research a lot before jumping into a new life in Portugal.
Taxes in Portugal
And as for taxes in Portugal, there are some things that workers should be aware of. Basically, you will have to pay Income Tax (IRS). For an annual salary of €7,112 to €10,732, the IRS rate is 23%, but it's important to know that your income can be taxed by between 14.5% and 48%.
Fortunately, expats who are highly qualified professionals, or pensioners, for example, can benefit from tax benefits under the Non-Habitual Resident Tax regime, paying (in most scenarios) only 20% of income earned in Portugal and 10% of foreign income.
The NHR Tax Regime allows up to 10 years of tax savings for expats. It's been a huge contributing factor in attracting people to Portugal.
Is it worth living in Portugal on low wages?
Although Portugal has many positive points for those who live there, the local population is quite unhappy with what they receive. So much so that for decades, Portugal has seen the number of inhabitants decrease, as its young people are attracted to other countries with higher salaries.
Even so, wages are not among the lowest in the European Union, and, especially far from large urban centers, the cost of living is very low.
Keep your remote job abroad and live in Portugal
With the popularization of remote work and government benefits for those who return home, Portugal has received several Portuguese people who are returning to live in their home country.
These families continue to work for foreign companies, but they can do it from home in Portugal.
Additionally, with the New Visa For Digital Nomads, remote workers are moving to Portugal as never seen before. People from outside the Euro-zone now have the privilege to work and live in Portugal without leaving their current job. 
There are many excellent places in Portugal where you can work remotely. Read our article Where To Work Remotely In Portugal? See The Top 5 Places and choose your favorite.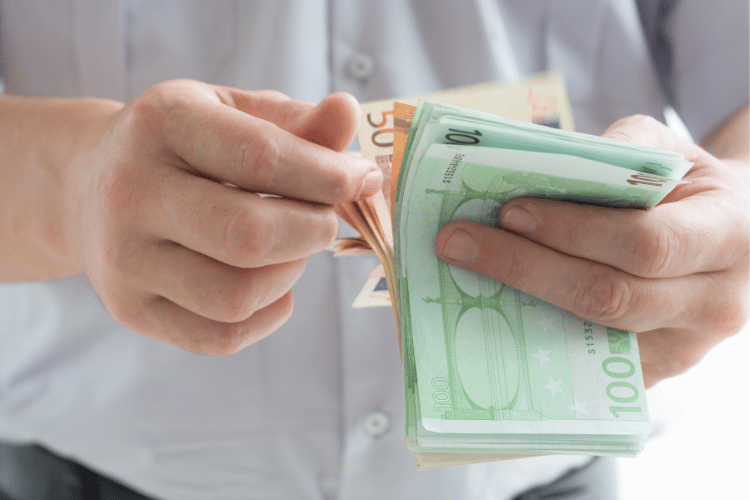 Enjoy the quality of life for free
As the Portuguese themselves say, Portugal is not a place to get rich, but a place to live well.
Where would you go if you could work from anywhere in the world? For thousands of people, this place is Portugal.
Not only is the country safe and beautiful, but it also has a pleasant climate and low cost of living. This is something that's absolutely priceless. Enjoying the fourth-safest country in the world while working here is a dream for a lot of people. 
If you have the ability to make that dream come true, don't spend too long thinking about whether you should or should not make the move.
Portugal is also a country that welcomes foreigners and makes them feel at home. It is impossible to deny that the quality of life in Portugal is excellent.
Yes, wages in Portugal are really not very high. But you can live very well on the salary you earn. Besides, living in such a good place is priceless.
Visas to work in Portugal
In order for a citizen of a non-EU country to work in Portugal, you need a visa and residence permit. But which visa and how to get one?
Well, first of all, you will need to get a job opening even before you apply for a visa. After obtaining the visa, when you are already in Portugal, you will be able to apply for a Residence Permit.
See below some residence visas for working in Portugal:
In addition to these visas, which are specifically linked to your work, other visas may permit you to work in Portugal. As is the case of the study visa and the passive income visa. Learn more about the topic in our article All About Visas To Portugal.
Do you need assistance to move to Portugal?
Despite the relatively low salaries in Portugal, life is still absolutely beautiful. That's because the country offers more than just a work environment. People live here to cherish life every day and spend it in peace.
It may not appeal to everyone, but if you're ready to take the plunge, you won't regret your decision. Join our Facebook Group – All About Portugal For Expats, and ask other expats how they found the best jobs according to their skills. 
Once you're ready to go, our team of professionals will be at your service to make this dream come true! Feel free to contact us whenever you're ready to take the next step and work on getting your visa faster. We've helped many individuals before you and will continue to make dreams come true.