Last Updated on August 1, 2022 by Laila Oliveira
The last thing you'd want to be caught up in is a frantic emergency while living in a country you're new to. While there will always be Portuguese people to help you out, knowing how to access public hospitals in Portugal is imperative. No matter how old or healthy you are, there are some things you simply can not compromise on.
Portugal's healthcare, like that of other European countries, is one of the best out there. Whether you're here to retire in the Algarve or work in Lisbon, knowing how to get around short hospital visits or emergencies should be on the top of your list.
We want you to be safe and cared for all the time–which is why this article is so important! By the end, you'll be fully aware of where to go, what to do, and how much it costs to access public healthcare in Portugal. Keep reading till the end to know if getting health insurance is worthwhile and how expensive local hospitals can get.
What is healthcare in Portugal like?
European healthcare, in general, is one of the best healthcare systems in the world; Portugal is no exception. In fact, the top 2 hospitals in the country are among the top 500 world's best hospitals! The system ensures that you're cared for properly till you're sent back home.
According to the World Index of Healthcare Innovation (WIHI), the quality of Portugal's healthcare system ranked third best. The results were particularly for in-patient care and medical infrastructure. So, you can expect some of the very best services.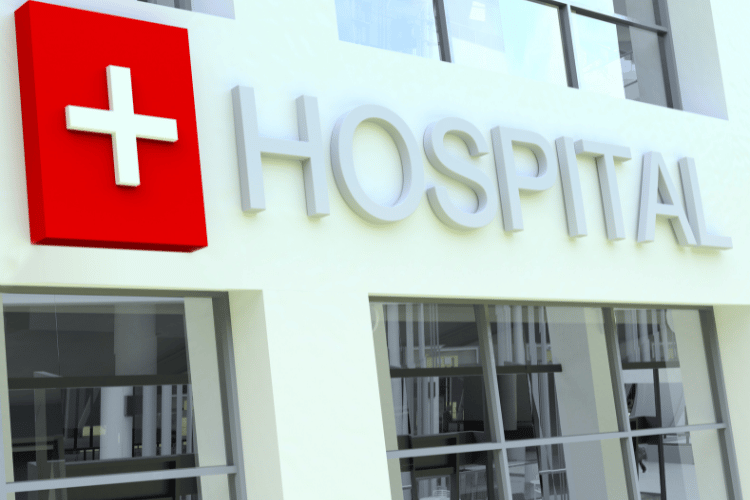 Another research shows that Portugal ranks much higher than Italy, Greece, Turkey, India, Brazil, and China. There's a huge expat community in Portugal from these regions mentioned; by the looks of it, they're much more satisfied here.
There are two types of healthcare options; public and private. Main urban centers like Lisbon, Porto, the Algarve, and the Silver Coast have large and well-equipped public hospitals. The other option is private healthcare, which is managed by a separate organization altogether.
While both options are equally excellent, a vast majority opt for public healthcare, including expats like you. Some expats also go for something in between and get health insurance as well, there's no right or wrong selection. We'll talk more about having health insurance in Portugal; keep reading to know whether it's worth it.
Here's a list of some services that public hospitals in Portugal offer:
Maternity care
Post-OP care
Emergencies
Nursing
Dental
Psychiatric care
Intensive outpatient program
Fatal diseases care
Expats can access all these services for free or at very minimal rates. Starting June 2022, new guidelines by the Portuguese National Healthcare Service announced that any legal resident, no matter the nationality, is eligible for free healthcare.
Public Healthcare in Portugal
The National Health Service, also known as the SNS, is responsible for all matters related to Portuguese public healthcare on the mainland. Smaller clinics, health centers, and public hospitals fall under the same category.
SNS centrally manages six regions; Lisbon, the Algarve, North and Central Portugal, Tagus Valley, and the Alentejo. For the Azores Islands and Madeira Islands, there are independent healthcare systems.
No matter where you live, you'll get access to excellent healthcare via health centers or public hospitals. Since June 2022, the National Health Service no longer charges healthcare fees, with the exception of unreferenced emergencies and those that do not result in hospitalization. However, in economic insufficiency cases, pregnant women, children up to 12 years of age and a few other cases this exception doesn't apply.
Health centers
There are numerous health centers in municipalities all over Portugal. When you register to access public hospitals in Portugal, you'll be assigned a family doctor, also known as a General Practioner.
In case of any medical matters, except for emergencies, you'll contact your family doctor first. They will then redirect you to the appropriate specialist doctor at a local hospital and might even suggest some special exams to be taken before your visit.
Health centers don't operate 24 hours a day; unlike hospitals, they are open daily from 8 am to 8 pm. Most health centers also offer maternity and child care and basic emergency services; in some of them, you can also find dental care.
Keep reading to know how a foreigner can access public healthcare in Portugal by registering with the SNS. We recommend that you do your research while looking for a health center near you that offers everything you need.
If you're retiring in Portugal with pre-existing health conditions, you should be well-equipped and know what to do in times of need. To clear any doubts, you can always get in touch with professionals at Viv Europe to guide you better depending on your residence area.
Public hospitals
Your family doctor will most likely redirect you to a public hospital to see a specialist, for example, a cardiologist or an endocrinologist.
Although public hospitals in Portugal have an excellent quality of healthcare services, sometimes it can take a little longer to get your turn. Whether you're a foreigner or a local, opting for private healthcare with or without insurance is always available.
Most people are satisfied with public healthcare, so here's a list of some of the most-renowned public hospitals in Portugal, according to region:
Of course, these aren't all; there are almost 200 hospitals in Portugal. You're in safe hands and cared for.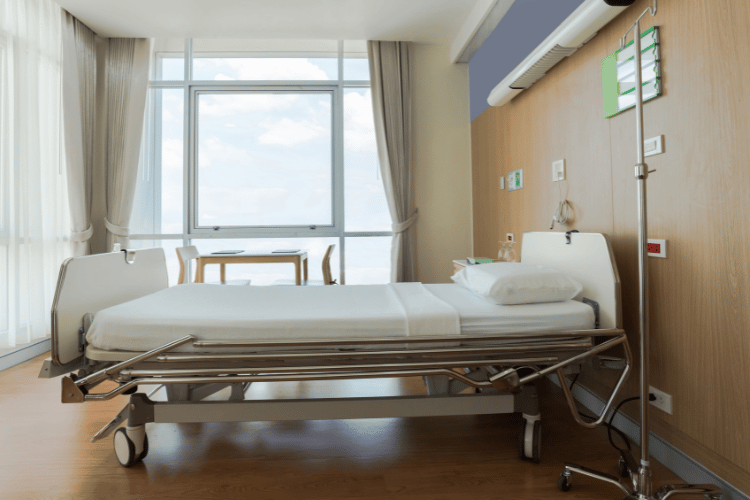 How to have access to the Portuguese public health system?
All legal residents can access public hospitals in Portugal and benefit from free medical care. By "all legal residents" we mean expats too! This eligibility can also include unemployed residents (in certain conditions), dependent family members, or retirees.
Good news! Every EU citizen living in this country has the same rights as the Portuguese, given that you bring your European Health Insurance Card (EHIC). Additionally, people from Brazil, Québec, Morocco, Cape Verde, and Andorra can also access public healthcare thanks to mutual health agreements between the countries.
Brazilian and Cape Verdean nationals can apply for a document called the PB4 in their own countries to access public healthcare in Portugal. Tourist travelers can also use the PB4, but it does not replace travel insurance.
The primary prerequisite for other nationalities is to have a Número de Utente. This is a user number assigned to each individual when they register at their nearest health center (centro de saúde). Without the Número de Utente, it's impossible to get access to the Portuguese public health system. But don't worry, that's why we're here to guide you!
Even if you're from Brazil or Cape Verde and already have the PB4, you must also register for the Número de Utente once you arrive in Portugal if you're going to live there.
How can I get the Número de Utente?
If you've moved to Portugal with a Work Visa (D1 Visa), your employer would've taken care of your Social Security Number and NIF Number. However, if you're here as a retiree through the Passive Income Visa (D7 Visa), you'll need to follow a few additional steps.
Firstly, locate a Health Center through this online directory of health centers in Portugal. Next, all you have to do is visit and submit your documents.
The process is fairly simple; here are the documents you'll need to get the Número de Utente:
Passport or National ID Card
Portuguese Residence Permit
NIF Number
Social Security Card (may not be necessary if you don't work)
That's it. You'll soon have your Número de Utente and can access public healthcare in Portugal as a foreigner!
To learn more about the uses of a NIF Number, check out our article on Obtaining a NIF Number in Portugal. It's one of the most important documents you'll need to stay here, and you won't be able to do much without it.
When should I contact the SNS (National Healthcare Service)?
As we've mentioned in this article, the National Healthcare Service (SNS) is there to help you in all medical matters. As a resident, you have the option to contact the SNS whenever you deem it necessary. That being said, you should keep a few things in mind beforehand.
Before rushing to a hospital's emergency ward, unless it's something very grave, you should first call the SNS and follow their instructions. They have an option to use English as the language of communication, so you won't face language barriers in case of an emergency.
You can contact the SNS through their official website, phone number, or through their app (SNS 24) to schedule an appointment with your family doctor or access your prescriptions.
In case of emergencies or fatal accidents, please rush to your nearest hospital without waiting for SNS. The National Emergency Number is 112 for emergencies (medical/ambulance, fires, or police).
Should I go to a health center or a hospital in Portugal?
It depends on the situation; health centers and public hospitals in Portugal have different purposes. Let's dive into the differences between each to give you a clearer idea of how to be prepared.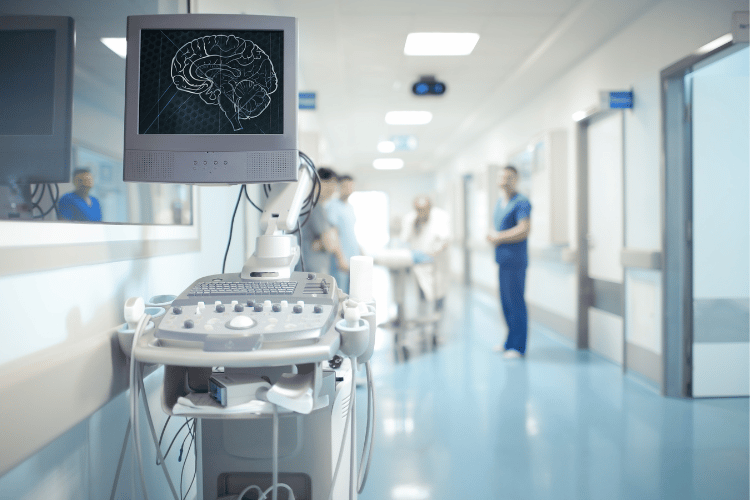 As discussed earlier, health centers have General Practitioners who are responsible for guiding you to a specialist doctor depending on your diagnosis. If you have general maternity care needs or a headache, your health center will most likely be able to cater to you.
On the other hand, a hospital is where you'd go for more complex and severe medical cases. They also have a much wider range of specialists and take care of serious emergencies. You'd typically need a doctor's referral to see a specialist at public hospitals in Portugal.
Essentially, a health center is where you'd go for minor things like general checkups, while a hospital is where you'd go for exams, technical reports, emergencies, and specialist doctors.
Are hospitals in Portugal expensive?
As mentioned before, since June 2022 public healthcare in Portugal is free for all citizens and legal residents, with the exception of unreferenced emergencies and those that do not result in hospitalization. Those emergencies would cost around €15, depending on the severity.
Private healthcare, like anywhere else in the world, is more expensive. However, it is still not as expensive as in other countries like the United States.
Here's a table showing the average costs for private hospitals in Portugal:
| Service | | Private Hospital Cost |
| --- | --- | --- |
| Emergency | | €100 |
| Special Appointment | | €40 |
| Examinations or Scans | | €30 to €400 |
| Overnight stay | | €300 per night |
Estimates are taken from the Hospital da Luz Lisboa website (as of July 2022).
Is it worth having health insurance in Portugal?
The answer is subjective to which region you reside in and whether or not you live in close proximity to good public hospitals in Portugal. Generally, it depends on where you're located. It's not uncommon for expats to seek private healthcare with insurance since there are shorter queues. However, it's also very common to avail of free public healthcare too.
Getting private health insurance is a good idea if you live in a region with understaffed public hospitals. Limited access to public healthcare can be overwhelming, especially if you have pre-existing conditions.
Health insurance is around €400 a year for a basic plan and up to €1,000 if you choose a more comprehensive one. If you're here with a Work Visa, be sure to double-check your contract because you might already have insurance.
Does Portugal have good hospitals?
Absolutely! We've only included a few statistics at the beginning of this article that reflect the quality of healthcare in Portugal. But, researches show that it's better than those of most countries our expats come from.
It's important to be transparent, so you should know that public healthcare, although of great quality, can be understaffed and overburdened. That's where private hospitals come in; you should have insurance just in case, but even if you don't, the cost will be much lower than you'd expect.
We recommend that you explore your options beforehand to be safe and prepared. After all, your health is your most valuable asset, and you can not take any risks, especially in a new country.
Living in Portugal means having access to healthcare
We don't mean just healthcare; we mean good quality and reliable healthcare. We're at the end of the article, which means that by now, you should know how to access public hospitals in Portugal as a foreigner, just like we promised.
To clear your doubts and talk to expats already living here, join our Facebook Group – All About Portugal For Expats. It's a community of over 7,200 individuals who have either relocated or are planning to relocate to Portugal soon. Ask as many questions as you'd like and help others fulfill their dreams!
If, at any point, you require professional assistance or expert opinions, get in touch with our team at Viv Europe and let us handle the rest. We're always here to help you out, whether with your Visa application or buying a property to live here. Contact us now!