Last Updated on February 3, 2023 by Laila Oliveira
Expats with children look for many things when moving to Portugal, like excellent schooling and an environment that helps them grow. If you are considering moving to Cascais, you will be delighted to discover that it is one of the few destinations where you can have it all. We know all about the luxury the city offers, but are there good international schools in Cascais?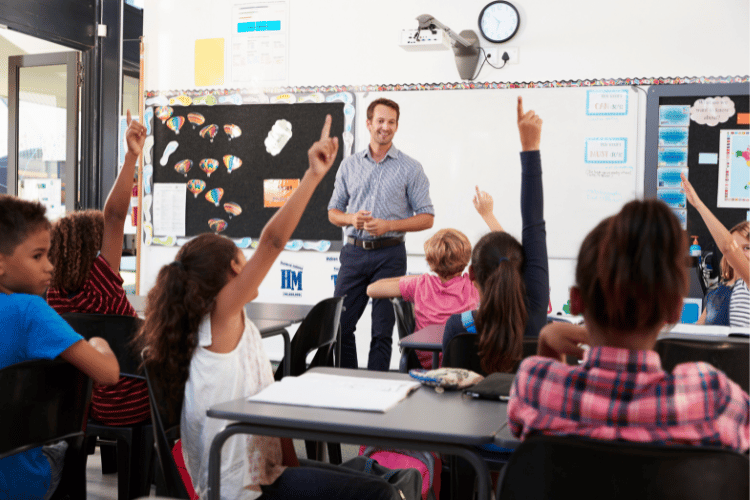 Right from the conveniences of everyday living to the best education you can find in the country. Nonetheless, with all the options Cascais has to offer regarding education, it is common for new families to get overwhelmed by the sheer number of choices.
That said, take a look at this comprehensive list of the top 8 international schools in Cascais where your children can get a world-class education. After all, it is through education that your children can secure a good job and lead a good life.
What are the best international schools in Cascais?
Again, Cascais has plenty of international schools for your children. There are plenty of options providing different international curricula from around the world. In fact, some schools even include the local Portuguese curriculum so that your children can also experience what the local Portuguese education system has to offer. 
Cascais, a city close to the capital, enjoys the infrastructural advantages of Lisbon. That extends to the education facilities nearby. So what are the top international schools in Cascais?
The schools mentioned above are just but a few of the top options that you will find in Cascais; by no means is this list exhaustive. The popular curriculums offered in these schools include British, French, German, and the International Baccalaureate. That said, let's have a detailed breakdown of each of these schools just to let you know what to expect from the international schools in Cascais.
International schools in Cascais, Portugal
Here are the top schools we'll discuss further:
Aprendizes
If you are interested in a school with a solid Portuguese cultural foundation, the Aprendizes might be a good option. This international school is bilingual and nonreligious, so the gates are open for children from all nationalities.
The mode of education in this school is student-centered, inspiring every individual learner to scale to their full potential. Also, because the school campus is as close to nature as possible, the pedagogical approach is majorly active learning. It includes a lot of emphasis on equipping the learners with skills to solve modern-day problems.
This school opened its doors for the first time in 2007 and has since been at the forefront of providing quality education to children in Cascais and beyond. The two main languages of instruction include Portuguese and English. Children from 3-18 years of age can join this school with annual fees ranging from €9,108 to €12,852 depending on the specific stage the child is in as far as their education is concerned.
Brave Generation Academy
The Brave Generation Academy is a relatively new school that began in 2021. However, it has already established itself as one of the best international institutions offering the sought–after British curriculum in Cascais. 
One of the outstanding factors about the Brave Generation Academy is its selective and specialized approach to education. The elective nature of the programs at the schools allows the students to select only the courses they want, allowing them to pursue their passions early enough.
The type of learning provided in this school is specialized to the learner's individual needs. This equips each one of them with the necessary skills to succeed in whatever field they choose to specialize in. Whether it is sports, music, start-ups, or even the professional world, students are encouraged and provided with the necessary knowledge and skills to become success stories.
Other than that, Brave Generation Academy also provides a plethora of extracurricular activities to promote learners' growth on every front. This school accepts children from ages 13-18. The main language of instruction is English.
International Christian School of Cascais
Established in 1980, the International Christian School of Cascais has a wealth of experience providing American curricula to international learners in Cascais and the neighboring environs. The school's education is based on a strong Christian foundation to create future leaders who will also be responsible community members. The International Christian School of Cascais provides a safe environment where learners are encouraged to pursue their unique abilities and talents to their full potential.
The various teaching models foster creative thinking, initiative, and problem-solving capacities in all learners. The ICSC education provides an American curriculum to learners in grades PreK-12, typically from ages 3-19.
The balance between spiritual readiness and academic excellence is achieved through the various faith-based comprehensive programs. These programs are taught by some of the best teachers who believe in the school's mission. The Christian educators in this school strive to provide a family-like environment for every learner. The primary language of instruction in the ICSC is English.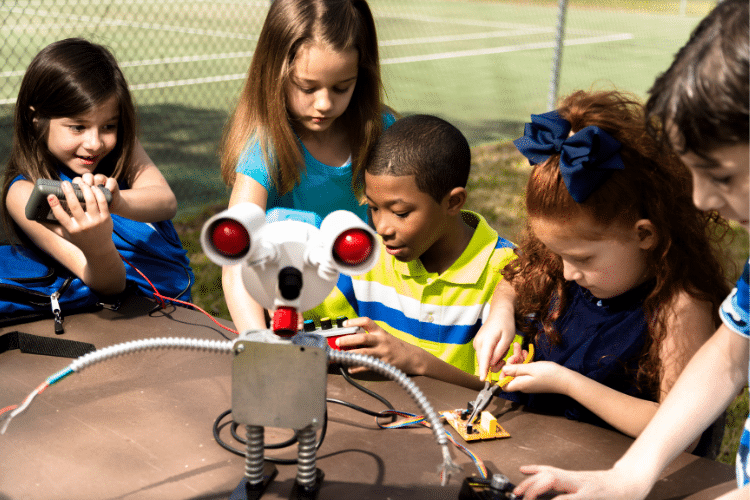 PaRK International School Cascais
PaRK International School is one of the most decorated international schools not only in Portugal but with a presence in Latin America, Europe, Africa, and Asia-Pacific. This is essentially the largest international school in Portugal, offering a British curriculum.
Besides that, PaRK International School Cascais also boasts the only international institution in Portugal offering the Cambridge Curriculum for secondary school learners and the prestigious IB Diploma Program for Grades 12 and 13.
Essentially, the mode of learning in this international school in Cascais is centered on providing the learners with the capacity to be skillfully independent in the current fast-paced life. One of the missions of this school is to guide the learners on a journey of being competent, successful, and happy even in their adult lives.
The learning method is also focused on the technology and innovation side. The PaRK International School Cascais accepts learners as young as one year, and the primary language of instruction is English.
IPS Cascais
The International Preparatory School, IPS Cascais, might be a good option if you are looking for a school close to Lisbon. With over three decades of providing quality education in Cascais and beyond, this school has certainly made its mark as one of the best international institutions in Portugal. 
Although this school started from humble beginnings, it has since grown into a fully-fledged international institution with over 350 children from over 40 different nationalities worldwide. IPS believes that children learn best in a comfortable and confident environment. Thus, the school strives to provide and maintain an ideal learning space.
The teaching model of this school provides students with a global perspective on learning and encourages the learners to pursue their innovative spirit.
IPS offers English National Curriculum for every learner from the foundational stages to year 11. From years 12 to 13, they are then introduced to the International Baccalaureate with an annual tuition fee that can range from €9,200 to €13,400.
With Viv Europe your plans for Portugal
will finally come to a reality
When does the school year start in Portugal?
The school calendar in Portugal is different depending on the specific region. The same is also true when it comes to international schools. In fact, these schools often have their own calendars that they follow. Nonetheless, for most international schools in Cascais, the school year begins in September all the way to mid-June. The school academic year in Portugal is divided into three terms:
1st term: September to December
2nd term; January till late Marc
3rd term: April till mid-June
However, several holidays in between the academic year allow the learners to rest and spend time with their families away from school. Four main breaks happen in between the academic year.
Christmas break in December
Carnival break between late February and early March
Easter break in April
Summer break, between June and September
Right after the academic year comes the most awaited summer break. During this time, parents and children engage in plenty of activities, for instance, going to the beaches or any amusement park nearby.
In addition to the holidays above, other local or regional breaks may occur between the school calendar, depending on the specific region. It is also quite common for international schools in Cascais to break shortly in between the academic year.
Why choose these schools over the Portuguese public system?
Let's begin by acknowledging that the Portuguese public school system provides proper, competitive education in Europe. When it comes to picking between the international and public Portuguese school systems, it is always a good idea for expats to prioritize the former as opposed to the latter. 
The biggest challenge with the public school system in Portugal is the language barrier. It is quite difficult for children transitioning from an English-speaking country to settle and get comfortable in public schools where the primary language of instruction is Portuguese. However, this does not mean that it is impossible to do so. Parents who can afford to pay for extra Portuguese courses might enable their children to catch up faster.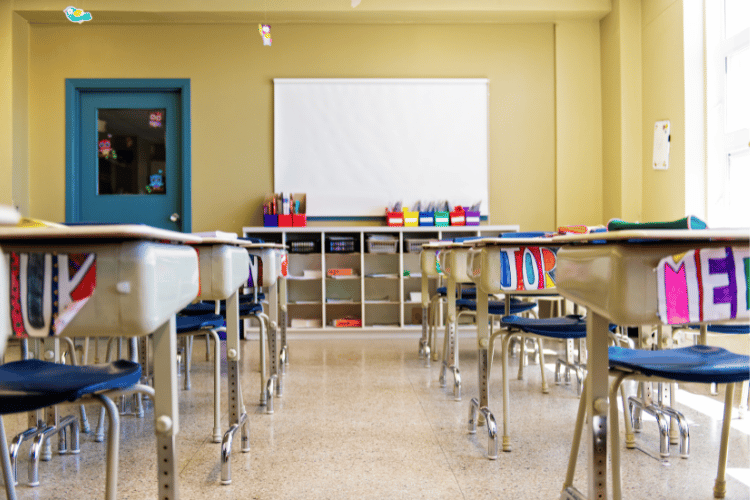 Another reason why international schools are better than their public counterparts is because of the available resource. Let's face it, public institutions worldwide are often not funded enough. Therefore, it becomes quite challenging to maintain a certain standard in such schools. 
On the other hand, international schools are well equipped with state-of-the-art equipment and technology for the best learning experiences. Finally, international schools provide more extracurricular activities compared to public schools. This puts your children in better positions to discover and explore their talents and interests.
What about pursuing higher education in Cascais?
Although Cascais has a lot of options as far as international schools are concerned, it is unfortunate to mention that there are few institutions of higher learning in this city. While that is true, Cascais offers two great options for anyone looking to pursue higher education in this beautiful city. 
The Alcoitão Superior School of Health and Rehabilitation is one good option for anyone considering joining the healthcare world. And the Estoril Higher Institute for Tourism and Hotel Studies is an excellent choice for tourism and hospitality education.
That said, it is also important to mention that Cascais is situated about 30 minutes from Lisbon, where there are endless opportunities for anyone interested in joining the university. Here are some of the popular options you can explore in Lisbon
The beauty of joining a university in Portugal is that tuition fees are lower than in other European countries. On average, the tuition fees in most institutions of higher learning in Portugal range from €2,000 to €10,000 per year. And that is not all; you will also be delighted to find out that Portugal also has scholarships for international students according to merit, some covering the entire tuition cost.
Also, the quality of education is also quite good, which is why 50,000 international students make their way to Portugal annually in search of higher education.
Do you need help bringing your family to Cascais?
There is no doubt that international schools are the best options for expats when moving and settling to Cascais. Now that you know all the options available, it will be easier for you to choose once you successfully make your way to Portugal.
However, if you are stuck and need help figuring out where to start concerning moving to Portugal, fret not! Our experts at Viv Europe will be more than happy to hold your hand and point you in the right direction. 
Be sure to join our Facebook Group – All About Portugal For Expats, and ask questions. The active community will be happy to answer whatever questions you have in mind.