Living in Portugal means you get to enjoy the country's amazing cities, weather, and quality of life. But all of us, expats in Portugal, would also benefit a lot from knowing Portuguese culture in depth. And there's nothing better for that than celebrating Portugal's day annually on June 10th.
This article will explain everything you need to know about Portugal Day, from what it is to how you can celebrate it!
What is Portugal Day and how did it come about?
Portugal Day is a holiday that commemorates Portuguese culture on the date of the death of national literary figure Luís de Camões, who died on this day in 1580. Camões is widely regarded as Portugal's greatest writer, and his work helped to spread the Portuguese language and culture around the world.
The holiday also celebrates Portugal's independence from Spain and pays tribute to Portuguese communities abroad.
Why Celebrating Portugal, Camões, and the Portuguese Communities?
In a world that is increasingly globalized, it is more important than ever to celebrate our cultural heritage. By celebrating Portugal Day, we are not only celebrating Portugal's rich history and culture but also promoting understanding and tolerance between different cultures.
The Portuguese population is spread around the world. Portuguese immigrants live in many other European countries and in the Americas, and are proud to maintain their nationality and traditions alive.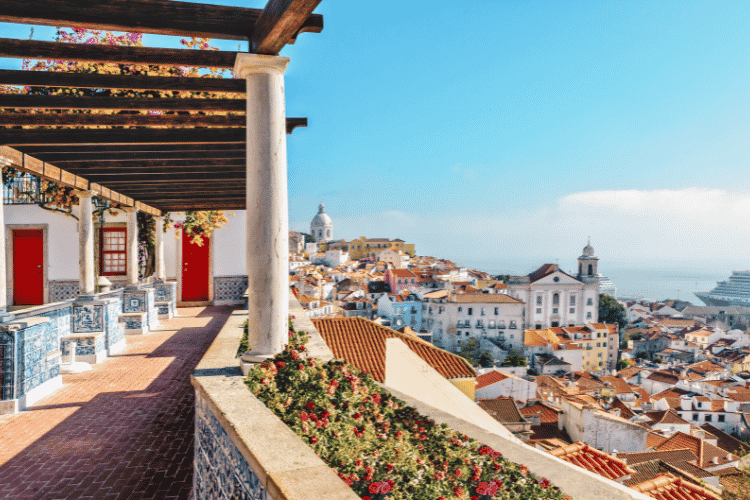 Now that more and more people are moving to Portugal from around the world, it also becomes important that the new residents of this amazing country discover and appreciate the local culture.
Portugal has a very rich culture, literature, art, cuisine, music, and so on. Even though we are not Portuguese, we chose this country for a reason. We fell in love with Portugal. So why not take this national holiday to value Portugal?
How to celebrate Portugal Day?
1. Visit the historical monuments of the Portuguese city where you live
Portugal is full of amazing historical monuments, from castles to palaces, monasteries, and churches. Many of these are UNESCO World Heritage Sites. On Portugal Day, take some time to visit the historical sites in the Portuguese city where you live.
Some recommended places to visit and learn more about Portugal's history are:
And of course, all over the country, you can find amazing museums that explain each region's culture. Definitely worth a visit so you can keep more acquainted with the history of the streets you walk by every day.
2. Read Camões (or at least about him)
Luís de Camões is one of Portugal's most famous poets, and his work is considered to be some of the greatest in the Portuguese language. On Portugal Day, take some time to read Camões or at least learn more about him.
You can find a lot of information about Camões online, but we also recommend picking up a copy of his most famous work, The Lusiads.
If you're not a fan of poetry, don't worry! Camões was also a soldier and an adventurer, and his life is just as interesting as his poetry.
3. Cook and eat a typical Portuguese dish
Portuguese food is delicious and quite varied. On Portugal Day, take the opportunity to learn how to cook a typical Portuguese dish or two! And if you really want to get it right, why not ask a Portuguese friend to cook with you?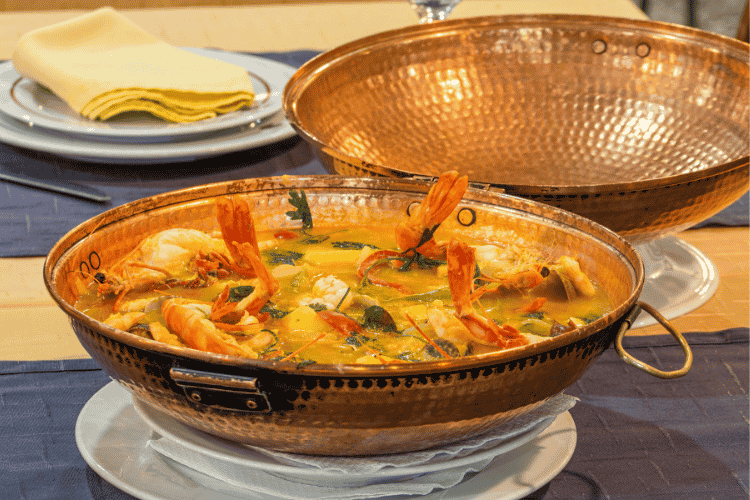 Some of our favorite recipes are:
Bacalhau à Gomes de Sá (codfish with potatoes and eggs)
Cozido à portuguesa (traditional Portuguese stew)
Francesinha (famous meats sandwich and special sauce from Porto)
Cataplana (traditional Algarve seafood)
Caldo verde (kale soup)
Arroz de pato (duck rice)
We are sure you can find a list of countless delicious recipes to try out, and please, do not limit yourself to just one. The Portuguese food is one of the best in the world, and since you're living here, why not eat like a local?
You may also like to read: 15 curious things about Portugal you probably didn't know
4. Enjoy Portugal's nature
Portugal is a beautiful country with a lot to offer in terms of nature. From the coastal beaches to the inland mountains, there is something for everyone.
On Portugal Day, take some time to enjoy Portugal's nature. Go for a hike in the mountains, take a walk on the beach, or just spend some time in your own backyard.
Portugal is a beautiful country, so make sure to get out and enjoy it!
Read also: Quality of life in Portugal: see what it's like to live in peace
5. Listen to good Portuguese music
Portuguese music is varied and interesting, from the traditional fado to contemporary pop. Portugal has produced many great musicians over the years who have achieved international fame.
On Portugal Day, take some time to listen to some good Portuguese music. You can find a lot of great Portuguese music on Spotify or YouTube.
Some recommended artists are:
Amália Rodrigues
Miguel Araújo
Rui Veloso
Ana Moura
Carminho
But you can also have fun listening to this free playlist on YouTube:
Portugal has a lot of great music to offer, so take the opportunity to explore and find your new favorite artist!
6. Watch a classic Portuguese movie
Portugal has a long and rich history in cinema. From the early days of silent films to the present day, Portuguese filmmakers have been telling stories and creating art that is internationally respected.
On Portugal Day, take some time to watch a classic Portuguese movie. You can find many great Portuguese movies on Netflix or Amazon Prime.
Some recommended films are:
Even if you are still planning your relocation to Portugal, watching Portuguese films is a great way to not only get acquainted with the culture, but also the Portuguese language.
Celebrating Portugal Day may help you feel closer to Portugal
Valuing Portuguese culture is up to all residents, not just those of us who are lucky enough to be born here.
Portugal Day is the perfect opportunity to learn more about the culture and history of this amazing country. We hope you take the time to celebrate Portugal Day like a local!
Would you like to live in Portugal?
After reading about Portugal Day, we're sure you may have got inspired to live here. The country truly offers amazing benefits to its residents, and any expat feels lucky to be able to share it.
If you are planning on moving to Portugal, you should definitely consider joining our Facebook group All About Portugal For Expats, where you can meet many others with the same dream.
Also, if you need any help with relocating, applying for a visa, or finding your new home in Portugal, you can count on Viv Europe to assist you. Our professional team is eager to welcome you to Portugal.