Curious about the quality of life in Portugal? The Southern European country has been attracting many people from all over the world to live in its beautiful lands.
Safety, health, and tranquility. Discover in this article the factors that make Portugal such a good country to live in.
Is there quality of life in Portugal?
How good is it to live in Portugal? The concept of quality of life involves much more than nice food and fresh air.
It has to do with basic and supplementary living conditions. From physical and mental well-being to health, education, and the environment itself.
So, yes, Portugal has a high quality of life, as you can see in this EU tool, with a tendency to improve. Any resident can agree with that. People like living in Portugal. That's why more and more people are visiting the country, and why some decide to stay forever.
Life expectancy
According to 2019 World Data Bank indicators, life expectancy in Portugal was 81 years, slightly above the European average.
The countries with the highest life expectancy at birth are Spain, Italy, and Sweden, at 83 years of age. On the other end, Bulgaria, Latvia, and Romania are the ones with the lowest life expectancy, at 75 years of age.
Safety
Fortunately, Portugal is one of the safest countries in the world. In 2021, it was ranked as the 4th safest country in the world by the Global Peace Index. In several other years, Portugal was in 3rd place.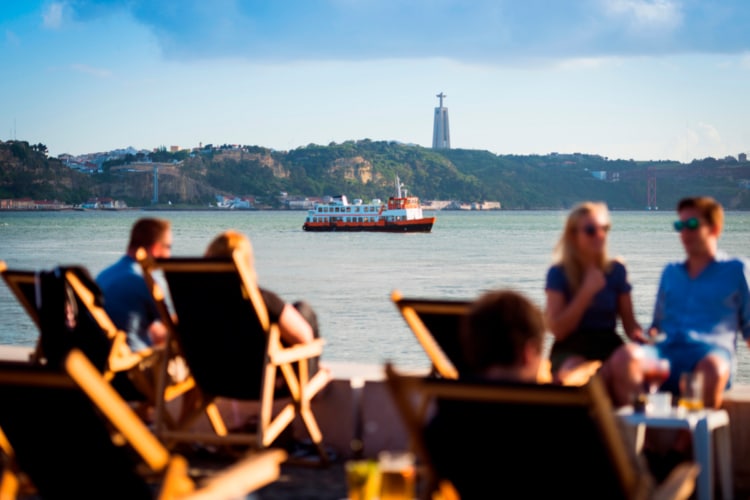 The country is also one of the three with the lowest cases of violence in the European Union, according to a crime report by the EU Agency for Fundamental Rights.
Environment
No matter where you are in Portugal, there is always a natural park close by. The country is a fantastic destination for nature lovers, and it surprises with the variety of flora.
Even in urban centers, it doesn't take much to be close to green areas and beautiful jacaranda trees.
Public health
All residents in Portugal have access to quality and low-cost public health systems, subsidized by the State.
Although it does not guarantee luxury or quick care in all hospitals or health centers, healthcare in Portugal is reliable. Children, the elderly, unemployed, pregnant women and are some people who have the consultations free of charge.
However, if you're looking for a more exclusive and urgent health service, there is also a wide range of private clinics and hospitals in the country.
Public education
Likewise, the Portuguese public education system is also recognized for its quality. Not only is it free, but it also accepts all children and teenagers in Portugal, regardless of nationality or legal status.
Attention must be paid, however, to the language in which the classes are taught. It is in Portuguese, with only occasional subjects in English and optional French or Spanish.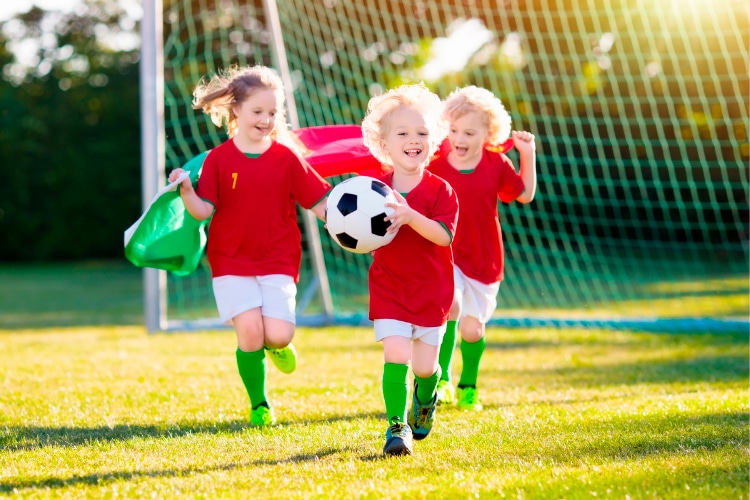 That way, for your children to attend public schools in Portugal, they must learn to speak Portuguese.
But expatriate families coming to Portugal will be pleased to know that there are several good international schools in Portugal, as we've pointed out in another article.
Labor market
The labor market in Portugal is known for being quite competitive, and salaries aren't as high as in neighboring European countries – a monthly minimum of €665. Many young workers emigrated from the country in search of better opportunities after the 2008 crisis. However, the situation has been slowly shifting since 2016.
In this sense, the local government has launched initiatives to attract digital nomads and entrepreneurs to invest in Portugal. Many Portuguese who migrated are taking incentives to return to their home country and choosing the quality of life.
If you're planning to look for a job in Portugal, you should consider working in the areas of IT, Digital Marketing, Tourism, Healthcare, Agriculture, Construction.
Cost of living in Portugal
Life in Portugal can be cheap, but it can also be expensive. It all depends on your spending habits and also on your perspective. Most expatriates in the country consider the cost of living in Portugal to be very low. A couple without children could live well in Portugal, spending only €1,500 per month (considering all basic expenses).
This is one of the factors that make the quality of life in Portugal so high. Once people residing in the country feel at ease and debt-free, life feels better.
However, it is undeniable that the cost of living rises where there are foreigners in Portugal. As they generally have higher incomes than the Portuguese, the market around them adapts to their purchasing power. According to the official data, the average pay in the country in 2019 was €1,005.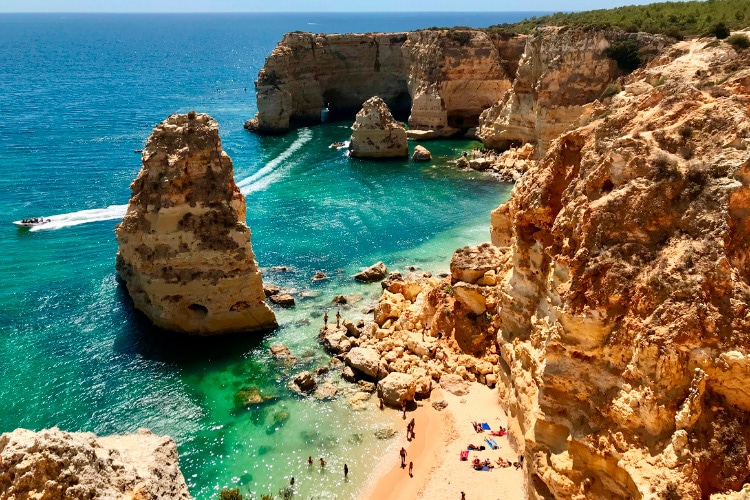 Lisbon, Cascais, and the Algarve, for example, are areas much loved by expats. This also makes them the most expensive in the country.
Here comes the tip: If you're looking for living in Portugal with not much money, try to live where most locals reside. Castelo Branco, Évora and Caldas da Rainha are some of the cheapest cities to live in Portugal. One thing in common? Its residents are overwhelmingly Portuguese nationals.
Population and culture
The Portuguese population has been around 10 million for over 20 years. Between crises and recoveries, in 2020 there were 10,297.1 residents in Portugal according to data from the National Institute of Statistics (INE).
However, as the quality of life in Portugal is undeniable, the country's population has started to grow again along with the economy. As the Portuguese way of life recommends, quality time with the family is important for our well-being. The country's culture involves taking care of loved ones, hanging out with friends, and simply being one of the friendliest peoples on the continent.
To the Portuguese abroad, benefits for returning. For foreigners from Portuguese-speaking countries, incentives for relocating. To anyone who wants to enter, the door is open, and the people are welcoming.
The cities with the highest quality of life in Portugal
Of course, the entire country offers good quality of life, but some cities stand out. According to a 2021 Consumer Defense survey, these are the cities with the highest quality of life in Portugal:
1. Viseu
A historic city in central Portugal with around 100,000 inhabitants, Viseu surprises visitors and pleases locals. It is one of the cheapest places to live and also with the highest quality of life in Portugal. The city has clean streets, a good cultural agenda and is surrounded by mountains and rivers.
Furthermore, Viseu is located just 120 km from Porto, one of the two metropolises of Portugal.
2. Leiria
Leiria is a city with a high quality of life located near the coast of central Portugal. It has a population of around 128,000 inhabitants, 5,5% of which are foreigners with a residence permit. The city of Leiria is both historic and modern. It is 130 km from Lisbon but has an independent economy and identity. In other words, a good place to visit and live.
3. Braga
One of the oldest cities in the country, Braga is also one of the places with the highest quality of life in Portugal.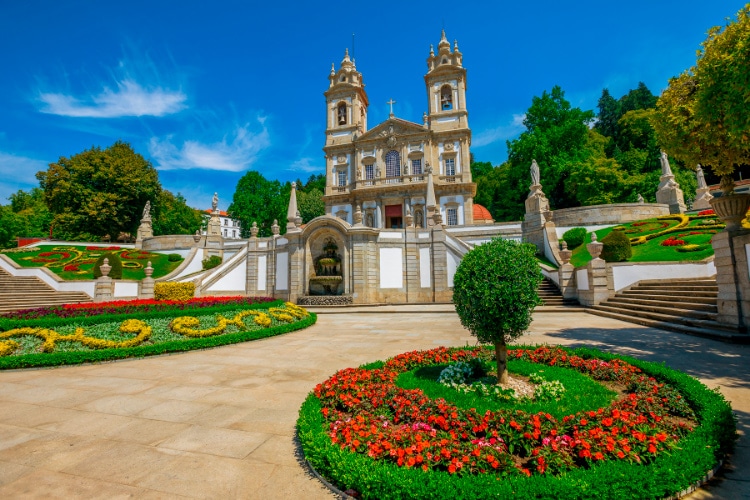 It is the capital of the Minho region, in the extreme north, and also the 3rd biggest city in the Portuguese territory. Tradition and religion accompany the locals in Braga, but it is also a city of pride in education and business.
4. Viana do Castelo
Even further north of Portugal, almost in Spain, is the city of Viana do Castelo. The city of around 85,000 inhabitants is rich in culture and stunning sceneries. At only 84 km away from the city of Porto, it is a great place to live in peace and harmony. The lifestyle is calm, but still lively enough to keep the locals happy. Definitely one of the cities with the highest quality of life in Portugal.
5. Coimbra
Perhaps one of the most important cities in Portugal, Coimbra also has a high quality of life. The city is home to one of the oldest and best universities in Portugal, dating back to the 11th century.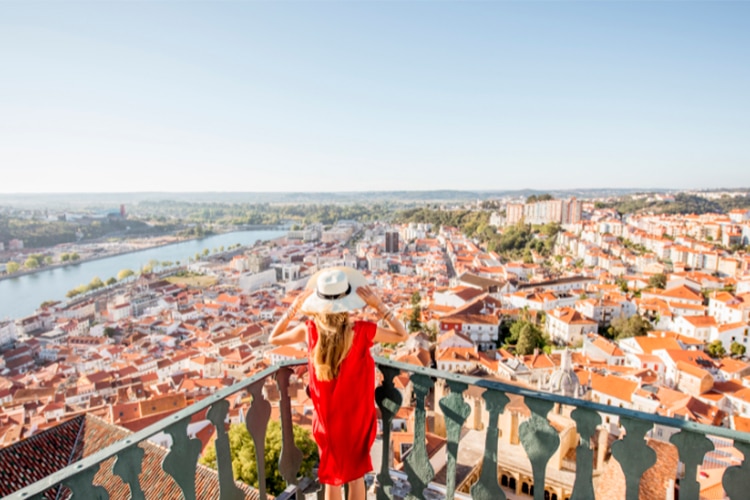 People say that Coimbra, in central Portugal, is the cradle of the Portuguese language, so culture here matters a lot. Life in the city is marked by tranquility, beautiful landscapes, and good outdoor spaces.
Ready to live in Portugal?
Have you decided yet which of the cities with high quality of life in Portugal you want to move into? The whole country is truly charming, from cityscapes to natural beauties to the food and culture. Therefore, living in Portugal is not something people regret on. In my case, I don't regret at all.
Join our Facebook group All About Portugal For Expats and share real-life experiences online with our international community.
If you need any help relocating to Portugal, you can count on Viv Europe to help you. Our advisors are experienced and know well the Portuguese laws and bureaucracy.
Contact us and let us help to make your Portugal project a reality.