Last Updated on June 22, 2023 by Maryam Siddiqui
Portugal's low cost of living attracts thousands of tourists and expats every year. Whether eating, residing, or exploring, the country has some of the most economical prices compared to most European regions. But exactly how easy is it to commute around cities? Will public transport in Portugal break your bank? 
Not at all.
In addition to being quite affordable, it's reliable, efficient, and well-connected to many regions. So, rest assured; your trips can be planned out nicely, no matter where you're headed. Let's tell you all the different public transport options along with some tips we've gathered throughout the years. 
Is public transport in Portugal good?
Even though Portugal is a small country, it's a tourist hub nonetheless. Hence, a lot of focus has been set on improving the infrastructure and facilities throughout the years.
You might have heard that buses are the most common way to get around, and that's true. But there are other options too, like the metros, trains, trams, or transport apps. Are they all equally good? Keep reading to find out!
Buses in Portugal
People love the buses in Portugal! It's primarily because they're comfortable enough to spend an hour on board and save you a lot of money. Most cities have inter-connected bus networks that operate independently with local bus schedules for each area.
Finding the correct bus company website can be a hassle, especially if you're new here. To make it easier for you, we've made a list of companies responsible for each area:
Bus tickets can usually be purchased at bus stations or online. If you're a new expat, the Monthly Pack is beneficial to make yourself feel at home by exploring different places.
Now that you know how to identify the correct bus near you, take a look at the tariffs for each:
Estimates are from Numbeo (as of June 2023).
It's important to know that while buses are convenient and efficient, they have limited routes. They're more popular for daily work commutes, while other options exist for cross-regional trips.
✅ Pro-tip: Since it might be crowded, saying Com licença (excuse me) and Obrigado (thank you) will be considered polite and friendly.
Metro in Portugal
The metro system is another secure and swift option. However, as of yet, Lisbon and Porto are the only Portuguese cities with a metro system in place. As soon as your flight lands in Lisbon, you'll find the Aeroporto station as you walk out of the airport.
Lisbon is a very happening city with lots of hustle and bustle throughout the day. This is why metros are most preferred since they have as little as 3 minutes of waiting during peak hours. The Lisbon Metro operates from 6:30 am to 1:00 am every day, so you can imagine if the city ever sleeps. 
Here's an example: If you exit the airport around 7:00 am, you can get to the city center before 7:30 am. That's around less than 30 minutes!
The Porto Metro website also has detailed maps, timelines, and tourist routes to help plan out your journey.
Take a look at how affordable both metro systems are:
| City | Fare (single trip) | Monthly Pack Fare |
| --- | --- | --- |
| Lisbon | €1.65 | €40 |
| Porto | €1.25 | €30 |
Trains in Portugal
Trains are another option for public transport in Portugal. The system is managed by a singular national company named Comboios de Portugal and is very organized. The train network is expanded over regional, inter-regional, and suburban areas to maximize convenience all over the country.
The Comboios de Portugal website is highly efficient when it comes to booking tickets online. You can book any train anywhere, and they're usually very punctual.
If you were to go from Lisbon to Porto, the ticket would be €31.90 with no charges for luggage. From Lisbon to Cascais, which is a stunning holiday destination, the train would cost you only €25.75. 
✅ Pro-tip: Booking a train ticket five to eight days in advance can get you 50-65% discounts on your tickets!
Trams in Portugal
If you're wondering what the difference is between trains and trams, let us explain. Yellow trams are mostly vintage streetcars with much lower passenger capacities. Colored bright yellow, like the Portuguese sun, they're often considered a tourist attraction and useful for short trips.
Trams are shorter, lightweight, and have fewer carriages. They're not very used, but only a few people use them to get by Lisbon and Porto. 
Back in the day, animals powered trams, and now they run on either electricity or diesel. So you could assume that there's a certain history attached to it that attracts tourists.
Which Portuguese cities have the best transport system?
Despite being a tourist or a new expat, this is a crucial question. After all, you're moving to a new country and want the freedom to travel places. While public transport in Portugal is easily accessible in all regions, the systems are excellent in some major cities!
Public transport in Lisbon
Lisbon is one of the best cities to live in. The facilities are exceptional since it's the country's capital and a vast business hub that supports the economy. There are buses, trains, subways, and yellow trams in the city center, and all of them work great.
The city has an integrated ticketing system. This means that a single ticket can be used across multiple modes of transport. Allowing passengers to seamlessly transfer between buses, trams, and the metro using a single ticket, providing convenience and cost-effectiveness.
Additionally, the Viva Viagem and 7 Colinas Cards can make commuting even simpler! They are rechargeable cards that cost €0.50 and can be reloaded according to how much you wish to travel. It's an asset when traveling by public transport in Lisbon.
Since the entire metropolitan area is linked to the public transport system, owning a car is rarely needed. This works out great because the city is small and has narrow streets, so there's scarce parking space anyway. 
However, having a car might be a good option if you live in Cascais, which is 40 minutes from Lisbon. It's not a necessity since there are public transport options in Cascais as well. But you might consider it if you want to explore the captivating Portuguese Riveria on your own.
With Viv Europe your plans for Portugal
will finally come to a reality
Public transport in Porto
Porto is similar to Lisbon in some regards. It feels like a small city, and you don't require a car to get by in Porto. The public transport system is also connected to other big cities such as Guimarães, Braga, and Bragança. 
Just like the Viva Viagem Card in Lisbon, Porto has the Andante and Porto Card. They offer extremely affordable rates and can help you save a lot of money through discounts! The Andante Card holds the capacity to load up to 31 occasional tickets, so you can plan things accordingly.
Also, the metro stations between Lisbon and Porto are connected, which means you'll find a fast train of outstanding quality. Porto is another city where modes of transport like buses, subways, and trams work perfectly.
Where does public transport in Portugal fall short?
Public transport in Portugal is far from perfect. In some regions, public transport isn't the best and could improve significantly. Thanks to tourists and expats like you, better amendments have been made to the system over the years. 
Public transport in the Algarve
The Algarve is the famous sunny southern side of Portugal, especially in the summer! With more than a hundred stunning beaches, the Algarve is a go-to for many tourists and expats alike.
However, many people either walk on foot or rent a car to get around. The region lacks good quality public transport and is much more scarce than in Lisbon and Porto. There are only buses and trains, no subways, and the quality is inferior to that in other cities.
Since public transport in the Algarve can't be relied upon, tourists have to rent a car to explore different towns. Although, Eva Transport offers routes from Faro to some popular cities in the Algarve. 
For example, Faro to Albufeira would be €4.90, and Faro to Olhão would be €3.40.
Train stations by the Comboios de Portugal are often a few kilometers away from the city center. The limited options are a problem if you want to go from one city to another.
Speaking of summer, do you know the best things to do in Portugal this year? Explore all the fun activities you can do in Portugal this summer! 
Public transport on the Silver Coast
The Silver Coast is a scenic region between Lisbon and Porto, roughly an hour north of the former. It's home to the ever-stunning Aveiro, Coimbra, and Leiria Districts. Some cities are small, but the crowds visiting these tourist hubs are considerable.
Bigger cities like Coimbra and Caldas da Rainha have good connections between buses and trains, but those are some exceptions. 
The region of the Silver Coast slightly lacks public transport like subways, for example, which could add to its self-sufficiency. Additionally, the rural areas aren't very well connected to the urban centers either.
Is public transport in Portugal accessible for the differently-abled?
To an extent, yes.
Thirty-one out of the fifty-two metro stations in Lisbon have elevators for those who cannot use stairs and escalators. These stations provide full accessibility and assistance to differently-abled people.
Public transport vehicles also have reserved seats and wheelchair spaces, and specially adapted toilets at airports.
All modes of transport are still not fully accessible, but advancements are being made gradually.
For example, the height of yellow trams and buses is as low as the roads, making them easier to climb. You can also ask for special assistance from the Comboios de Portugal.
Other options for getting around Portugal besides public transport
There's a possibility that you'd much instead prefer other modes of transport, and that's completely okay. Let's guide you in that regard too.
Transport apps and taxis in Portugal
Getting a taxi is very easy since many companies provide services, usually charging according to the meter. It's better to ask for charges upfront to avoid miscommunications, as rates are 20% higher after 9:00 pm. IzzyMove and myTaxi are two of the many options you have.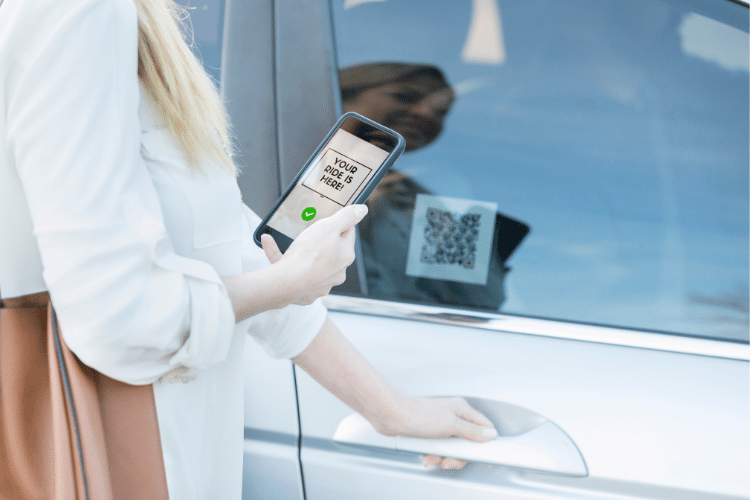 Another alternative is using Uber or Cabify as a ride-hailing service to get places quicker than public transport. These applications are mostly available in major cities and only have an average waiting time of thirty minutes. 
✅ Pro-tip: Ridesharing can be as cheap as commuting via bus in Portugal, so take your friends along!
Buying a car in Portugal
A significant number of people go down this route, and they have their reasons to do so. Frequent travelers and families can benefit a great deal, especially if they're living in the Algarve or the Silver Coast.
For a city like Lisbon, buying a car wouldn't be such a good decision with regard to the lack of space. There's also an added responsibility for warranties, insurance, and inspections, so keep that in mind.
You might want to take a look at our article on How To Import A Car To Portugal to learn whether you could bring your old car along. 
Is it worth relying only on public transport in Portugal?
It's a personal decision and mostly subjective to where you're living. Many Lisboetas (nickname for people living in Lisbon) rely entirely on public transport in Portugal.
However, if you're an expat retiree in the Algarve, having a car might be a good option if you drive. You can get in touch with current residents from various regions via our Facebook Group – All About Portugal For Expats. 
At the end of the day, your needs can be particular to your kind of lifestyle. Families may benefit from a car, but you may not need it if you're living in a small town. If you have questions at any point in your relocation process, feel free to book a consultation and get professional assistance. We'd love to help you out!