Last Updated on April 14, 2023 by Laila Oliveira
It isn't easy to make a choice between two cities as beautiful as Portugal and Costa Rica. They both have much more to offer, including iconic streets and an exciting lifestyle. Despite their similarities, these two places have their own set of strengths and weaknesses. It leaves you to wonder, is it better to spend your retirement in Portugal or Costa Rica?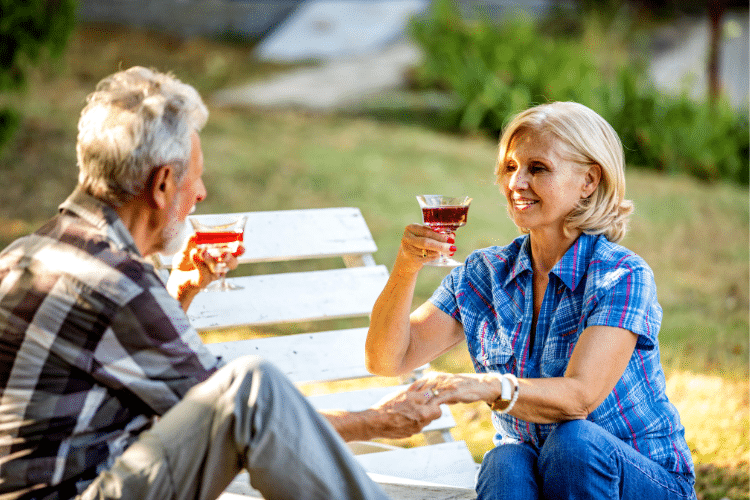 Before picking a choice, there are a lot of factors you need to consider. To begin with, what are some of the things to look out for when moving to a new place? Good climate? Less stressful lifestyle? Perhaps the education system? The list is long.
To help you make up your mind easily, we have compiled key factors that will help you pick your destination regarding retirement in Portugal or Costa Rica. In this article, we have highlighted ways in which the two countries match up and differ. Keep reading to learn more!
Retirement in Portugal or Costa Rica? Why expats choose them
Choosing a place to move to after retirement is a serious life choice for most expats because most of them want to live the rest of their life in tranquility. Expats are looking for places that offer good, high-quality living, and both Portugal and Costa Rica will give you exactly that.
These two destinations offer the best options compared to other places in the world in terms of cost of living, climatic conditions, transportation, school systems, Visas, permits, and more. It is no surprise that a huge percentage of expats move to Portugal and Costa Rica yearly.
Similarities between the countries
The two destinations are the most sought-after because not only do they offer amazing weather all year round, but they also provide a dream-like lifestyle that you won't find anywhere else.
The quality of living is generally good for people planning to raise start and raise a family in these two places. Other than retirement, you could also choose to move to either of these countries for different reasons; work and study are the other options.
A warm and welcoming community is one of the contributing factors for the two countries being the top picks for expats. Making new friends greatly enhances your living experience.
As an expat, you will be able to swiftly settle in and learn about the culture and local delicacies. Portugal has proven to be a better place for retirement as many expats move here yearly.
The local population is kind and welcoming, not to mention also quite tolerant of people from all ethnicities and backgrounds. Their old-fashioned way of life and attachment to their culture is one of the things that make Portugal such a unique place to live.
Similarly, Costa Rica is another country that is accustomed to its cultural roots. The country can best be described as a mix of global community because of the many people who come to visit or reside permanently in this region.
Apart from the fantastic climate and beautiful beach views, the country also offers a friendly, safe, and peaceful environment for you to live in. Don't be surprised if your neighbors show up at your doorstep with a freshly baked pie to welcome you to the neighborhood.
Portugal vs Costa Rica for expats
Living in the two countries can never be the same. Each country offers unique experiences because each has its own advantages and disadvantages. Before moving to either Portugal or Costa Rica, it is prudent to carefully research both places and choose accordingly.
You may be dragging to make a decision between the two because you are not sure which one to go for. Let's dig in on how life is when living in both countries and how they are likely to affect your decision.
About living retired in Portugal
Portugal has made a mark as one of the best places for expats to live out their golden years. Living in Portugal can best be described as relaxing because of the warm sunny days, friendly community, attractive beaches, and a lot more.
Most expats flood Portugal because of the affordable cost of living, good healthcare facilities, and high-quality schooling systems. It is also considered a good place to spend your days because of the history that is ached the ancient iconic architecture, creative art, and music.
It is hard to miss something to excite you in Portugal. There are several pastime activities that you can indulge including surfing, fishing, diving, swimming, and more.
Not forgetting about their delicious food, you must know that the Portuguese are unmatched when it comes to food. Seafood and meat dishes are a favorite among the residents.
Their food is healthy, and it is prepared from fresh and simple ingredients that are grown locally. Portugal is an ideal destination for retirees looking for a little bit of everything. Whether it is exciting living or a simple and quiet lifestyle, Portugal can offer both.
About living retired in Costa Rica
Located in Central America, Costa Rica is one of the most popular retirement destinations in that region. Costa Rica might be a great destination if you enjoy warm weather and a tropical climate.
This destination tucked in between Nicaragua and Panama is loved by tourists and expatriates alike. In fact, data from the US Department of State shows that over 70,000 American citizens have immigrated to this destination for retirement.
There is no doubt that Costa Rica is popular among expats, but it's all for the right reasons though.
This particular country has the highest standard of living among all South American Nations. The country's economy is perfect for middle-class living; you will have all the necessary amenities.
Also, if you fancy some extravagance, then Costa Rica won't disappoint; there are plenty of fine dining spots and beautiful galleries, among other places to explore.
The cost of living is also significantly cheaper compared to most countries in Europe and also North America. If you are looking for a slow-paced, welcoming, and affordable destination, then Costa Rica might just be the destination for you!
Differences between the countries
While there are plenty of things that these nations share, there are a lot of differences that set these two destinations apart. For that reason, if you are considering moving to either of these two destinations, you should be aware of both similarities and differences.
That said, let's take a look at some of the differences between these two countries with respect to some of the key metrics of everyday living in the country.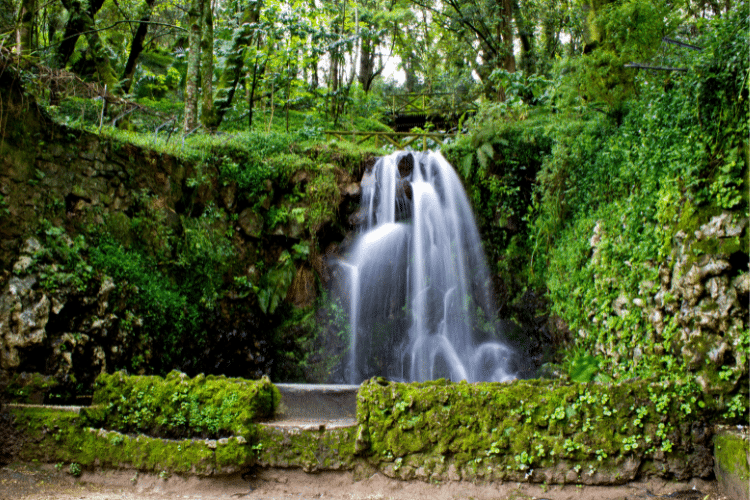 Is the cost of living cheaper in Portugal or Costa Rica?
Let's face it, one of the major draws to any country for retirement is often a combination of the cost of living and the overall quality of life. What makes Portugal and Costa Rica a big draw for expats is that they have managed to strike the right balance of keeping the cost of living relatively low while maintaining a fairly good quality of life.
Although these two destinations promise a relatively affordable cost of living, which of them is cheaper than the other? According to data from Numbeo, Portugal is cheaper than Costa Rica on many fronts.
To put this into perspective, consumer prices in Costa Rica without rent are 15% higher than in Portugal. Also, the cost of groceries is about 35% higher in Costa Rica.
On the flip side, however, rent in Portugal is about 30% higher than in Costa Rica. Here is a further breakdown of what to expect regarding the cost of living in both destinations.
Expenses
Cost in Portugal
Cost in Costa Rica
One-bedroom apartment in the city center
€774
(₡457,650)
€523
(₡309,512)
Three-bedroom apartment in the city center
€1,316
(₡777,703)
€986
(₡582,655)
Utilities
€112
(₡66,530)
€64
(₡38,013)
Transport (Monthly pass)
€40.00
(₡23,632)
€34.53
(₡20,400)
Tennis Court Rent (1 Hour on Weekend)
€11.61
(₡6,861.61)
€28.44
(₡16,805)
Estimates are from Numbeo (as of April 2023).
Are taxes lower in Portugal or Costa Rica?
Before packing and moving to an entirely new country, you must be aware of the taxation measure of that particular destination. Like any other country in the world, you will need to pay taxes whether you choose to live in Portugal or in Costa Rica.
The beauty of living in Portugal as an expat is that you get to enjoy some of the tax incentives that the government has put in place for qualified foreign nationals.
One of these tax incentives is the Non-Habitual Tax regime, which gives you up to 10 years of lower tax rates than the national average. Of course, you will need to qualify for this tax incentive; you can check out the requirements from our detailed guide on the Non-Habitual Tax Regime Program.
Besides the fact that Costa Rica doesn't have incentives for expats, the tax regime in Costa Rica is also quite straightforward, with reasonable income tax rates. The income tax rate in Costa Rica varies according to your income bracket. The tax percentage ranges from 0-25% across the board. Dividend and interest income are taxed at 15%, while capital gains are tax-free.
With Viv Europe your plans for Portugal
will finally come to a reality
Are transport options better in Portugal or Costa Rica?
The Portuguese public transport system is among the best. Most major cities in the country are interconnected with a complex railway network, making moving from point A to B easy and affordable.
The railway network is one of the most popular ways of moving in between cities in Portugal. Other than that, there are buses that come in handy when you need to tour around town; they are reliable and also surprisingly inexpensive. Although you could buy a private vehicle to move around in, the public transport system in Portugal is reliable and very efficient.
Unlike Portugal, Costa Rica's public transport system is not quite as efficient. The main way of moving around is via the public bus. The good news is that these buses ply almost every route, even in the country's remote areas.
The one shortcoming of traveling in Costa Rica is that the road network is not up to standard. There are many unpaved roads with a lot of potholes that take away from the traveling experience.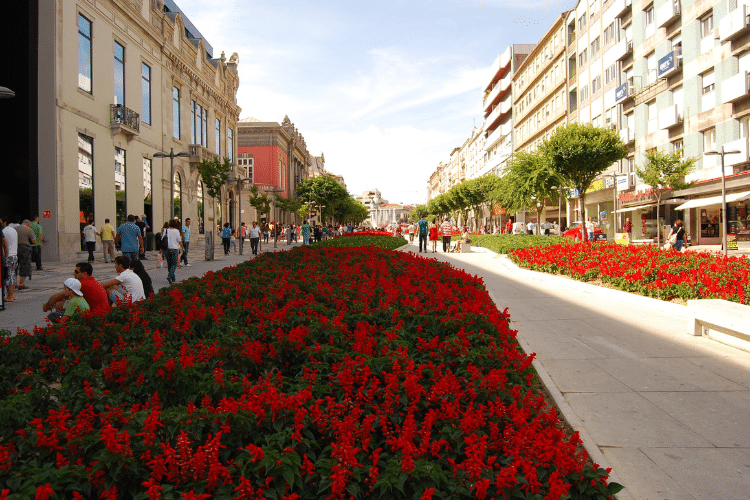 How's the climate in Portugal and Costa Rica?
Cost of living aside, there is no denying that the weather is another major draw for tourists and expats to Portugal. Generally, most regions in Portugal are warm, with the exception of the northern part during winter.
In fact, some regions in Portugal, for instance, the Algarve and Lisbon, promise up to 3,000 hours of sunshine per year. As to be expected, summer months are quite hot, while winters are mild with moderate rainfall.
Spring is when the weather is at its best, neither too hot nor too cold, and it is the perfect time to explore the country.
On the other hand, Costa Rica is also warm almost all year round; however, the country experiences a tropical climate, so you can expect relatively more rainfall compared to Portugal.
The best months in Costa Rica, when there is little to no rainfall, are from December to April. While others might view the rainfall as a nuisance, it is responsible for the beautiful leafy green appearance that the country is known and loved for.
Is there more security in Portugal or Costa Rica?
It is a well-known fact that Portugal is one of the most peaceful nations in the world, ranking sixth on the Global Peace Index. Part of it stems from the all-inclusive and accepting local population.
The Portuguese generally are friendly people who will go out of their way to help strangers whenever necessary. Other than that, the country's tight laws on gun ownership have greatly reduced the number of violent crimes by a huge margin.
Costa Rica, on the other hand, ranks 38th on this global index. While this might be true, this country is safer than other first-world nations like France. The country's decision to abolish the military and direct the funds to education and health says a lot about the security level of Costa Rica.
Although both Portugal and Costa Rica are generally safe, you should remember that your personal safety starts with being aware of your surroundings. Be aware of pickpocketing, which is quite common in touristy locations in both destinations.
Are entertainment options better in Portugal or Costa Rica?
Although Costa Rica is known as a natural paradise, this destination has a lot more to offer in the way of entertainment. This is just the destination to keep your partying spirit alive once the sun goes down.
The capital San Jose is the place to experience the best nightlife in the country. There are a lot of restaurants, bars, and clubs where you can dance the night away. Other than that, there are a lot of family fun activities in the country's capital where you can enjoy time with your family and friends.
Portugal, on the other hand, is not any different; the nightlife is electric in the beach clubs and other entertainment joints. Bathing in the sun on a beach and visiting castles and historical monuments are some of the popular family activities in Portugal.
How to get a visa in each country
When it comes to moving and possibly retiring in Portugal, you can apply for the D7 Passive Income Visa. For the D7, popularly known as the passive income Visa, you must show proof of passive income of at least €760 monthly.
When it comes to passive income, the source of the revenue could be from rental property, remote jobs, or even pensions.
Retiring in Costa Rica is almost the same as in Portugal. The most popular type of Visa for this process is known as the Pensionado Visa. All you need to do is fill out an application form and show proof of income of about $1,000 or €903 monthly from acceptable sources, such as Pension or Retirement accounts.
Bottom Line: retirement in Portugal or Costa Rica?
This was a detailed guide about how it feels to spend your retirement in Portugal or Costa Rica. We hope this post has brought you closer to deciding what country suits you better.
However, you should schedule a scouting tour to understand how the two nations compare and contrast. That said, moving to Portugal or Costa Rica is bold and will require you to weigh the advantages and disadvantages.
Whenever you are ready, our experts at Viv Europe will be more than happy to make your transition effortless. Consider joining our Facebook Group – All About Portugal For Expats, and interact with others who have been through a similar journey before. See you soon!