Last Updated on June 7, 2023 by Maryam Siddiqui
Wondering whether it's better to apply for a Business visa or Passive Income visa to Portugal? Get to know all the differences between the D2 or D7 visas and plan your relocation easily.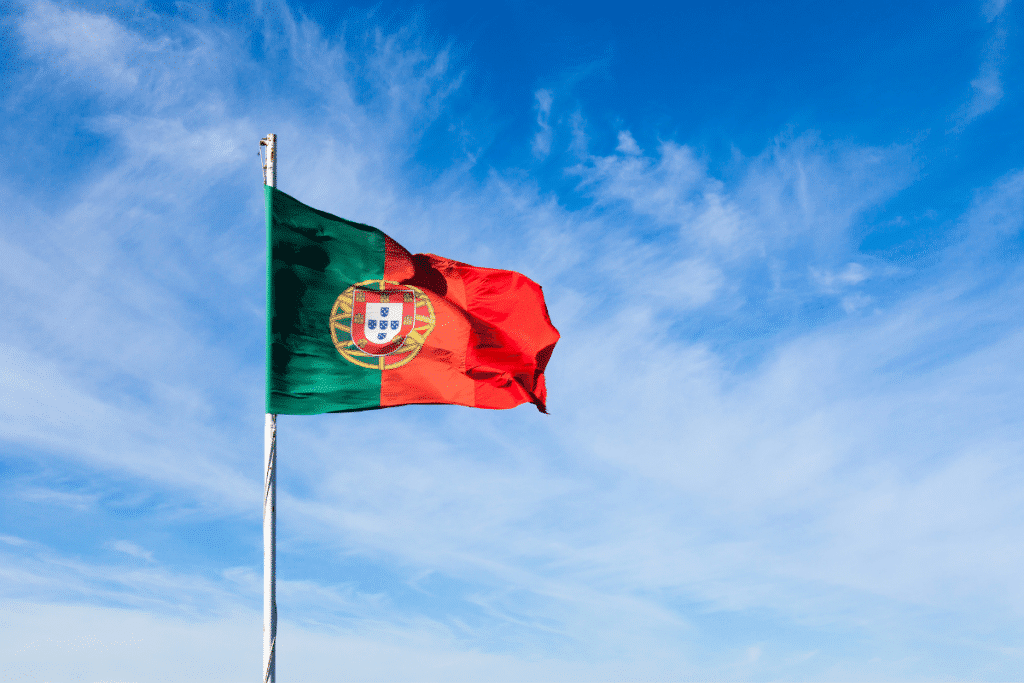 Portugal is an amazing place to live in, and it welcomes foreigners that want to invest and enjoy life in the country with different Visa procedures. But among so many options, knowing which Visa to apply to can be a little tricky.
In this full article, find out if your case is best suited for a Business Visa or Passive Income Visa and start planning your relocation to Portugal.
Should I apply for a Business Visa or Passive Income Visa?
If you do not have Portuguese or European Union citizenship, you will need a residence permit to live in Portugal. That means you must apply for a residency Visa. 
Depending on your goals and activities in the country, you may apply for either a Business Visa (D2 Visa) or Passive Income Visa (D7 Visa), among many others.
Both D2 and D7 visas grant you permission to live in Portugal and bring your family with you, traveling inside the EU and enjoying the quality of life in the 6th safest country in the world, according to the Global Peace Index 2022.
How to get a Visa to Portugal?
To apply for the D7 visa, as for a D2 visa, applicants can do the procedure through the Internet or by visiting the local Portuguese Embassy or Consulate.
Depending on your country, the process may change slightly, but generally, the application will be tracked on the VFS Global website.
The visa application process will require documents proving specific visa prerequisites, proof of subsistence, income, and so on. Each visa requires specific details, and you'll still need to address multiple issues to relocate fully.
Without further ado, get to know the main differences between the D2 Visa and the D7 Visa.
Businesses and the D2 Visa to Portugal
The D2 Visa, also known as the Business visa or the Entrepreneur visa, was designed especially for those who want to live and develop a business in Portugal.
Especially in recent years, Portugal has attracted the attention of large companies that now have a head office in the country. This is the case with Google, Microsoft, Bosch, Airbnb, among others. Lisbon and Porto are the best cities to start a business in Portugal, as you can see in another article.
Even after the pandemic, sentiments among the Portuguese regarding the areas of technology and innovation are high. Many successful startups have sprung up in the country, and the number of D2 visa applicants increases every year.
Benefits
The Business Visa provides to its holder:
Permission to reside in Portugal for 2 years, renewable for another 3 years.
Permission to bring family members through family reunification.
Possibility of extension of residence for more years.
Ability to apply for Portuguese citizenship after completing 5 years of residence in Portugal.
Apart from the obvious benefits we've listed above, Portugal provides a relaxed, safe, and affordable lifestyle that's one of the best in Europe. Living here is itself a huge improvement to your existing life.
To aid businesses and their operations, the capital of Portugal, Lisbon, is a massive startup hub. Fully equipped with facilities and networking spaces, Lisbon is exactly what your business needs to grow tenfolds.
Once you're here, you'll wish to extend your Visa for a lifetime! And then, you can benefit from these perks for a lifetime.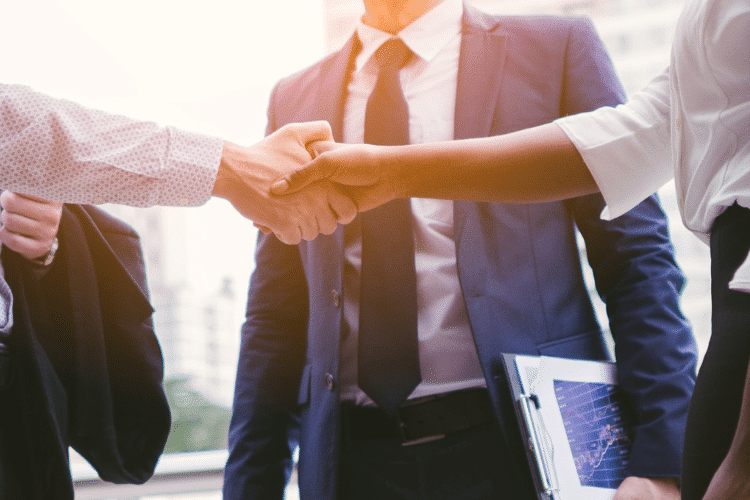 How to get a D2 Visa
To apply and successfully obtain a D2 Visa to Portugal, there are many prerequisites to be fulfilled, many documents to be delivered, and details to be clarified. Simply stated, it will be necessary to present:
Permanent Certificate of the new company registered in Portugal.
Declaration of registration of commencement of the activity.
Company bank statement with the account balance.
Applicant's statement.
Proof of livelihoods.
Proof of accommodation.
International travel medical insurance.
Criminal record certificate.
Valid passport.
Along with these documents, we also suggest the presentation of:
A solid business plan.
Photocopy of proof of academic and professional qualifications, accompanied by curriculum vitae.
Therefore, even before submitting the visa application, there are many steps to take, such as opening a business or a bank account in Portugal from abroad.
These activities can be very difficult to handle and can take much longer than you would expect (and even cause headaches).
It is no wonder that D2 visa applicants often prefer to hire an immigration assistance company to Portugal. Processes like these need to be dealt with carefully. 
After all, you're investing your time, effort, and money into this, and it's only right that you nail it the first time around.
Passive income and the D7 Visa to Portugal
Also known as the Retirement or Passive Income Visa, the D7 Visa to Portugal provides permission for foreigners in these conditions to reside in the country.
This type of Visa is one of the most requested by expats wishing to live in Portugal, especially those seeking peace, calm and sunny days.
The Algarve region, in southern Portugal, is often linked to foreigners with this visa. That's because it is known for its very high quality of life and Portugal's largest retired foreign resident population.
Expats do retiree in the North of Portugal as well as Central Portugal, but coasts are always going to be a favorite. 
In addition to these famous regions, you'll also find many retirees interested in the Madeira Islands and the Azores Islands. They're safe, close-knit, and offer all the peace a retiree needs in those golden years. 
Quiet, equipped, and beautiful, the islands need to be given a chance if you haven't already explored them. Recently, they've been in great demand because expats can experience tranquility and a fantastic standard of living.
With Viv Europe your plans for Portugal
will finally come to a reality
Benefits
Spending the best time of life in Portugal is a decision that thousands of foreigners have already taken, thanks to the D7 visa. Retirees and passive income holders may not have any concern with legal documentation, and can still enjoy tax benefits in Portugal.
Take a look at some benefits of the Passive Income Visa:
Permission to reside in Portugal for 2 years, renewable for another 3 years.
Permission to bring family members through family reunification.
Possibility of extension of residence for more years.
Ability to apply for Portuguese citizenship after completing 5 years of residence in Portugal.
No need to work or invest in any business in Portugal in order to live in the country.
While there isn't a need to invest in any business here, most expat retirees put their savings to good use. Whether it's to invest in real estate for passive income or put their funds in banks, you're expected to get a good return and keep your savings safe.
Apart from all that we've talked about, retirees feel at peace knowing there are welcoming and caring people around them if they need help. The Portuguese are known for their welcoming nature, and this is indeed a huge benefit of living here with the D7 Visa.
How to get a D7 Visa
In order to apply and obtain a D7 Visa to Portugal, applicants must present:
Applicant's Statement.
Proof of livelihoods.
Proof of Accommodation in Portugal.
International travel medical insurance.
Criminal record certificate.
Proof of Passive Income.
Valid passport.
As you can see, this process can also be a bit complex. It doesn't matter if you are going to apply for Business Visa or Passive Income Visa; you will need a lot of patience and attention to detail.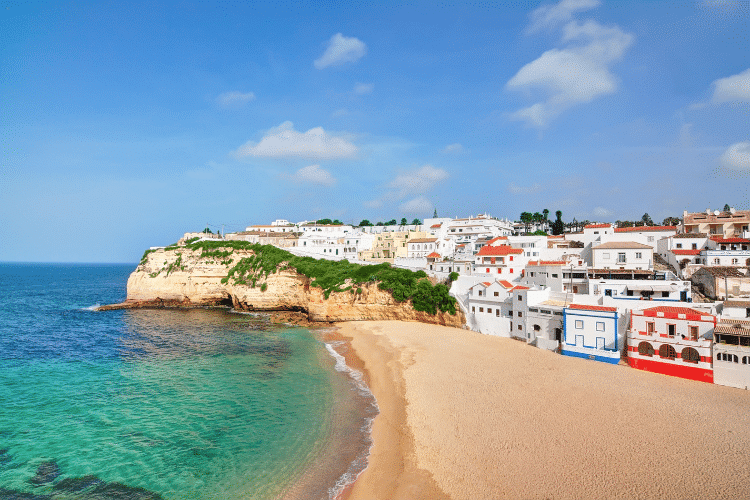 The other visas to Portugal
The government of Portugal has developed several residency visa programs to meet the needs of foreigners who want to develop activities and live in the country.
Besides the Business Visa and the Passive Income Visa, these are the most requested visas from Portugal:
If you have any doubts about the different types of visas, make sure you check out our Frequently Asked Questions (answered) on the topic.
Details about the Golden Visa
The Golden Visa, also known as the Golden Ticket to Portugal, is a permit that allows you to live in Portugal after investing in the country. One of the many perks of this Visa is that expats receive the European Passport and the right to live in Portugal with their families.
Over the years, there have been many changes to the Golden Visa. Hence, we recommend that you check in with a relocation expert before you move ahead with the process.
Details about the Work Visa
As the name suggests, the Work Visa grants you permission to live and work in Portugal. To receive this Visa, you must have a job offer letter from a Portuguese company. The documents need to be submitted along with your Visa application process, after which you will receive the Visa within 90 days.
In case you're wondering what the salaries in Portugal look like, check out our in-depth article, Salaries in Portugal. While they may not be that high, there are so many other perks of living in Portugal that the low salaries don't become a bother for many.
The best cities to find work in Portugal are Lisbon, Porto, Cascais, Braga, and the Algarve region. 
Details about the Student Visa
Many people are already aware of the standard of European universities. In fact, thousands of students apply every year to receive scholarships. The Student Visa is an easy way to experience the lifestyle of Portugal while still figuring out if you'd like to live here permanently.
To begin the process, start by finding an institution that offers the course you'd like to study. Then, search where it is and what the neighborhood is like. Finally, begin your enrollment process and shortlist which university you'd like to go to.
According to Article 122 of the Foreigner Law, you may be allowed to stay in Portugal for 1 year post-graduation to search for a job.
Details about the New Visa For Digital Nomads
This Visa has been introduced recently and was demanded for a long time before it was presented. Most people already know how famous Portugal is among the Digital Nomad community.
Equipped with resources, coworking spaces, and a low cost of living, Digital Nomads find this country to be exactly what they are looking for. With this New Visa, the process has been simplified by a huge margin. 
All you must do now is to show proof of income that is four times the minimum wage of Portugal. That means a minimum of €3,040 as of June 2023. For many Digital Nomads, this amount is achievable, and living here helps them save way more money than they would in other popular regions.
Which Visa do we suggest?
Now you know the biggest advantages and disadvantages and must have found out which one is best for you, the Business visa or Passive Income visa.
If you intend to invest in a new business in the country, D2 Visa is. But if you simply wish to enjoy life in Portugal with your passive income, the D7 Visa fits you best.
The relocation process, however, involves much more. Join our Facebook Group – All About Portugal For Expats, and ask other expats questions. A community of over 12,000 individuals is there to answer your questions!
If you need any help applying for a Visa or with any step of the move to Portugal, our team of experts is always available.
Contact Viv Europe and tell us about your plans of relocating, investing, or simply enjoying Portugal. We'll love to make your Portugal project a reality; see you soon!