Last Updated on June 2, 2023 by Laila Oliveira
When it comes to the top destinations in Portugal, Porto is sure right up there. Living in Porto is different for everyone. While some love the history and culture, others are drawn to this city's rich cuisine and employment opportunities. To help point you in the right direction, this post will let you in on the best neighborhoods in Porto, along with some price estimates.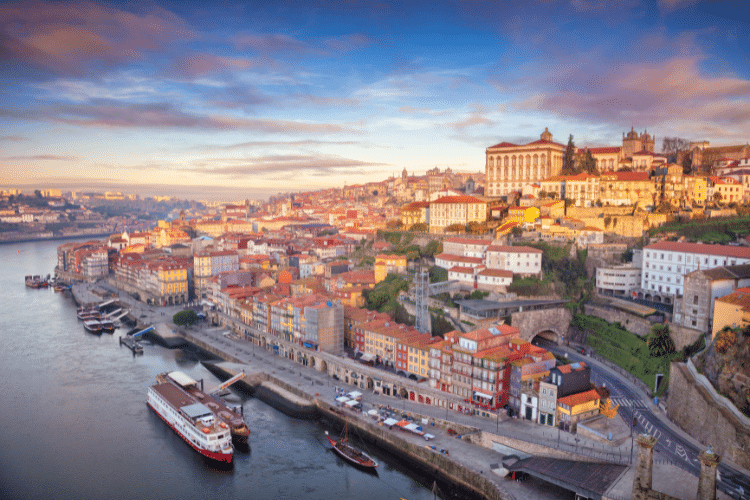 Well, this isn't just because it's the second largest city in the country but also because of the wholesome experience this city has to offer. Porto is a big city with many neighborhoods, and narrowing it down to one destination can be quite daunting, especially if you're new.
Whether you want a small apartment in the city or a larger house fit for a family, there is something for you. Here's a quick overview that'll help you with decision-making.
The city of Porto in Portugal
Porto is a cosmopolitan city home to people from all over the world. According to data from the most recent census in 2021, legal foreign nationals with a residence permit made up about 7.9% of the population, compared to the national average, which stands at 6.8%. It is no coincidence that foreign nationals love this destination. There is so much to love about this city.
To begin, the weather is sunny all year round, the beautiful streets are safe, and the public transport works efficiently. Despite being the country's second capital, you'll love how the city feels small and connected. As such, it's possible to explore the city center on foot. The cobblestone paths will lead you to the hidden gems that are only accessible on foot.
Let's take a look at some of the main perks that attract people to live in Porto!
Advantages and disadvantages of living in Porto
Just like living in any other destination in the country, living in Porto comes with its fair share of advantages and disadvantages. Some of the main perks of living in Porto include:
Low cost of living
Good quality of life
The city is safe
Plenty of job opportunities
Rich culture
While this city is mainly known for its advantages, there are a few disadvantages that you should also be aware of before moving to this destination. Here are a few:
The beaches are not quite as good
Over tourism, especially during the summer
Best Neighborhoods in Porto
What are some of the best neighborhoods in a city as big as Porto? Take a look at this breakdown.
Baixa
If you love the good nightlife, turn your eye to the city's central district. Baixa is the heart of Porto, and this is where all the fun is. You'll find most of the city's iconic landmarks here, like the Avenida dos Aliados. Which is not only an architectural beauty but also a main gathering point for most of the activities and functions in the city.
If you're looking to have a good time, be sure to pay a visit to the bar-lined streets west of Aliados for the best nightlife that also spills to the streets during the weekends. Other than that, you can also choose to climb up the 18th-century Torre dos Clérigos to get a good vantage point to look over the city.
Cedofeita and Miragaia
If you don't fancy living amid all the action, another good destination just west of Baixa is Cedofeita or Miragaia. These two destinations are quite the opposite of what Baixa has to offer. Instead of the exhilarating nightlife, Cedofeita and Miragaia offer a rather laidback and local experience.
Cedofeita is located in the art gallery of Porto, filled with art galleries and unique concept stores that particularly appeal to the younger and trendy population. Miragaia, on the other hand, is not so different from Cedofaita.
One of the distinctive features of Miragaia is its unique architecture. The neighborhood showcases a blend of traditional Portuguese buildings adorned with colorful facades and beautiful tiles. The narrow alleyways and steep staircases add to its enchanting character, offering a sense of exploration as you wander through its streets.
Bonfim
Bonfim is one interesting destination. It gives you the luxury of experiencing the local traditional vibe while still being close enough to the city center. In this neighborhood, you'll find fancy hipster coffee shops and local restaurants that serve both local and foreign populations.
It's also worth mentioning that Bonfim is largely a residential area with no major attraction sites within the location. However, you can stroll downtown and visit some of the sites on foot.
While the absence of major attractions might be a dealbreaker for some, the upside is that you will enjoy the absence of tourists, which can be quite a nuisance, especially during the peak summer months. Essentially, Bonfim is a great destination, particularly for those who want some peace and tranquility away from the busy city life.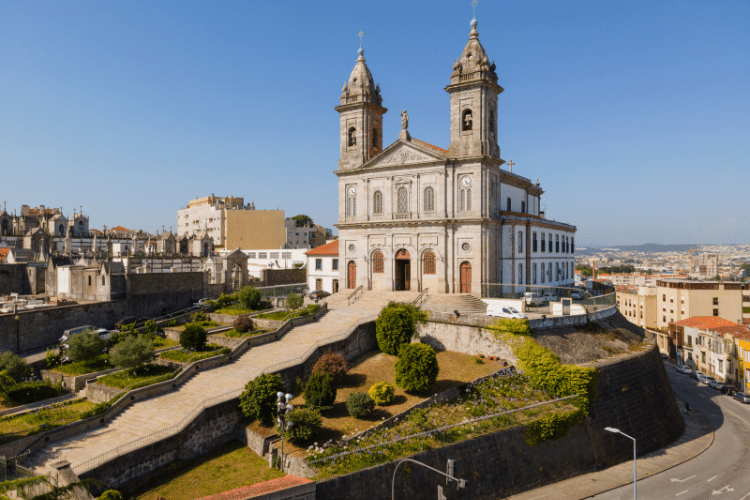 Boavista
This charming neighborhood is strategically located in central Porto, giving you quick access to the river or downtown. Boavista offers a delightful blend of residential areas, green spaces, and cultural attractions.
This neighborhood is known for having a rather peaceful and calm environment ideal for raising a family.
Other than that, Boavista is also known for its green spaces; one of the most popular parks within the neighborhood is the Parque da Prelada. The lush green space is ideal for spending time with friends and family or even engaging in other outdoor activities.
If you're a lover of art, you should visit the Museu Nacional de Soares dos Reis and witness an impressive collection of some of Portugal's treasured art collections.
Lordelo do Ouro and Massarelos
Two neighboring districts in Porto are quite popular among tourists and expats. This is particularly true because of their proximity to the Duoro River. To begin, Lordelo do Ouro is on the river's western banks and is known as a calm residential area with beautiful cobblestone streets.
What makes this particular neighborhood unique is the mix of modern and traditional architecture. Here you will find modern apartments, traditional-style houses, and even mansions. Located adjacent to Lordelo do Ouro, Massarelos hand has its charm.
Unlike the former, Massarelos is a popular art district, with the Museu de Arte Contemporânea de Serralves serving as the main highlight of this destination. This modern/contemporary museum has eye-catching architecture and is where most local art exhibitions take place.
Because these two neighborhoods are close to the river, they benefit from different recreational activities. For instance, Cais de Gaia is a popular spot for leisurely walks, jogging, or simply enjoying the picturesque scenery.
Foz do Douro
Formerly known as a fishing village in Porto, Foz do Douro has since grown into a beautiful neighborhood that is loved by locals and expats alike. Today, this destination has more luxurious villas and modern apartment complexes than fishermen's houses.
Besides the spectacular coastal views and sandy beaches, this neighborhood is also well-loved for its fancy and modern upscale apartments offering breathtaking panoramic views of the sea. Similar to other coastal towns, there are so many outdoor activities you can be part of, such as sunbathing, not to mention several other water sports.
Beaches aside, Foz also has a large promenade built right by the ocean where you can enjoy leisurely walks or even cycling when the sun is out and the weather is nice. 
Finally, it is also important to point out that while this destination is not known for having a vibrant nightlife, there is an active cultural scene, with art galleries, theaters, and music venues showcasing local and international talent.
Don't all the best neighborhoods of Porto sound like a place you'd want to live in? That's exactly how great it is!
Paranhos
Located in the eastern part of the city, Paranhos is the largest parish in Porto. This particular neighborhood is known for having a vibrant multicultural vibe thanks to its proximity to the famous University of Porto.
The presence of the university nearby has influenced the cultural scene; multiple artistic and social events are held in this destination. Like other university towns, Paranhos provides plenty of housing options right, from expensive villas to smaller affordable housing meant for the student population.
Other than that, this city is bustling with many commercial centers. For example, Rua de Santa Catarina and Rua do Heroísmo streets, where you will find multiple cafes, restaurants, and shops.
Quinta do Covelo, the main park in this neighborhood, gives the residents the perfect escape from the busy urban hustle. There is a lake, lush greenery ideal for picnics, and other recreational activities fit for a family setup.
With Viv Europe your plans for Portugal
will finally come to a reality
Campanhã
If you want to experience the authentic Portuguese way of living, there's no better place to call home other than Campanhã. This neighborhood provides the right balance between traditional living and modern conveniences.
This destination feels like it is frozen in time. You'll immediately notice the ancient architecture of the houses and the narrow cobblestone streets that have remained untouched for years but are still in good shape.
Other than that, another significant feature of this neighborhood is the transport infrastructure. Porto's main railway station, Campanhã train station, is located right in this neighborhood.
Residents can travel within the city from this railway station or even venture out if they so wish. Campanhã is also home to the Mercado do Bolhão market, where you can buy fresh produce and other artisan products.
Best neighborhoods in Porto for students
When choosing a particular neighborhood for students, you ought to be aware of a few factors beforehand.
Some of the important things to consider include the proximity to the university, access to public transport, affordability, and the availability of amenities and social activities according to your individual needs. Fortunately, plenty of destinations in Porto will give you exactly that.
The first on the list of best neighborhoods in Porto for students has to be Paranhos because it is close to the University of Porto. Also, there is an active social scene and a student-friendly environment perfect for both local and international students. 
Cedofeita is also another good option because it's home to the Faculty of Fine Arts of the University of Porto. There are cheap affordable houses and trendy bars and cafes perfect for students.
Best neighborhoods in Porto for families
The beauty of choosing to live in Porto is that there are plenty of good neighborhoods that are safe and provide the proper amenities necessary to cater to families.
These areas have schools nearby, recreational centers, and other amenities, just to mention a few. One of the most popular destinations in Porto, ideal for families, is Foz do Douro.
As mentioned earlier, this destination is peaceful and also quiet, which is a prerequisite for an environment for raising children. Also, the proximity to good schools, sports facilities, and kids-friendly recreational centers makes it a good option for families.
Another good alternative to Foz do Douro is Aldoar. This neighborhood has good schools nearby and is home to the largest park in Porto, Parque da Cidade.
This park's lush greenery and recreational facility make a great case for why this neighborhood should be on your watchlist. Also, Aldoar provides a variety of housing options right, from urban, family-friendly apartment-style housing all the way to mid-range family houses.
Best neighborhoods for retirees
Retirees who are looking to enjoy their time away from too much noise and drama should consider moving to a neighborhood like Ribeira. This riverside neighborhood has everything you would wish for. Whether it's picturesque houses colored in beautiful tones or proximity to the wine port, not to mention all the modern amenities available.
Walking by the riverside at night is quite pleasant, especially during summer. Another good neighborhood for retirees is Vila Nova de Gaia. This neighborhood is a bit different from the others since you can only access it via a ferry. However, this comes with its advantages, like peace and quiet.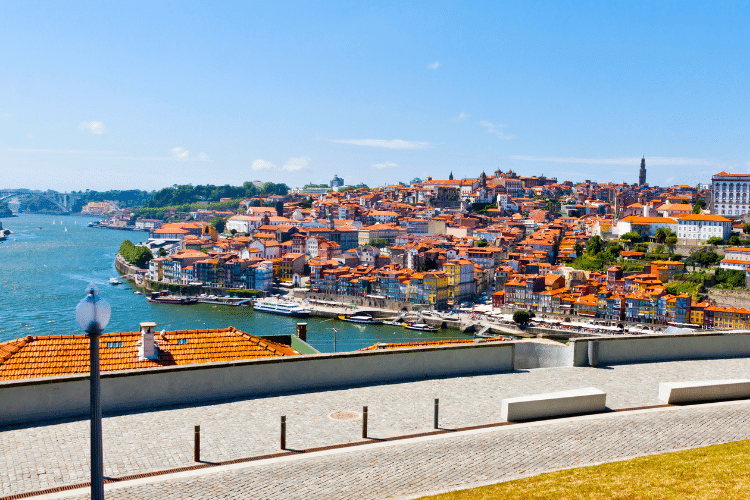 What are neighborhoods and zones in Portugal?
In Portugal, neighborhoods and zones refer to specific geographical areas within cities or regions.
They are often used to delineate and organize different parts of a city or town. The terminology and usage may vary slightly depending on the city or region in question.
Which neighborhood in Porto is ideal for buying a property?
Right off the bat, it's worth mentioning that there is no one specific neighborhood that'll be ideal for everyone. That said, the ideal neighborhood will depend on a few factors. For instance, your budget, individual preference, and other requirements that are unique for you.
It's also important to consider your intention to that property. The good news is that Porto has no shortage of neighborhoods where you can get good properties for personal use or even commercial purposes.
Here are a few suggestions:
Foz do Douro
Cedofeita
Boavista
Ribeira
Bonfim
You must do extensive research before putting your money on any property. Be sure to visit and assess the environment and ask whether all the necessary amenities are available.
Lastly, working with an experienced local real estate agent will make the process easier because they understand the property market better than you.
What are the most expensive and cheapest neighborhoods to live in Porto?
Although the neighborhoods are within one large city, Porto, the cost of living can vary significantly in the different neighborhoods. This, in turn, will dictate how cheap or expensive a given neighborhood is.
Nonetheless, the most expensive neighborhood in Porto is Foz do Douro. This is a prestigious neighborhood by the coast with modern housing costing about €4,157 per square meter to purchase.
It's quite exclusive, which makes it desirable among the social elites. On the other hand, one of the most affordable neighborhoods is Campanhã.
This eastern neighborhood has experienced urban revitalization in recent years. It offers plenty of affordable housing whether you want to rent or buy.
On average, the cost of property in this neighborhood is about €2,759 per square meter. As such, this neighborhood has attracted a lot of younger residents and families who are looking for affordable living.
Which neighborhood in Porto do you want to move to?
Where's your next stay going to be? It's difficult to conclude, but it isn't impossible! The best way to know where you'll enjoy the most is by trying out the best neighborhoods in Porto for yourself.
There's nothing quite like exploring the city on your own or with a loved one. So whenever you are ready to make the big move, be sure to reach out to our experts at Viv Europe to help you with the process.
Also, join our Facebook Group – All About Portugal For Expats, and get honest feedback from expats who are spending their life in one of these neighborhoods in Porto. Good luck!