Last Updated on March 10, 2023 by Laila Oliveira
If you fancy a destination close to the sea and not too far from the country's capital, then Oeiras might be ideal for you. Although not talked about often enough, this destination is nothing short of a gem. It is where the largest industries in the country are situated, including big tech and pharmaceutical industries. But does that mean that the cost of living in Oerias rises?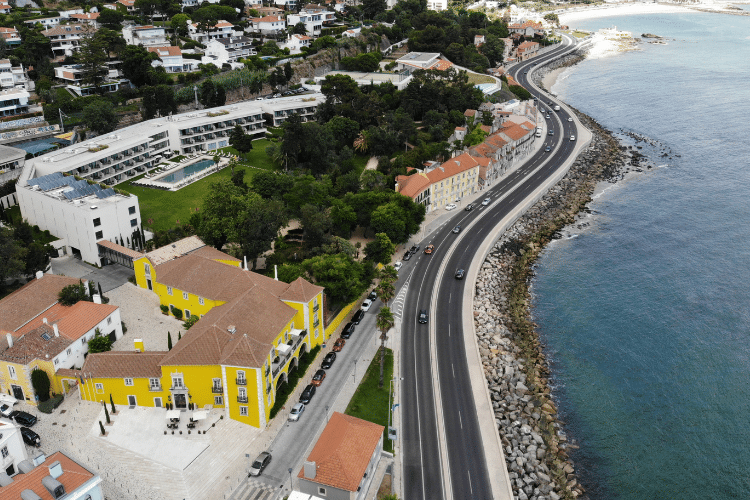 Because of the close proximity to the capital and the good employment prospects, Oeiras has attracted many expats and locals alike. This municipality is the proud home of over 170,000 inhabitants, making it one of the country's most populated and sought-after destinations. And it's no surprise that Oeiras has the lowest level of unemployment in the entire country.
Although there are so many good things to say about this municipality, the big question is, how expensive is it to live here? To help point you in the right direction, here's a quick and comprehensive breakdown of the cost of living in this municipality.
How expensive is Oeiras?
There is no one way of answering this question because the answer is relative from one person to the next. However, it's worth mentioning that Oeiras is often more expensive compared to the national standard. In fact, the cost of living is about 2% higher than the national average.
But what does this mean for expats? Well, similar to other urban destinations, particularly those close to popular cities like Lisbon or Porto, the cost of living is generally higher by the local standards.
However, expats often find it quite affordable, considering how much they were used to paying while in their native countries. Regarding the quality of life you can expect from this destination, it's safe to say that the cost of living is pretty low.
What is the cost of living in Oeiras for expats?
As mentioned earlier, Oeiras is relatively more expensive compared to the average standard, but what does this look like for an expat? Well, to put some perspective on this, data from Numbeo suggests that you will need about €630 per month without rent, but a family of four will require a minimum of €2,194 for monthly expenses excluding rent.
Although this might seem like much, especially by Portuguese standards, you'll be happy to know that living in Portugal is significantly cheaper than in other European countries or North America. For the sake of comparison, you will need about €3,299 in Oeiras to maintain the same lifestyle that you can get for €8,619 in New York. Isn't that a huge difference?
Cost of rent in Oeiras
Let's face it, in a municipality where the cost of living is above the national average, you should also expect the cost of rent to be relatively higher as well. Rent is a significant bill all over the world, and Oeiras isn't any different.
According to data from Idealista, the average cost of rent per square foot is €14.5. On average, a one-bedroom home in the city center is about €930, while a three-bedroom apartment within the same vicinity goes for about €1,641.
However, it is worth mentioning that the cost of rent is also relative depending on the specific condition and size of the house. A modern apartment located close to the beach is likely to cost more than an older one in the small rural towns in the municipality.
If you're interested in saving a few Euros on rent, consider living further inland among the local population instead of in the expat-dominated neighborhoods of this municipality.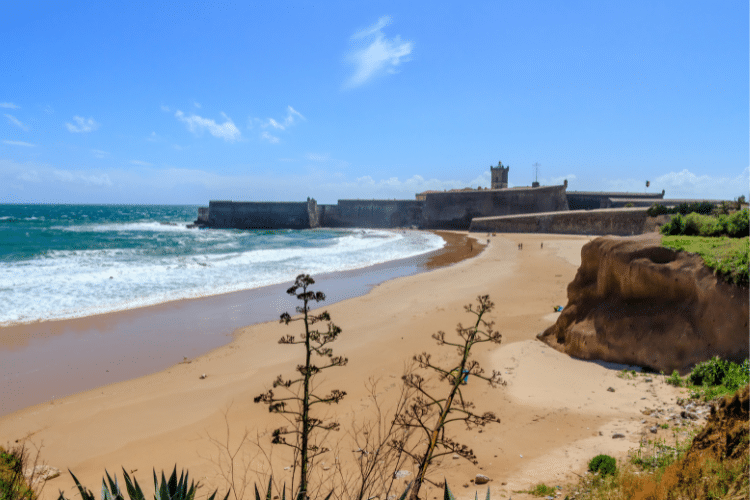 House bills
Fortunately, house bills are not very expensive in Portugal. In fact, they are almost the same countywide, with small variations from city to city. Keep in mind that the more services and convenience you want, the more you will have to pay in the way of house bills.
The common house bills you should expect to pay to include electricity, internet, cable television, garbage, water, and gas, to mention a few. Here is a breakdown of the cost:
| Utility | Cost |
| --- | --- |
| Electricity, Gas, garbage, and Water | €119.79 |
| Mobile internet and phone call package | €37.84 |
| 1 min. of Prepaid Mobile Tariff | €0.23 |
Estimates are from Numbeo (as of March 2023).
Average spending on food
Your individual lifestyle will also determine how much you will spend on food, among other things. Although not mentioned often enough, the cost of food in Portugal can quickly add up if you decide to eat out in restaurants.
Fortunately, the Portuguese culture that emphasizes home-cooked meals is not quite as expensive. Groceries can cost you around €200 to €300 per month, depending on what your shopping list looks like.
Here's a breakdown of the cost of some of the popular groceries that you will be purchasing regularly.
| Expense | Cost |
| --- | --- |
| Milk (regular), 1 liter | €0.75 |
| Loaf of Fresh White Bread (500g) | €1.43 |
| Rice (white), (1kg) | €0.90 |
| Eggs (1 dozen) | €2.35 |
| Local Cheese (1kg) | €12.10 |
| Apples (1kg) | €1.64 |
| Potato (1kg) | €1.14 |
| Tomato (1kg) | €1.74 |
| Onion (1kg) | €1.39 |
| Lettuce (1 head) | €0.79 |
| Water (1.5-liter bottle) | €0.70 |
| Chicken Fillets (1kg) | €6.35 |
| Bottle of Wine (Mid-Range) | €4.75 |
Estimates are from Numbeo (as of March 2023).
Expected transport cost in Oeiras
The beauty of living in Portugal is that the public transport system is not only reliable but also quite efficient. You don't need to have a public means to transport to get by; the local buses and trains will help move you from point A to B.
Also, if you need to walk around the city center and familiarize yourself with the place, you can easily do so on foot.
The other means of transport available other than the public means include taxis, which are relatively inexpensive. Take a look at the breakdown of the common modes of transportation in Oeiras.
| Expense | Cost |
| --- | --- |
| One-way ticket for local transport | €2.30 |
| Monthly Pass (Regular Price) | €40.00 |
| Taxi Start (Normal Tariff) | €3.95 |
| Taxi (one hour waiting and regular tariff) | €15.00 |
| Gasoline (1 liter) | €1.95 |
Leisure expenses
Oeiras has a lot of fun places where you can sit back and unwind. If you love your time at the beach, then you should consider spending your time at any of the urban beaches in Oeiras, for example, Praia da Torre, Praia de Santo Amaro, or Praia de Paço de Arcos.
Other than that, you can also sign up for dance classes at the Oeiras Dance Academy, which has some of the best dance trainers in the entire country.
If you're an avid history fan, then you should consider visiting Marquês de Pombal Palace, which has significant historical value in Portugal. Here are other common leisure activities and their cost breakdown.
| Expense | Cost |
| --- | --- |
| Gym monthly fee | €43.57 |
| Streaming platform basic price | €8.00 |
| Tennis Court Rent (1 Hour on Weekend) | €13.17 |
| Cinema, International Release, 1 Seat | €7.05 |
| Three-course meal for 2 at a mid-range restaurant | €36.00 |
| Imported Beer (0.33-liter bottle) | €2.65 |
What are the cheapest areas in Oeiras?
While the cost of living is generally higher than most destinations in Portugal, there are a few neighborhoods in Oeiras that are quite affordable. The two cheapest areas in Oeiras are Barcarena and Porto Salvo.
Here you can find affordable accommodation and cheap property in case you decide to buy it. According to Idealista, the cost of purchasing property in the aforementioned destinations include €2,641 and €3,128 per square foot, respectively.
With Viv Europe your plans for Portugal
will finally come to a reality
What are the most expensive areas in Oeiras?
Although Oeiras has affordable places that you can call home, this particular destination also has some affluent neighborhoods that are generally more expensive than the rest.
One of the best indicators of how expensive a certain neighborhood is is the cost of the rent. Although the average cost of rent in this municipality is €14.5 per m², Algés – Linda-a-Velha – Cruz Quebrada – Dafundo and Oeiras e São Julião da Barra – Paço de Arcos – Caxias where the average cost of rent is €15.0 and €15.4 are the most expensive destinations.
Is Oeiras more expensive than Lisbon?
To begin, it is worth pointing out that no region is better than the other; it all comes down to individual preference. Although the cost of living in Oeiras is generally more expensive than the average Portuguese standard, it is still cheaper than the capital Lisbon.
You would need about €3,325 in Oeiras to live the same lifestyle that €3,800 can get you in Lisbon. Although Lisbon is not far from Oeiras, living here is relatively affordable. The beauty of living in this particular municipality is that you get to enjoy all the benefits of living close to the capital city but at a relatively lower price.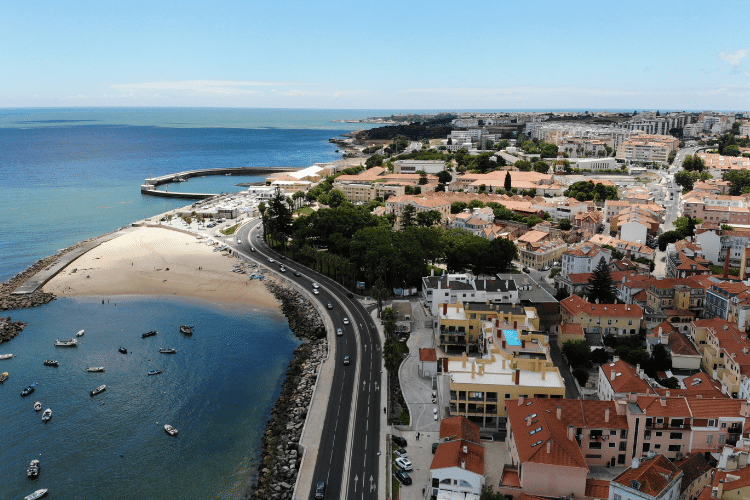 Is Oeiras more expensive than the Algarve?
Generally, the cost of living in the larger Lisbon area is often relatively more expensive than in the Algarve. While this is true, the cost of living in the Algarve region is not cheap either; in fact, it is well above the national average.
But how expensive is Oeiras compared to the Algarve? The cost of living between these two destinations is not so different. In fact, the subtle differences often cancel out because some things are more expensive in Oeiras than in the Algarve and vice versa.
For example, the rent cost in the Algarve is 24.2% higher than in Oeiras, while groceries in Oeiras are 14.8% higher than in Algarve.
How much do the Portuguese earn in Oeiras?
Portugal is among the 13 nations in Europe whose minimum wage is below the recommended €1,000. Currently, the minimum wage in Portugal stands at €760, which is relatively low by European standards.
The good news, however, is that wages in Oeiras are above the recommended European set minimum. The average Portuguese employee working in Oeiras earns an average of €1,025 monthly after taxes.
However, there is a potential for earning significantly more, especially for highly skilled professionals in given fields, for instance, technology and innovation.
Is it worth the cost of living in Oeiras?
Absolutely, one of the biggest draws to this particular municipality is its close proximity to Lisbon. By car, Oeiras is only 20 minutes away from the capital, which is ideal if you are looking for employment in Lisbon.
Also, the presence of many multinational companies in this destination makes it ideal for anyone interested in entering the corporate world. There is an active and thriving economy that makes it possible and relatively easier to start and run a business in Oeiras.
Generally, Oeiras is a great destination not just for business but also for raising a family.
When are you moving to Oeiras?
There you have it, a complete guide and breakdown of the cost of living in Oeiras. This hidden gem right on the outskirts of Lisbon is one of those destinations that will take your attention from the get-go.
Although it might not be a major tourist attraction site, the calmness and low unemployment rates are what make it attractive to expats from all over the world.
We acknowledge that moving to a new country is a serious commitment that needs a lot of forethought. However, in a bid to help you make the transition smoother, our experts at Viv Europe would love to point you in the right direction and take care of the legalities.
Whenever you're ready, reach out, and we'll help make your immigration dreams come true. Also, for further questions and concerns, be sure to join our Facebook Group – All About Portugal For Expats, and interact with other expats who have been through a similar journey before.