Last Updated on June 11, 2022 by Letícia Melo
We're sure you've thought about living in Lisbon at least once since getting to know Portugal's quality of life. The capital of Portugal is getting increasingly famous lately, attracting people from all over the world.
The metropolis is a mix of modern and historic, rustic and elegant, typical and touristic. But how can you relocate there? Where to live? Is it expensive? And is it worth living in Lisbon?
Get to know everything you need to move to Lisbon as soon as possible. You won't want to stay away much longer, even if it's just for a scouting trip. By the end of this article, you'll know all about Lisbon's transport, universities, labor market, and cost of living.
What it's like living in Lisbon
Living in Lisbon is like living in a poem. It feels like being in the essence of what it means to be Portuguese. Its yellow trams, hills, and charming narrow streets with a view of the Tagus river never get old.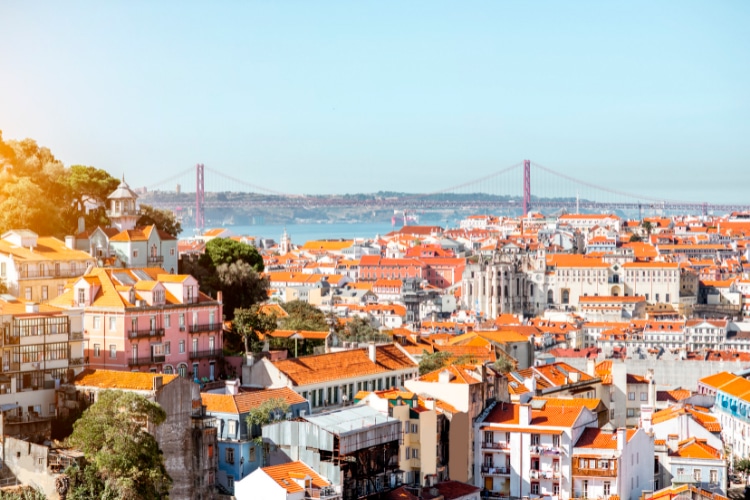 Besides that, it is Portugal's main urban center, with life in every corner and culture in the air. But it is not only the Portuguese that enjoy the city. Lisbon has a great variety of nationalities among its residents.
Who lives in Lisbon
The city of Lisbon is home to over 545,000 people, but it has about 2 million inhabitants, counting its metropolitan area.
According to official data, 21% of the city's residents are foreigners, and 11.5% are in the Lisbon metropolitan area.
Of the inhabitants of Lisbon, 63% are of working age, while 23% are elderly and 13% are young. These are the people with the highest purchasing power in the country, the highest levels of education in the country, and are proudly Lisboetas.
Why are expats moving to Portugal?
Portugal is a great place to live, and foreigners are starting to realize that. The southern European country is one of the 4 safest countries to live in, according to the Global Peace Index 2021.
Since long ago the British have been enjoying Portugal as a holiday destination, but now it's become a hub for the international community.
Read also our article 8 reasons why Portugal became so popular.
Cost of living in Lisbon
The cost of living in Lisbon can vary greatly depending on one's needs, spending habits, and preferences. To help you, we've traced the average cost of living (as of June 2022) with the help of Numbeo.
Recently, prices for housing and electricity have increased with the rise in inflation. Almost everyone outside of Portugal would agree that they're facing the same thing in their country.
Take a look at the table to know the current estimates of the cost of living in Lisbon:
| Expenses | Costs |
| --- | --- |
| Apartment Rent (one-bedroom) | €665 |
| Apartment Rent (three-bedroom) | €1097 |
| Groceries (monthly) | €200 |
| Utilities | €145 |
| Public Transport | €40 |
| Gasoline (per liter) | €2.02 |
| Leisure/Sports | €50 |
You can check out more detailed insights in our Cost of living in Lisbon article.
It's a known fact in Portugal that Lisbon is one of (if not) the most expensive regions to live in. The city is not only the capital of Portugal but also the country's leading commercial, touristic, and cultural hub.
Almost every Portuguese has considered moving to Lisbon, and now the whole world is flirting with the idea. No wonder it's getting expensive to live here.
Prices are rising globally, and Lisbon is no exception. If you'd like to know whether Lisbon is still cheap, head over to read our article. You'll understand the difference between the purchasing power of locals and expats.
Best neighborhoods to live in Lisbon
When choosing a place to live in Lisbon, there are some aspects to pay attention to. Depending on your lifestyle, work, family size, and finances, your definition of Lisbon may vary. There are, however, some neighborhoods that stand out and that are nowadays considered the best ones to live in.
Before we go along, please take your time to explore Lisbon's map and get acquainted with the city.
After all, it's one thing to visit a city, but living in it is an entirely different one. Let's check out some famous Lisbon districts (freguesias) that expats like you love dearly!
Alvalade
Alvalade is known to be a fancy neighborhood, where rich families have lived for generations in Lisbon. Needless to say, it is a beautiful and central place, with traditional architecture and the most charming streets.
Average price of a property of 100 m² is €522,700
Most popular among the Portuguese
Good access to public transport
Many green areas and parks
Relatively close to the city center
Parque das Nações
Also known as Expo, Parque das Nações is one of the best places to live in Lisbon. It is a modern part of the city that has been recently built, with large streets, new buildings, and parking spaces in the garages.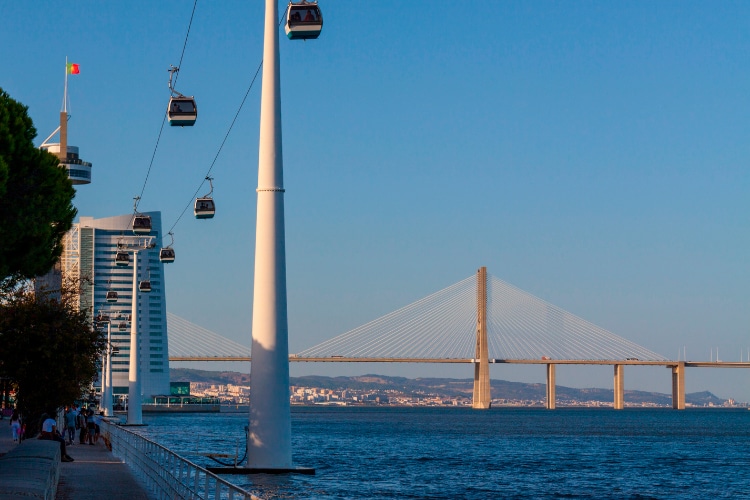 It is also a self-sufficient neighborhood with many green areas, restaurants, and access to the Tagus river.
Average price of a property of 100 m² is €643,300
Most popular among the Portuguese
Excellent access to public transport
Many green areas and parks
Far from the city center
If you're interested in investing in real estate in Portugal's capital, read our article Buying a house in Lisbon: where and how to invest.
Saldanha
Also considered the Central Business District (CBD) of Lisbon, the neighborhood of Saldanha is a great choice to settle in the capital. It is a historical and central area, a few minutes away from Avenida da Liberdade, Lisbon's main avenue. Besides, Saldanha is full of universities, ancient and modern architecture, hotels, restaurants, hospitals, and so on. Definitely, a complete place to stay in Lisbon for a short or long period of time.
Average price of a property of 100 m² is €618,800
Very popular among expats in Portugal
Excellent access to public transport
Many green areas and parks
In the city center
Estrela
Another excellent place to live in Lisbon is the neighborhood of Estrela. Even though it has a great location, near the center, Estrela has not yet been found by the huge waves of tourists that usually hit Lisbon. It's a much calmer neighborhood, with lots of green, and perfect for families with children.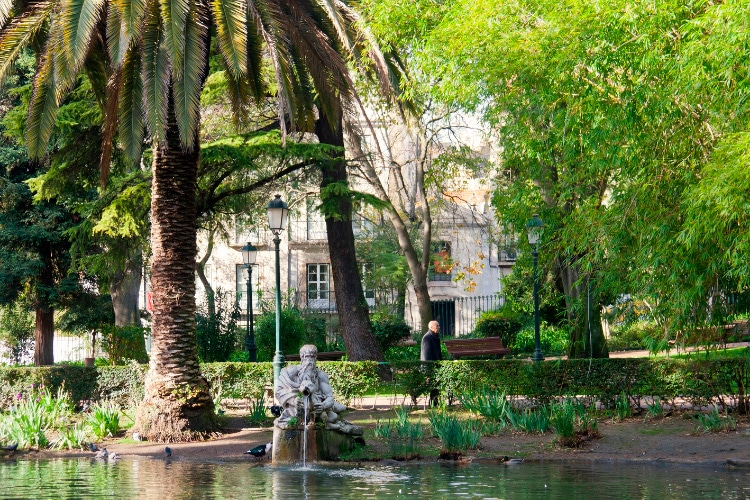 Estrela is home to the streets of charming old mansions, transformed into embassies today, and the stunning Basilica da Estrela.
Average price of a property of 100 m² is €554,200
Popular among the expatriates in Portugal
Bad access to public transport
Many green areas and parks
Relatively close to the city center
Príncipe Real
Located in the heart of Lisbon, the neighborhood Príncipe Real is an upscale area with fashion stores, art galleries, and outdoor areas. Its 19th-century mansions, gay bars, and views of the 25 de Abril bridge make this area one of the most sought-after by expats – and the main LGBTQ+ center in Lisbon.
As in most neighborhoods in central Lisbon, parking can be quite tricky. But it's worth it if you're living in Lisbon's most cosmopolitan area.
Average price of a property of 100 m² is €576,900
Popular among both the Portuguese and expats
Excellent access to public transport
Many green areas and parks
In the city center
In case you are curious, you can follow the average price per square meter of the real estate market on the Idealista website.
Public Transport in Lisbon
Even though Lisbon is an ancient city, the infrastructure developments are very progressive. Especially since it started becoming popular and the government introduced schemes to attract investments and businesses. 
Buses are a very well-known way to get around the city, but there are plenty more options! Metros, trains, and yellow trams are equally efficient and reliable. Many expats rely on these options entirely. However, in some cases, a car may be useful if your workplace is far from where you live. It totally depends on you.
Lisbon is one of the two cities in Portugal that benefits from having a swift and safe metro option. The other city is Porto, the second-largest business hub, after Lisbon.
The Monthly Pack fare for the metro costs €40 and you only have to wait between three to ten minutes at the subway. Isn't that convenient and time-saving? That's also why many people don't prefer buying a car if they live in Lisbon.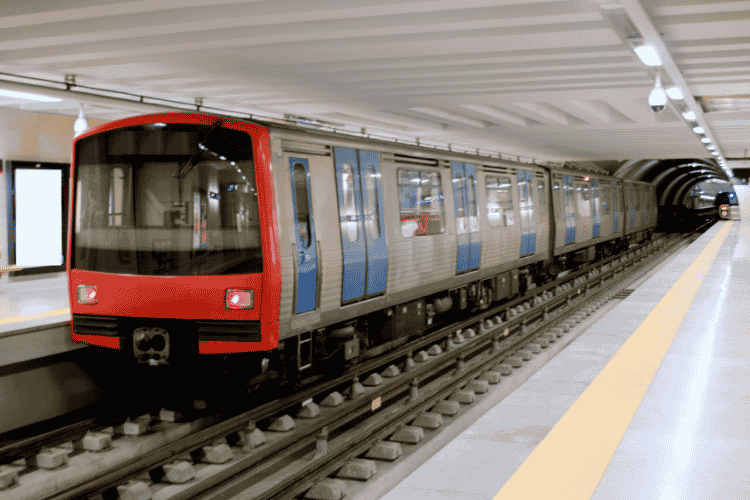 We have a detailed article on Public Transport in Portugal in case you want to know more about your options.
Studying at Lisbon's universities
Students enrolled at Lisbon's universities get the best of both worlds-excellent education and experiences, plus the charmful city life. Many foreigners come here with a Student Visa for an undergraduate or graduate degree, and even exchange programs. 
Let's help you understand the process of obtaining a student visa. Whether you want to enroll yourself in a Lisbon university or you're looking to send your child to get excellent education abroad.
To obtain the D4 Visa (Study Visa), the applicant needs to prove that they're able to apply for a Residence Permit. This requires presenting three important documents; the university enrollment letter, proof of means of subsistence for a year, and a criminal record certificate.
The visa typically costs €90 and is granted to the applicant within four months.
Take a look at the most prestigious disciplines being offered in Lisbon universities:
Business Management
Finance
Economics
Law
Public Health & Pharmacy
Engineering
Architecture
Data Science
Tourism
We've also compiled a list of the most-renowned universities along with their official websites:
The labor market in the Portuguese capital
Lisbon is the city with the best work opportunities in the country and the highest average pay. Most of the best workplaces in Portugal are located here, as also some of the world's biggest companies, such as:
Microsoft
Samsung Electronics
Johnson & Johnson
Nestlé
L'Oréal
Mercedes-Benz
The average wage of employees in Lisbon is nearly €1,700, the highest average in the country. On the other hand, about 20% of workers in Portugal receive the minimum wage, a value of 705€ per month in 2022.
The areas of IT, Digital Marketing, Tourism, Engineering, Healthcare, Pharmaceuticals, Agriculture, and Construction are on the rise.
Read also: Finding A Job In Portugal Before Relocating: An Expat Guide
How did Portugal get through the pandemic
As you can imagine, the labor market in Portugal has become even more competitive after the Covid-19 pandemic. Fortunately, EU support initiatives for entrepreneurs and Startups in Portugal are still going strong.
Comparing 2020 and 2021, unemployment has gone down, profit from foreign tourism has more than doubled, and trade is picking up again. Therefore, the Portuguese people are not alone against the crisis and expectations are that Portugal will soon overcome all this.
Safety in Lisbon
Lisbon is known to be a very safe city. In fact, Portugal is ranked as the fourth-safest country in the world according to the Global Peace Index 2021. You can enjoy yourself freely on the streets of Lisbon no matter what time it is!
Unfortunately, petty crimes like pickpocketing are a norm in tourist hotspots, and Lisbon is subject to it at times. We recommend you stay aloof when traveling through busy touristic centers or crammed public transport vehicles.
However, rest assured, you're highly unlikely to be a victim of other major crimes. Portuguese are generally very liberal and progressive, thus discrimination and hate crimes are not the norms at all. As a solo traveler, especially a woman, you're likely to have a pleasant and comfortable trip.
At night time, you might benefit from staying more alert and avoiding neighborhoods around Anjos, Intendente, and Martim Moniz. They're not extremely unsafe, but some locals say it's best to avoid them when it gets dark.
Healthcare and education
You didn't think we could forget about healthcare in our guide, did you?
Portugal has one of the best healthcare systems in all of Europe, available for every resident. Lisbon's public hospitals, however, have a reputation for having long lines and delays in appointments.
After all, it's the most populous city in the country. Therefore, more urgent cases might require using the private health system or a trip to a public hospital outside the center.
When it comes to education, public schools also have a good reputation and are entirely free of charge, available for all children in the country. School supplies must be paid for by parents, though, but the cost is low compared to private schools.
It's important to note that classes are taught in Portuguese. So if you want to enroll your child in a school in English, French, or German, check out our article International Schools in Lisbon. It has a list of options along with their fee structures and curriculums.
International Schools are thought to be better for expat families. If your children are older and don't know Portuguese, an International School will allow them to feel more included. Relocating to a new country is quite tough on its own, but this is where you can help them.
Leisure and nightlife
Lisbon has a vibrant and bustling nightlife. In addition to having many tourists throughout the year, the city is home to an international community and many university students. There are bars and clubs for all tastes and prices.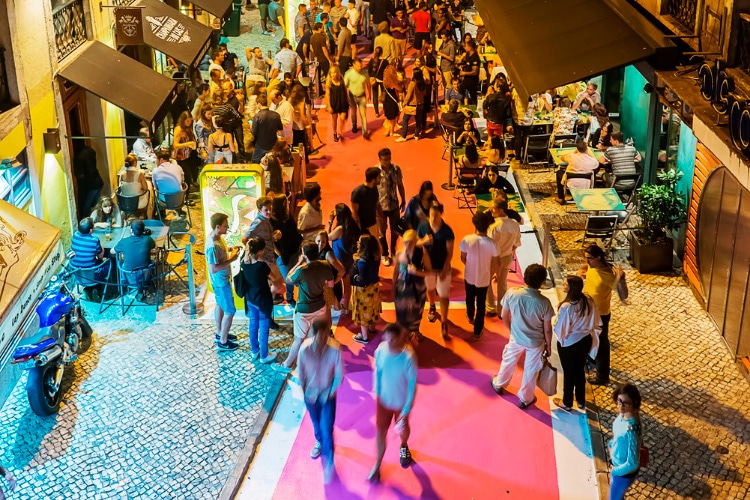 Those who prefer live music are also in luck, Lisbon offers great events and cafés and restaurants with this option.
There are parks, gyms, shopping malls, cinemas, fairs, and markets throughout the year. There is never boredom in Lisbon.
Consider living in the surrounding cities in the Lisbon area
Above all, the center of Lisbon has become almost too expensive to be enjoyable nowadays. Sure, it's still cheaper than most European capitals, but from the local perspective, it's too much.
That's why the surrounding cities of Lisbon, still a part of the Lisbon metropolitan area, are a great choice. Lisbon can be quite expensive, a bit loud, and perhaps you'd like to be in a different setting. Take a look at these options: 
Setúbal
Also known as Margem Sul (South Bank), the region of the city of Setúbal, it is partly a dormitory of Lisbon. Thousands of people live on the south bank and travel across the bridge to Lisbon to work every day.
The cost of living is much cheaper, the weather is a bit warmer, and the streets are much quieter, than in the capital. Definitely a choice to have in mind.
Sintra
Home to some of the most iconic monuments of Portugal, Sintra is a beautiful place. The old village is located on a mountain range and is a must-see for every tourist. However, it's also a region with amazing natural surroundings, beautiful mansions, and charming architecture.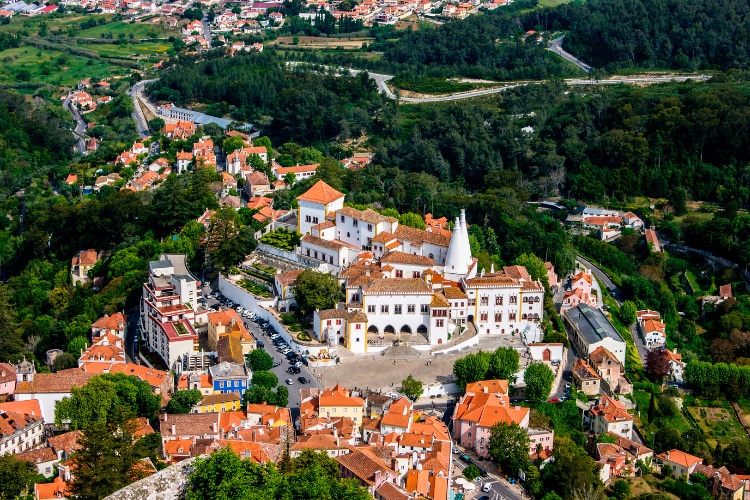 It also has its own particular microclimate, with frequent mists and rain, out of tune with the sunny surroundings. I don't know about you, but Sintra was good enough for Madonna herself to buy a house here. Sorry, not a house, a palacete, which is Portuguese for a small palace.
Oeiras
Very well located between Lisbon and Sintra, Oeiras is a fantastic place to live, where many Portuguese families choose to settle. It's a coastal town, cheaper than the capital, but with good quality of life.
Read also: Expat family in Portugal: how to make adaptation easier for everyone
Cascais
Cascais is an excellent choice for those who like to be close to a big city with all the services, but still like that feeling to be in a small town. At the same you're in a developed and classy town, you're near good beaches and many green spaces.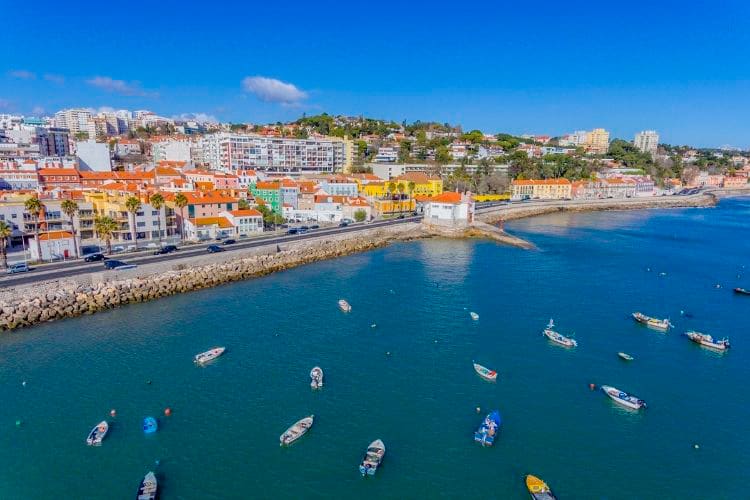 No wonder it has such a high percentage of foreign population, around 15% of the total. It's one of those places where people are proud to say they live.
Read also: Living in Cascais: an expat guide to Portugal's Riviera
Pros and Cons of living in Lisbon
Well, now you know almost everything about living in Lisbon. Let's make a list of some of the best things about the city, and some comparatively unavoidable obstacles. There's no such thing as perfect, don't you agree?
Pros
Biggest business and tech hub in Portugal
Huge expat community
#1 city for digital nomads
More affordable than living in the US or the UK
Safety and security
Top-notch education, health, and transport facilities
Excellent weather
Cons
It can get crowded and noisy, especially with tourists
It's getting expensive to live here
Rent is one of the highest ever
What should an expat think about living in Lisbon?
Lisbon can undoubtedly be counted as one of the best places to live in the world. The combination of safety, beauty, culture, cost, and quality of life makes it almost perfect. But, living in Lisbon is also different for an expat than it is for a local Portuguese.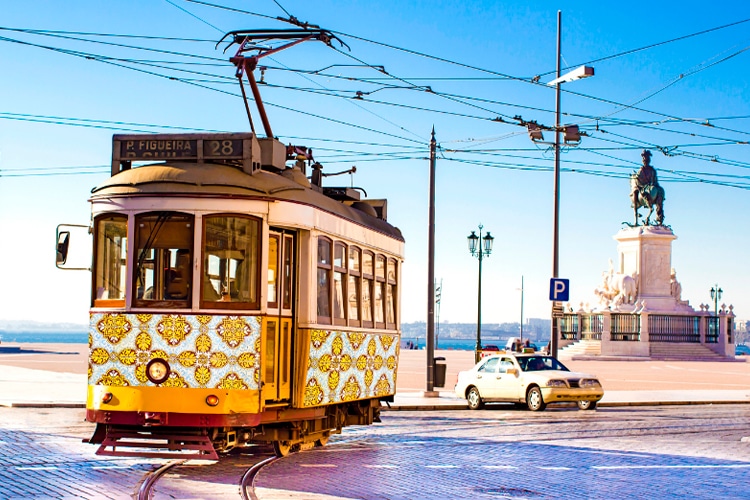 It's a European metropolis with a Portuguese charm. The question you should be asking is whether or not you can sustain your preferred lifestyle in the city. Prices are continually rising, and the country's booming real estate is only making it more renowned.
So, you can see why the locals are worried about prices. Nonetheless, the quality of life and professional opportunities beat anything you can find in Portugal. It's a business hub, after all.
You might also like to read: Lisbon, Porto Or Algarve: Which One Should I Choose?
Join our expat community in Portugal
If you're interested in connecting with expats living in Lisbon, we have a Facebook Group – All About Portugal For Expats. Feel free to ask as many questions about the city as you'd like. Residents from Lisbon can be one of your best guides.
If you do choose to live here, be prepared to fall in love with the Portuguese culture. We'll see you soon!
And remember, Viv Europe experts are always here to help you out! Contact Us and turn your Portugal dream into a reality.