Last Updated on May 4, 2022 by Letícia Melo
Investing in real estate in Portugal can be a smart decision. Thousands of expats from around the world are benefiting from buying properties in this country for residing, applying for the Golden Visa, or simply making a profit by renting them. But researching a property from abroad can be quite a challenge, therefore, check out the best real estate websites in Portugal for you to do an in-depth online search before finally making the right investment.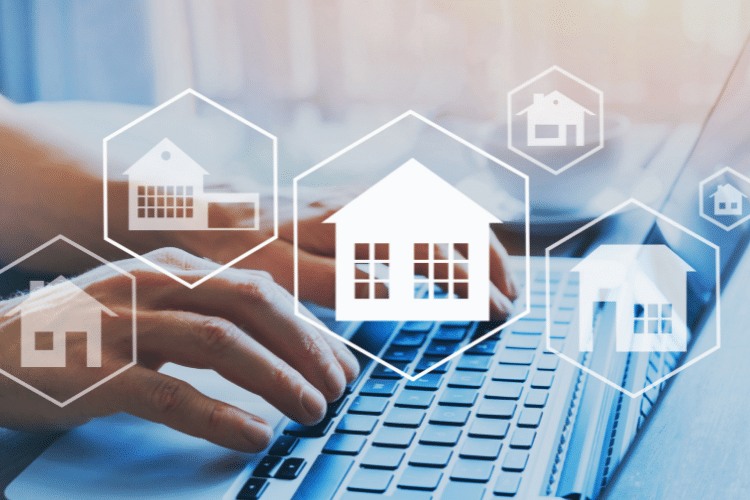 The best real estate websites in Portugal
If you're looking for online property listings, you'll find many options for real estate websites in Portugal. Here are some of the best ones in the market:
Casa Sapo
The leading real estate portal in Portugal, Casa Sapo has the largest number of listings and is a proudly Portuguese company since 2001. Their search system is complete, with all types of properties for rental or sale translated to English, French, and Spanish.
Especially for foreigners who still don't know Portuguese regions very well, the website design is very useful to help the user to locate and understand where the properties are situated on the map.
You can find any type of property there, from luxury properties to lands, apartments, houses, garages, shops, and so on. In order to list an ad on the website, you must pay a fee that the website indicates according to the characteristics of your property.
Idealista
With millions of properties listed for sale and rental, Idealista is one of the main real estate websites in Portugal, Spain, and Italy. Idealista presents a website and mobile app with useful features and all the information you need, divided into many filters.
You can search for properties to buy or rent in categories such as a house, apartment, vacation rental, room in a shared residence, office, land, garage, storage room, and so on. Just as Casa Sapo, Idealista also presents the regions of Portugal in a user-friendly design.
One of the main differentials of Idealista is that the website isn't only available in Portuguese and English, but also in Spanish, French, German, Italian, Danish, Finnish, Norwegian, Polish, Romanian, Swedish, Russian, Greek and Mandarin. That is, this is by far the most expat-friendly of all the real estate websites in Portugal. Besides, people looking to sell their property can place a listing on the website for free.
Imovirtual
The website Imovirtual is another excellent portal option to find properties for sale in Portugal. With more than 300,000 listings for sale, for rent, or for the season, Imovirtual also offers excellent search and filters for those looking for the ideal property in both English and Portuguese.
There you can find all types of property to live in, houses, apartments, rooms, terrains, farms, and estates. For entrepreneurs, Imovirtual also presents separate options for buildings, offices, goodwill, and investment properties. The filter options are also very complete, making it a better user experience.
If you wish to place a property for sale, payment is required for your ad to be active for a certain amount of time, at least €15 for 3 months. Besides being published on Imovirtual, your ad will also be automatically posted on OLX.
Kipper Tree
Kipper Tree is a real estate website made not only for expats in Portugal, but also by expats in Portugal.
In addition to the website being very navigable and available in multiple languages, they have a wide selection of real estate properties for sale and for rent with above average quality.
It's great for those who want easy communication with English expats who know Portugal and the market well, without necessarily having to contact a realtor.
OLX Imóveis
Part of a brand that has long been known in Portugal, OLX Imóveis is the face dedicated to the real estate market of the OLX group. As with other sales areas on the site, OLX Imóveis works as a marketplace with many listings and a service that really works.
The downside of the site is that all its content is in Portuguese, with no translation into English. Therefore, it becomes more complicated to try to find a good property that way on this website.
To place a property for sale or for rent on the site, you must pay a fee of at least €9.99 for an ad.
Custo Justo Imobiliário
Just like the website mentioned above, the portal Custo Justo Imobiliário is also part of a large and famous marketplace portal for a variety of products. On this site, you will find a huge amount of quality listings, with a good user experience design. Also, to advertise a property for sale or rent, you do not need to pay any fees.
However, just like OLX, the Custo Justo does not make its content available in languages other than Portuguese, making life difficult for expatriates in Portugal.
Consider the real estate agencies in Portugal
In addition to simply looking for real estate on real estate websites in Portugal, you can also make your life a little easier by hiring a realtor. Take a look at the main real estate agencies in the country:
Remax
The real estate agency Remax is a traditional company, known all over the world and with a strong presence in Portugal since the year 2000.
One of the largest international real estate franchising networks, it has more than 10 thousand real estate agents only in Portugal.
In addition to the impressive numbers, Remax also has a website with quality searches in English and Portuguese. However, it is not as comprehensive as the previous websites.
Era
Another great option for a real estate agency is Era. Founded in the 70s in the US, ERA (Electronic Realty Associates) is one of the most famous among the locals. It has a very strong presence in Portugal since 1998, with more than 200 offices spread throughout the country.
Furthermore, Era's website is available in English, Portuguese, French and Spanish, and has good navigability and functions.
Century 21
One of the real estate agencies with a bigger presence in the world and also in Portugal is Century 21.
They opened their first office in Portugal in 2005 and, since then, Century 21 has more than 3 thousand real estate consultants spread across 175 stores from north to south and across the Portuguese islands.
Their Portuguese website is translated to English and French, also thinking about the expats in the country. Just like the other real estate agencies, the website has quality listings but lacks variety, when compared to the portals.
Engel & Völkers
If you're looking specifically for luxury properties, the real estate agency Engel & Völkers may be the right choice. The brand operates with high-end residential and commercial real estate and is present in Portugal since 2006. Their agents mediate the investments in mansions, resorts, villas, and estates.
Besides, this agency stands out by having its website content fully available in several languages: English, Portuguese, German, Spanish, Dutch, Italian and Russian.
Navigability and variety on the website aren't the best, but considering that the company seeks exclusivity, that's not exactly an issue.
Things to know before you invest
Among all types of investments in Portugal, real estate is one of the most promising areas. As Portugal continues to develop rapidly, the real estate market is increasing in value every day.
More qualified people are moving into the country, and the economy is at a balanced stage and supported by the stable European Union. Tourism continues to boom, even after the pandemic and profits from vacation rentals on Airbnb or Booking services are already familiar sources of income in the country.
However, even though you should be optimistic, you must be well informed to be able to make a good investment. Read our Complete Guide to Real Estate Market in Portugal and learn all about it.
Thousands of expats are moving to Portugal
The foreign population living in Portugal has never been so expressive. According to the official data, in 2020 there were around 660 thousand expats living in Portugal with a residence permit. And the forecast is that this number will keep increasing.
Attracted by the low cost of living, mild climate, safety, and quality of life in Portugal, the expatriate community is strong. It is mainly made up of British, French, Italians, Romanians, Brazilians, Cape Verdean, Chinese, and Indians.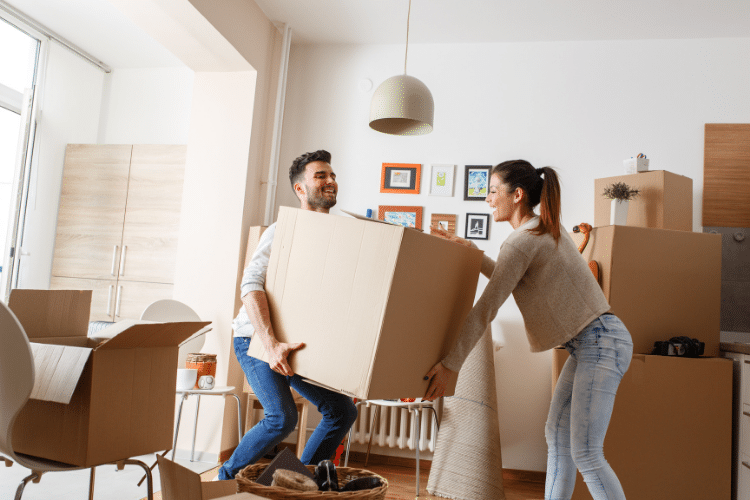 Families from different cultures find in Portugal a place to start life from scratch, investing and enjoying quality time.
Read also our article Renting a property in Portugal: 6 tips to avoid unnecessary problems
What you should know about the Golden Visa
In addition to the fact that real estate investment in Portugal can be quite profitable, the acquisition of a property in the country can qualify you for the Golden Visa, and consequently, a Residence Permit.
Not only that, it grants to its holder and their family the possibility of free movement within the EU Schengen area and of opening a process to apply for Portuguese nationality after 5 years living in the country.
In order to apply for Golden Visa with a real estate investment, you will need to meet certain requirements, such as:
Purchase a property worth more than 500 thousand euros
Acquire a property in an urban rehabilitation area, which is worth more than 350 thousand euros
As for 2022, the most populated regions of Portugal won't be eligible for Golden Visa by property acquisition. Most of the Lisbon area, Porto, and Algarve are out of the list.
Have a consultant or lawyer to fight for your rights
Besides understanding the market and finding the right property, there is still much to be done before signing the papers.
How can you be sure that the property you rented or acquired online is the same as the pictures?
And what about getting bank financing or negotiating prices with realtors or landlords in Portuguese?
You may even need to analyze documents or deal with the parish council.
And of course, you will need to activate all the property essential services before moving, such as energy, water and gas before arriving in Portugal.
Also, we can't forget about your visa to live in Portugal.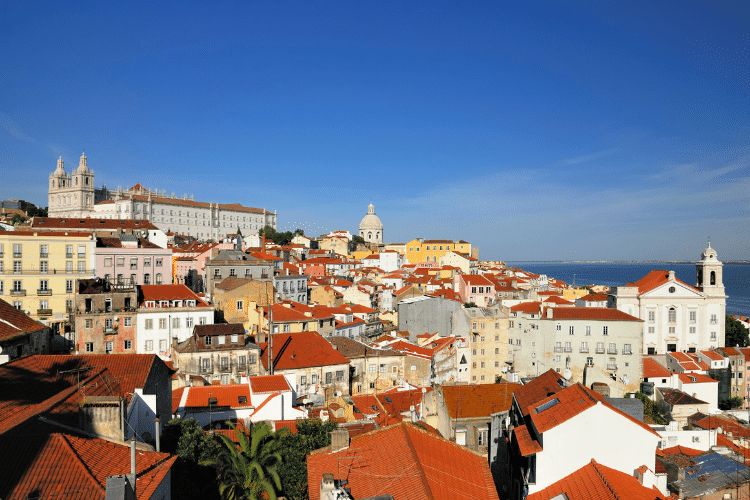 These are only a few situations where getting professional help is the right thing to do to save you time. Having a consultant who knows the market, the locals, who can visit the property beforehand and handle bureaucracies can come in handy. And that is one of the main services that we offer at Viv Europe.
Do you need help in finding the right real estate investment?
Finding the best real estate investment in Portugal from another country is no easy job.
Even with very good research on the best real estate websites in Portugal, there is still a lot to do before signing the papers.
Whether you are buying, renting, or selling a property in Portugal, we at Viv Europe can offer some professional guidance along the way.
Get to know our Real Estate Services and find out how our team of experts can help you make a great investment in Portugal before you even set foot in the country.