Last Updated on January 23, 2023 by Maryam Siddiqui
A short trip might just turn into a long one once you experience the beautiful life in Portugal! If you're unaware of how real estate works around here, let us guide you. Whether you want to be surrounded by businesses in Lisbon or nature in the Azores, renting a property in Portugal is far more straightforward than you think. But you should know a few things before you go ahead and make that booking.
The first question you must ask yourself is whether renting is the most advantageous option. Buying a property might be considered depending on the goals you have. It all depends on why you want to stay, for how long, and where!
Keep reading to learn the 6 tips our team of real estate experts has compiled for new tenants. Is there anything you should or should not do? Let's go through all the tips to keep in mind to avoid unnecessary problems. Happy reading!
Renting vs buying a property in Portugal
Nearly 25% of residents in Portugal rent a property. A vast majority indeed prefer to buy property, but not everyone can afford that. And we're also taking into account people who are here on scouting trips, vacations, business trips, and so on. 
The rental market booms during tourist seasons, resulting in a long queue of families and individuals waiting to find the right deal. It's hard to stay away from the Portuguese golden sun and Algarve's perfect beaches.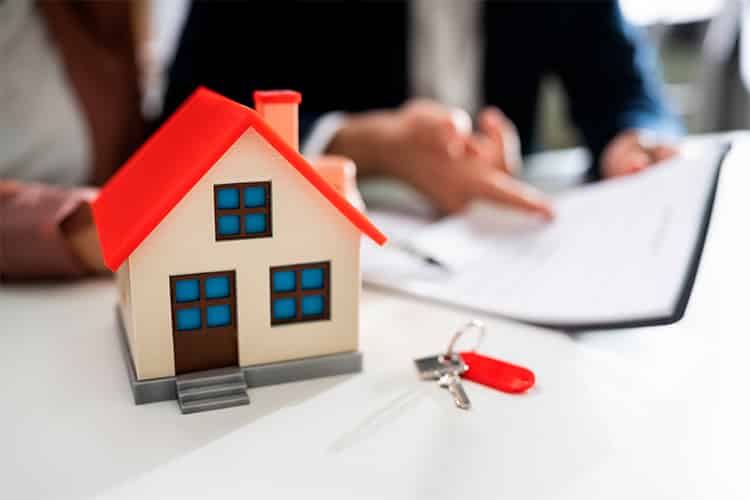 We all know Portugal lovers don't shy away from planning ahead! Rental bookings are often made months in advance, so spontaneous trips might end up costing you a lot more than you'd actually spend in this country.
Buying a property, on the other hand, is a completely different process altogether. It requires months of research, debating where you want to reside or invest, and then signing a deal that completes your purchase.
Expats are much more likely to buy a property when they're sure they want to spend a significant amount of years connected to Portugal. That could mean living with family, spending your retirement, or just for investment purposes to get a Golden Visa.  
Ultimately, renting a property makes sense if you're here for a short-term trip, business work, or here as a Digital Nomad. What does the process usually look like?
What kind of problems do people generally face while renting a property in Portugal? Read ahead to find out!
Average cost of renting a property in Portugal
Like most rental markets around the world, the cost of renting a property in Portugal depends on a number of factors. The number one factor is the location, then the number of rooms, the condition of the building, and any other requirements that you're looking for.
Lisbon, the country's capital and a hub for booming businesses, is the most expensive city to rent in. It comes with its perks, but finding a rental in Lisbon can be a bit of a challenge. But what makes the hassle worth it? Check out why living in Lisbon is always a popular demand! 
If you're looking for something drastically cheaper, closer to nature, and without the distractions of city life, the Madeira Islands are calling for you. They're affordable and your best bet to be near nature and peace. 
Check out the table below for some estimates of rental prices in different regions:
| Region | Rent (One-Bedroom in City Centre) |
| --- | --- |
| Lisbon | €1,207 |
| Porto | €800 |
| The Algarve | €700 |
| Azores Islands | €600 |
| Silver Coast | €525 |
| Madeira Islands | €450 |
Estimates are from Numbeo (as of January 2023).
As an expat, a tourist, or a businessperson, you'll find numerous other options than the ones listed in the table above. Portugal has something for everyone, which means you'll find a rental according to your budget as long as you research properly.
With that being said, here are some things to look out for before renting a property for the first time.
Tips for renting a property in Portugal
The first step is to check whether your preferred property choice has all the amenities you'd need to live with ease. Perhaps a metro station if you must travel frequently and reach destinations quickly or a hospital in case you have preexisting medical conditions that need care.
Assuming that you've chosen that renting is the best option, here are some tips to avoid problems when renting a property in Portugal:
1. Sign a contract
You can formalize a contract in different ways around the world. In the case of the Portuguese legal system, it is very important to have a written, signed contract. They take bureaucracy very seriously.
The name of the lease or rental agreement in Portugal is "Contrato de Arrendamento". There are some mandatory requirements for this type of contract, such as:
Identity of the parties;
Property location;
Purpose of the contract;
Price and payment form;
Term, among others.
A well-designed rental agreement will guarantee you peace of mind. The contract will be the first guide to solving disputes regarding the rental.
If you're renting a property in another country for the first time, you can't possibly know all the technicalities to deal with issues. And that's okay. That's why we highly suggest hiring a professional to assist you in this field.
For first-timers, it's crucial to gain experience in how things are run and why or why not it's essential to sign a contract. Stay safe, and always have it on paper.
With Viv Europe your plans for Portugal
will finally come to a reality
2. Find a translator
Despite the growing popularity of some tourist regions in Portugal, the language barriers still seem to get in the way sometimes. You'll find quite a few people in the Algarve, Lisbon, or Porto who can speak English, but not so much around other cities.
You should keep in mind that most Portuguese people only know one or two languages. It's highly likely that you might run into problems if you're not able to communicate with your landlord.
Even though machine translators are working more and more efficiently, it is prudent to hire professional services if you are a non-Portuguese speaker. Portuguese is the official language since contracts need a registry before public agencies.
You might find English-speaking brokers, consultants, and lawyers. If you do not have this kind of assistance and you are familiar with contracts, you can hire a translator. Also, keep in mind that there are some contract formalities and requirements.
Since bureaucracy can lead you to visit state offices more than once, you'll require help understanding the process.
Don't want to hire a translator? Check out all about Learning Portuguese! Is it easier than you were anticipating?
3. Guarantee
An amount equivalent to six months' upfront payment is the most common type of guarantee. The name of this guarantee is "caução".
In this case, landlords hold the guarantee in their names during the validity of the contract. In the end, this amount is reimbursed since there is no contract default or property damage.
Alternatively, the parties can elect an escrow account, depending on certain circumstances, such as contract value. In this case, the bank will be the amount holder.
Be sure to clarify this with your landlord before you sign the contract. Communicate how long you wish to stay and ask questions about early cancellation etc.
4. Expenditures
In most cases, utility bills are not included in rent. Monthly utilities can cost around €120, which includes electricity, heating, cooling, water, and garbage. These charges remain more or less the same throughout the country.
As per the law, parties shall set in the contract who will be responsible for the charges. If there is no agreement in this sense, the Portuguese Civil Code provides that the expenses related to the provision of goods or services of the property) will be borne by the tenant.
Condominium or gated community expenses are usually a landlord's responsibility. We recommended detailing as much as possible the different types of expenses. Moreover, define who will be responsible under the contract.
5. Pets
Portuguese law deals with the matter, which, in free translation, states that:
"Up to three dogs or four adult cats can be housed in urban buildings for each house, the number of animals cannot being exceeded, unless, at the request of the holder, and upon binding opinion of the municipal veterinarian and the delegate of health, accommodation is authorized for up to a maximum of six adult animals, provided that all the legally required hygienic, sanitary and animal welfare requirements are met".
Even though this law statement is in force, few residents comply with this obligation.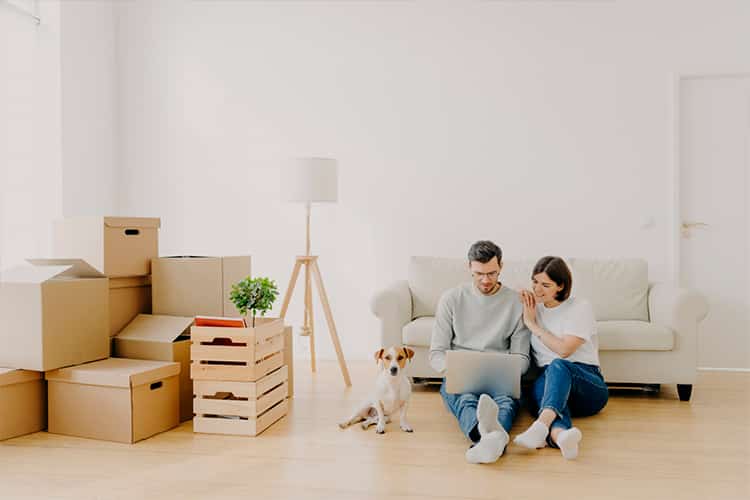 The landlord may prohibit pets in the contract, which may lead to further disputes. In this case, court precedents ensure the tenant has a pet in a leased property, even though there is a clause in the contract in the opposite sense.
It's important to respect the rules set by the landlord. It helps maintain standards for other residents nearby, as well as for you.
That's a hurray for those who love pets. Furthermore, you can find all information about taking your pet to Portugal in our article.
Key Takeaways
If we could summarize the recommendations into a single piece of advice, here follows:
We would suggest checking in advance your particular circumstances. Also, highly consider your goals and needs. Don't just jump into an agreement before doing your homework.
Remember, you will live abroad. Pay special attention to this task.
Once you've found the property that fits your criteria, ask questions to clarify the terms and conditions. Be mindful of people around you, and don't forget to greet your neighbors with a Bom Dia (Good Morning) every now and then! 
Portuguese people are some of the kindest and most welcoming people you will ever meet. Feel free to approach them for help, and they will most likely make you feel at home. 
Do you need help renting a property in Portugal?
Does renting a property in Portugal still sound like a lot of work? Don't fret; a team of real estate experts is waiting to help you! The process might seem lengthy to you, but it's seamless once you have the right resources around.
If you want more tips just like these, we recommend joining our Facebook Group – All About Portugal For Expats, a community of 9,000+ Portugal enthusiasts waiting to help you with your relocation.
And remember, real estate experts at Viv Europe are always here to help you every step of the way. Leave the hassle of finding the perfect rental to us and pack your bags for a trip that will change your life!
ur relocation to Portugal.