Last Updated on November 27, 2023 by Maryam Siddiqui
Relocating for your golden years can be a bittersweet decision. It takes time to decide the when, how, and most importantly, where. Nonetheless, you deserve the best you can get! Retirement in Portugal or Mexico is similar but still worlds apart.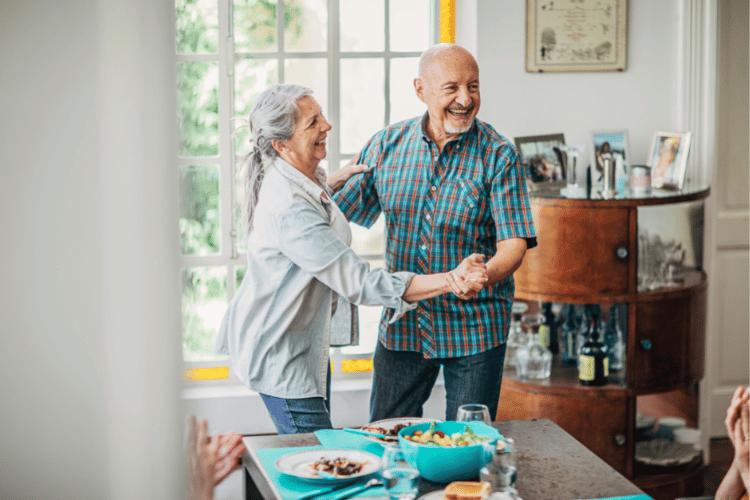 Let's start by listing what you'll look for in your dream retirement destination. We'll cover the similarities between both, the cost of living, the safety, and how they're both different. Even though both countries might classify as low-budget retirement destinations, life is uniquely different. 
This article will help you list everything you should be looking for to fully decide which country ticks most of your boxes first. By the end, you'll have an idea of what to expect, what other expats prefer, and the kind of standard of living you should expect. Happy reading!
Retirement in Portugal or Mexico? Why expats choose them
According to Forbes, Portugal and Mexico are among the top five welcoming retirement havens. So why are people so intrigued to retire here? What makes them ideal for expats? Let's find out. 
Many expats find Portugal an ideal retirement destination due to its low cost of living and attractive tax benefits. However, the advantages go beyond money. The mild climate of Portugal, with more than 300 days of sunshine per year, is one of the top reasons to retire in Portugal. But there are so many more!
When you combine beautiful beaches, a slower pace of life, and the prevalence of English speakers, Portugal becomes a stunning place to retire.
Similarly, Mexico is known for its mesmerizing natural beauty and welcoming culture, as well as its semi-Latin, semi-European way of life. The food and drink culture in Mexico is absolutely wonderful too. The beer and, of course, its agave alcohols such as tequila and mezcal are a favorite.
So what's better? Retirement in Portugal or Mexico? Well, to find that out, let's just first find out the similarities between both countries. Later, we'll discuss why the differences make expats choose one over the other. 
Similarities between the countries
As old age draws near, people tend to prioritize mental peace more and more. And there's not much that retirees look for; peace and calmness is almost always the most valuable thing. A hugely contributing factor to enjoying that peace can also be the desire to live in moderate temperatures. 
Portugal and Mexico have similar year-round temperatures, with both dry and rainy seasons. However, even during the rainier months, there are usually plenty of hot, sunny days, and any rainfall usually falls in heavy showers that clear quickly. Additionally, the beaches and natural parks are beautiful.
Both countries have adequate healthcare systems with high-quality diagnostic equipment. Just like Portugal, Mexico has both public and private hospitals along with different health insurance plans to cover all your needs.
Furthermore, both cultures deeply value hospitality, and family and friends are an integral part of everyday life. So no matter where you are, there will always be someone to lend you a hand.
The beaches in Portugal and Mexico are famous for the tropical breezes blowing through the palm trees. They're not meant just for relaxing, though. You can also get some of the freshest seafood imaginable, like delicious oysters and crabs caught in the ocean.
Portugal vs Mexico for expats
Although both countries share common traits, both have unique offerings. Let's dive right into knowing what it's like living retired in each of these places. 
About living retired in Portugal
There are many reasons why Portugal is a popular destination for expats, not just because of its warm climate and beautiful beaches but also because of its high quality of life.
One of the biggest reasons why it is such a popular retirement destination is that it has a low cost of living. With an income of approximately €1,700 per month, you could afford a very comfortable lifestyle. Despite the higher cost of living here than in Mexico, the quality of life in Portugal compensates for a lot.
Rest assured that you will spend your golden years living a joyful life in a family-friendly neighborhood. If you've got any children that are still enrolled in school, Portugal also has amazing International Schools with expat communities from around the world.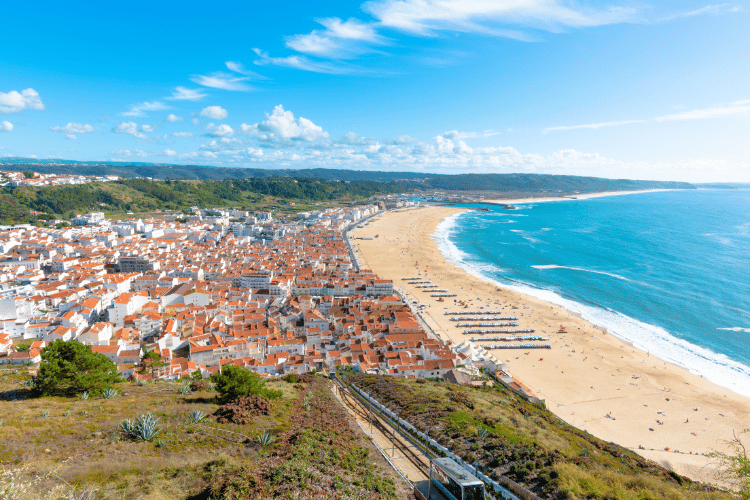 About living retired in Mexico
Let's talk about the incredible and vibrant Mexico! 
The country has long been known as a popular retirement destination for North American expats. The close border makes it incredibly easy to pack your bags, get in a car, and drive your way to Mexico. However, it has recently begun to attract young professionals and their families. The developing tech scene has been growing at an annual rate of 10-15% and is now considered the third-largest IT services exporter.
Like Portugal, Mexico has a very relaxed culture, and the people are genuinely friendly. Living in Mexico as a retiree will help you make positive lifestyle changes such as walking more, eating healthier, socializing more, and learning to slow down.
The cost of living in Mexico is relatively cheaper compared to Portugal, but the facilities, including healthcare, transportation, and entertainment, are much more developed in Portugal. We'll give you a breakdown of what we mean.  
Differences between the countries
Despite the numerous similarities, there are major differences between Portugal and Mexico. The standard of living is one of them, but let's mention a few other aspects before diving into the details.
Firstly, Portugal is ranked 41st on the list of best countries to live in, whereas Mexico is ranked 99th. Several factors have been considered when determining the rank, including the cost of living, GDP per capita, human freedom index, and corruption index.
Another difference between retirement in Portugal or Mexico is how particular the Portuguese are about their lifestyle and general treatment of society. Mexicans are already very family-oriented, but the Portuguese are even more so.
The Portuguese prefer to spend more time at home, both with family and friends. However, Mexicans love the roads. The Portuguese are morning people, whereas we Mexicans are night owls.
Here's one thing that will make a real difference to many: cost and quality of life in each country, so let's dig into the details!
With Viv Europe your plans for Portugal
will finally come to a reality
Cost of living in each country
Portugal is a hot tourist destination and won World Travel Awards for Europe's leading destination in 2022. There are plenty of places in Portugal that you can visit for leisure without ever being bored.
Talking about living costs, even though there are expensive and affordable cities in Portugal, you're likely to have an objectively better lifestyle in Portugal than in Mexico, given the same level of resources. 
However, when compared to Mexico, local purchasing power, how much you can buy with what you spend locally, is significantly higher—nearly 20% higher.
Check out the table below for a side-by-side comparison:
Expenses
Cost in Portugal
Cost in Mexico
One-bedroom apartment in the city center
€737
(15,187 MXN)
€452
(9,328 MXN)
Three-bedroom apartment in the city center
€1,305
(26,886 MXN)
€791
(16,308 MXN)
Groceries
€250
(5,085 MXN)
€200
(4,067 MXN)
Utilities
€110
(2,2,85 MXN)
€50
(1,045 MXN)
Transport (Monthly Pass)
€40
(824 MXN)
€17
(350 MXN)
Gasoline (per liter)
€1.93
(39.82 MXN)
€1.10
(11.69 MXN)
Tennis Court Rent (1 Hour on Weekend)
€11.68
(240.72 MXN)
€12.97
(267 MXN)
Data is from Numbeo (as of January 2023).
Taxes
In Portugal, all income is taxed. This includes pension income as well as income from foreign sources. The Portuguese government has taken steps to make the country more welcoming to expatriates. This includes the status of Non-habitual Residence (NHR), which allows you to benefit from 10 years of tax incentives.
NHR applies to people who have not had a tax residence in Portugal for the last five years. Residents must submit an annual tax return declaring their income. Work income, investment income, capital gains, pensions, and rental income are all included.
Similarly, Mexican citizens are required to pay taxes ranging from 1.92% to 35%. If you buy a home in Mexico, you must pay an acquisition tax ranging from 2% to 4.5%, depending on the state.
Transport
Mexicans and Portuguese like to run most of their errands by walking or taking public transport as they are inexpensive.
Public transport in Portugal is very efficient and works effectively. You will find trains, trams, taxis, metros, and motorbikes at very cheap rates. However, transport is relatively expensive in Portugal compared to Mexico. This can be attributed to Portugal's modern and well-organized transportation system. A one-way ticket on local transport costs only €1.70, and you can save a lot more if you get a monthly pass.
Similarly, many Mexican cities are walkable, and public transportation is inexpensive. Within most cities, bus fares range from 30 to 40 cents per ride, while taxi fares range from €2 to €4, depending on the distance.
Climate
Portugal is well-known for its pleasant weather. However, temperatures vary slightly across its regions, including over 1,000 miles of coastline and several interior locations with the extreme summer heat. Light snow may fall in some areas during the winter, but it is not a common occurrence.
Most expat destinations in Mexico are closer to the equator, so the weather is pretty consistent.
If you like long summers, you're in luck. And if you enjoy spring-like weather, there are plenty of places in Mexico where you can find it!
Here are the average temperatures during different seasons:
Country
Spring
Summer
Autumn
Winter
Portugal
15.4 ºC
(59.72 ºF)
22.4 ºC
(70.52 ºF)
18.1 ºC
(64.58 ºF)
11.8 ºC
(53.24 ºF)
Mexico
24.9 ºC
(76.9 ºF)
27.4 ºC
(81.3 ºF)
26.5 ºC
(79.8 ºF)
23.6 ºC
(74.6 ºF)
Data is from Climate Data.
Security
According to the Global Peace Index, Portugal ranks as the fourth-safest country in the world, with a low crime level. Portugal does not take its gun laws lightly, which is one of the reasons it is regarded as safe.
Violent crimes are uncommon in Portugal, and when they occur, they rarely involve tourists. Regardless, one should take the usual precautions and stay in populated areas.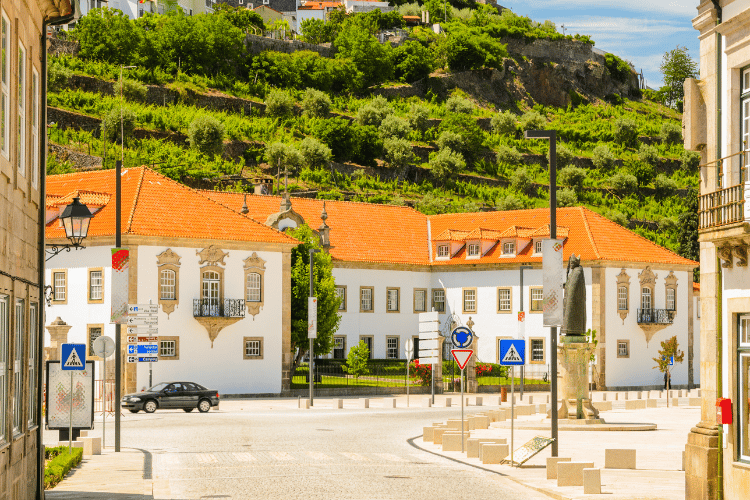 On the other hand, while most popular areas of Mexico are safe, violent crime is a widespread issue in many Mexican states. If you are planning to move here, then you must look for places that are safer from corruption and drug traffic. Some of the safest states are Mexico City, Mérida, DF, and Puebla. 
Entertainment
Well, retirees always look for entertainment and leisure opportunities that can keep them busy and entertained too. Portugal also has some of Europe's largest and most exciting water parks. 
Wine tasting, horse riding, and hiking are just some of the activities that Portugal has to offer. The Algarve has several festivals where you can find entertainment throughout the summer. The region is also known for the best golf courses in Europe, loved by many retirees, expats, and even seasonal tourists throughout the year.
Similarly, you'll be spoiled for choice regarding entertainment in Mexico. From film and music festivals to poetry readings in local cafes and decadent nights out at the local bar scene, Mexico has an unrivaled nightlife and entertainment scene. Whatever type of entertainment you're looking for in Mexico, you'll find it. 
How to get a visa in each country
The D7 Passive Income Visa is a Visa that allows foreign citizens with a passive income to live in Portugal. They enter the country and obtain a residence permit, provided that they can demonstrate that they have sufficient income to support themselves. This income can come from real estate rentals, pensions, and investments, among other things.
In the case of Mexico, there isn't a specific Visa for retirees with passive income. You will need to obtain a resident Visa, which will then be converted into a resident card, also referred to as a Mexican retirement Visa. 
Also, you'll need to present a bank statement detailing your pension income over the last six months or proof of investments for the previous year. For any dependents, proof of family relationship is required, such as a birth certificate.
Bottom Line: retirement in Portugal or Mexico?
It all comes down to your individual preferences. Whether you choose to spend your retirement in Portugal or Mexico, you'll spend a life close to kind-hearted people, in a cozy house, with excellent food and lots to do for fun. 
To ask other expats for their opinions or life experiences, join our Facebook Group – All About Portugal For Expats. We're a community of over 9,000 Portugal enthusiasts waiting to help new expats and tourists make the most of their time in this beautiful country. 
If you're confused with the legal technicalities and which country has an easier Visa process, contact professionals at Viv Europe for guidance. We've helped numerous families, retirees, and students to relocate to their dream destinations and would love to work on your goals too!