Last Updated on June 20, 2023 by Maryam Siddiqui
Moving to Portugal has been a life-changing decision for many expats just like you! Most people start their journey by needing clarity on the types of visas and where to start. We've got you covered. By the end of this article, you'll know the differences between Portugal's Residence Visas and how to get started.
But wait… Do UK citizens even require a Residence Visa? What about citizens from the US? How long can you stay in Portugal? There's only one way to find out! Keep reading to know whether you need it, how long it takes to obtain one, and everything that follows. Let's get started.
What are Portugal's residence visas?
Portugal's Residence Visas are your ticket to living in the sixth-safest country in the world! 
While you can be a tourist in Portugal whenever you want, the Residence Visa has added perks. It's a document that gives you the right to enter the country and establish residency. The Portuguese Embassy or Consulate in your country issues it.
Are you looking for a way to grow your business and explore endless opportunities for your career? Or study at world-renowned universities in Portugal? Maybe just retire in the alluring Algarve? The Residence Visa allows you to do all of the above.
So, do you even need it?
Who needs Portugal's residence visas?
If you're a non-EU citizen looking to move to Portugal, you'll need to obtain a Residence Visa to move here. That also includes residents of EFTA countries. You can find the complete list of non-EEA countries here.  
You might already know about Portugal's agreement with certain countries that allows free movement between international borders. People living within the European Union benefit from this agreement and don't require a visa to travel here.
So, for example, if you're from the U.S. or Singapore, you'll be required to go through the entire immigration process. However, if you're from the United Kingdom or Spain, you won't need a visa to travel here.
The different types of Residence Visas in Portugal
We'll cover the differences between seven kinds of Portugal's Residence Visas with their requirements and procedures.
D1 Visa: For people who are going to work in Portugal
The Portuguese Work Visa is for those brilliant minds hired by a Portuguese company to work here. It's officially known as the D1 Visa. 
To obtain this Visa, there are three steps you'll perform before submitting your application:
Search and shortlist job opportunities that are available for your expertise, and also shortlist which city you'd like to work in;
Go through the selection process: Once your job application moves to the next stage, you will have to give an interview and be tested for your knowledge;
Hiring: Congratulations on reaching this step! The hiring process includes signing a Promise of Employment Contract, and getting your NIF Number and your Social Security Number.
Did you know Lisbon and Porto are the country's top industrial and economic hubs? Many expats move here with a D1 Visa to thrive professionally and personally.
D2 Visa: For people who will start a business in Portugal
The D2 Visa is for entrepreneurs who want to move to Portugal and start their businesses. It's commonly known as the Business Visa or the Entrepreneur Visa and is getting extremely popular recently.
Why is it so popular, you ask?
Thanks to Portugal's favorable business environment and high standard of living, the D2 Visa is quite in demand. It's especially popular among the expat community because Portugal has a strategic geographical location, and it's easy to expand a business to Europe.
However, the D2 Visa involves some additional paperwork. For example, creating a business plan, opening a bank account, or even establishing a company before applying for the visa.
If you're unsure about your objectives, getting in touch with a professional can solve your problems.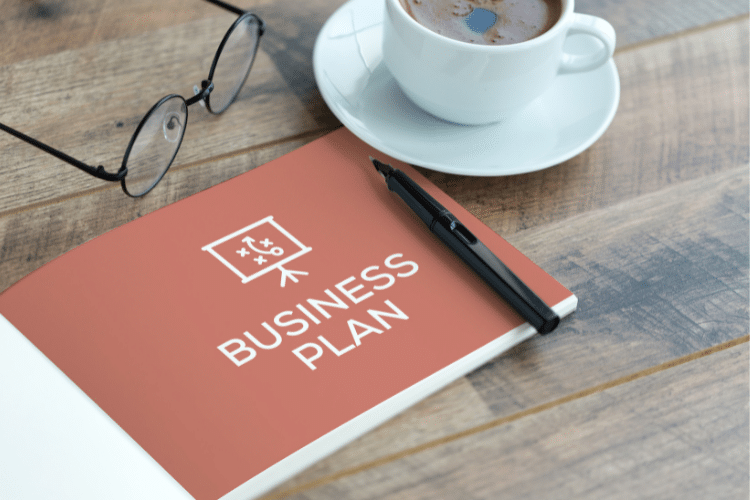 D3 Visa: For highly qualified professionals in Portugal
Highly skilled professionals are individuals with exceptional technical skills and adequate qualifications. If you're a scientific researcher, professor, management director, or information technology expert, this visa is for you. 
Given its importance, the D3 Visa application goes through an examination, and you also need to provide an employment contract. You might want to check out our detailed article on All About The D3 Visa if you're interested.
D4 and D5 Visas: For international students in Portugal
Both these visas are for international students who want to study in Portugal. So, what's the differentiation? The D4 Visa is for short-term courses, while the D5 Visa is for students enrolled in long-term programs.
To apply for either of these visas, you'll need to be accepted into a Portuguese educational institution and prove that you have enough financial resources to support yourself during your studies.
Portuguese universities provide excellent education and attract many students who later become residents after experiencing Portugal's quality of life. A huge advantage is that private and international universities teach in English, so it's okay if you haven't learned Portuguese.
With Viv Europe your plans for Portugal
will finally come to a reality
D6 Visa: For family reunification in Portugal
Family reunification is the process of authorizing family members of Residence Permit holders so that they may live in Portugal. The visa to apply for this process is known as the D6 Visa.
Let's give an example; Zack moved from the U.S. to Portugal a few years ago. After living here and receiving the Residence Permit, he wants his family to move to Portugal with him. The family members that can apply for this visa are his spouse/partner, children (under 18), and dependent parents.
To apply for this visa, you'll need to have a valid passport and proof of your relationship with the Residence Permit holder. You'll also need to prove that you have enough financial resources to support yourself during your stay in Portugal.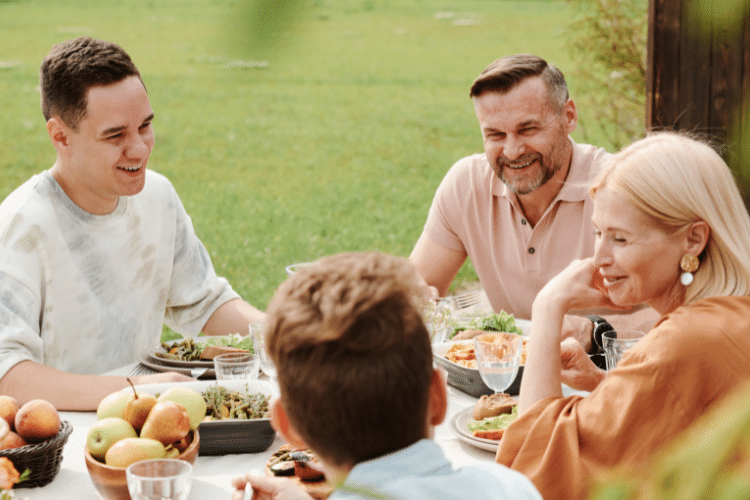 D7 Visa: For anyone who has passive income
The D7 Visa is the most favored when it comes to Portugal's Residence Visas among expats. It's meant for anyone who wants to move to Portugal and has passive income, such as investments, pensions, or rent. 
Recently, many retirees have chosen to retire in the Algarve after obtaining a Passive Income Visa.
To apply for this visa, you'll need a valid passport and proof of means of subsistence for a year, among other documents. You'll also need to show your international health insurance. 
New Visa For Digital Nomads
In October 2022, a new Visa was launched for Digital Nomads and Freelancers, who have honestly waited for this update for too long! 
Through this new Visa, Digital Nomads can work in Portugal for up to 1 year, given that their monthly income is at least €3,040.
The applicant must show that they have a contract of employment (or proof of self-employment) and their tax residency documents.
This Visa has removed all obstacles that Digital Nomads previously faced when wanting to live and work in this beautiful country in Southern Europe. You'd be amazed by the number of freelancers who have waited for this update!
What about Portugal's Golden Visa?
Although Portugal's Golden Visa may lead you to think it is a residence visa, that's just its popular name. In fact, it's a Residence Permit that you can obtain by investing in Portugal – not a visa.
Through this, you have the luxury of traveling freely within the Schengen Area for five years. After these five years, you can renew the Residence Permit or even apply for Portuguese citizenship.
As the name suggests, the Golden Visa is your golden ticket and has many perks. But, it's also very exclusive. To obtain this visa, you need to make one of the following investments:
Invest in a Portuguese company or create your own with at least 10 new jobs;
Transfer €1 million or more to a Portuguese bank account under your name or your company's;
Acquire properties in Portugal worth at least €500,000;
Acquire property in an urban regeneration area in Portugal for an amount of €350,000 or more;
Invest at least €500,000 in scientific research projects;
Make a capital investment of €500,000 or more in artistic productions or the recovery of national heritage;
Make a capital investment of at least €350,000 in environmental rehabilitation projects.
Before you begin thinking about the Golden Visa, you should know that its laws are prone to changing frequently. Get assistance from Viv Europe to ensure that you use your time and money efficiently prior to the application.
After the visa, obtain a Residence Permit
Once you have your valid Visa, you can obtain a Residence Permit to live in Portugal. Let's outline the steps to make it easier for you! 
You will enter Portugal and complete the necessary immigration procedures. After you're settled, you'll need to schedule a biometrics appointment at the Portuguese Immigration and Borders Service (SEF). 
During the appointment, you'll be asked for your biometric data which includes fingerprints and photos. After that, you'll submit the residence permit application along with supporting documents, including proof of accommodation, financial means, health insurance, and criminal record clearance if required.
Lastly, you'll pay the applicable fees for the application and processing. Then, SEF reviews the application, and if approved, they issue a residence permit card which you can collect from the same SEF office.
How can long does it take to obtain one of Portugal's Residence Visas?
The time it takes to obtain a residence visa for Portugal varies on the type of visa you're applying for. For example, the D7 Visa can be issued within two weeks, while the D6 can take up to six months.
Another crucial deal-maker is whether you've attached the correct documents properly or not. Often, people forgo the importance of Portugal's bureaucracy and cause unnecessary delays in their visa applications.
How much do Portugal's Residence Visas cost?
Similar to the time of obtaining your visa, the fee depends on which visa you're applying for. For example, most of Portugal's Residence Visas cost €90, while the family reunification visa is free of charge.
It can depend on the duration of your stay, your purpose for obtaining one, and your country of origin. For the United States, you can take a look at the VFS Global website to check the latest prices. The website also allows you to apply for Portugal's Residence Visas online.
How can I apply for one of Portugal's Residence Visas?
Now we've reached the most enjoyable part you were eagerly waiting for! We understand your excitement; we've gone through the entire process, and the wait is so worth it.
The first step is locating a Portuguese Embassy or Consulate nearest you. You'll fill out an application form with all of your details and attach the required documents there. During this step, you must be careful attaching all the necessary documents. 
The last step is to pay your fee with your application and wait for its approval. The consulate will then process your application and, if approved, issue your visa.
What happens if my visa application is denied?
The Portuguese Consulate decides the fate of your application. Unfortunately, weaker applications have a higher chance of getting rejected. This is why people prefer hiring professional immigration assistance to get their visas on the first try. 
In case your visa application is denied, there's no refund fee. You may choose to appeal the decision, for which you'll need to submit a written request to the consulate. You should proceed with this request within fifteen days of the decision. After reviewing your appeal, the consulate may or may not issue a new decision.
Do you need help obtaining Portugal's Residence Visas?
Obtaining any of Portugal's Residence Visas is a dream for many, which only comes true for a few. Let us handle the rest now that you know which visa to apply for. We've got you from filling out your application to submission and tracking it until you receive your visa from the consulate! 
Viv Europe can help save you money, time, and effort! We've helped numerous expats and tourists, many of which are a part of our Facebook Group – All About Portugal For Expats. Feel free to ask questions, connect with our community, and get inspired by their stories!
Don't know where to start and need some clarity? Book a consultation with our experts, and let's get started on your dream now!