Last Updated on May 10, 2022 by Letícia Melo
If you are considering moving to Portugal, then you will have to move some money to a bank account at some point. However, for most expats, it can get confusing as to which method is the quickest and also safest when it comes to money transfers to Portugal. 
As it stands, there are plenty of methods you can use to get money to Portugal. However, the big question is, which one is right for you? The choice is quite important especially if you have businesses outside of Portugal and you need to transfer money frequently to a Portuguese bank account.
So whether you are looking for ways to send money for an investment, transfer your pension money, or simply gift a loved one in Portugal, this post is for you.
We are going to highlight some of the recommended ways that you can transfer money to Portugal fast and safely. Read on!
How can I transfer money to Portugal?
When thinking of sending your money to Portugal, keep in mind that since Portugal is part of the EU, the base currency is the Euro. Depending on where you are sending money from, you will need to convert your currency to the Euro and exchange rates do vary dramatically. 
Also, before sending money to Portugal, there are several factors that will influence the type of service you go for. For instance, if you need the money to get to Portugal urgently, then there are means that are faster than others.
What's more, different money transfer options have different charges for the service, it will come down to how much you are ready to spend as far as transfer charges are concerned.
One last factor that you should also consider is how much money you are sending. Some services are ideal for small money transfers while others are recommended for sending huge sums of money. 
What are the best ways of sending money to Portugal?
We understand that the choice of which service to go for when thinking of sending money to Portugal can be quite confusing. Therefore, we have dug through several services and compiled the following list of viable options for money transfer:
Bank Transfer
Wise
Western Union
Xoom by PayPal
Bank Transfer
Sending money through bank transfer remains the oldest and most reliable method there is to date. You should also know that banks use SWIFT (Society for Worldwide Interbank Financial Telecommunication) which is a middleman kind of approach.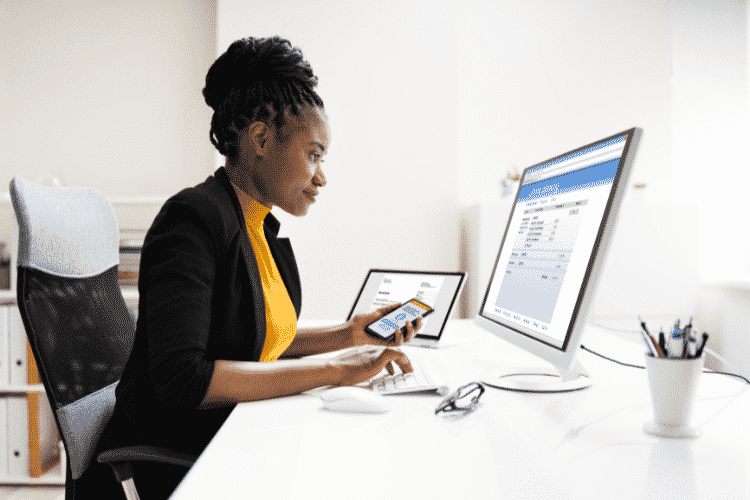 Your money passes through exchange brokers and is converted into euros as it travels across the borders. The more middlemen along the process the more fees you will be charged.
While the biggest advantage to this method of money transfer is security, you should also expect transfer charges that vary greatly from one bank to another. Check out what Millennium Bank in Portugal has to offer as far as money transfer is concerned.
Wise
Formerly referred to as Transferwise, it is among the most reliable options for sending large sums of money from abroad. Begin by creating an account with them if you don't have one.
Sending money through Wise is a breeze, all you have to do is fill in the recipient's name and the amount you want to transfer then hit the send button.
Generally, international money transfer through Wise takes up to 72 hours but can be much quicker.
It might not be the best choice if you want to send money urgently to Portugal, nonetheless, Wise made its way as one of our recommendations because of the security, fair transfer fees, and the fact that it is available in most countries as well.
Western Union
This is among the few wire transfer options that we recommend to send or receive money here in Portugal. This traditional wire transfer option allows you to send and receive money either online or through any of their local street branches available.
Sending money via Western Union is ideal, especially for anyone looking for a fast option for sending money. 
While it is a quick option for sending money, you also have to deal with the rather expensive premiums this service comes with. You can use this online cost estimator tool to find out how much you will pay. 
Xoom by PayPal
If you are familiar with PayPal, then chances are you will love Xoom as well. This service permits you to send Canadian or US dollars to Portugal at an affordable rate. Similar to PayPal services, Xoom has a cashback policy that guarantees you your money in case there was an issue during the transaction process.
How long does it take to send money to Portugal?
Again, there are several channels for you to choose from when sending money to Portugal. Each one of these mediums has different modes of operation which does affect the time taken to transfer money.
To put this into perspective, a bank transfer takes up to 7 business days to complete the transfer while wire transfer options like western union take up to 5 days for a similar transaction.
Select the right medium of transfer depending on your unique needs. However, it is important to emphasize that the fastest money transfer options are often the most expensive as far as the transfer fees are concerned.
If the transaction is not so urgent, you can save a couple of pounds by choosing to make a transaction through a relatively slower method.
On average though, sending money to Portugal takes relatively between 2 to 7 days for most transfer options available.
How much does it cost to transfer money to Portugal?
How much you have to pay for money transfer fees is entirely dependent on the method you choose. For example, when it comes to a bank transfer, the transfer fee will also vary from one bank to the other. It can be from as low as €3 or could get as high as €40. Services like Xoom charge different transfer fees for domestic transfers or international transfers.
However, it is important to highlight that you should be wary of those dodgy mediums that promise unrealistically low transaction fees. It will be in your best interest to choose to work with reputable and verifiable companies when making any transaction.
Who can send money to Portugal?
There are no restrictions when it comes to sending money to Portugal. Whether you are sending to your personal bank account or sending to a family member for their birthday, you can use any possible channel to do so.
While this is true, you will need to have a bank account from your country of origin.
Consider opening a bank account in Portugal
If you are considering moving to Portugal, opening a bank account is one of the things that you will find very necessary.
While it is not a requirement for expats to have a bank account in Portugal, opening one will make your life way easier. Think about having to carry cash around and paying your bills in cash.
Other than paying daily utility bills, opening a bank account in Portugal makes it easy for your to receive your monthly salary.
However, for anyone who hardly stays in the country and has several businesses overseas, it is quite possible to operate with an offshore account.
Nonetheless, even for investors, having a banks account in Portugal could easily qualify you for other legal benefits as well, for instance, the Golden Visa program.
When it comes to the choice of a bank to open an account with, the options are endless. Portugal is home to several local banks or international banks that have branches in the country.
Can I transfer my cryptocurrency to Portugal?
Are you a cryptocurrency enthusiast? Do you have digital assets that you wish to transfer to Portugal?
Well, if your answer to these questions was yes, then you should know that Portugal is a crypto-friendly country that accommodates digital currency alongside fiat currency. So much so that many cryptocurrency investors are moving to Portugal.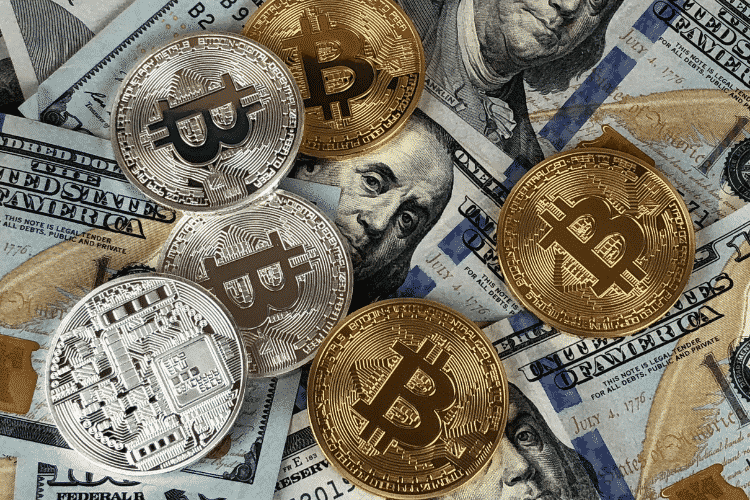 Making cryptocurrency transfers to Portugal is possible because of two reasons. First, digital currencies are not bound by borders, and secondly, crypto exchange cards, for instance, Binance and Crypto.com are available in Portugal.
It is important to also mention that Portugal is a safe country for Digital nomads. You will be pleasantly surprised to find out that profits gained from cryptocurrency are tax-free.
While this situation might not last forever, digital currency holders are taking advantage of this situation for as long as it will last.
Do I pay taxes for transferring my money to Portugal?
First off, money by itself is not taxed in Portugal, but the origin of the money might also determine whether you will be taxed or not.
To put it in perspective, income is what is taxable in Portugal. But what does this mean really for an expat?
The Non Habitual Tax regime is a tax incentive for qualified foreign professionals and passive income earners. 
The tax benefits provided under this regime include; 20% taxation on income obtained from Portugal and 10% tax on income obtained outside Portugal.
The income that is obtained in Portugal should be related to a certain profession as provided by the low.
On the other hand, income that is obtained from another country could either be a pension, dividends, property gain, capital gain, or royalties.
In a nutshell, transferring money or wealth that is not obtained through any of the aforementioned categories is not taxable in Portugal.
However, remember that if you are depositing money to your personal bank account in Portugal, any interest gained from the money is subject to taxation.
Tips for sending money to Portugal
1. Check out the Euro value frequently
The value of every currency in the world fluctuates from time to time. Because of this, there are days when you will get the best exchange rates as compared to others. For you to get the best Euro value, you need to convert your local currency to Euro when its value is at its lowest. So plan ahead and be sure to check out the Euro value frequently enough to catch the best exchange rate: Keep your receipts until when you are sure the money you have sent is received by the intended person. The receipt will be the only verifiable document when a transaction fails.
2. Beware of scams
If you intend to send money through any online platform, first be very critical about the reputation and said company. Make sure that you use a private computer on a private network. Making online transfers using a public network predisposes you to online hacking by scammers.
3. Don't trust strangers with your money
It is recommended that you do the transactions by yourself, or seek help from credible professionals when you feel lost.
When in doubt, contact our team of experts
It goes without saying that this process can get confusing, especially for first-timers. So whenever you are in doubt, seek advice from financial experts.
Our team at Viv Europe is well versed in everything about immigration, and money transfer to Portugal.
We will advise and attend to your unique needs. Seeking financial advice will help you avoid making mistakes that you would otherwise avoid under the guidance of a professional.
Consider joining our Facebook group All About Portugal For Expats to join a community of expats in Portugal.
Sending money to Portugal should not be a hassle, if you have any concerns reach out to us for guidance.