Last Updated on March 28, 2023 by Maryam Siddiqui
For many years now, Portugal has been known in the global expat community as a wonderful place to live. However, as the cryptocurrency market becomes popular and more investors seek to organize their finances, Portugal stands out again. Cryptocurrency traders, collectors, and investors find this small southern European country a perfect place to call home. But why? Discover the top 7 reasons why cryptocurrency investors are moving to Portugal!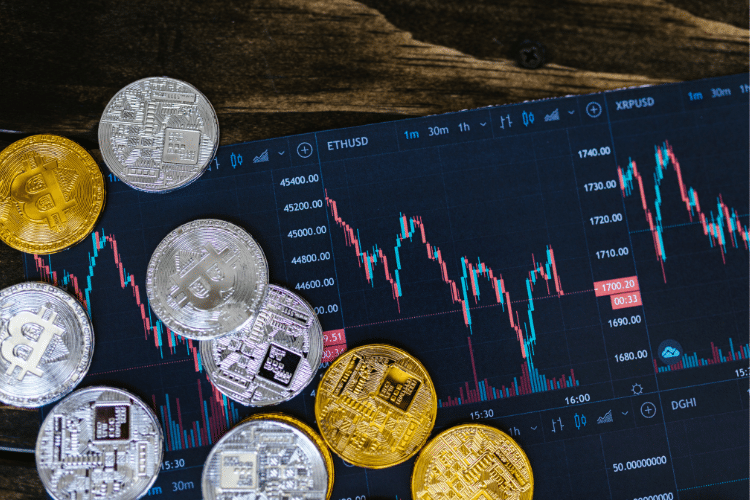 In this article, we'll highlight why the country has attracted so many investors over the years. The strategic location and access to the EU market have been top reasons for business investors. But what's in it for crypto investors? 
Keep reading to learn more about why you should think about relocating if you're one of the many crypto investors interested in living a better life!
Why are cryptocurrency investors moving to Portugal?
In recent years, Portugal has emerged as a popular destination for cryptocurrency investors looking to relocate.
The country has a growing tech industry, particularly in Lisbon, a supportive government, and favorable tax laws that make it an ideal location for those looking to invest in cryptocurrency.
So how do cryptocurrency investors benefit from living here?
Living in Portugal is absolute bliss – whether you're an investor or not! Apart from the low cost of living, safety, and serenity, we'll talk about 7 top reasons why cryptocurrency investors move to Portugal!
Let's get started.
1. Favorable tax laws & regulatory framework
The biggest reason Portugal is so popular with cryptocurrency investors is that the country did not tax gains from crypto for many years. Even now, after the changes in the Portuguese State Budget 2023, tax rates are minimal.
For many years before the revision of the State Budget, Portugal did not tax crypto gains at all. Hundreds of crypto investors took advantage of this and relocated to create a better life for themselves. Among these include the famous Dutch Bitcoin Family.
In the current scenario, the tax rates are relatively low compared to other countries, with a flat rate of 28% on crypto gains. If you wish to read up on this in detail, check out our article Is There A Crypto Visa In Portugal? See All Possibilities.
Furthermore, that's not the only way foreign investors may benefit from Portugal's tax incentives. The Non-Habitual Resident Tax Regime is also a big reason why so many wealthy investors are moving to Portugal. With this regime, non-habitual residents save up to 10 years of taxes!
Last but not least, Portugal also has a clear regulatory framework, which provides investors with greater legal certainty when operating in the market.
The country has taken a proactive approach to regulate cryptocurrencies, with the Portuguese Securities Market Commission (CMVM) providing guidance on the legal and regulatory aspects of crypto-related activities. 
This framework has been well received by the industry and has helped to create a stable and supportive environment for cryptocurrency investors.
2. Growing tech industry that includes crypto
Portugal has a highly educated population, a supportive government, and a vibrant startup ecosystem. This makes it an ideal location for tech entrepreneurs and investors looking to build and grow their businesses.
The number of tech hubs is increasing, and they're situated predominantly in Lisbon, Porto, and Braga, which are home to a growing number of startups and tech companies. In fact, Portugal is often labeled as the new Silicon Valley in Europe.
This is an attractive proposition for cryptocurrency investors. As it means there are plenty of opportunities to get involved in the tech industry. And to invest in promising startups exploring new applications for blockchain and other distributed ledger technologies.
This also gives rise to an increasing demand for IT professionals, App developers, digital marketers, and experts who are well-versed in blockchain and Web 3.0.
In order to build a supportive ecosystem for blockchain businesses and provide a range of resources and networking opportunities available, the country has also hosted conferences and events on the topic of blockchain.
3. High quality of life for a low cost
Next up in the list of reasons why cryptocurrency investors are moving to Portugal is the high quality of life it offers.
Portugal is, above any reputation as a crypto tax-haven, an excellent country to live in. The pleasant climate for most of the year, the delicious and healthy cuisine, and especially the Portuguese people, make Portugal have an excellent quality of life.
No wonder so many foreigners live in the country. Added to this is the cost of living much lower than in all western European countries. 
According to estimates on Numbeo, living in Portugal is, on average, 32.09% cheaper than in the United States. A single person estimated monthly costs in Portugal are €591, which sounds unbelievable to many crypto investors.
Anyone who works or invests in the cryptoverse is also lucky to be able to do so from anywhere in the world with the internet and security. And Portugal leaves absolutely nothing to be desired.
Many expats in Portugal are digital nomads who enjoy the sunshine while working on international projects. Regarding business, the talk of the town is that in the next years, Portugal will become a European Silicon Valley. So far, what do you think of the reasons why cryptocurrency investors move to Portugal?
4. Obtaining a Visa for Portugal isn't hard
Unlike many European countries, Portugal facilitates the entry of foreign citizens into the country for investment, business creation, work, and study purposes.
In the last decade, Portugal has experienced an economic miracle. And a large part of this is thanks to foreign investment. The Portuguese government launched several measures to attract foreigners, facilitating access to universities, real estate investments, and the labor market.
Any non-EU citizen can move to Portugal by applying for and getting a residence visa. There are several types of visas to live in Portugal, but passive income investors usually choose to obtain the D7 Visa.
And although your cryptocurrency earnings can't be used to apply for this visa, there are endless ways to get a Portugal residence permit.
With Viv Europe your plans for Portugal
will finally come to a reality
5. There is access to the EU market
By moving to Portugal and obtaining your residence permit, you can still benefit from the country being a member of the European Union.
Having legal residence in Portugal entitles you to free movement between countries in the Schengen area. That is, without having to obtain a visa to visit countries such as France, Italy, Germany, and the Netherlands. In the same way that any EU citizen can do.
Portugal's membership in the EU also means that it has access to a range of funding programs and initiatives. Many of these are designed to support innovation and entrepreneurship, which the country is proactive in doing anyway. 
For cryptocurrency investors who are looking to get involved in the tech industry and access the European market, Portugal is an attractive option.
In addition to that, another benefit of being a resident in Portugal is that after 5 years of living in the country, anyone who complies with the law can apply for Portuguese nationality. 
Did you know the Portuguese passport was recognized as the 5th most powerful in the world in 2022. Not bad, right?
6. Portugal has a large expat community
As was to be expected when a country offers so many advantages to its residents, Portugal has a large expatriate community from all over the world.
In 2023, Portugal has a registered record of 10,361,831 inhabitants, and 752,252 are foreigners. That is, about 7.2% of the resident population. The result of 6 years of consecutive increases in foreigners that the pandemic couldn't stop.
Expats live all over Portugal, but especially in the sunny Algarve coast and the Lisbon area. So much so that in some areas, you don't even need to speak Portuguese, and establishments have signs and menus only in English.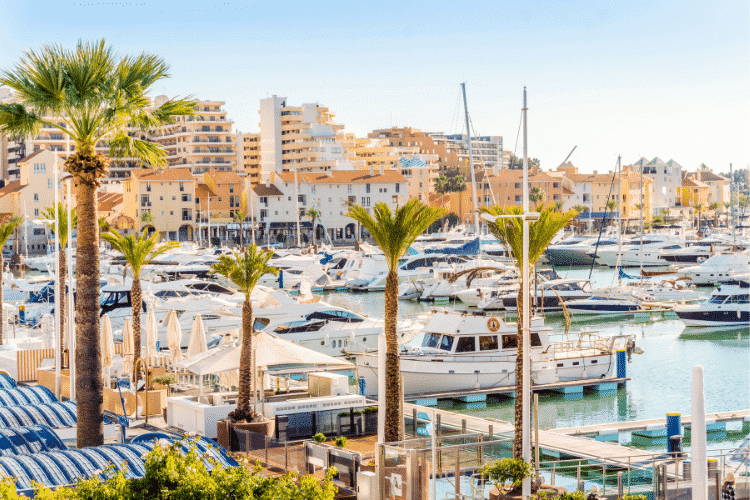 Of course, it's also good to get to know the local people when you're living in a new country. But, as friendly as the Portuguese are, it's always good to surround yourself with people who understand the expat's experiences and lifestyle.
7. Friendly business environment
Like we talked about in the beginning of the article, the Portuguese government supports entrepreneurship and innovation. The country has a number of initiatives aimed at promoting the growth of the tech industry, including tax incentives for startups and a range of funding programs designed to support innovation.
The D2 Business Visa and the New Visa for Digital Nomads are proof that the country is looking for ways to support and encourage people. These Visas help develop Portugal further and also help create a better life for those that relocate. 
On top of that, the country offers a range of resources and support for entrepreneurs and investors, including access to co-working spaces, networking events, and mentorship programs.
Plus, the cost of operating a business is also low if you compare it to other European countries. Since rent is cheap and the cost of living is also relatively low, investors can enjoy a high standard of living without having to spend a fortune to keep up with operating costs.
Are you ready to move to Portugal?
We've officially come to an end to the list of reasons why cryptocurrency investors are moving to Portugal! Are you ready to benefit from Portugal's offers that can bring joy to your wallet and quality of life? Join the cryptocurrency investors moving to Portugal!
If you want to know more about living here, join our online community in the Facebook Group – All About Portugal For Expats.
And don't forget; you can move to a wonderful, crypto-friendly country with no hassle. Feel free to contact Viv Europe if you need any assistance. Let's make your Portugal plan a reality without dealing with the complicated bureaucracy.