Last Updated on May 5, 2022 by Letícia Melo
For many years now Portugal has been known in the global expat community as a wonderful place to live. However, as the cryptocurrency market becomes popular and more investors seek to organize their finances, Portugal stands out again. Cryptocurrency traders, collectors, and investors find this small southern European country a perfect place to call home. But why? Discover the top 5 reasons why cryptocurrency investors are moving to Portugal below.
Top 5 reasons why cryptocurrency investors are moving to Portugal
1. Portugal does not tax cryptocurrency profit
The biggest reason Portugal is so popular with cryptocurrency investors is that the country still doesn't tax profits from crypto. Any exchange of cryptocurrencies to fiat currencies in Portugal is tax-exempt.
Why? Because the Portuguese law has never categorized earnings by cryptocurrencies. So, due to this loophole in the law, several crypto traders are taking advantage and enjoying one of the best countries in the world to live in.
Although the situation will prove to be very beneficial, both for crypto-asset holders and for Portugal, it's not likely to last forever. In 2022, one of the proposals of the Portuguese communist party (BE) was to tax the gains from the sale of cryptocurrencies. However, until the matter is debated in the Portuguese parliament and some conclusion is reached, more and more cryptocurrency investors move to Portugal.
Furthermore, that's not the only way foreign investors may benefit from Portugal's tax incentives. The Non-Habitual Resident Tax Regime is also a big reason why so many wealthy investors are moving to Portugal.
2. High quality of life for a low cost
Portugal is, above any reputation as a tax-haven crypto, an excellent country to live in. The pleasant climate for most of the year, the delicious and healthy cuisine, and especially the Portuguese people, make Portugal have an excellent quality of life.
No wonder so many foreigners live in the country. Added to this is the cost of living much lower than all western European countries. According to estimates on Numbeo, living in Portugal is, on average, 32,09% cheaper than in the United States. A single person estimated monthly costs in Portugal are €532.12, which sounds unbelievable for many crypto investors.
Anyone who works or invests in the cryptoverse is also lucky to be able to do so from anywhere in the world with internet and security. And Portugal leaves absolutely nothing to be desired.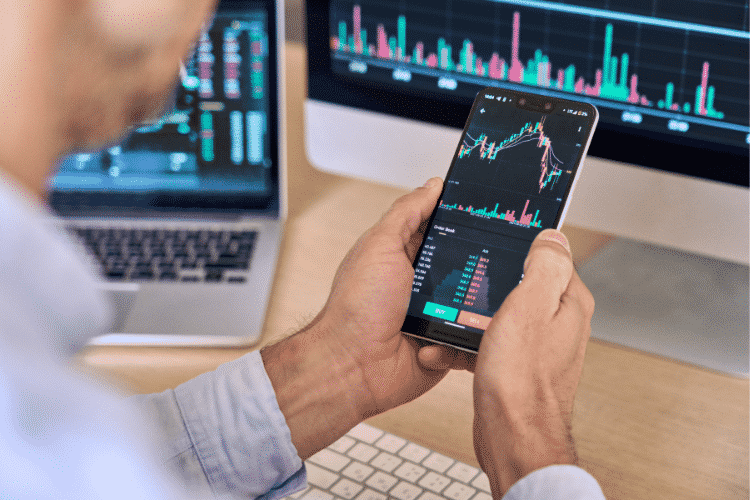 Many expats in Portugal are digital nomads who enjoy the sunshine while working on international projects. Regarding business, the talk of the town is that in the next years, Portugal will become a European Silicon Valley. Many good points!
If you're one of them, read our article Portugal for digital nomads: How you can join the movement
3. Obtaining a Visa for Portugal isn't hard
Unlike many European countries, Portugal facilitates the entry of foreign citizens into the country for investment, business creation, work, and study purposes.
In the last decade, Portugal has experienced an economic miracle, and a large part of this is thanks to foreign investment. The Portuguese government launched several measures to attract foreigners, facilitating access to universities, real estate investments, the labor market, and so on.
Any non-EU citizen can move to Portugal by applying and getting a residence visa. There are several types of visas to live in Portugal, but passive income investors usually choose to obtain the D7 Visa.
And although your cryptocurrency earnings cant' be used to apply for this visa, there are endless ways to get a Portugal residence permit. Know more about it in our article Is there a crypto visa in Portugal? See all possibilities
4. There are European Union benefits for legal residents
By moving to Portugal and obtaining your residence permit, you can still benefit from the fact that the country is a member of the European Union.
Having legal residence in Portugal entitles you to free movement between countries in the Schengen area. That is, without having to obtain a visa to visit countries such as France, Italy, Germany, and the Netherlands. In the same way that any EU citizen can do.
By the way, another benefit of being a resident in Portugal is that after 5 years of living in the country, anyone who complies with the law can apply for Portuguese nationality. What's more, the Portuguese passport was recognized as the 5th most powerful in the world in 2022, as pointed out by The Portugal News. Not bad, right?
5. Portugal has a large expat community
As was to be expected when a country offers so many advantages to its residents, Portugal has a large expatriate community from all over the world. In 2021, Portugal registered a record: of the 10,344,802 inhabitants, 714,123 were foreigners. That is, about 6.9% of the resident population. The result of 6 years of consecutive increases in foreigners, that was the pandemic couldn't stop.
Expats live all over Portugal, but especially in the sunny Algarve coast and the Lisbon area. So much that in some areas you don't even need to speak Portuguese, and establishments have signs and menus only in English.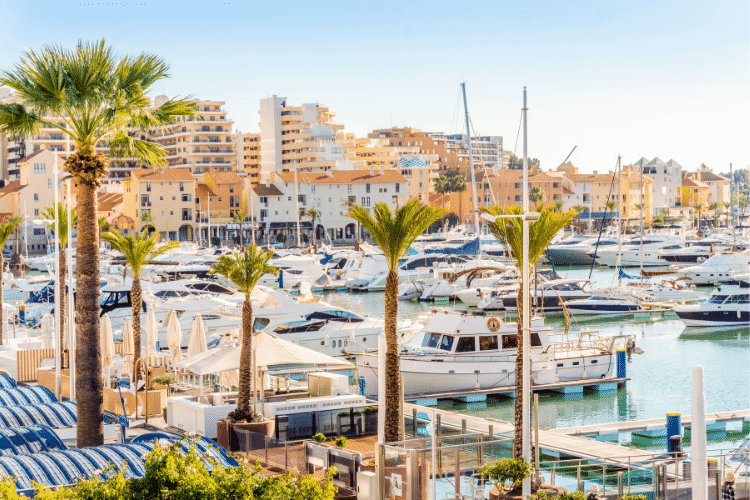 Of course, it's also good to get to know the local people when you're living in a new country. But, as friendly as the Portuguese are, it's always good to surround yourself with people who understand the expat experiences and lifestyle.
Are you ready to move to Portugal?
When will you also enjoy all these benefits that Portugal offers for your wallet and your quality of life? Join the cryptocurrency investors moving to Portugal!
If you want to know more about what it's like to live here, join our online community in the Facebook group All About Portugal For Expats.
And don't forget, you can move to a wonderful, crypto-friendly country with no hassle. Please contact the Viv Europe team if you need any assistance. Let's make your Portugal plan a reality.