Last Updated on August 5, 2023 by Maryam Siddiqui
Let's face it, what comes immediately to mind when we think about banks is nothing but long queues that take up most of our time. However, if you are considering moving permanently to Portugal, then having a Portuguese bank account is absolutely necessary. And for that, you need to know the best banks in Portugal!
The banks in Portugal are connected through a banking network better referred to as the Multibanco. This banking network system provides one of the most used and accepted payment modes in the country, and you can only get access with a Portuguese bank account.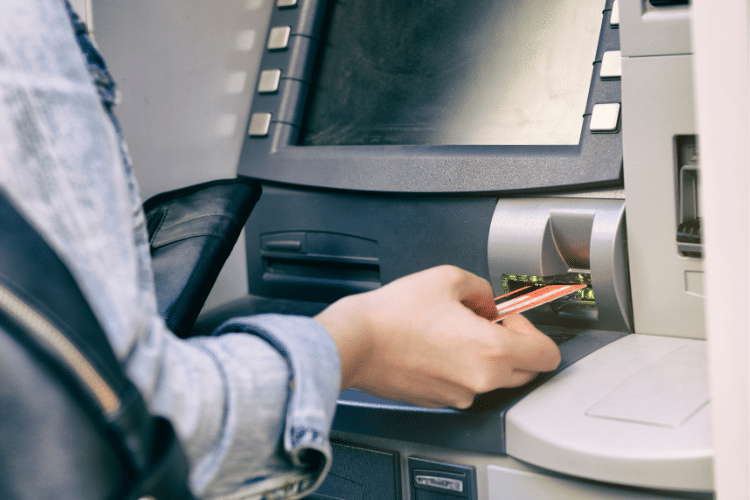 But what are the best banks in Portugal? Why do you, as an expat, need a Portuguese bank account? Could you get by without a Portuguese bank account? What banks should I open an account with?
These are some of the questions that this post seeks to answer. We will also let you in on what you stand to gain as an expat when you have a Portuguese bank account. Let's get right in!
What are the best banks in Portugal for expats?
It is usually quite easy to open a bank account in Portugal if you're an expat living in the country.
However, if you're living outside the Eurozone, you may have some challenges. By virtue of Portugal being in the Eurozone, you can transfer currency to any other country within the Eurozone transaction fees.
When it comes down to choosing the right banks for you as an expat, the decision is easier said than done. The truth is, there are plenty of good banks in Portugal, and the choice of what bank to go for is entirely up to you. 
However, just to point you in the right direction, we have compiled a list of some of the top banks in Portugal with a good reputation. Let's discuss!
Millennium BCP
The Millennium BCP bank is the largest bank in the country and has been around for over three decades. 
Fortunately, it is one of the many banks that allow both immigrants and locals to open an account. You should also know that the Millennium BCP also has a separate option for anyone under 17 years to open an account as well.
This bank also accepts currencies other than the Euro, for instance, the US dollar or South African rand. The minimum acceptable deposit is €150 or an equal amount in other currencies.
Caixa Geral de Depositos
This is one of the oldest banks in Portugal. It has been operational for over a century. Other than being a state's own cooperation, Caixa Geral de Depositos bank, is also the second-largest bank after the Millennium BCP. 
The bank provides plenty of bank options, with specific ones for foreign currency accounts and students. This bank also has a specific option for Portuguese nationals who are living out of the country.
Novo Banco
Novo Banco is the second-largest private bank in Portugal. This bank is quite different from the rest because it has special offers bespoke for immigrants dubbed 'The Welcome Account'. 
It doesn't stop here; you can open a 'Golden Key' account if you are a native English speaker or prefer communicating in English. 
One cool and surprising feature of this bank is the eco-friendly option that helps mitigate carbon dioxide emissions.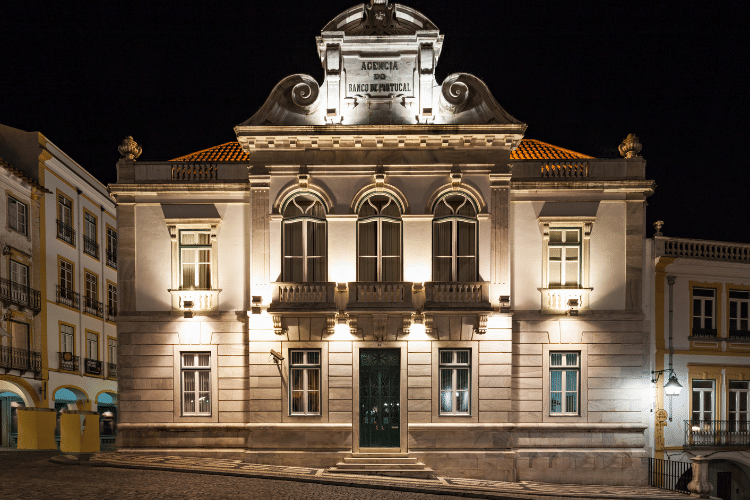 Banco BPI
This is another great choice, with plenty of banking options for adults and kids. There are up to 5 account opening options that you can choose from, including one for children below the age of 12. 
Banco BPI is the fourth largest bank in Portugal and could be argued to be one of the best investment funds. This bank offers up to 20 investment options that you can take advantage of.
How can a foreigner open a bank account in Portugal?
Now that you have narrowed down the specific bank you will open an account with, the second step is finding a branch in your region. 
This is particularly necessary because a lot of banks will require you to physically be present when opening an account.
Also, if you still need help with Portuguese, find out whether an English-speaking staff member will help you in the process. 
So what is necessary before opening an account as a foreigner in Portugal?
Obtain a NIF number
The Número de Identificação Fiscal, commonly abbreviated as NIF, is a tax number that is necessary when making payments in Portugal.
It is also necessary when making formal registration, for instance, when opening a bank account. There are several ways of getting the NIF number. However, the most common and cheapest method is getting this number from the nearest financial office near you. 
Present the necessary documents
Similar to any other place in the world, you will have to bring along with you some documents that will be necessary for bank account opening. Here are the documents that are required.
Valid identification, for example, a passport;
Proof of your current residence;
Proof of your income;
The NIF number.
What are the best online banks in Portugal?
If you're not living in Portugal at the moment and you have the NIF number, it is possible for you to get a bank account virtually.
There are a lot of banks that have provisions for online bank account opening without presenting yourself physically to the bank. Nonetheless, you have to submit all the required documents regardless. If you are having difficulty choosing the right online bank, here are some suggestions for you.
Moey (from Caixa Agrícola)
This is one of the many online banking solutions that is actually 100% online operated. This company offers complete access to your financial need right from your phone.
Several bookkeeping algorithms will track your spending and also let you know how much your spending habits really are. 
Also, this mobile banking company has several discounts and promotions you can use. 
Wise
Previously known as Transferwise, it is an online banking solution available here in Portugal. This particular company is unique compared to its counterparts for two reasons. 
First, you have the option of banking currency from different denominations, for instance, Euro, NZD, or USD, without having a bank account in any of the countries.
Also, Wise has different account options that are specific to expats or tourists.
N26
This company has to be one of the best online fintech solutions available in Portugal. N26 is 100% operated online. Therefore, you don't incur any maintenance costs.
When it comes to the user interface, the mobile application is easy to use. This online banking solution can be used in most of the countries in the Eurozone, for example, Germany, Portugal, or Italy. 
This is particularly advantageous for anyone who loves traveling around the EU.
Revolut
This UK-based company is rather new in the industry but is officially recognized as a bank after getting the European banking license.
With Revolut, you can create an online account in Portugal or abroad. You will be pleasantly surprised to find out that this bank doesn't charge any fee for global money transfers or purchases. 
The level of transparency from this company makes it appear on our list as one of the trusted online banking companies in Portugal.
Can I open a bank account in Portugal even if I'm not a resident?
Absolutely! Fortunately, in Portugal, there are no restrictions as far as creating a bank account. Foreigners, expats, or non-residents can create a bank account in any local branch.
However, it is also important to acknowledge that the process is not as straightforward as when it involves a resident opening a bank account.
A non-resident account has more restrictions and requires additional documentation. However, if you are not a resident yet, this is a route worthy of pursuit.
If the application happens to be rejected, inquire further from the bank and try to figure out what you might have missed in the documentation.
With Viv Europe your plans for Portugal
will finally come to a reality
What type of bank account in Portugal is ideal?
There are several bank account options available across most major banks in Portugal. Choosing the right bank for you will mean assessing your financial needs and deciding accordingly. 
Here are some of the popular types of accounts in the traditional banks in Portugal.
Minimum Service Account
This basic account is slowly gaining popularity across Portugal and Europe. This bank account is ideal for the most basic transactions, for instance, receiving your salary, making small transfers, or even paying bills. 
Some banks do not have a set minimum amount necessary to open an account or charge no maintenance fees. 
There is no fancy service for this account hence the low maintenance fee, or in some specific banks, no maintenance fees at all.
Current account
This is the standard account that is available in every bank in Portugal. Depending on the specific bank, you may or may not be charged a monthly maintenance fee, usually €5 each month. 
One of the requirements for opening this account is to deposit a minimum amount which is different from one bank to another. A good tip is that most online banks charge no fees at all for this type of account.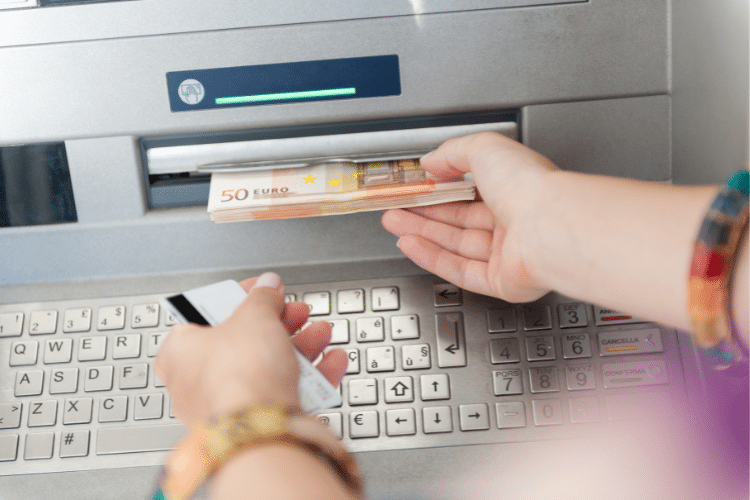 Savings account
A savings account operates the same as any other place in the world. You deposit your money in your account and let it accumulate interest over time.
However, in Europe, it is quite different. Due to the heavy negative interest rate, you will hardly receive any return.
The government does this deliberately to encourage people to spend money, therefore stimulating the economy as well.
Most saving accounts have easy access policies. You also have the option of merging your current account and savings account.
In such a scenario, you can set a limit in your current account where any funds over the set threshold are directly transferred to the saving account.
Investment account
If you are looking for ways to make your money work for you, then you need to open an investment account.
This account type is ideal for investment options like stocks, bonds, and bills. It is important to emphasize that you will pay brokerage fees on every investment transaction from this account.
What are the benefits of having an account in a Portuguese bank?
Having a bank account during your stay in Portugal is not required. However, you will quickly realize how inconvenient life can be when you have to walk around with coins and pay cash for everything. 
Here are some reasons why you need a bank account in Portugal and how it can benefit you in the long run.
It's way easier to do transactions in Portugal from a Portuguese bank
Again, always walking around with cash is not ideal. In fact, you will always have to look over your shoulder because of feeling insecure.
What's more, if you rely on credit cards to pay your bills, you know how much the transaction fees can accumulate over time. 
Having a Portuguese bank account will allow you to escape the frequent transaction fees every time you use a credit card to pay for your utilities.
Some stores online only accept national cards
If you love online shopping, then you should know that some online stores in Portugal only accept national cards.
This will be disadvantageous for you if you don't have one. You will have to rely on physical shops that will accept cash.
You may have legal benefits for transferring your funds to Portugal
One qualification for a Golden Visa here in Portugal is through direct investment in the real estate industry or starting a business. 
In this case, you must make a money transfer to a Portuguese bank account to be eligible. For the latest updates on the Golden Visa, contact an expert from Viv Europe and ease the process for yourself!
Is opening a bank account in Portugal difficult?
For non-residents opening a bank account in Portugal can be quite a hassle. Right from deciding the right bank to create an account with, to getting the NIF documents.
It can seem quite a huge task if it is your first time dealing with Portuguese bureaucracy. However, you should also know that our professionals at Viv Europe are experienced in helping individuals move and settle in Portugal. 
We have helped numerous individuals open a bank account that is appropriate to their financial needs. Feel free to reach out if you're in need of the same!
You can also join our Facebook Group – All About Portugal For Expats, learn more about Portugal, and interact with other expats. Good luck!