Last Updated on November 15, 2023 by Maryam Siddiqui
Nothing beats looking for your dream home in the picturesque city of Braga! Braga's rich history, vibrant culture, and stunning landscapes make it an alluring destination for expats. But the real treat is the plenty of options for purchasing property according to your budget. Stick around to learn every important detail of buying a house in Braga!
You'll see that the city has a little something to offer everyone, whether it's a warm neighborhood or a historically architected house. This guide will help you in house hunting, from understanding the local real estate market to the legalities, and everything in between. So grab a cup of coffee and get ready to embark on the journey of buying your new house in this beautiful city!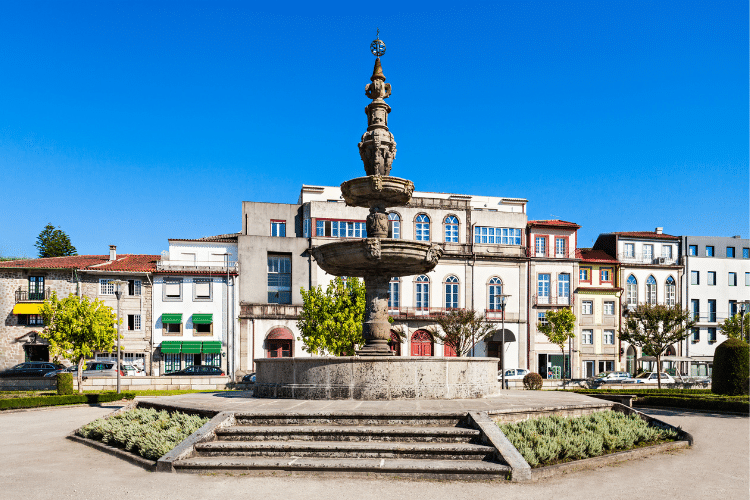 Why should I think about buying a house in Braga?
Braga is a hub of Portuguese culture and traditions, so you'll be in touch with the essence of Portugal while enjoying a quality lifestyle. More importantly, the city offers an affordable real estate market with great value for your investment.
Plus, Braga is also close to Porto and has beautiful natural landscapes. This makes it an ideal home for exploring and enjoying the best of Portugal. It's like being close enough to the country's second-largest business hub while living in an area that's a bit more affordable.
Continue reading to learn more about buying a house in Braga and how to get it done!
Braga has steady property appreciation
The city's property value has consistently increased in the last years. Kudos to the thriving economy and flourishing tourism all over Portugal!
The average annual property change rate in Braga is 14%, with an average yield of 4.78%. And you can buy one in the city center for €1,732 per square meter. If you compare it to Porto, this is a great deal at a fraction of the price!
Since 2013, the city has worked on innovation and developing the infrastructure and landscape. Currently, it is home to many start-ups and renowned companies from different industries.
Buying a house in Braga is not just about purchasing a new home, but also about adding a valuable investment to secure your future.
Surrounded by cultural richness & natural beauty
It doesn't end with great prices and excellent investment options! The city is nestled among cultural richness and natural beauty, which truly make it a home for expats. From the beautiful Peneda-Gerês National Park to serene riverside walks to historic churches and vibrant festivals, Braga has it all.
Imagine living by picturesque streets close to centuries-old monuments. You can spend your weekends exploring the city and enjoying its cuisine, and then back to the sanctuary of your home sweet home.
You can feel a sense of tranquility and safety, surrounded by stunning views that refresh you after a difficult day at work. According to a report from 2020 by the EU Commission, Braga is ranked the 5th best European city in terms of quality of life satisfaction. And it was also awarded the Best European Destination in 2021.
✅ Fun Fact: Braga is Portugal's third-largest city!
Residency through Real Estate
Buying a house in Braga is also an excellent way to get residency through real estate purchases. For most Visas, you must show that you have a place to live, and the chances of obtaining a long-term Visa, like the D7 Visa, increase if that matter is sorted.
You can apply for residency either through the D7 Visa, which is a Passive Income Visa, or through the Golden Visa. You'll need the following documents for the D7 Visa:
Proof of a steady income source like retirement funds ;
Criminal record certificate from your home country;
Valid health insurance;
A lease or proof of property ownership in Braga.
The process for the Golden Visa is slightly more complicated, but extremely rewarding! Through the Golden Visa, you have the possibility to apply for Portuguese nationality after 5 years and free movement through the Schengen area countries.
The investment amount for the Golden Visa starts at only €350,000 for most eligible areas, and there are multiple options you can choose from! We do recommend consulting a professional for this Visa because the application undergoes frequent updates, and you need a lawyer to explain the intricacies.
It's best to stay updated and apply for your Golden Visa in time!
How to buy a house in Braga
Braga's real estate is competitive, particularly if you're looking for specific properties in desirable neighborhoods. So acting swiftly and possibly getting in touch with real estate agents timely is the best way to go about it.
You'll only need to follow a few steps: offer-making, hiring a lawyer, and signing the promissory contract. You'll also need to pay your taxes and fees to secure a house, but more on that later. Keep reading to learn more details!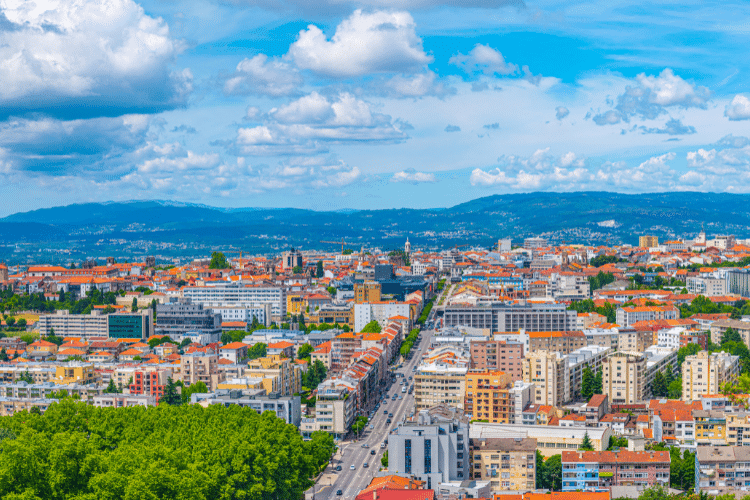 Can a foreigner buy a house in Portugal?
Of course! Expats actually prefer buying a house in Braga to renting in the city. The D7 Visa and the Golden Visa mentioned earlier help expats gain residency, which helps them in a smoother property purchasing experience.
An important thing to note here is that you should get your NIF Number sorted, which is your Portuguese tax number. This needs to be done before you buy a house anywhere in Portugal because it's a crucial part of the legal process.
You can get your NIF Number remotely or consult Viv Europe to sort that out for you if you want to avoid bureaucracy.
How can I buy a house in Braga?
As simple as it may sound, buying a house, especially in a new city, can be a tricky thing to do on your own. You will have to do some thorough research and deal with paperwork and payments. But, once you finally own a beautiful house in one of the charming neighborhoods, you'll find the process to be worth it.
Take a look at the following steps, and prepare yourself for an adventure!
Research and choose your investment
First thing first. Do your research for every single thing you'll need to do. You can begin the process by jotting down your budget, location preferences, and any other factors. For example, if you have children, you may want a house near R. da Igreja Velha, where Braga International School is located. International Schools are a very popular choice for expat families, and you might want to choose the neighborhood accordingly.
Secondly, look into your shortlisted locations' market trends, property history, and local amenities. It also helps to dig into the resale value for long-term planning.
If you're confused during this process, make use of the numerous blogs we've posted on our website. We have real estate guides and guides on what it is like to live in certain cities. Remember, researching your investment is the most important step of this process!
Prepare the paperwork
Buying a house in Braga, or anywhere else, requires heavy paperwork. After all, you're purchasing real estate, and it needs to be documented to protect your assets legally.
Check out the list of documents that you'll need to buy a house in Braga:
ID or Passport;
Portuguese tax number (NIF);
Bank statements;
Criminal record certificate;
Purchase agreement;
Property tax information.
This step will ensure that you're on the right track. Getting your paperwork in order can be a bit draining or even time-consuming, but let us remind you that it is worth every minute you spend!
If you don't know how to get started, consider seeking a lawyer's help in assembling and preparing your paperwork to avoid legal mishaps. Real estate professionals at Viv Europe are at your service! Once you have your paperwork, it's smooth sailing towards your new home!
With Viv Europe your plans for Portugal
will finally come to a reality
Visit the property in Braga
This isn't mandatory because many people buy a house remotely. But, it is often recommended to visit the property because you are the best judge of what you want.
This practice helps expats assess the pros and cons of their shortlisted houses and helps them decide on their personal preferences. It also helps you analyze the neighborhood, get to know the current owners and negotiate a better deal, and try to test your connection with the new place.
On your property visits, remember to take pictures, if allowed, to compare when you're in a refreshed mood. You may find yourself inclined more towards a house you didn't have before, possibly because you were exhausted from the viewing.
If you visit the properties multiple times and at different hours of the day, it'll help you analyze lighting, noise, and the general vibe. Visiting will also help you thoroughly see the house conditions, like plumbing and electrical systems.
And asking the locals questions regarding the house and the area can never hurt. Portuguese are friendly people and welcoming to the expat community. Don't hesitate to seek their help in house hunting.
Get your documents settled in Portugal
You're done researching, collecting documents, and checking the property – onto the next step! You are now one step away from owning your own house in Braga.
The list of the required paperwork is already shared above. You need to prepare those documents timely, preferably under the guidance of a professional. Organizing your documents from the get-go will help avoid last-minute chaos when buying a house in Braga.
Also, among the list, your proof of income is very important. The former involves your bank statements or other documents indicating your stable source of income. This is important specifically if you need a mortgage or demonstrate financial stability.
Remember that all property documents, including the final deed of purchase, must be notarized. The notarization is done under the supervision of a local notary.
Transfer the payment and sign the deed
When it comes to payment, you can transfer the amount to the seller's account from your Portuguese account. Also, remember that you must pay property transfer taxes and registration fees as stated in Portuguese law.
Once the payments are cleared, remember to sign the final deed with the seller. The signing usually takes place at a notary's office. It's best to review the deed to ensure all details are correct before you sign. After the signatures, the notary will register the property in your name. Congratulations, you have your house!
How much does it cost to buy property in Braga?
Let's move on to the prices. Generally, Portugal is an affordable country with property and rent prices being moderate. In Braga, for example, you can find a house in the city center for €1,732 per square meter. And outside the city center, a similar property would cost €1,528 per square meter.
However, property prices vary from neighborhood to neighborhood. Say, if you are looking to stay in Guimarães, a locality in Braga, you can find a decent house for €1,485 per square meter.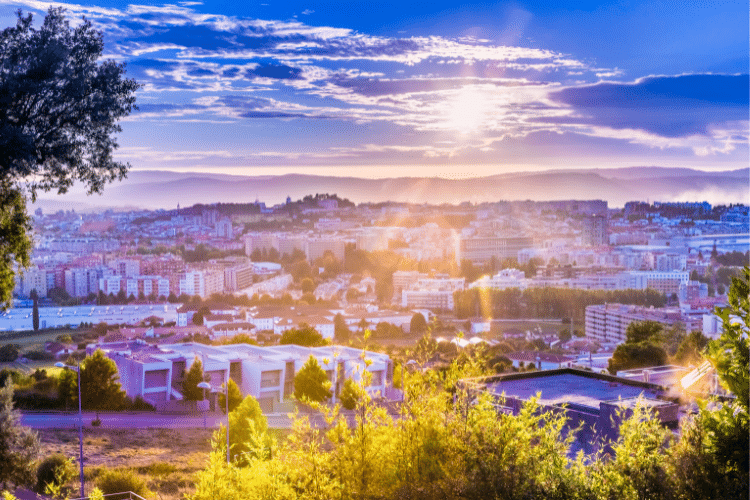 How much can you make renting out a property in Braga?
When it comes to rent, you can make a good amount depending on the neighborhood and the condition of the place.
Short-term rentals are more popular because of the increase in tourism and the fact that foreigners are ready to pay a little extra for a good location.
For example, you'll find detached houses for a monthly rent of €3,000 and terraced houses for much cheaper. And if your house is spacious and in an expensive locality, you can rent it for anywhere near €100 to €150 per night.
It's particularly helpful to keep your property in good condition so that you can rent it out for a better price.
Can I apply for a Portugal Golden Visa to invest in a property in Braga?
The Golden Visa is a gateway for expats to settle in Portugal. Expats love it as it helps them obtain residency and help in buying property or other investments. Currently, Braga does fall under the eligibility criteria, but you must stay informed about updates.
This Visa is ideal if you wish to make large investments, such as buying a house. To be eligible, you need to make an investment of at least €500,000.
Once you have found and bought the right house, you need to submit all the documents talked about earlier. Your application needs to be submitted through the Portuguese Immigration and Borders Service (SEF).
Is making a real estate investment in Braga worth it?
Buying a house in Braga is a decision that many are content with. The city is a beautiful hub of culture and amenities combined. Its property values have increased over the past few years with a favorable return on investment, and there's solid reasoning for the change.
With a stable appreciating rate, the houses are still generally affordable. And you'll find a great many options to choose from, taking both property and neighborhood into account.
At the end of the day, only you can decide what is truly worth it. Most expats who wish to retire or relocate to Braga do end up buying a property and are more than happy to do so. Not all cities are so close to Porto while offering great deals!
Do you need help buying a house in Braga?
If you've made it till here, we reckon you could use some help buying a house in Braga. Don't worry; that's exactly what we're here for. To get more information on the process or find places to browse, get in touch with Viv Europe's real estate experts!
Years of experience have led us to have the expertise that helps our clients land excellent deals and make their dreams come true. Braga is a stunning city with loads of opportunities to explore, all while being surrounded by tranquility.
To read stories of people living in Braga, join our Facebook Group – All About Portugal For Expats, and get in touch with other expats. Learn from others, ask questions, and make new friends! Good luck!