Last Updated on August 21, 2023 by Laila Oliveira
No matter how good of a driver you are, you must know about car insurance in Portugal. It is one of the first things to sort out whether you're importing your car or buying a new one. It safeguards your finances, your car, and, most importantly, yourself.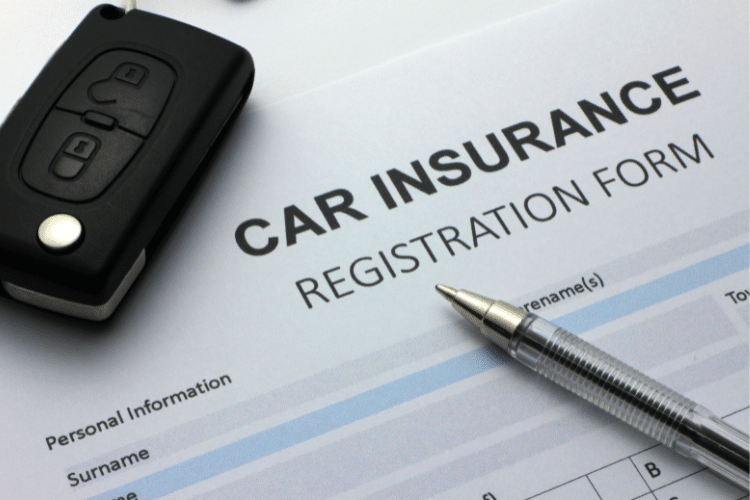 Like many other things in life, it's better to have it and not need it than need it and not have it. Car insurance in Portugal is crucial in case of unforeseen incidents and legal compliance. 
From helping you understand the mandatory insurance policies to processes, this guide will help you secure car insurance that matches your requirements. So buckle up your seat belts as we take you on this informative ride!
How does car insurance work in Portugal?
Before you embark upon Portugal's picturesque roads, remember to have your car insurance in gear. 
Car insurance in Portugal works mainly on a mandatory third-party liability basis. In this case, in case of an accident, your insurance will cover the damages caused to the other party. But other types exist too and are discussed below, such as comprehensive insurance.
You should know that your driving history and car's age play a role in deciding which type of insurance suits you best. Also, remember to have the following documents with you when you apply for car insurance:
Foreign driving license;
Vehicle registration;
Home address.
What are the types of car insurance in Portugal?
So what different insurances are available, and which works the most for you? The most popular kind is the third-party insurance mentioned above. Apart from this, you can get supplementary third-party insurance, usually availed to cover fire and theft damages to your car.
Expats are also interested in investing in full car insurance that offers a comprehensive security package. Continue reading to find out which insurance policy resonates with your circumstances.
Mandatory third-party insurance
This insurance is mandatory under the Portuguese Road Traffic Act. The point is to provide you with financial protection in case you accidentally damage another vehicle. Plus, you only need a valid driving license, a vehicle registered in Portugal, and proof of local residence to apply for this insurance.
Also, remember to do your research before you choose an insurance provider. Some popular names in Portugal are Fidelidade, Liberty Seguros, and Allianz Portugal.
All you have to do is reach out to any of these with your documents, and they will then guide you accordingly. On your end, you should review each insurance company's policies and prices before you choose one.
Supplementary third-party insurance
This car insurance in Portugal serves as a shield by covering damages and offering protection against car theft and fire. Expats are encouraged to invest in this as it provides an additional layer of security from accidents.
Supplementary insurance's application process is quite similar to the mandatory one. You simply need to contact an insurance company with your driving license, a vehicle registered in Portugal, and proof of local residence. From there on, they will come up with an insurance plan custom to your needs. 
Full car insurance
Now for the last one. This type is not restricted to third-party offenses but also gives your vehicle a protective coating. Full car insurance covers everything from accidents, theft, and fire to other unprecedented road mishaps. 
You need the same documents as the previous two insurances to apply for the full car insurance. The application process is also similar, so remember to research well before you land on an insurance provider.
All types of car insurance in Portugal aim to create a stress-free driving environment so you can fully enjoy your scenic rides.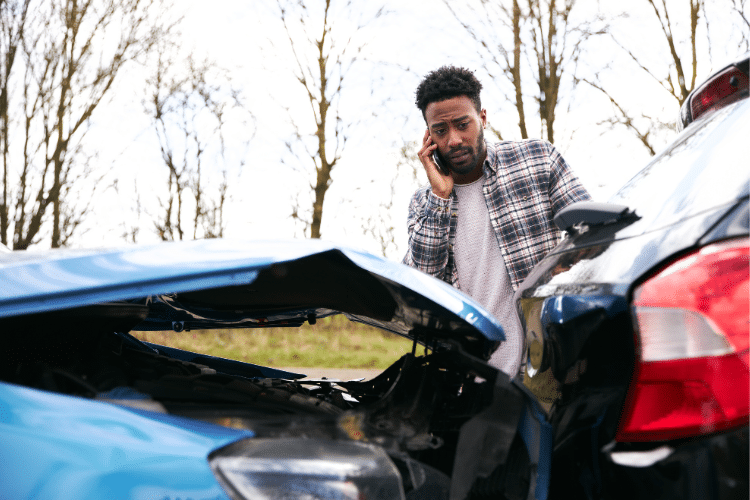 How to choose car insurance in Portugal?
Apart from considering the factors mentioned earlier, here are a few pointers that can help you choose insurance:
Policy Coverage: Carefully go over the company's insurance policy. Make notes of what factors aren't included and if you can have them added in.
Payout Promise: See how much the company is willing to pay in case of a claim.
No-Claims Bonus: Check if this is offered, and if so, how much and what kinds of bonuses are available.
Reputation Check: Don't forget to double-check the company's repute through online reviews. Also, try getting some locals' feedback as well. 
Claims Ease: Does the company offer online claims? Or is the process a hassle?
Ethics and CSR: It's also important to look into their CSR and Ethics policies and work to learn about their social and professional values.
We hope you find comparing and choosing an insurance company efficient and relatively more hassle-free after this information. We've got more where that came from; keep reading! 
How to apply for car insurance in Portugal?
You can contact your shortlisted insurance companies in person or online. Once they respond, that's your green light to discuss your requirements with them. After this, the company will offer you a price based on your needs and driving history.
If the stated price works for you, you'll lock your insurance with the company and hand over the necessary documentation. That's it; your insurance application is through.
You can also apply for a Green Card, which serves as your insurance ticket throughout the EU.
With Viv Europe your plans for Portugal
will finally come to a reality
Documents you need to obtain a car insurance
We've already mentioned the three key documents needed to apply for car insurance in Portugal. But check out the detailed version below so you don't miss out on any:
Valid proof of identification (Passport or ID card);
Valid foreign or Portuguese driving license;
Vehicle registration document (DUA);
Proof of local residence (such as your rental agreement);
Tax identification number (NIF);
Bank details for payment;
Vehicle specifications (make, model, year of manufacture, etc.).
Also, if applicable for your coverage, you might have to submit the following:
Proof of no-claims bonus;
Vehicle inspection certificate;
A vehicle purchase invoice or contract;
Car insurance companies in Portugal
Earlier, we learned there is no shortage of insurance companies in the country. And another good news is that a handful of these, including Fidelidade, Liberty Seguros, and Allianz Portugal, offer services in English.
So if you haven't mastered Portuguese, the language barrier won't stand in the way of your ideal car insurance.
Apart from the three names mentioned, Ageas Seguros and Zurich Portugal are also popular expat choice of companies. And while most of these companies have tailor-made insurance coverages, each has its policy and structure. Remember to do your research to find the best fit for you.
Do your research
When researching, explore online reviews and expat platforms apart from cross-checking the companies' websites. This strategy would provide insights into first-hand experiences from which you can learn more about the companies. You can even join online expat groups to have more in-depth discussions regarding experiences with specific insurance providers in Portugal. 
And once you've done this background research, you can directly call the insurers with your piled-up queries and questions. This would help you assess their response time and customer service. 
Compare and evaluate your options
An essential part of your research is comparing the different car insurers in the country. When comparing, focus on these key points:
Coverage details;
Total cost;
Deductibles;
All else that is included (all the minor details which people tend not to focus on).
You can make a cross-reference chart to jot down your findings to keep your comparative research organized.
And when evaluating the policies, you need to focus on how well the coverage fits your needs. For example, consider factors like whether the claims process is efficient or whether the provider is known for timely payouts. Assessing these aspects will help you figure out if the company and its package work well for you.
Choose the best company for your needs
The entire insurance hunt boils down to finding your ideal road-ride partner. So the company that offers coverage that suits you has an efficient system, and possibly a CSR which aligns with your social values is the one for you. 
Of course, you'll reach this conclusion after thorough research of the policies and benefits of each company. You'll probably even explore first-hand experiences of other customers and expats before you land on a company as your final choice. 
Regardless of driving through historic cobblestone streets or along the waterfront, your insurance will align with your lifestyle and driving habits.
What's the cost of car insurance in Portugal?
There isn't a fixed price tag that you can refer to in this case. The cost of car insurance in Portugal broadly depends on the following:
Age and value of the vehicle;
Your driver profile (age, driving record, claims history);
Use of vehicle (for personal or official use);
Other risks associated with your driving (such as your residential location).
The cost will also vary depending on how broad the coverage is. For example, full car insurance will be considerably costlier than mandatory third-party insurance. Average prices are between €150 to €350 a year.
That said, the price can also increase if your car is a high-value one or you have a bad driving record.
Also, do negotiate for deductibles. Certain insurance providers offer deductibles that can reduce the overall cost of coverage.
Is it possible to use car insurance from another country?
You can continue your prior insurance from your home country in Portugal for seamless coverage. It'll also save you from the hassle of researching and dealing with a new insurance provider. But doing so may result in legal trouble as Portuguese law requires local insurance. Hence the name "mandatory" third-party insurance. 
Also, there's a chance your prior coverage may not align with the Portuguese road maps and rules. So it'll only end up creating a burden for you.
You can use your previous insurance temporarily if you've just moved to the country. But once you've settled in and done your market research, it's best to shift to local car insurance in Portugal.
How do car insurance bonuses and penalties work in Portugal?
You can earn a no-claims bonus simply if you are a safe driver with no claims attached. But if you're involved in an accident of your fault, you will probably have to deal with an increased premium.
You should also know that facing this penalty does not label you as a poor driver. So, if you continue to drive straight and land a clean record, your premium may bounce back.
Portugal's insurance laws safeguard those on the road and promote a healthy driving culture. So rest assured that you won't have to deal with unjust or outrageous penalties. And earning bonuses is an easy affair. You even receive a loyalty bonus for staying with the same insurance company over time!
How to make a car insurance claim in Portugal?
You need to report the incident to your insurance provider to make a claim. Remember to accurately state details such as the incident date, location, involved parties, and a narration of the incident. Also, getting an official report for evidence and objectivity is advisable if the police are involved.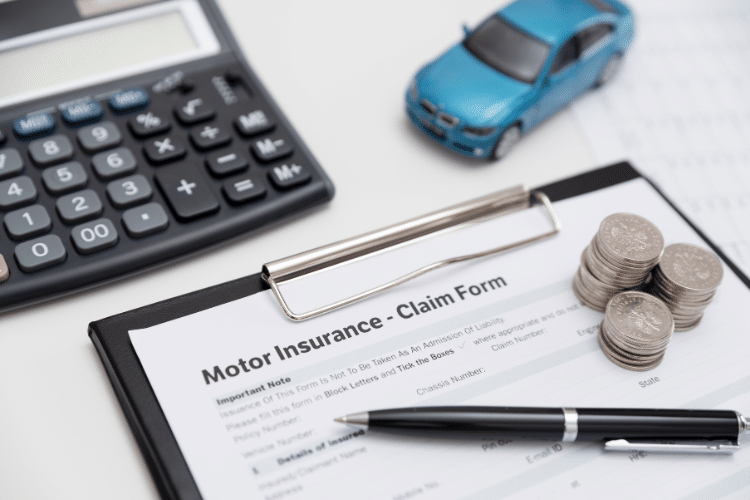 Once you've done your job, the insurance provider will guide you for any further required documents. After this, they'll assess the claim and might reach out to you for additional evidence if needed. The company will process your payment or repairs if the claim gets approved. 
Remember to keep calm and proactively cooperate with your insurance company for a smooth experience!
Are you ready to insure your car in Portugal?
Now that you know how important it is, getting your car insurance in Portugal should probably be the first thing on your to-do list! You must stay prepared to stay safe and abide by the law.
To get help with applying for insurance, get in touch with our experts from Viv Europe. We can help you decide which one to go for and how to apply. Don't hesitate to reach out and ask questions; we're here to help. 
If you want to ask other expats about their experiences, join our Facebook Group – All About Portugal For Expats. Connect with other expats like yourself and ask them which insurance plan they went for!