Last Updated on October 13, 2022 by Laila Oliveira
Expat families often debate whether it's a better option to buy a new car or take their old one to Portugal instead. While importing your car may seem more economical at first, there's a lot more to it. However, some people have sentimental value attached to their vehicles, so here's your guide on how to import a car to Portugal.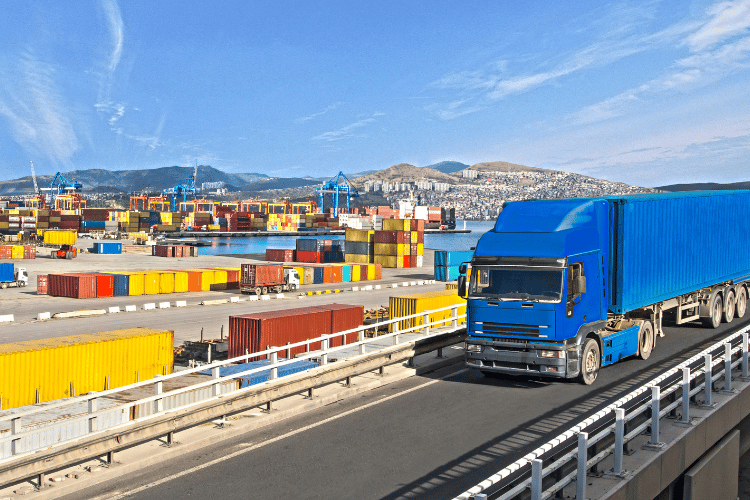 Taxes, bureaucracy, and convenience are some of the many things you ought to consider before thinking about taking your car with you. It's a long journey ahead, but we're here to guide you every step of the way.
This article will help you conclude whether or not you should be investing so much effort into importing your car to Portugal. We'll go over car prices within the country, taxes, requirements, and how you can exchange your driver's license to drive your favorite vehicle in Portugal. Happy reading!
What you should know before importing a car to Portugal
Just like it's important to research before buying a house or choosing your child's new school, you'll probably spend a reasonable amount of time knowing how to import a car to Portugal. You might or might not have heard, but things are a little different here. There's bureaucracy, which isn't always easy, and the process is a little lengthy.
Before you go ahead and decide to bring your car along with you to Portugal, you should know the car prices, import taxes, and the convenience level of doing so. Let us warn you; the expenses are not anywhere close to the famous low cost of living. Import taxes are high, and there are many other expenses; let's dive into the details!
Car prices in Portugal
Buying a new car can be one of the best decisions for you and your family, especially if you don't live in the metropolitan region. Cities like Lisbon and Porto have the best public transport systems in the country, and a majority population finds it incredibly easy to commute.
Since the streets of Lisbon are quite narrow, some people entirely scratch off the idea of getting a car so as to avoid the hassle of parking and driving. However, this isn't the case for someone living in other places, like the Algarve, Alentejo, or Central Portugal, for example.
For people interested in car prices, here are some estimates according to Numbeo (as of October 2022):
Volkswagen Golf 1.4 90 KW Trendline (new or equivalent) car is in the €26,000 range;
Toyota Corolla Sedan 1.6l 97kW Comfort (new or equivalent) sells for at least €27,481.
Alternatively, a used SUV or a Sedan can cost between €18,000 and €23,000 depending on its condition. This does not include the cost of registering your car, insuring it, and getting your driver's license. However, it is still much cheaper than importing your car to Portugal, even if car prices are higher than in other countries.
Convenience
All expenses aside, importing a car to Portugal can be very convenient, especially if you're not coming away from a very distant country. For example, if you're coming from France or Spain, it's easier to get your car here than it is to buy a new one. Remember what we said about automobile prices being higher in Portugal?
It's also an added job to sell your car in your home country before relocating here. Hence, some people prefer to take a road trip to Portugal and bring their car along.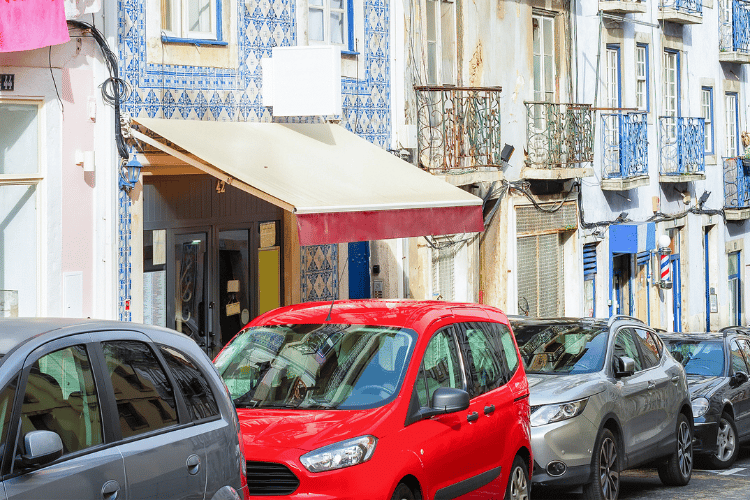 However, while some may find that convenient, others do not, and we want to take all possible scenarios into account before giving you advice on whether it's worth it. If you're importing it through sea freight, it will take a lot longer to arrive in Portugal, and that may hinder how quickly you adjust to your new life and schedule here.
According to MoveHub, a car shipped by sea freight can cost between €7,600 and €11,700 if you send it from the United States to Portugal. This process can take anywhere from 2 to 8 weeks.
We recommend that you weigh your options very thoroughly before making this choice. What's convenient for some may not be convenient for others.
Importing cars may be very expensive
Car prices in Portugal are higher than in other European countries, but taxes make importing them even more expensive.
Vehicles with less than 6 months of registration or less than 6,000 km are considered new. Hence, you'll always be charged 23% of the car's IVA, Imposto Sobre Valor Acrescentado (VAT), regardless of whether you've paid it in the country of origin.
There is good news, though; the Portuguese government offers non-habitual residents to be exempt from paying vehicle tax (ISV) and customs duties to import a vehicle. This is one of the many benefits that the government offers expats living in Portugal.
This scheme is valid for the first ten years of your legal residence in Portugal. In order to benefit from this, you must have had the car registered in your name for at least 6 months before moving here.
If you do not qualify as a non-habitual resident and are importing your car from outside the European Union, it'll be much more expensive. You may have to pay a tax of €50,000 on a car valued at around €25,000, depending on the year and engine capacity of your vehicle.
Check out the official website of the Tributary and Customs Authority to know more about obtaining the vehicle tax exemption.
With Viv Europe your plans for Portugal
will finally come to a reality
Other car expenses
By now, you're probably starting to understand why people don't opt to import a car to Portugal. Very few people are okay with paying double the amount in taxes and customs duties on top of everything else.
There are still a few other expenses that you're most likely to incur, mainly warranties and insurance expenses. Car insurance policies are usually between €150 and €600 per year, depending on the vehicle's value, type of insurance, and the customer's risk profiles.
The good news, however, is that taxes are a one-off thing, and you won't have to pay taxes repeatedly. Once you get your car to Portugal, all you need to do is drive it around and let the golden sun warm up your soul!
Taxes to import a car to Portugal
Let's move on to the most important part of the process of importing a car to Portugal. You'll be required to pay your taxes within 20 business days from the vehicle's date of entry in Portugal. Here are the two types of taxes you'll need to pay:
ISV (Imposto Sobre Veículos) – This vehicle import tax is usually 10% at most.
VAT – This is at 23% on all cars that are considered new, as of September 2022.
You can calculate the ISV applied to your car through this online simulator. We'll talk more about tax exemptions when you're coming in from within the EU/EFTA countries, which provide many benefits to individuals.
There's good news for Portuguese citizens who emigrated and lived outside of Portugal for more than six months! If a citizen relocated on the basis of emigration and now wants to return to Portugal, they are exempted from paying both these taxes.
Requirements when importing a car to Portugal
As with all legal procedures during your relocation, you must follow certain requirements when importing a car to Portugal.
Hence, you will also be required to submit the following documents:
Identification Card
Vehicle registration papers (or any document proving ownership)
Vehicle Inspection Certificate (this applies if the car is more than 4 years old). You may also need to submit the Model 112 Technical Inspection certificate.
Customs Certificate (DAV)
Let's look at how the process differs when you're importing a car to Portugal from within the EU and outside the EU.
Importing a car to Portugal from the EU
Things are a little simpler if you import a car to Portugal from within the EU/EFTA countries. You're not required to pay ISV, and VAT is applicable only if the car is brand new or has been owned for less than six months.
Additionally, you can claim the VAT back if you've already paid VAT on the vehicle in another member state. Technical details like these are important to know when you're making such big decisions.
Importing a car to Portugal from outside the EU
While things aren't too complex if you're importing from outside the EU, there are a few extra steps you have to go through. Firstly, you may have to fill out a customs form in your home country that documents your export.
Later, you will need to follow some steps to import your car to Portugal. We've compiled a step-by-step guide to make things easier for you:
Step by step to import your car to Portugal
We've gone through the major requirements and how much tax you should expect to pay. But, what do you need to do first? Should you register your car and then pay taxes? Or vice versa?
Here are the steps you'll need to follow to import a car to Portugal:
Compile all your documents
Access Portal das Finanças
Have the Certificate of Conformity (COC) in your hands
Print the IMT Model 9 form
Fill out the Customs declaration form (DAV)
Pay the DUC (Documento Único de Cobrança)
Book an inspection after receival
Pay remaining taxes (VAT and ISV)
Get the Documento Único Automóvel
Register your car & get the license plate
The first step is to compile all the documents we listed earlier in the article. Once you have those ready, access the official Finance Portal of Portugal. You'll need to create an account and register yourself, for which you also need the NIF Number beforehand.
If you don't have the Certificate of Conformity of your car, you should arrange it at this point. The next step includes getting the COC and getting it approved by the IMT, which can take up to a few days.
After you have these documents ready, you'll need to print and fill out the IMT form and the Customs declaration form. Then, you must pay the DUC, which is a bill that clarifies what you have to pay for getting the DAV.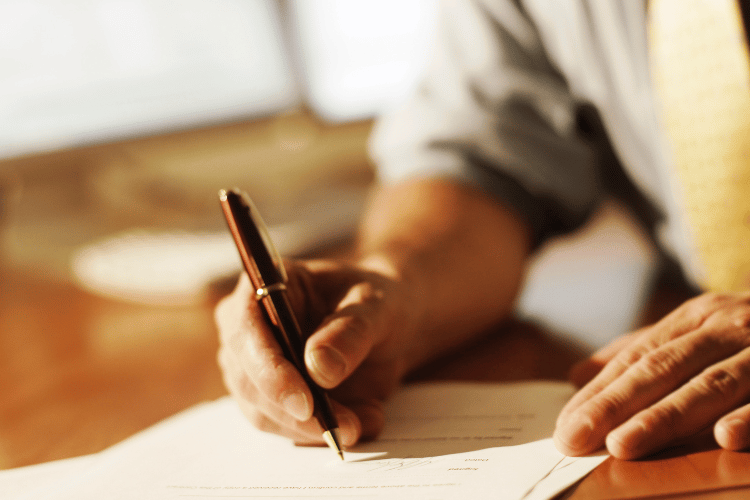 One of the last few steps includes getting a car inspection, paying the remaining VAT and ISV taxes at the local Finanças office, and then registering your car in Portugal! Click here to find the nearest Conservatory to register your car.
There you have it! It might've been slightly confusing, but you'll get the hang of Portuguese bureaucracy once you start your relocation journey.
How to exchange my driver's license for the Portuguese?
Getting a Portuguese-authorized license to drive is probably going to be the least of your worries while you import your car to Portugal. If you have an International Driver's License, you may continue to use that after informing the Institute for Mobility and Transport soon after getting your Residence Permit.
Additionally, expats relocating from within the EU can continue using their EU driver's license in Portugal until it expires. However, you must still notify the IMT within 30 days of obtaining your Residence Permit.
In order to exchange your driver's license for the Portuguese license, you must submit this form (taken from the IMT website) along with the following documents:
Photocopy of your ID Card/Passport
Driving license
Two recent colored photographs
Medical certificate
Psychological assessment (in case of heavier vehicle categories)
Residence Permit
Exchanging your foreign license for a new one will cost you €30. Ideally, you should have the new Portuguese-authorized license in your hands within the next few weeks.
Should I import my car to Portugal or buy a new car?
The ultimate decision is entirely up to you; however, be mindful of the fact that taxes can cost up to twice the value of your vehicle. So, if you want to import a car to Portugal, you should be ready to pay a lot more than what you would pay to buy a new car instead.
Of course, people still do end up bringing their cars to Portugal. For some, it holds sentimental value, and it's okay to hold on to that. You could ask fellow expats what they did during their relocation journey. Join our Facebook Group – All About Portugal For Expats, and get answers to your questions.
And remember, Viv Europe's team of professionals will always be there to make your relocation process easier and faster. From the visa application to settling in your new home, we've got it covered. Contact us today and share your dreams with the team that makes them come true!