Last Updated on January 13, 2023 by Laila Oliveira
There are so many good things to say about Faro; the capital of the Algarve region is not only beautiful but also rich in history and culture. Although located in the popular Algarve region, it is one of those somewhat hidden destinations and experiences fewer tourism actions altogether. However, the elephant in the room when considering moving to a new country is how expensive it is. In this article, we'll discuss the cost of living in Faro!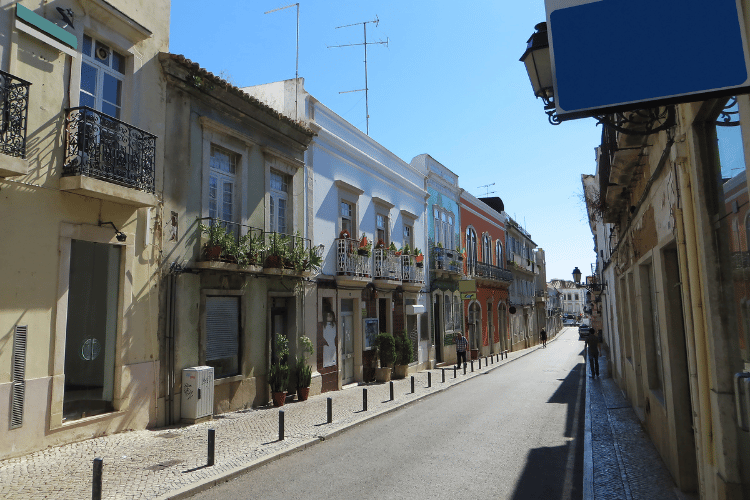 So how expensive is it to live here? What does everyday life look like in this destination? If you are asking yourself these questions, this post is for you. Stick around as we attempt to shed some light on just how expensive living in the capital of the Algarve is. This is one of the reasons why Faro is often popular among expatriates looking to enjoy the warm weather that the southernmost region in Portugal has to offer.
How expensive is Faro?
Right off the bat, it is worth mentioning that generally, the cost of living in the entire Algarve region is higher due to popularity, based on Portuguese standards. Faro, on the other hand, is not that different. However, when compared to other popular destinations in Europe and other nations in North America, Faro is significantly affordable.
While this destination might be generally more expensive by Portuguese standards, it doesn't mean it is entirely out of reach for everyone. In fact, expats with passive income will enjoy affordability compared to other cities worldwide. It is no coincidence that 11.7% of the population is foreign.
What is the cost of living in Faro for expats?
As mentioned earlier, the cost of living in Faro is affordable, at least by international standards. However, while this is true, it is also important to point out that the cost of living is often relative to your individual spending habits and lifestyle.
Nonetheless, certain aspects of everyday life will give you a pretty good indication of what to expect regarding the cost of living in Faro. Let's take a closer look.
Cost of rent in Faro
The capital of the great Algarve region might not be as popular among tourists but is still competitive and in high demand among expats who are interested in living in this region. Similar to other destinations around the world, the cost of rent will depend on the location of that particular apartment, the type of the building, and not to forget how big it is.
Despite that, the average cost of rent in the great Faro district is around €11.2/ m² according to data provided by Idealista. Here is a detailed breakdown of the cost of rent per square meter in the different municipalities within the great Faro district.
| Municipality | Rent per m² |
| --- | --- |
| Albufeira | €10.9 |
| Faro | €9.4 |
| Lagos | €11.8 |
| Loulé | €12.9 |
| Olhão | €10.7 |
| Portimão | €10.7 |
| Silves | €10.7 |
| Tavira | €10.1 |
| Vila Real de Santo António | €9.9 |
Estimates are from Idealista (as of January 2023).
House bills
House bills in Portugal are generally low-priced. The cost of such utility bills tends to be the same across the country. However, it is also important to point out that how much you will pay at the end of the month will depend on the number of services you are subscribed to.
The main utility bills in most households in Portugal include; gas, internet, phone packages, electricity, water, and TV packages. Here is a quick breakdown of how much they cost:
| Utility | Cost |
| --- | --- |
| TV channel package, wifi, and phone call package | €35 |
| Electricity, Gas, Garbage, and Water | €68.00 |
| Internet (60 Mbps or More, Unlimited Data, Cable/ADSL) | €42.75 |
Estimates are from Numbeo (as of January 2023).
Average spending on food
Food is central to Portuguese culture; however, what sets them apart from the other parts of the world is that the local folk value home-cooked meals. The cost of food is often understated but is quite significant, especially if you have a large family.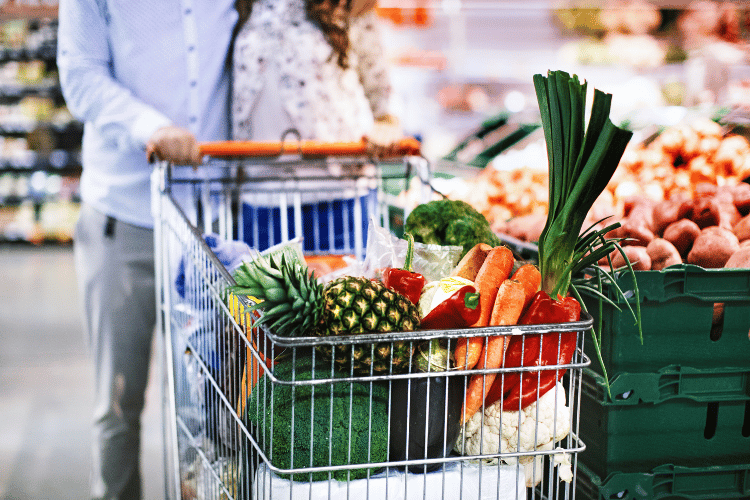 You might not know this but eating out in restaurants is usually more expensive than preparing meals at home. So, although the Portuguese people love food, they spend less than those who fancy tasty restaurant bites. Let's take a closer look at the cost of some of the regular items that often appear on your grocery list.
| Expense | Cost |
| --- | --- |
| Milk (1 liter) | €0.81 |
| Loaf of Fresh White Bread (500g) | €1.53 |
| Rice (1kg) | €1.18 |
| Eggs (1 dozen) | €1.93 |
| Local Cheese (1kg) | €8.50 |
| Apples (1kg) | €1.63 |
| Potato (1kg) | €1.33 |
| Tomato (1kg) | €2.07 |
| Onion (1kg) | €1.06 |
| Lettuce (1 head) | €1.46 |
| Water (1.5-liter bottle) | €0.81 |
| Chicken Fillets (1kg) | €4.46 |
| Bottle of Wine (Mid-Range) | €4.50 |
Estimates are from Numbeo (as of January 2023).
Expected transport cost in Faro
The entire district of Faro has an excellent transport network that is also strategically located in a central location. The popular method of moving from point A to B in Faro is through public transport that includes; trains and buses. Public transportation is a preferred method because it is both cheap and also quite reliable.
To give some context on exactly how cheap public transport is, a monthly pass for a train is around €33.50, while the average cost of a one-way 8 km trip using a taxi is around €17.17. Having said that, here's a detailed breakdown of the cost of transportation within the district.
| Expense | Cost |
| --- | --- |
| A one-way ticket for local transport | €2.42 |
| Monthly Pass (Regular Price) | €35.00 |
| Taxi Start (Normal Tariff) | €4.80 |
| Taxi (one hour waiting and regular tariff) | €14.80 |
| Gasoline (1 liter) | €1.87 |
Leisure expenses
The district of Faro is of the perfect size, small enough for sightseeing on foot and also large enough to accommodate all the beautiful sceneries. The old town is one of the most popular tourist and expat visiting sites. Walking down the cobblestone streets with medieval buildings will give you a feel of what ancient Portugal was like.
Other than that, you can also choose to pay a visit to any of the well-preserved beaches in Faro that are easily accessible by a short ferry trip. Another worthy mention is a trip to the local market, with plenty of shipping centers, for a spectacular food shopping experience. There are plenty of things to do in Faro; let's take a look at some other leisure activities and how much they should cost.
| Expense | Cost |
| --- | --- |
| Gym monthly fee | €30 |
| Streaming platform basic price | €8 |
| Tennis Court Rent (1 Hour on Weekend) | €12.50 |
| Cinema, International Release, 1 Seat | €7 |
| Three-course meal for 2 at a mid-range restaurant | €40 |
| Imported Beer (0.33-liter bottle) | €2.25 |
What are the cheapest areas in Faro?
Although the district of Faro is generally more expensive, certain municipalities are cheaper than others. One of the major expenses per month for most households is rent. For this reason, the regions with a lower cost for rent are considered cheaper in the grand scheme of things.
From the data provided previously, Vila Real de Santo António is the cheapest municipality in this district. Vila Real de Santo António is a small traditional fishing town across the Guadiana river. It is not a picturesque town but still attracts many tourists yearly. What is particularly surprising about this municipality is the grid-like organization.
With Viv Europe your plans for Portugal
will finally come to a reality
What are the most expensive areas in Faro?
Loulé and Lagos are by far the most expensive municipalities within Faro. They sit right at the top when it comes to the monthly cost of rent at €12.9 and €11.8 per square meter, respectively. Loulé is a major economic center of the Faro district, and you can almost expect that the cost of living will also be generally high. It is the best destination to live if you want an authentic Portuguese experience.
On the other hand, Lagos is more popular because of its pristine beaches and beautiful mountainous setting. Part of the reason why this municipality is usually more expensive is because of the tourism action, especially during the warm and busy summer months.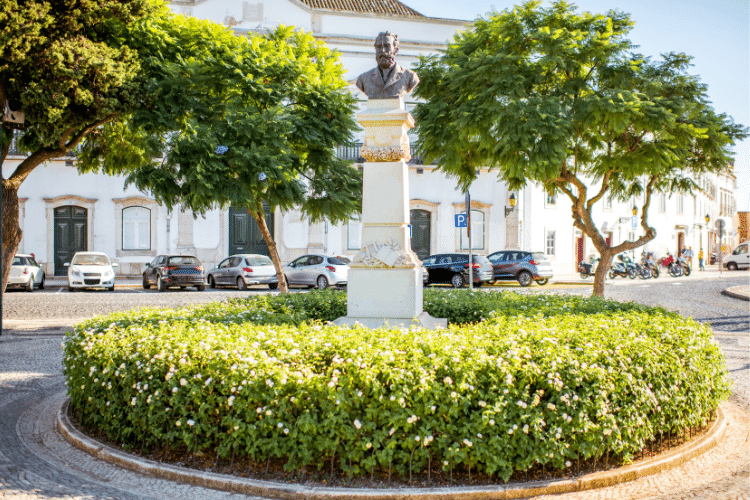 Is Faro more expensive than Lisbon?
It goes without saying that Lisbon is not only the capital but also the biggest city in Portugal. As such, you can almost expect the cost of living to be generally higher than in other smaller districts and towns, including Faro. To put this into perspective, the cost of groceries is 4.1% lower in Faro than in Lisbon, while rent is up to 29.9% higher (via Numbeo).
There are a lot of advantages that come with living in both destinations. Lisbon might be a good choice for anyone looking for active employment in the corporate world. On the contrary, Faro is a good option for expats interested in the beautiful Algarve region, away from many activities.
Is Faro more expensive than Porto?
Although Porto is the second biggest city in the country, the cost of living is a bit lower than in Faro. Generally, the entire Algarve region is often quite expensive because of the influence of tourism activity experienced all year long.
However, it is also important to point out that the difference is not that great; in fact, the cost difference of rent is almost insignificant at about 0.3%. The cost of groceries inversely is about 1.4% more expensive in Faro than in Porto.
With such data to take reference from, it is important to point out that Faro and Porto are not so different. However, if you are to choose the cheaper option, the Porto would be it.
How much do the Portuguese earn in Faro?
Portugal is known not to have the best salaries in Europe. In fact, the national average minimum wage is about €705 per month, which is a far cry from the European average of €1,000. However, if you are planning to move to Faro, you will be happy to find out that the salary average is well over €,1000, currently at €1,080.33.
From the local Portuguese standard, this wage is enough for the most local population to live comfortably. Nevertheless, it would be best if you also kept in mind that the cost of living in Faro is also higher than the country's average. However, skilled professionals have the potential to earn more than the average salary.
Is it worth the cost of living in Faro?
There are many valid reasons for justifying the cost of living in Faro, for instance, the luxury of living in one of the most sought-after destinations in the world. The scenery and also proximity to some of the most preserved beaches in the world are among the few major draws to this destination.
So is the cost of living in Faro worth it? Unfortunately, the answer to this question has to come from you. This destination means different things to many people, and while some are glad to pay that much, there is also an equal number of people who find it too expensive. Be clear about your objectives; this will help you identify the ideal destination for your needs.
When are you moving to Faro?
Faro is a great destination that is quite popular among expats and tourists alike. With a foreign presence of about 14.4% of the population, it is fair to infer that expats find great value in living in the capital of the Algarve region.
We hope that this post has answered most of your questions about the cost of living in Faro. If not, be sure to join our Facebook Group – All About Portugal For Expats, and interact with other expats in Portugal currently. 
Whenever you are ready to move to Faro, reach out to our professionals at Viv Europe. They have the expertise and knowledge garnered from years of experience in the immigration business and will be glad to make your dreams a reality.