Last Updated on November 17, 2023 by Maryam Siddiqui
Braga, the religious city in Portugal, is slowly becoming an expat favorite for all the right reasons. Moving to Braga means different things to many people; for some, it is for the freedom to engage in indoor and outdoor activities thanks to the reliable weather. For others, finding a rental in Braga simply means escaping the busy, chaotic city without necessarily giving up any conveniences of modern life.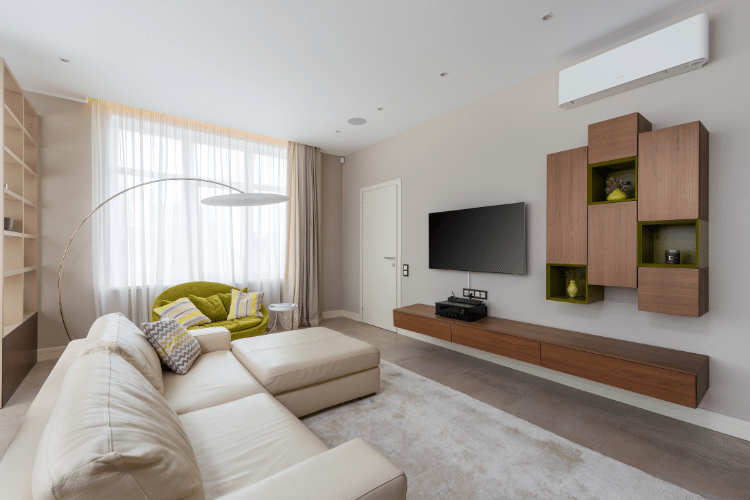 If you are considering moving to Braga, finding the right accommodation for you is paramount. The good news is that if you need more time to buy property right away, there are plenty of reliable rentals that you can temporarily call home.
So, how do you approach the process of finding a rental in Braga as an expat? A detailed breakdown should help you find the right rental accommodation! Happy reading!
Living in Braga is trending
With a population of 193,333, according to the data from Instituto Nacional de Estatística Portugal, Braga is the seventh largest city in Portugal. Although initially, the population of this city was predominantly local, the situation is slowly changing. Expats are finally discovering this hidden gem and are choosing to relocate here permanently.
To provide some context to this statement, foreign presence from the last census a decade ago was about 4% of the population. Today, the expat population has gone up to about 7%. Because Braga is a University town, the young population has transformed this rather traditional town into an urban and English-speaking destination.
Braga has plenty of beauty within the town and nearby environs. The city and its surrounding region are known for their natural beauty, with picturesque landscapes, rolling hills, and lush greenery. And the proximity to the Atlantic coast and the Peneda-Gerês National Park also provides opportunities for outdoor activities and exploration.
Why expats are choosing Braga
As mentioned earlier, Braga has long been a hidden gem of Portugal, but expats are finally finding and loving their stay here. One of the major draws for foreigners to this old university town is the accessibility. Braga's location in northern Portugal makes it accessible by road and rail, with good connections to other major Portuguese cities like Porto and Lisbon.
The nearby Francisco Sá Carneiro Airport in Porto provides international flight options. What's more, Braga is an important education hub of Portugal. It is home to several educational institutions, for instance, CLIB – The Braga International School and the University of Minho, that cater to the town's educational needs and beyond.
Lastly, the local population is very friendly, making it easy for expats to integrate into the community.
Long-term rentals vs short-term rentals in Braga
Long-term and short-term rentals in Braga serve different housing requirements and possess distinct characteristics. The former typically involve lease agreements that span months or even years, making them suitable for individuals or families planning an extended stay in Braga. This type of rental generally offers a more cost-effective per-night rate compared to short-term rentals.
Monthly rental costs are usually lower. Additionally, long-term rentals offer stability and a sense of permanence, allowing tenants to establish a routine and integrate into the local community.
Short-term rentals are tailored for temporary accommodations, typically ranging from a few days to a few weeks. These are well-suited for tourists, business travelers, or individuals visiting Braga briefly.
Short-term rentals often come at a higher per-night cost compared to long-term rentals, with daily rates that can fluctuate significantly, particularly during peak tourist seasons. Availability can be challenging, especially in the summer months when Braga experiences a surge in tourist numbers, often necessitating advanced booking.
The challenges of finding a rental in Braga
Finding a rental in Braga, much like in numerous other urban areas, presents its unique set of obstacles. Braga, a scenic city in Portugal celebrated for its history, vibrant architecture, and stunning coastlines, is no exception.
Nonetheless, its appeal to both tourists and students can create a competitive and occasionally demanding rental landscape. This increase in demand for rental accommodations can result in restricted availability and heightened rivalry among prospective tenants.
The city also undergoes seasonal fluctuations in rental options and pricing. Throughout the academic year, there can be a surge in the demand for student housing, which can influence both the availability of rentals and the associated rental costs.
Vacation rentals give tenants much more profit in the summer
Vacation rentals, commonly referred to as short-term accommodations, present lodging alternatives for individuals seeking temporary stays. This form of housing is especially widespread during the summer season when tourists converge on this region. Short-term rental agreements that span a few days to a few weeks.
They are designed for temporary stays, such as vacations or business trips. Long-term rentals involve lease agreements that extend for several months or even years, often providing more permanent housing solutions.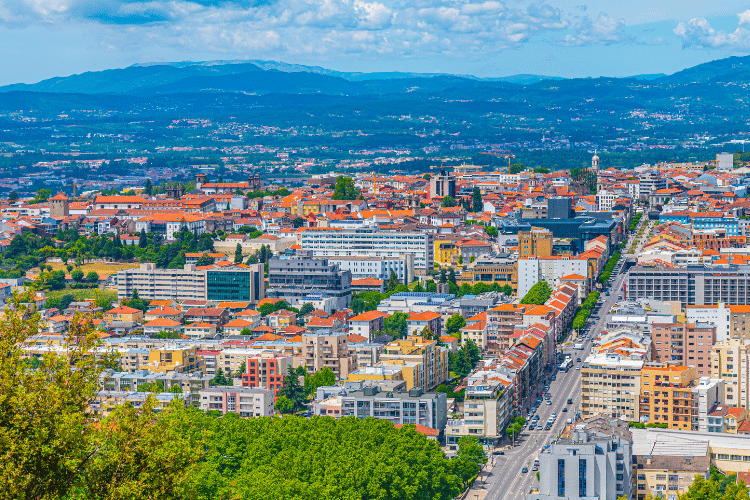 Compared to extended-term rentals, vacation rentals generally come at a higher price point. Numerous websites facilitate the discovery of such rentals, with Airbnb emerging as a popular selection.
Daily rates for vacation rentals can span from €30 to significantly exceeding €100 per night, allowing property owners to capitalize on heightened demand during the summer period. Nevertheless, the nightly cost of short-term rentals varies based on factors such as the property type and the included amenities in the rental.
Braga rental prices rise every year
Similar to any other city around the world, rental prices have been rising steadily over the years because of a few reasons. To begin, the local economy in Braga and Portugal as a whole has been thriving, leading to increased demand for rental properties as more people move to the area.
Something else to keep in mind is that since Braga is a university city, the demand for housing, particularly during active academic seasons, often causes a strain on the available accommodation options, especially close to the universities.
Also, the region's and country's overall economic health can impact rental prices. If the economy is strong and incomes are rising, people may be willing to pay more for housing. Essentially, the main cause of Braga's annual rental price increase is supply and demand.
To increase your success rate, be sure to begin your search enough to give yourself sufficient time to explore every option available.
| Year | Average rental prices per m2 |
| --- | --- |
| 2023 | €8.7 |
| 2022 | €7.3 |
| 2021 | €6.2 |
Data is from Idealista (as of November 2023).
Is it worth renting a house or apartment in Braga?
Whether it's worth renting a house or apartment in Braga depends on factors unique to you. Before choosing to rent a house in Braga, some of the things you need to keep in mind are your budget, lifestyle, duration of stay, and future goals.
While that is true, it is also worth emphasizing that the foreigners who live in Braga enjoy the peaceful environment, beautiful landscapes, and the self-sufficiency this city promises. Ultimately, Braga's housing is relatively cheaper than other popular destinations in Portugal and Europe.
This is ideal for anyone considering moving but on a tight budget. When considering finding a rental in Braga, be sure to do your due diligence, visit various rental properties, and explore the different neighborhoods.
With Viv Europe your plans for Portugal
will finally come to a reality
How to choose or find a good rental in Braga?
To find the right rental in Braga, it is important to do extensive research. This is especially true if you are new to the town and need more knowledge about the local real estate scene and trends. This doesn't mean finding a rental in Braga is impossible. Here are some handy tips that will help you during your accommodation search.
Search a lot of real estate websites
Like anything else, beginning your search online is often the easiest and cheapest place to start. There are several housing options on the internet that you can explore. While taking your search online is ideal, it is easy to get overwhelmed by the sheer amount of options available.
To avoid this, be sure to have your objectives right. Take a moment to think about your budget, the particular neighborhood you would love to live in, or the specific type of accommodation. By doing so, you can streamline your search and concentrate on specific categories of residences located within your chosen neighborhoods.
For short-term rentals, platforms such as Airbnb can provide valuable assistance. However, when in search of long-term rentals, it is advisable to focus your efforts on websites like Idealista or Kipper Tree.
Make contacts with tenants in Braga
Apart from searching online, another viable option is reaching out to informed people through networking. Having a grasp of the market conditions before commencing your property search is advantageous. And the easiest way to get such information is from those who already live there.
They can prepare you in advance for potential challenges in specific areas and give you further insights on exactly what to expect.
Establishing connections can offer valuable information about the local rental market. Such as suggesting reliable property owners or property management services and even keeping you informed about upcoming properties that will become available.
Since finding the right contact is often a problem, be sure to join our Facebook Group – All About Portugal For Expats. There is always someone willing to help out!
Talk to real estate experts
If everything else doesn't work out, your final resort would be to consult a real estate agent. While their assistance may involve a fee, it's a wise choice to have a professional locate the optimal options and offer expert guidance.
Experienced real estate experts possess ample resources to deliver personalized recommendations aligned with your housing objectives. Furthermore, a certified real estate agent will assist you in securing the ideal rental and provide support throughout the hurdles of the rental search process in Braga.
Best cities for finding a rental near Braga
If you're looking for rental options near Braga, Portugal, you have several cities and towns in the surrounding area to consider. Some of these places offer proximity to Braga and may provide a range of housing options. Here are a few cities and towns to explore for rentals near Braga.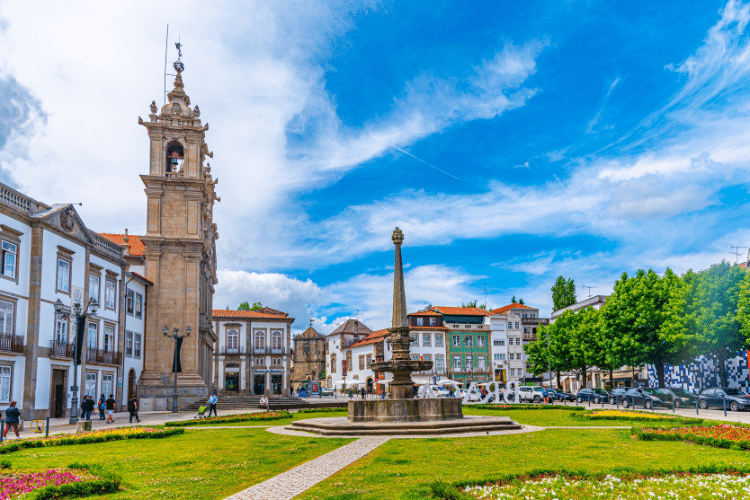 Guimarães
Known for its historical significance and architectural charm, Guimarães is located very close to Braga, making it a convenient choice for those working or studying in Braga.
Vila Nova de Famalicão
This city is in the Braga District and is another nearby option with a variety of rental properties.
Barcelos
Located to the northwest of Braga, Barcelos is a picturesque town known for its colorful ceramics and the famous Rooster of Barcelos. It offers a more relaxed atmosphere while being within a reasonable commuting distance to Braga.
Porto
Porto is the second-largest city in Portugal and is about an hour's drive from Braga. While it may be a bit further, it offers a wide range of rental options and employment opportunities.
Do you want to come and live in Braga?
There you have it, everything you need to know about finding a rental in Braga. Now that you are aware of all the intricacies that go into the process of finding a reliable rental in this destination, it shouldn't be hard to find one.
There are numerous compelling reasons to contemplate relocating to Braga. It not only serves as a prominent center for education but also provides all the essential amenities for daily life. Its allure primarily stems from its diversity, picturesque surroundings, and a rich historical heritage that spans centuries.
Additionally, Braga's affordable cost of living beckons many to explore this city. When you're prepared to take the leap, feel free to contact our professionals at Viv Europe. Good luck!