Last Updated on January 27, 2023 by Laila Oliveira
Located in the Atlantic Ocean, Madeira is an island that has so much to offer. From a fair climate to picturesque sceneries, it is no coincidence that everyone is suddenly interested in this serene destination. The days when Lisbon was the only attraction in Portugal are long gone; expats are discovering hidden gems all over the country, and Madeira is undoubtedly one of them. Does that make finding a rental in Madeira difficult?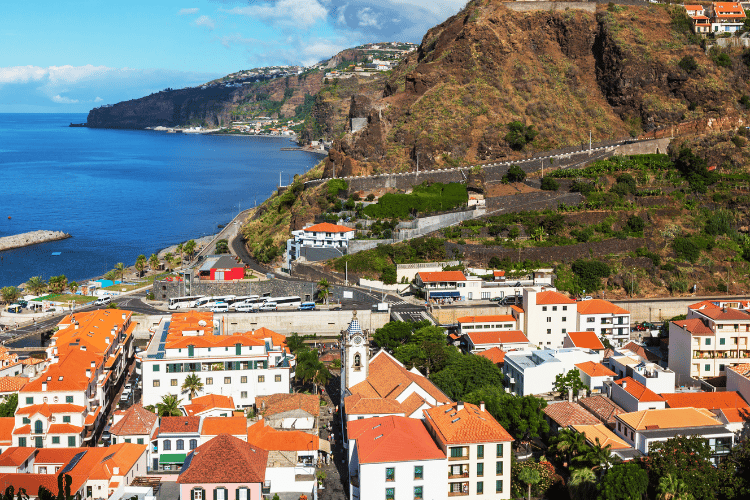 Although Madeira is an island, it is pretty vast, covering a space of about 801 km². However, with a population of just over 250,000, how hard can it be to find a rental in this region? If you're interested in living in this destination permanently, you must know about its real estate market. That said, here is what you need to know about finding the right accommodation for you.
The challenges of finding a rental in Madeira
As mentioned earlier, Madeira is just getting the attention it deserves, and many expats choose to live in this destination. Just to demonstrate how interested foreigners are in this island, the foreign population has increased from 2.5% to 4.1% within the last decade. This increase, however small, has brought about some challenges as far as finding a rental in Madeira is concerned.
Vacation rentals give tenants much more profit in the summer
Although the Algarve region is the most popular tourist destination in Portugal, Madeira also receives a fair share of tourist action every year. While tourist activities benefit this island's local economy, they also strain to find accommodation, especially for expats looking for long-term accommodations. This is particularly prevalent during the summer months when accommodation costs go up because demand cannot keep up with the current supply.
Because tourists on short stays prefer short-term rentals for a few days, it is common for the available rentals to be converted into short-term rentals that also earn the landlords more money. To put this into perspective, in the regular months, a one-bedroom apartment in Madeira is about €450; on the flip side, short-term rentals cost up to €67 per day.
Long-term rentals vs short-term rentals in Madeira
Essentially, rental accommodation in Portugal can be broken down into two main types, short-term and long-term rentals. Just as the name suggests, long-term rentals are the types of accommodation with contracts spanning six months or longer. This accommodation type is quite popular among professionals looking to settle in a given destination or families looking for long-term homes. Short-term rentals, on the other hand, are pretty popular among tourists.
The rental contract extends from a few days to a few weeks of stay. Unlike long-term rentals, where the cost of accommodation is calculated monthly, a short-term rental is paid on a daily basis. Long-term rentals can be challenging during Madeira's peak summer months.
Living in Madeira is trending
To begin, the island of Madeira is where the football legend Christiano Ronaldo hails from. As such, this destination has been receiving global recognition as among the top luxe places to visit in Madeira. This island has something for everyone, from beautiful sites to visit to fascinating landscapes for the outdoorsy people.
Also, living in Madeira gives you the opportunity of living on an island, but you still get the provision and protection of the EU. Madeira is a fun place to live, with plenty of other great things to do. Here are other reasons why this destination is getting more popular by the day.
Rich gastronomy
Relatively lower cost of living
Provides all the comforts of modern life
Golden visa prospects
There are still affordable options to rent
One thing that sets Madeira apart from the rest of the nation is that the rental prices are not ridiculously high. You can still find suitable apartments at a lower cost than in other popular cities like Lisbon or the Algarve. While you can find cheap accommodation in Madeira, it is also necessary to point out that there are different types of rental houses depending on your budget.
If you are living on a shoestring budget and need every cent to go a long way, consider living among the local population where there is little foreign influence on the cost of living. However, if you don't mind splurging on rent, many affluent neighborhoods will give you the living experiences that you are looking for.
Rise in expat community
As mentioned earlier, the island of Madeira is just starting to make an impression in the world. Many expats are finally making their way to this beautiful destination, all in a bid to experience what it has to offer.
From the census of 2011, the foreign presence in Madeira was about 6,770, which amounts to about 2.5%. However, the recent 2021 census reports that the number of legal foreigners has increased to 10,405, which is quite impressive considering Madeira was not as popular as it is today (via Pordata).
One of the major draws for expats to this destination is the desire for a calm and affordable lifestyle that this island offers.
Best cities in Madeira
Because the island of Madeira is quite large, finding the right destination to call home is easier said than done. That said, here is a list of the best cities on the island where you can begin your search.
Ponta do Sol
Just as the name suggests, Ponta do Sol (point of the sun) promises enough sunshine throughout the year. This fishing village has a population of 8,367 people, and the foreign population makes up about 5.3% of that.
Ponta do Sol is located only 24 km from the capital Funchal, which is one of the major draws of this particular destination. Besides that, this small city is ideal for anyone looking to live in a laid-back neighborhood.
Funchal
Interested in living where all the action is? Then consider Funchal, the capital of Madeira. It is the biggest city on the island, where all the services are housed. Here you will find international schools, universities, and even airports to facilitate your travels to and fro other destinations within Portugal.
This destination is home to about 105,795 people. The foreign presence accounts for about 5.7%, making Funchal a great place to live for expats. However, you need to be aware that the cost of living might be higher than in other regions on the island.
With Viv Europe your plans for Portugal
will finally come to a reality
Calheta
Calheta is an expat and tourist magnet for a reason. It is home to one of the few sandy beaches on the entire island. Because of the pleasant setting and beautiful backdrop, many tourist investors have made their way here, all in a bid to set up businesses in the tourism industry in Calheta.
This city is relatively small, with a population of just over 10,915 inhabitants. Foreigners are about 8.4% of the entire population which is even higher than the country's average, which is currently just over 7%.
Porto Moniz
This is one of those small destinations where residents know one another. However, the picturesque setting is one of those you would find on a postcard. The tunnels, lava pools, winding roads, and occasional waterfalls are just a few of what this destination offers.
This small city is home to about 2,521 residents, with a foreign presence of about 4.5%. Porto Moniz is one of the cheapest destinations for anyone living on a budget.
Madeira rental prices rise every year
Like in most popular destinations around the globe, the cost of rent has steadily risen within the last decade. However, it is also worth acknowledging that Portugal has been a hot topic for the last couple of years, receiving record-breaking numbers of tourists and expats annually.
Consequently, the supply of accommodation hasn't really caught up with the demand, which has caused rental prices to rise. The good news, however, is that the rental cost in Madeira is still within a reasonable range, especially compared to other bigger cities in Europe.
Benefits of living in Madeira
Living in Madeira is a dream come true for many people. This island is not only beautiful but also comes packed with other advantages that you would want to be part of. To begin, Madeira is one of the few regions in Portugal that is still eligible for the Golden Visa program after the recent changes.
This is particularly important for investors who want to get a piece of the Portuguese real estate pie. Other than that, Madeira also promises a relatively cheaper cost of living without necessarily sacrificing the quality of life.
Is it worth renting a house or apartment in Madeira?
There is no denying the fact that Madeira is one of the most sought-after destinations in Portugal. Nevertheless, the decision of whether to live and also rent a house in Madeira is your personal decision. Nonetheless, Madeira might be ideal for you if you are looking for safety, good quality of life, and a relatively slow-paced life style.
You will find various apartments for every budget, including top-of-the-range villas with beautiful ocean views. While Madeira might not be as big or sophisticated as the capital Lisbon, you will find every convenience of modern-day living on this island, such as shopping centers, universities, and international schools.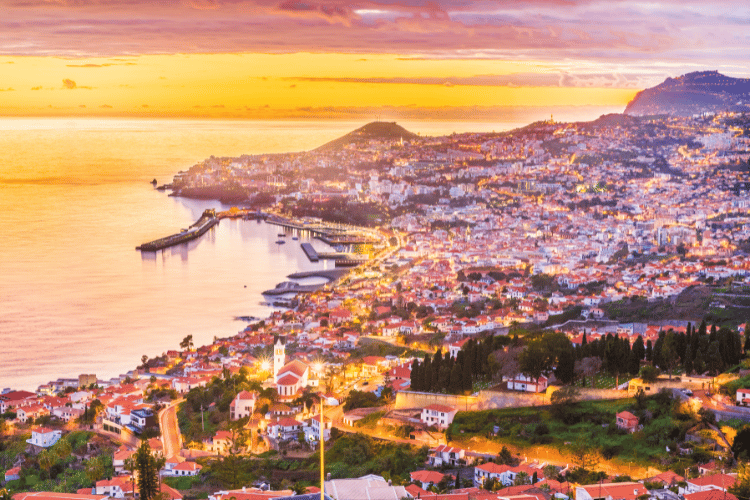 How to choose or find a good rental in Madeira?
As already established, finding a rental apartment in Madeira can be quite tricky during some seasons. However, this does not mean that it is totally impossible to land your dream accommodation. Take a look at the following tips that should help you get started.
Search a lot of real estate websites
What better place to take your search than online? All the information is on your mobile phone. Be sure to visit some of the popular websites like Idealista to help with your search for a rental apartment. But first, take some time to think about the type of apartment you are looking for to eliminate unnecessary confusion.
Make contacts with tenants in Madeira
Another useful way of securing your dream rental apartment is to establish some contact with current tenants living in the city you would wish to move. They have all the experience in finding rentals and are also in a better position to recommend specific neighborhoods as well. What's more, tenants who are actively renting houses will also advise you on the average rent cost, preventing you from being exploited.
If you have difficulty finding the right people in Portugal, check out our Facebook Group – All About Portugal For Expats. Here you will find a community of expats in Portugal who are more than happy to give you directions.
Talk to real estate experts
If everything fails to work or you just simply need help, you can always get advice from the local real estate agents. They are aware of the real estate market and can also act as a matchmaker, connecting expats with the right accommodation depending on their needs.
Real estate agents can also recommend specific neighborhoods that would fit your individual interests as an expat who is new in the country. Another advantage of working with real estate agents is that they will also help you navigate the bureaucracies and tie-downs in Portugal.
Do you want to come and live in Madeira?
Madeira is a land of great opportunities, and it all begins with finding the right rental property and ultimately ends up with you calling this place home. Although finding a rental in Madeira can be a problem in certain months, using the right channels and people will help make the process smoother.
We hope that this post has helped shed some light on what to expect about finding rentals in Madeira. So, whenever you are ready to experience life on this magical island in Portugal, be sure to reach out to our experts for the best advice. Contact us now and let us know how we can help.