Last Updated on July 15, 2022 by Maryam Siddiqui
Are you considering retirement in Portugal or South Africa? Well, if you are, then this article is for you. There are plenty of reasons why both Portugal and South Africa are popular destinations for retirees from all over the globe. These two countries offer reasonable living standards, have favorable weather all year round, and have a sizable immigrant population.
Moving to another country is not easy; whether it's Portugal or South Africa, you need to do your due diligence beforehand. So is it Portugal or South Africa? Well, there's no straight answer to this question. However, to help you pick the right destination for you, here's a breakdown of how the two countries compare. Let's get right in!
Retirement in Portugal or South Africa? Why expats choose them
There's a lot to admire in both Portugal and South Africa. While they are on two different continents, these two countries are a hot topic among travel communities. To put this into perspective, according to the census of 2021, the number of expat communities in Portugal increased by 40% bringing the total number to an average of 5.4% of the population.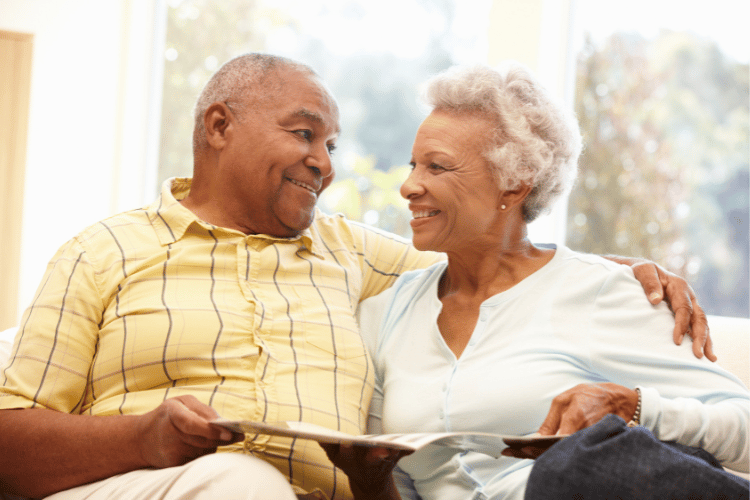 The same is also true for South Africa; the latest census report shows that the expat community amounts to an average of 4% of the total population, which is quite impressive. So why are expats choosing retirement in Portugal or South Africa?
This has to do with the cost of living, weather, and quality of life these two nations offer. For many immigrants, the reason for moving to either Portugal or South Africa is to live off the remainder of their lives in peace and comfort, and these two countries offer exactly that.
Similarities between the countries
These two countries have many similarities and differences, from weather to the cost of living and even the general lifestyle. To begin, both Portugal and South Africa have beautiful weather all year round. Plenty of sunshine allows for various outdoor activities, for instance, sunbathing on the beaches or even taking a stroll to marvel at the picturesque scenery.
Another similarity is that both countries promise a relatively lower cost of living. Regarding the cost of living, Portugal is 11% more expensive than South Africa. However, compared to other nations in Europe or North America, both Portugal and South Africa are cheaper.
A slow-paced life is another common similarity between Portugal and South Africa. If you are from the US, you'll be astonished by how calm life is in both these nations.
However, it's important to mention that most retirees desire this kind of lifestyle; hence the large expat population is in both Portugal and South Africa.
Portugal vs South Africa for expats
As much as there are similarities between these two popular destinations, you'll need to make a decision eventually. However, before plunging ahead, let's discuss how a retired expat's life is in both countries just to give you a glimpse of what to expect from either nation.
About living retired in Portugal
Retiring in Portugal is a dream for many people around the world. It offers the best of what Europe offers but at a great price. What's more, Portugal is one of the few countries in Europe where a good number of the population communicate in English, making it relatively easier to integrate and fit in with the local community. It will be a disservice to not mention the beauty Portugal offers.
From the scenic beaches of the Algarve coast to Madeira's picturesque landscapes, there's plenty for you to explore and discover. You will also be pleasantly surprised that recently the Portuguese government has relaxed the residency requirements and added other special incentives to motivate those wishing to retire or invest in Portugal.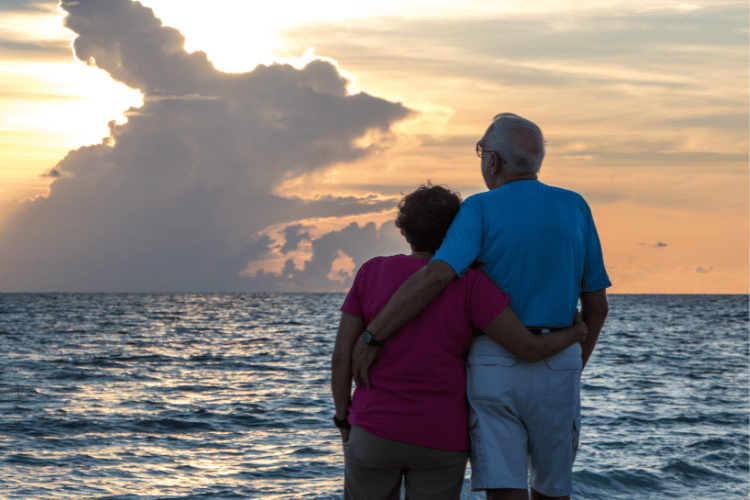 Programs like the Golden Visa Program or the Non-Habitual Residency offer tax incentives for expats who choose to invest in specific locations. The Non-Habitual Residency can provide you with a 10-year tax benefit that will help extend the saving on your pension or retirement saving.
About living retired in South Africa
Anybody can retire in South Africa, provided you meet all the requirements. For South African residents, the official retirement age is 60 years, but there is no required retirement age for expats who choose to retire in South Africa. This makes it quite attractive for individuals from across the globe who wish to retire early. Retiring in South Africa also has its fair share of advantages.
First off, the cost of living is quite affordable. The cost of living is cheaper than in Portugal. This means that your retirement savings will last longer compared to other counties. Retiring in South Africa also promises plenty of sunshine, giving you the perfect excuse for sunbathing by the pool or playing golf in the afternoon. South Africa also offers plenty of destinations where you can visit and enjoy the scenery.
Whether it's table mountain or the beautiful braces of Durban or Cape Town, there's a lot for you to explore while living your golden days in South Africa.
Differences between the countries
As mentioned earlier, Portugal and South Africa have more similarities than differences. However, the fact remains they are different nations; therefore, they also have several factors that distinguish one from the other. Understanding the similarities and differences between these two countries is necessary, especially for decision-making.
Cost of living in each country
Again, the relatively affordable cost of living in both Portugal and South Africa is what attracts expats from all over the world. Nonetheless, while Portugal and South Africa boast a cheaper cost of living, the individual countries also have different living standards. According to the data provided by Numbeo, the consumer prices, including rent, in Portugal is 16% higher than in South Africa.
Let's look at a side-by-side comparison, we've converted all values to Euro so it's easier to compare:
| Expense | Costs in Portugal | Costs in South Africa |
| --- | --- | --- |
| One-bedroom Apartment Rent | €698 | €457 |
| Monthly Expenses (1 person – without rent) | €568 | €563 |
| Three-bedroom Apartment Rent | €1,237 | €841 |
| Monthly Expenses (4 persons – without rent) | €2,003 | €1,959 |
Estimates are from Numbeo (as of July 2022).
Groceries cost 0.6% less in South Africa than in Portugal, while housing costs up to 12% more in Portugal. With that being said, the cost of living largely depends on your spending habits.
You'll be surprised by how much you could save if you choose to live in a rural town as opposed to the major cities of both Portugal and South Africa. The Azores Islands are an excellent retirement destination on a budget.
Taxes
Taxation in South Africa is residency based. According to South African law, an individual is considered a resident and is liable for residency tax if they have passed the physical residence test or have permanent residency status.
When it comes to expat retirees and taxes, you should be aware that pension money from overseas is not taxed, which is good news for expats considering moving to South Africa.
However, homeowners are tax registered according to the new law. Income taxes in South Africa are progressive depending on your earnings per annum. Portugal, on the other hand, also operated on a residency-based tax program. Individuals are considered tax residents if they have lived for a minimum of 183 days in Portugal during a tax year or have a residency permit.
However, The Non-Habitual Residency program offers favorable tax benefits to residents who have not been taxpayers for the last 5 years. Initially, foreign pension income and withdrawals were not subject to tax but today, they're taxable by 10% for those with a Non-Habitual Residency status. Also, income generated in Portugal is taxable at a 20% flat rate.
Transport
The public transportation system is excellent in Portugal. You don't need to own a car to get around in Portugal. Their efficient public transportation system consisting of buses, trains, and metro systems are well managed and compares well to other European nations. The well-connected public transport system connects big cities and serves as the primary transportation source for commuters who work daily.
Companies controlling the public transport system have developed mobile applications that give you up-to-date timetables of the different modes of transport, whether buses, trains or even trams. On the other hand, South Africa has a relatively limited public transport system consisting only of regular commuter trains, a high-speed rail system, and air.
It's worth mentioning that the South African public transport system is not the best. Despite the available options mentioned above, the National Household Travel Survey reported that taxis are the most popular mode of transport for most residents.
The roads are often congested, and you should expect delays on the road while in transit. You might need a personal vehicle to move about if you choose to retire in South Africa.
Climate
It's no secret that the weather in Portugal is excellent, with plenty of sunshine all year round. Generally, the weather is warm between April and September. Here, you can schedule outdoor activities of your choice.
However, the hottest month in Portugal is August, when temperatures soar up to 30ºC. Winter in Portugal is not as dramatic as in other European nations; in fact, temperatures hardly fall below 10ºC.
You can expect some sunshine during the winter months of December to March. Generally, South Africa is a dry country where rainfall averages 464 mm annually. On average, the temperature in South Africa ranges from 15℃ to 36℃ during the summer and 2.7℃ to 26℃ during winter. Similar to Portugal, you can always rely on sunshine in South Africa.
Here's a summary:
Portugal
South Africa
Minimum Temperature
6.3 °C
(43.3 °F)
2.7 °C
(36.8 °F)
Maximum Temperature
30 °C
(86 °F)
36 °C
(96.8 °F)
Security
One of the main factors when considering retirement in Portugal or South Africa ought to be safety. Portugal is among the safest countries in the world. According to the 2021 Global Peace Index, Portugal ranks fourth globally.
This shows how secure Portugal is, compared to other nations in the world. There is a low prevalence of violent crime thanks to the laws regulating private gun ownership in the country. Nonetheless, there are incidents of petty crimes, especially in tourist hubs.
South Africa, on the other hand, is quite the opposite as far as safety is concerned. Crime rate and violence are high, especially in the high populated locations of the country.
However, it's worth mentioning that crimes do not occur as often in tourist destinations. Nonetheless, you need to know that safety begins with you; therefore, you should actively take safety as personal responsibility and take sensible measures.
Entertainment
There are plenty of things to do in both countries. First, Portugal has plenty of beautiful beaches in the Algarve that you can visit to take a dip or sunbathe. Besides that, there are beautiful sceneries, especially in Madeira, where you can feed your wanderlust and explore the vast expanse. Another popular activity you can engage in is wine tasting. This is your chance to experience the local wine production techniques.
South Africa also provides different entertainment sources; you can choose to go on safaris in the wild, hike the Drakensberg mountains or even go surfing on the beach. If you want to learn more about apartheid and the history of South Africa, you can visit Robben Island and the apartheid museum of Johannesburg.
How to get a visa in each country
Retirement in Portugal or South Africa requires you to get a visa that allows entry and also, eventually, a legal residency in the country. For Portugal, you must present the necessary documentation to the nearest Portuguese consulate in your country.
Since there are plenty of types of visas, you should be aware of the required documentation you will need to present. For first-timers, you'll need to apply for your South African visa from your home country. You must submit the necessary documents to the nearest South African embassy.
Bottom Line: Retirement in Portugal or South Africa?
There you have it, a detailed comparison of Portugal to South Africa that should help you decide whether you should consider retirement in Portugal or South Africa.
There is no right or wrong answer, both countries have a lot to offer retirees, and it's up to you to decide on your desired destination. All the similarities and differences are in front of you. There's much to love about both countries, but of course, we can't help but love Portugal more!
Do your due diligence, and when you're ready to plunge ahead, our experts at Viv Europe are prepared to help you with the process. Also, consider joining our Facebook Group – All About Portugal For Expats and interacting with other expats from all over the world to know more about life in Portugal.