Do you want to live in a cheap, safe and beautiful place? It's possible! Find out the cost of living in Portugal and start planning your relocation.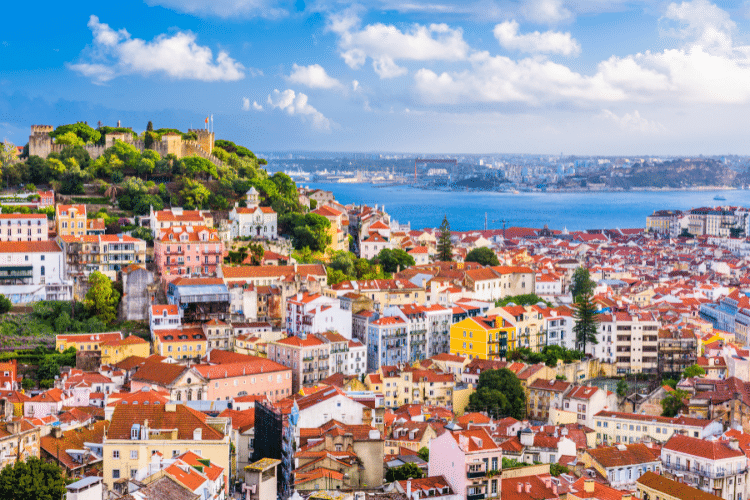 Every year, more and more expats choose to relocate to Portugal. One of the main reasons: the cost of living in Portugal!
Besides being one of the safest countries in the world, having beautiful landscapes and high quality of life, Portugal is cheap. But we don't mean it in a bad way. This amazing south European country offers outstanding standards for a very low cost.
But really, what is the cost of living in Portugal? How much do you need per month? Is it expensive to rent a house? How does it compare with other countries? In this article, we're going to answer all these questions. So stay tuned!
What is the cost of living in Portugal?
The average monthly cost of living in Portugal can vary. Depending on your consumer habits and needs, this value can change a lot. Also, different regions in Portugal have different costs of living. However, we can give you an average.
A couple living in Portugal would need approximately €1,500 per month to live a quality life in the country. Here we're going to explain to you why.
House and apartment rental
Rentals in Portugal are cheaper than in most European countries. Although the local population still considers it expensive, due to low salaries, most expats agree that renting an apartment in Portugal is a great deal.
Check out the most common rental prices in Portugal's main cities:
| City | 1-bedroom apartment average rental per month | 3-bedroom apartment average rental per month |
| --- | --- | --- |
| Lisbon | €800 | €1,500 |
| Porto | €700 | €1,300 |
| Faro | €600 | €1,000 |
| Funchal | €550 | €800 |
In fact, investing in real estate is a common expatriate activity.
House bills
Beads of light, water and gas can also weigh your monthly budget quite much. Take a look at the usual costs of house bills in a 1-bedroom apartment in Portugal:
| Expenses | Cost |
| --- | --- |
| Water bill | €30 |
| Electricity bill | €40 |
| Gas bill | €20 |
| Television and Wi-Fi package | €30 |
| Cell phone bill and mobile Internet | €20 per person |
Supermarket expenses
Food expenses correspond to a large part of the monthly expenses of any home. That being said, it is important to pay attention to grocery expenses and to plan carefully what you'll need and how much you're willing to spend.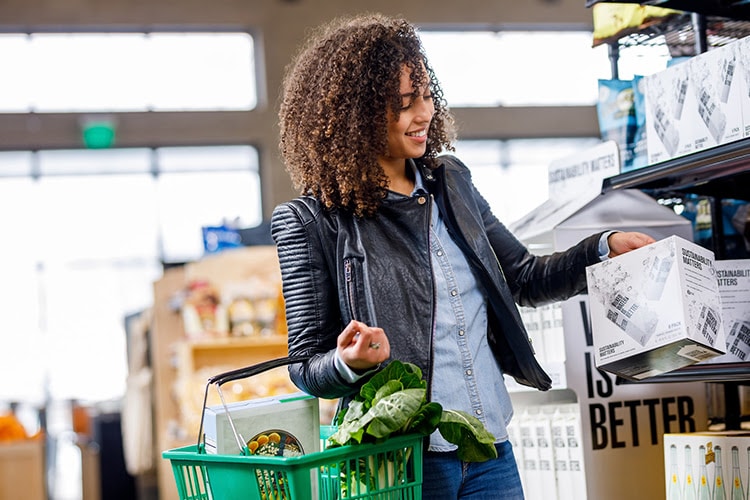 This is how much the main food products cost in Portugal:
| Product | Cost |
| --- | --- |
| Bottle of milk | €0.99/L |
| 12 Eggs | €1.69 |
| Baguette | €0.75 |
| Rice | €1.34/Kg |
| Beans | €2.63/Kg |
| Spaghetti | €1.14/Kg |
| Sirloin Steak | €34.95/Kg |
| Chicken Breast | €4.89/Kg |
| Apples | €2.29/Kg |
| Oranges | €2.49/Kg |
| Tomatoes | €0.99/Kg |
| Beaded Lettuce | €1.49/Kg |
| Six-Pack of Beer | €4.49 |
| Bottle of Wine | €2.49 |
| Bottle of Soda | €1.20/L |
The expectation is that, in a household formed by a couple without children, you spend at least €400 in total monthly with groceries expenses.
Healthcare and insurance fees
While public healthcare in Portugal is famous for its quality, it's not free. However, it's considerably cheaper than in the United States, for example.
If, however, you choose to use the private hospitals in Portugal, costs will rise and you'll need health insurance to cover most of the costs. Here's what you need to know about the cost of healthcare in Portugal:
| Service | Cost |
| --- | --- |
| Consultation in public hospital* | €4.50 |
| Urgency in public hospital* | €14 |
| Consultation in private hospital | €40 |
| Urgency in private hospital | €50 |
| Average health insurance | €600 per year for a 30-year-old |
*Please notice, service rates in Portuguese public health services vary depending on the patient. Pregnant women, children and the elderly, for example, do not pay for the consultations.
Why do people choose private healthcare in Portugal? Well, if you're in a hurry, public services may take too long to attend to you. Also, private hospitals are known for having more availability for specific cases you might want more attention to.
Entertainment
Life isn't just about work, right? Leisure and entertainment options in Portugal vary according to the city and the time of year. But here we will present the main forms of leisure and their costs:
| Expenses | Cost |
| --- | --- |
| Ticket to the movie theater | €7 |
| Gym monthly fee | €40 |
| Concerts | €10 |
| Meal at a nice restaurant | €15 |
| Glass of wine | €2.50 |
| Beer | €1.20 |
Transportation
How you transport also makes a huge difference on your budget. Take a look at the approximate costs for transportation across Portugal:
| Type of Transportation | Cost |
| --- | --- |
| Bus ticket | €0.80 to €2.50 |
| Subway ticket | €1.20 |
| Monthly Pass (Bus + Subway) | €40 |
| Gasoline | €1.647/L |
* Please notice, prices may vary greatly from town to town, here we give you an average considering the usual prices in Lisbon, Porto and the Algarve.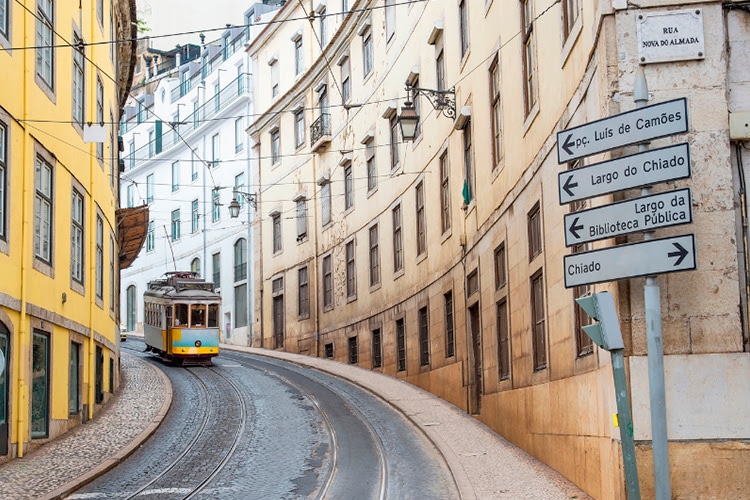 What are the cheapest places to live in Portugal?
Portugal is a small but diverse country, with many regions different in culture and cost of living. These are the main regions of Portugal, ordered from the most expensive to the cheapest:
Lisbon
Porto
Algarve
Setúbal
Évora
Madeira Island
Coimbra
São Miguel Island in the Azores
Aveiro
Braga
Our research was based on the values shared by the Portuguese real estate website Idealista.
How to make money in Portugal?
Of course, if you're living in Portugal, you're probably still in need of an income. But what is it like to work in Portugal?
The labor market in Portugal
Portugal has a quite competitive specialized labor market, and finding a job without connections isn't always easy. However, if you're in the IT industry, or Digital Marketing or Healthcare, you might see success more easily.
Remote working in Portugal
Instead of looking for a job in Portugal, you can also choose to keep your job in your country and work remotely from here. This way you can keep your career going and perhaps maintain a bigger salary than you would in Portugal.
Actually, the country repels many professionals due to low salaries. While in Portugal the minimum wage is €665 per month, the European average is €1,007.
At least, we can assure you that you don't need a lot of money to live very well in Portugal. The quality of life here comes for free.
Opening a new business
As a way into Portugal, many expats choose to start a new business in the country. While it generates new jobs and, of course, can become a profitable source of income, it can also guarantee you a residence permit through a D2 Visa or a StartUp Visa.
Is Portugal more expensive than other countries?
Portugal is a great place to live. But is it cheaper than your homeland? Here we selected the countries from which expatriates are more curious to relocate to Portugal.
See the comparisons of the cost of living in each country with our beloved Portuguese land, according to Numbeo, the world's largest cost of living database:
United Kingdom vs Portugal
Britons are longtime fans of holidays in Portugal. So much so that many even decide to move here in retirement. The cost of living in the United Kingdom is, on average, 39.63% higher than in Portugal. Rent is even worse, an average increase of 51.26%.
In contrast, wages in the UK are much higher than in Portugal.
Germany vs Portugal
The German expat community is also very expressive in Portugal. The difference in the cost of living is one of the factors that attracts many German families, retirees and digital nomads.
Germany has a 34.06% higher cost of living than Portugal, and likewise, rent is, on average, 35.79% higher than in Portugal.
France vs Portugal
The neighboring country also has a higher cost of living, an average of 53.07% higher than in Portugal. Rent comes to a more discreet 22.46% higher average.
There are also many French expats all over the country, and they are among the best integrated in Portugal.
Netherlands vs Portugal
The cost of living in the Netherlands is much higher than in Portugal, as are salaries. However, many Dutch keep their jobs away and move to Portugal to enjoy the climate and quality of life at lower prices.
The average cost of living in the Netherlands is 55.63% higher than Portugal, and rent is 76.90%!
United States vs Portugal
Although comparing Portugal to the United States can be complicated, because of the great variety in the bigger country, the average cost of living is still very expressively higher. In The US, the cost of living is 40.42% higher than in Portugal, while rent is 97.26% higher, almost double!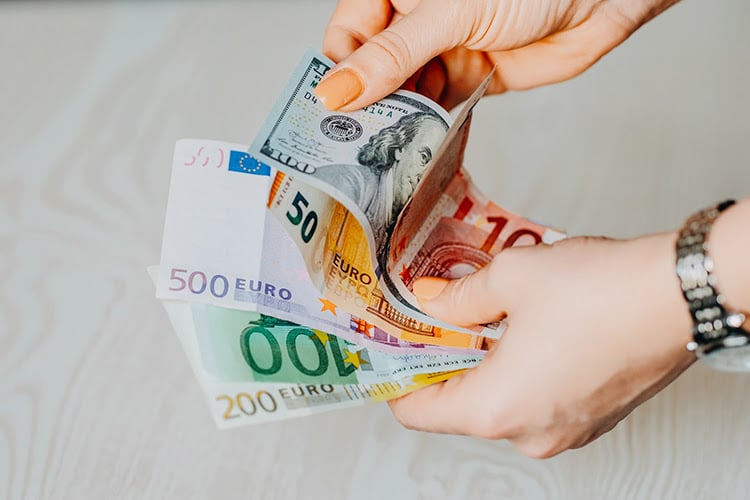 Having access to these data makes us realize the advantages of working and receiving a salary in these countries, and living and spending in Portugal.
South Africa vs Portugal
When comparing the costs of living of these two countries, however, things change. The cost of living in South Africa is, on average, 16.20% lower than in Portugal, and rent is a close 21% lower. So living in Portugal turns out to be a bit more expensive than South Africa.
However, the minimum wage in South Africa is approximately €212 per month, while in Portugal it is €665. Many South Africans see Portugal as a land with more opportunity and peace in which to live.
India vs Portugal
Living in India is also much cheaper than in Portugal. The cost of living there is 50.98% lower, and rent is on average 73.96% lower. In any way, there are many factors that affect the conditions of quality life in any country.
India's minimum wage compared to Portugal is very low, approximately €44, which explains why so many Indians decide to come to work in Portugal or open new businesses.
When are you planning to move to Portugal?
Viv Europe can guide you in every step of your relocation process to Portugal. Our team of experts loves the country and is always ready to help. Contact us and let us make your Portugal dream a reality.