Last Updated on August 26, 2022 by Victor Queiroz
Buying a house in Madeira should be at the top of your priority list if you're considering moving permanently to this beautiful island. Madeira is one of the best places to live not only in Portugal but across the entire European region. 
This beautiful island is right in the heart of the Atlantic and has managed to have most things expats are searching for. Living on this island means experiencing the combination of the island life and also what families are looking for. Choosing to move and retire to Madeira might be the best decision you have made yet.
You'll get to enjoy a great climate and a relatively lower cost of living, not to mention the beautiful landscapes waiting to be explored. So can expats buy a house in Madeira? Is it worth it to move to this part of Portugal? What documents do you need? This article is for you if you're asking yourself such questions. Stick around to find out more!
Why should I think about buying a house in Madeira?
Getting a piece of this beautiful island is a dream come true for many people. Madeira is one of those places that, when you visit once, you will always want to visit again. There are plenty of reasons why different people from all over the world would like to buy a house in Madeira.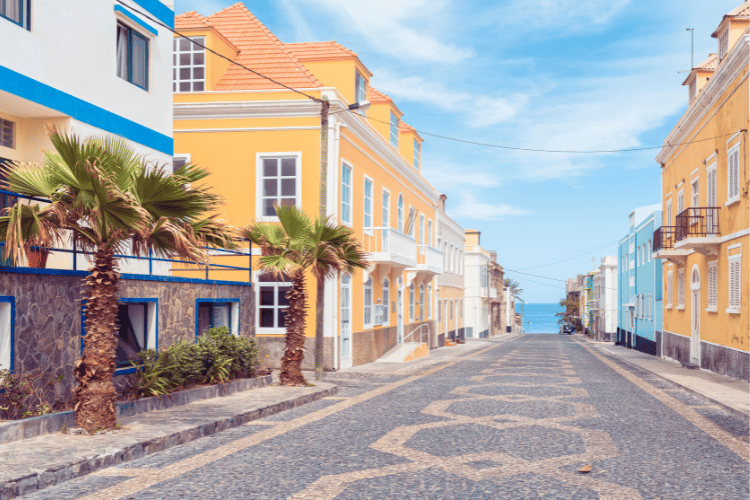 For foreign investors, Madeira is one of the budding destinations that still has good real estate investment prospects for the near future. For the regular expat, buying a house in Madeira might simply mean getting some peace of mind in a relatively small city in the Atlantic with plenty of sunshine.
Nonetheless, here are some major reasons you should consider buying a house in Madeira.
Good real estate investment prospects
Portugal as a country has managed to do something almost unimaginable, especially after an economic crisis.
The fact that it has taken close to 10 years for Portugal to recover economically and become one of the most sought-after destinations for foreign investors says a lot about the future of this nation. Almost everyone is trying to get a piece of this country; if fact, half of the properties purchased in 2020 were from foreign nationals.
While the prices of properties have been rising for the last five years, it is worth mentioning that they are still at an acceptable level, even for foreign nationals. When it comes to real estate prices, Madeira offers relatively lower prices compared to cities like Lisbon and the Algarve. 
The Global Property Guide mentions that the average cost of property in the Algarve, Lisbon, and Madeira are €1,673, €1,659, and €1,286 per square meter, respectively.
Good quality of life
If a casual and relaxing lifestyle sounds like something you'd like, then Madeira might be the right destination. This beautiful city gives you the rare opportunity of enjoying peace and calmness without necessarily losing access to modern city life. Generally, life in Madeira is slow-paced compared to other cities across Europe. 
The local population also welcomes foreign nationals, making integration and assimilation into the community relatively easier. Also, most properties in Madeira are either on the beach or close enough. What this means is that it's possible for you to find yourself a house with the Atlantic ocean for a view.
To enjoy the benefits of the Golden Visa Program
The recent shake-up in the Golden Visa program in Portugal had many cities rendered ineligible for this program. Fortunately, Madeira remains to be among the few places that still grant the Golden Visa for foreign investors looking to set up shop in this region.
For starters, the Golden Visa Program is an incentive to encourage foreign investors outside the EU to consider investing in Portugal with the promise of gaining Portuguese citizenship after five years. The reason for this strategic move is to redirect foreign investments away from the oversaturated regions within Portugal. 
How to buy a house in Madeira
Buying a house in Madeira is no different from any other nation worldwide. This process often requires you to fulfill and meet certain requirements, especially if you are an expat. It's also worth mentioning that you need to do proper due diligence before putting your hard-earned money on just any house. 
Madeira, like the rest of Portugal, has a lot of bureaucracies in the public system. Buying a house as an expat will require you to handle plenty of paperwork that can be quite confusing for anyone new to the Portuguese public system.
But this is not to scare you, though; the process is often straightforward with some help from professionals, for instance, Viv Europe.
Remember, the lengthy process and a lot of paperwork are to ensure everything is done above board and protect the interests of both the seller and the buyer.
Can a foreigner buy a house in Portugal?
Fortunately, buying property in Madeira is possible for foreign nationals with a clean criminal record. Portugal is among the few European nations that welcome foreign nationals with open arms.
In fact, the Portuguese government has also gone the extra mile and provided tax incentives like the Non-Habitual Tax regime and the Golden Visa just to encourage qualified foreign investors into the country. The island of Madeira is a good place for expats to purchase property for investment, personal use, or even retirement.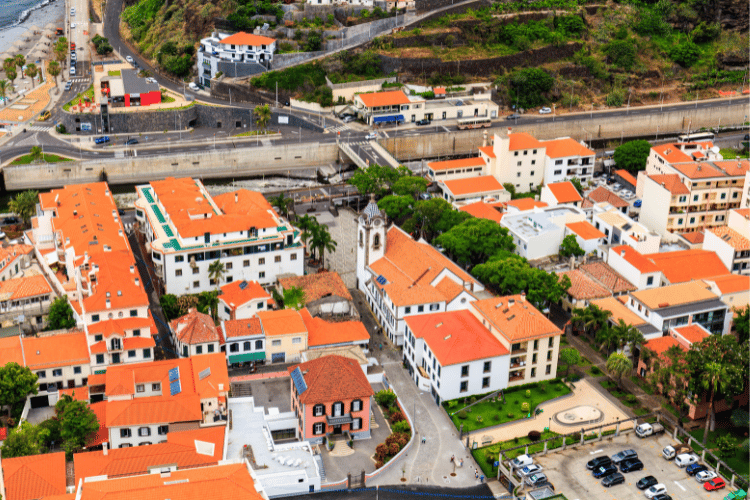 How can I buy a house in Madeira?
Well, if you have gotten this far, chances are buying a house in Madeira is important for you*–*. So without wasting any more time, let's break down the bureaucratic process. 
Research and choose your investment
Before going shopping around, the first order of business is to understand what you are looking for in a house. You can look for many housing options depending on what you want to use it for. If you're looking for investment properties ideal for the tourism action during the summer, consider luxurious villas close to the beach. 
However, if you are looking for a forever home for your retirement, there are plenty of midrange housing that you can purchase without breaking the bank. Also, the cost of property varies from one region to the other. So depending on your budget, you might want to focus your search on specific regions that make perfect financial sense for you-. 
Prepare the paperwork
For a foreigner, you will need to gather some important documents before starting the process of buying a house. One of the necessary documents you will need t3o have is the NIF Number (Número de Identificação Fiscal). –
It's relatively easy to obtain this document from the local tax office; your legal representative can also get it for you. Unlike EU residents, foreigners from other nations must have a residency permit to stay permanently in Madeira. Lastly, you should also have a valid identification document like a passport and proof of income. 
Visit the property in Madeira
It goes without saying that only you know what is best for your family; therefore, we recommend scheduling a visit to Madeira to inspect the house physically. While there are plenty of reliable websites that can do the inspection on your behalf, there are other additional benefits that you will get by being physically present.
First, this is a perfect opportunity for you to meet the house owner and potentially strike out a better deal for the property. Moreover, if you are physically present, you'll be able to tell if the neighborhood is ideal for you, especially if you have a family and children. Lastly, you will be satisfied with the particular property if you have been there to validate the existence of the house.
Get your documents settled in Portugal
There are four key documents that you'll need to have before securing the legitimacy of the legal process of buying a house in Madeira
Certificate of Land Registry (Certidão do Registo Predial): This document is obtained from the land registry and documents the current owner of the property prior to the sale.
License of Use (Licença de Utilização) Obtained from the parish council of the respective house; this document clearly indicates the purpose of the said property.
Housing Technical File (Ficha Técnica de Habitação): This document highlights all the technical descriptions of the house.
Building Book (Caderneta Predial): You will need this document to show that the property has been tax compliant. You can obtain this document from the local finance office.
Transfer the payment and sign the deed
Once you are done with the paperwork, you're one step away from becoming the newest homeowner in Madeira. However, before that, you will need to process the payment. Today, you don't need to use the bank to wire transfer money. 
There are plenty of other fast and reliable options you can use depending on your location. For expats- out of the Eurozone, there are three popular money transfer options that are completely- safe. 
It is important to state that you should only send money once the legal process is done and you have signed the contract.
Also, before sending money, do some due diligence on some of the best times to convert any currency to Euros. Once the payment is received, ownership of the property will be transferred to your name.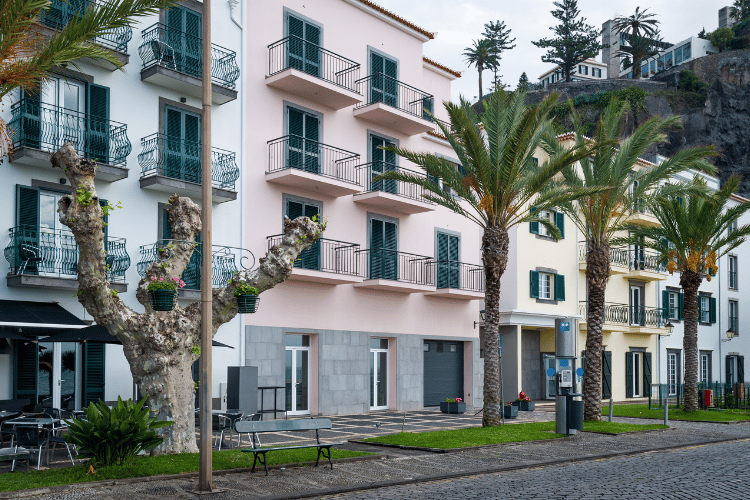 How much does it cost to buy property in Madeira?
While Madeira is an island far away from the mainland, the cost of property is relatively expensive compared to other places. This island is getting more popular among tourists and expats, driving the demand for housing even further.
Nonetheless, as mentioned earlier, the cost is cheaper compared to bigger cities like Lisbon and the Algarve. Let's break down the cost of buying property in the different municipalities within Madeira.
| Municipality | Price per 100m² |
| --- | --- |
| Machico | €120,300 |
| Câmara de Lobos | €176,700 |
| Calheta | €212,600 |
| Funchal | €238,500 |
| Ponta do Sol | €159,600 |
The data above was derived from Idealista (as of August 2022).
How much can you make renting out a property in Madeira?
If you are buying a property with an aim of– renting it out, then Madeira is a good place to do that. With an ever-increasing tourist activity and the growing digital nomad population, there is always a demand for housing on this island. 
Similar to buying a house, how much rent you can charge depends entirely on the type of house and the specific municipality. In a municipality like Funchal, Idealista details that r*enting out an apartment costs around €11/m². 
Can I apply for a Portugal Golden Visa to invest in a property in Madeira?
Absolutely! Fortunately, after the recent changes in the Golden Visa program, Madeira is still one of the few regions that still offer this incentive to qualified foreign investors. This is a good-*33*3*/3* route to pursue if you are looking for an easier way of obtaining a residency permit in Portugal. 
Other than getting a residency permit to stay in Portugal, other benefits come with this particular visa;
Freedom of movement within the Schengen area
The possibility of applying for Portuguese citizenship after 5 years
The possibility of extending the benefits of this visa to immediate family members
Living and working in Portugal.
However, there are specific requirements that you need to fulfill to be eligible for the Golden Visa Program. Read our Complete Guide to Golden Visa in Portugal to get up to speed with the recent updates to this program.
Is making a real estate investment in Madeira worth it?
Similar to any other financial decision, it is not our place to tell you whether it is worth investing in real estate in Madeira or not. It is only after taking your time researching the real estate industry in Madeira that you will be able to make the right call.
Nonetheless, while this is true, we cannot deny the fact3 that Madeira is a great place to live. This magnificent island in the Atlantic ocean promises a relatively low cost of living, plenty of sunshine all year round, good quality of life, and a safe environment to live, not to mention that real estate is looking good for the near future. 
When are you coming to Madeira?
Are you convinced to take the plunge yet? If so, you should know that Madeira has a lot to offer foreign investors, the real estate industry is breaking new ground, and through the Golden Visa Program, you can easily make your way to a good life in Portugal.
Be sure to join our Facebook Group – All About Portugal For Expats, and get to interact with other foreign investors. Our community is here to guide you and clear out all your apprehensions.

Reach out to Viv Europe if you have any queries that you need professional help for. We would love to see your dream turn into a reality!