Last Updated on February 4, 2022 by Victor Queiroz
Living in Portugal is, as thousands of expats can confirm, a very satisfactory decision. No, it's wonderful! However, not all that glitters is gold. There are indeed a few challenges of being an expat in Portugal that people never tell you about. And not everyone is fit for living abroad. It takes courage, but also resilience and versatility. You will have to adapt to a new country in order to live well, and not everyone can do that smoothly. Check out the hard part of living in Portugal in the article.
1. You will miss your homeland
Whether it is an acid joke of fate or not, when we move to the country of Saudade, we cannot escape it. For those who don't know it, Saudade is the Portuguese word for the nostalgic feeling of sadness of missing a place or person. And much of the Portuguese culture revolves around this feeling.
There's simply no way around it. Once you've lived in Portugal for long enough, and the honeymoon phase fades, the real marriage begins. You start to see Portugal as it really is, with flaws and all. Then you start comparing it with your homeland, and for some reason, you miss it!
Of course, you will probably still love Portugal, but I'm sure your homeland has a special place in your heart. And it will always have.
One of the greatest challenges of being an expat in Portugal is dealing with that feeling of wanting to be somewhere else. But even if you do leave and visit your homeland for a while, something strange will happen: you will miss Portugal too!
Get ready, because your heart will be divided. Who knows, perhaps because you lived in Portugal, you will learn to deal with Saudade. I'm still learning after 5 years.
2. Learning Portuguese can be quite difficult
Have you ever tried to learn Spanish? If so, then you are in luck. It's close enough. Most native English speakers don't usually have much contact with the Portuguese language until they visit Portugal, Brazil, or others.
This Latin-rooted language that sounds like Spanish, Russian, and French, is actually very different from anything you've ever heard. Likewise, learning to read, write, and speak in Portuguese can indeed take years.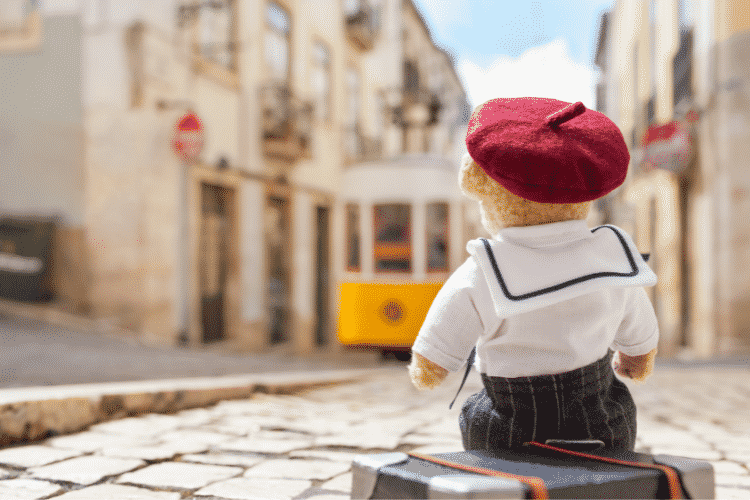 Of course, you can surround yourself with other foreigners in Portugal and never speak a word of Portuguese yourself. But is your experience in Portugal truly being meaningful?
How can one live in a country and choose to ignore the local culture? Doesn't sound right.
Still, learning Portuguese is one of the greatest challenges of being an expat in Portugal. It takes a lot of training and studying, but it sure pays off when you're able to join conversations with the locals. Their eyes enlighten to see you try!
You will also like to read: 15 curious things about Portugal you probably didn't know about
3. Everything is different here – and that can be negative
I'm sure you decided to move to Portugal exactly because it is such a different country. After all, Portugal is a wonderful country and it's very easy to fall in love with it. But living in a different culture can show to be tricky.
Not to mention having to understand how bureaucracy works, the meals, social dilemmas, traffic rules, and so on.
Being the odd one out can feel exhausting. Sometimes it's like you need to re-learn life. Thankfully, you are not alone, and in fact, there are thousands of foreigners living in Portugal. The expat community keeps growing year after year.
What makes you different is also what makes you interesting, and the Portuguese love to talk to foreigners. You just have to learn to deal with feeling out of place until you feel at home. And that will be probably sooner than you think.
4. You'll have to create a new social circle
Making new friends can be hard for some people. Adult life comes to all of us, and suddenly we have difficulty engaging in new relationships with strangers. Especially if you are an introvert, you may struggle to create your social circle from scratch.
Do not fash, you are not the only fish out of the water around here. There are many expatriates living in Portugal, facing the same type of challenges that you are. And we are social animals, we need to be a part of a group and talk to people to feel good.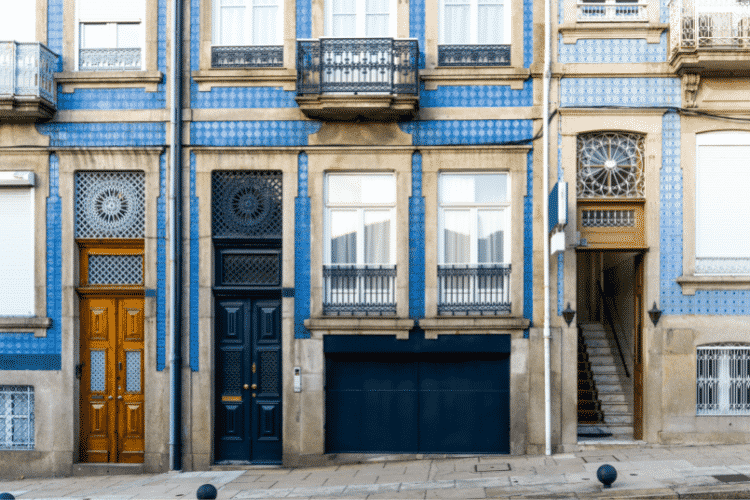 Try joining social groups on Facebook around your area. It's a fantastic way to meet other like-minded expats and make new friends. Maybe joining a Yoga class, Portuguese lessons, or even a gym membership in order to meet new people, is a good idea.
And never underestimate the Portuguese habit to say Bom dia to your neighbor. The Portuguese are, in general, friendly and welcoming people. You never know when you can meet your next local best friend.
5. Your family may struggle to adapt
Sure, struggling to adapt is hard. But it's nothing compared to the pain of seeing your family feel helpless. Each of us reacts differently to life's events, and some people may take change harder than others. Some people don't like to change anything at all.
So seeing your partner homesick is harder. Even worse is to see your children hurt. Especially when children are younger, they can have a hard time been away from their grandparents and old friends from school.
They too will have their own challenges of being an expat in Portugal. Going to a new school in Portugal will be strange enough, then learning the language, culture, and making new friends… It's a whole list of adaptations to be taken care of.
In fact, for this, you might like to read the article: Expat family in Portugal: how to make adaptation easier for everyone
Can you overcome these challenges?
Portugal is a beautiful country to live in, but unfortunately, not everyone can adapt to life as an expatriate. Neither to the Portuguese way of life.
It takes courage to live well abroad, and also open-mindedness. But if you are comfortable with change and willing to live an adventure, why not?
Being an expat in Portugal is a life-changing experience, one that you should not take for granted.
Sure, there are challenges of being an expat in Portugal. But there are many more rewards!
You get to live in one of the safest countries in the world, with friendly people, sunny days, fresh air, stunning natural surroundings, and a low cost of living.
Portugal is so popular now, and we should enjoy the privilege of being here. Better yet, we should appreciate how imperfectly perfect our expat journey is.
If you feel like facing these challenges in order to live your best life in Portugal, welcome to the club! It's going to be a great ride, so hold tight to your loved ones.
Also, consider joining our online community on the Facebook group All About Portugal For Expats. There, you get to meet other people who are moving or living in Portugal, ready to share the most authentic experiences.
And don't forget, if you need any help at any stage of your relocation process to Portugal, contact Viv Europe. Our team of professionals is always ready to make your Portugal plan a reality.