Last Updated on December 5, 2022 by Laila Oliveira
Portugal is one of the most sought-after destinations not only by people from the EU but across the globe. Moving from the UK to Portugal is relatively easier because individuals can easily take advantage of the lower cost of living.
Like any other person from anywhere in the world, the British chose to relocate to Portugal for different reasons. For some, it is because of the good weather and beautiful scenery, while for others, the lower cost of living and a relatively slower-paced life is a major draw for them.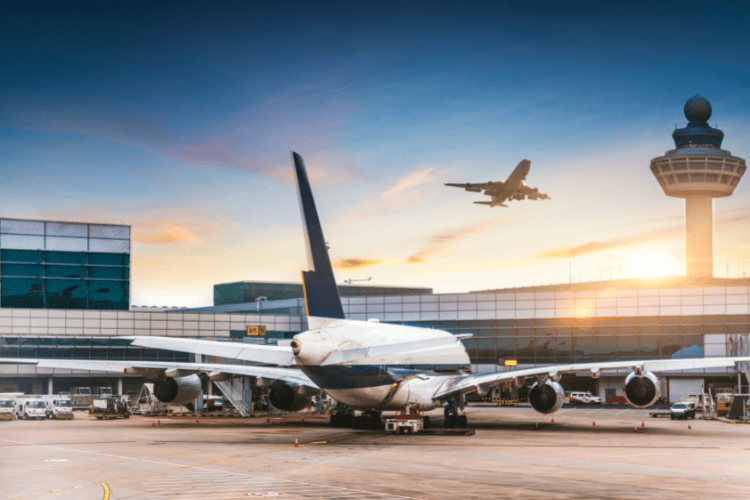 Nonetheless, regardless of your reasons for moving from the UK to Portugal, there's no denying this beautiful country has plenty to offer everyone. So how do you move from the UK to Portugal? Is it worth the time and effort? Be sure to tag along to find answers to these questions and more.
How to move from the UK to Portugal
After the Brexit transition, moving to Portugal from the UK was more complex than it used to be. In fact, most of the privileges of being a member of the EU member state were lost after this move. However, this does not mean that moving to Portugal from the UK is impossible.
How you move from the UK to Portugal depends on how long you plan to stay. First off, it is necessary to mention that the British don't need a Visa to stay in Portugal for 90 days or less within 6 months. However, if you plan to stay longer, you must apply for a Visa.
British don't need to apply for a short-term Visa. Instead, they can apply for a temporary stay Visa that allows them to stay for up to 1 year. However, if you plan to stay longer in Portugal, you will need to apply for a residency Visa which is only valid for 4 months. The good news is that you can make further arrangements for a Residence Permit.
How can I apply for a Portugal Residence Visa from the UK?
There are several types of residence visas that you can apply for. Here are some of the reasons that may qualify you for a residence Visa in Portugal:
Work
Study and research
Professional training, internship, or volunteer work
Fixed residency
Nonetheless, the application process is relatively the same for most of them. The first order of business is to visit the Portuguese consulate in the UK and get a registration form. Depending on the type of Visa you are applying for, you will need to produce some accompanying documentation, for instance, proof of identity, among other documents.
What are the types of Portugal Residence Visas that the British may apply for?
As mentioned earlier, the British can apply for different types of visas depending on the reason for their stay.
Golden Visa: British nationals did not qualify for this program before Brexit. However, it is an option anyone from the UK can explore when considering immigration to Portugal.
D7 Visa: To be eligible for this Visa, you need an income of at least €1,000 per year. Nonetheless, you will be required to stay in Portugal for at least 16 months.
D2 Visa: This particular type of Visa is exclusive to anyone looking to set up a business or who already has a business in Portugal.
Tech Visa: This new type of visa allows companies in the tech and innovative field with offices or a headquarter in Portugal to hire skilled Non-EU personnel to live and work in the country.
Documentation needed in general
Different types of visas also come with specific documentation requirements. Take a look at the following general documentation requirements that cut across the different types of Visas you can apply for according to Serviço de Estrangeiros e Fronteiras.
A valid passport or any other identification document;
Two passport-size photographs;
Valid travel insurance;
Clear criminal record from the UK from the last 1 year;
Proof of income;
Permission for checking criminal records.
Obtaining a Residence Permit to live in Portugal from the UK
After obtaining your residency Visa and making your way successfully into Portugal, you will need to schedule a visit to the Serviço de Estrangeiros e Fronteiras (Immigration and Borders Service) and apply for a Portugal Residency permit.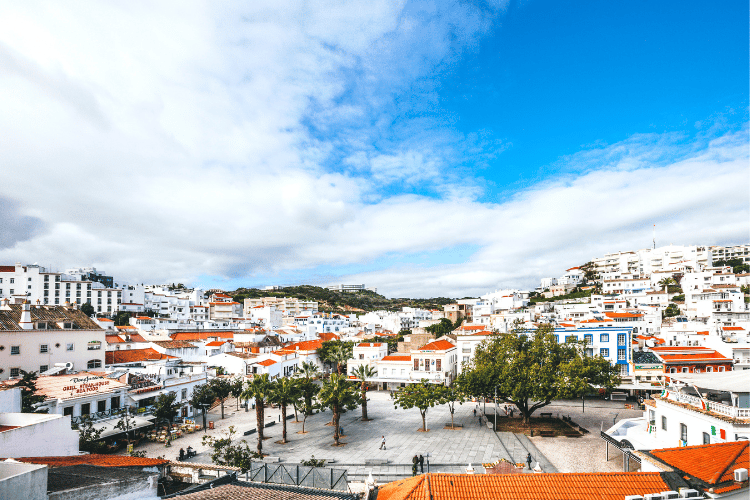 The Portuguese residency permit grants you access to live and also work legally in Portugal. This particular document is only valid for one year and can be renewed twice for two years extension at a time. Fortunately, after living in Portugal for 5 years, you can apply for Portuguese Citizenship and a Permanent Residency Permit.
Before applying for a permanent residency permit, you will need to show proof of sufficient funds and accommodation. Here are some of the documents that you will need to produce during the application:
Social security number
ID card
Tax number
Proof of address
Passport
What do the British need to do to apply for the Portugal Golden Visa?
Again, the Golden Visa is one of the options British can use to move from the UK to Portugal. The Golden Visa program is quite different from the other types of visas. UK nationals can benefit from the many advantages, like access to the entire Schengen area without necessarily having a Visa. What's more, Golden Visa holders can also extend the benefits of this particular program to their families as well.
The Golden Visa program is particularly beneficial to those who frequently travel since you're only required to stay in Portugal for 7 days a year. However, you first need to meet the following requirements for eligibility:
Invest a minimum of €250,000. This amount is subject to change depending on the type of investment you go for;
Have no criminal record.
With Viv Europe your plans for Portugal
will finally come to a reality
What is the cost of living in Portugal compared to the UK?
A major draw for people from around the globe to Portugal is the relatively lower cost of living. While that is true, it's also worth mentioning that despite having a lower cost of living, Portugal also promises a better quality of life compared to many other countries. It goes without saying that the cost of living in Portugal is lower than in the UK.
According to Numbeo, consumer prices in the UK are 38.78% higher than in Portugal. It is, of course, true that the local purchasing power in the UK is 91.78% higher compared to Portugal. However, the cost of living is also relative to the specific region you choose to live in and your spending habits.
Nonetheless, living in the UK is generally significantly more expensive than living an average life in Portugal. The rent is 43.73% higher in the UK, costing nearly €300 more for a one-bedroom apartment.
How much is the rent in Portugal?
For anyone choosing to move to a different country, renting is the easiest way to get accommodation as you adapt to the new environment and find your footing. The cost of rent in Portugal is relative depending on specific regions.
Of course, choosing to live in the popular cities like Lisbon or the Algarve will be more expensive than in the smaller villages in the country. The cost of rent in bigger cities like Lisbon is around €1,000 and €560 monthly for three-bedroom and one-bedroom apartments, respectively.
What are the best places to live in Portugal?
Right from the bat, it's important to mention that there is no good or bad destination in Portugal. However, some destinations are more popular and preferred than others, especially among expats.
Many foreigners prefer living in the popular cities in Portugal like Lisbon, Algarve, or even Porto. However, other hidden gems like Cascais are also good but don't have the recognition just yet.
Where do the British usually live in Portugal?
There is a considerably large UK foreign presence in Portugal. With about 48,000 British living in Portugal, their community in Portugal is the second largest. This goes to demonstrate just how popular Portugal is among UK nationals.
For anyone moving to a new country, look for an expat community to help you get by and settle in easily. Many British choose to live around the vibrant capital Lisbon, where there is a significant UK expat community. However, it is common to find UK nationals in other popular destinations like the Algarve and Porto too.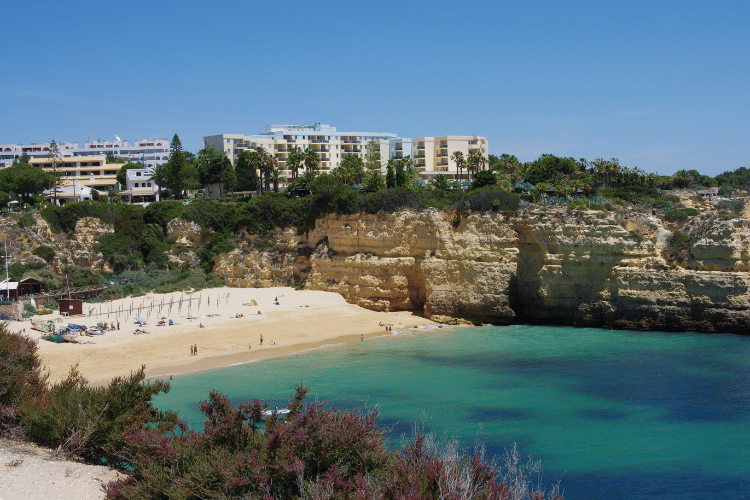 How is the Portuguese economy?
According to the 2022 Index of Economic freedom, Portugal is ranked 31st with a score of 70.9. Over the past 10 years, the Portuguese economy has been doing better progressively. However, since tourism activities predominantly drive the economy, Portugal experienced an economic decline during Covid-19, which is also true for most countries around the globe.
However, the resilience of the real estate industry was witnessed even as the pandemic hit hard. While Portugal hasn't fully recovered from the pandemic's effects of the pandemic 2 years down the line, there is a strong rebound in the tourism sector and great sentiments as far as employment status is concerned.
Is Portugal Safe?
The safety of any country is a huge contributor to the overall quality of life. Regarding safety, it is safe to acknowledge that Portugal is among the safest countries not only in Europe but also in the world. To put this into perspective, Portugal ranks fourth on the Global Peace Index ranking.
The locals are very tolerant and accommodating to foreigners and will go out of their way to help. Also, there are very few cases of violent crimes reported in the country, thanks to the strict laws against gun ownership in the country.
Nonetheless, there are petty crimes in popular tourist destinations. Be sure to keep your items safe while visiting these destinations.
What is public healthcare like in Portugal for Immigrants?
Healthcare in Europe is among the best in the world, and Portugal is not lagging. There are a lot of good things to report about public healthcare in Portugal, not only for the locals but foreigners alike. Legal foreigners living in Portugal can register with the public health care system Serviço Nacional de Saúde or SNS and have the full benefits of public healthcare in Portugal.
For the most part, public healthcare in Portugal is free. However, you might need to pay for a few services not covered by the free healthcare program. The Portuguese government is also making an effort to ensure that healthcare providers in both public and private hospitals communicate in English.
Private healthcare in Portugal is also available but is not a requirement for locals or expats. However, you will need to have private medical insurance.
What is the weather like in Portugal?
Besides the low cost of living, Portugal is also known for having one of the best weather in Europe. While the whole of Portugal is predominantly warm, the weather conditions are different from region to region.
The northern region has the coldest weather in the country, with cold and wet winters. As expected, summer is hot in Portugal, with temperatures soaring to 28 °C. Spring, on the other hand, is arguably the best time to visit. 
There is significantly less tourist action, and the weather is moderate, not too hot or cold. Generally, the weather in Portugal is warm, perfect for outdoor activities like swimming, sunbathing, and hiking, just to mention a few.
What are the benefits of moving from the UK to Portugal?
No doubt living in the UK has its fair share of perks; however, for those looking to immigrate to Portugal from the UK, there are plenty of advantages that come with this move. To begin, the cost of living is significantly lower than in the UK, meaning every pound goes a long way in Portugal.
Other than that, Portugal is also among the most beautiful countries in the world, with plenty of stunning scenery to match. The country is also known for its peace and has a proper healthcare system that you can rely on. There are so many reasons why moving to Portugal is a great decision. You will only get to experience others once you set foot in this country.
When are you moving to Portugal from the UK?
There you have it, everything you need to know about making a move to Portugal from the UK. So when are you making this bold move to Portugal? We acknowledge that the process of moving to an entirely new country is often overwhelming for anyone new to the process.
So if you're ready to make a move, please don't hesitate to reach out to our experts at Viv Europe for further direction. Also, be sure to join our Facebook Group – All About Portugal For Expats, to connect with like-minded enthusiasts!