Last Updated on July 17, 2023 by Laila Oliveira
Imagine jaw-dropping landscapes that'll make your heart skip a beat, a community so full of life it'll have you tapping your toes, and a laid-back Mediterranean vibe that'll have you saying, "Ahh, this is the life". You'd think there's a catch, but the cost of living in Loulé will also pleasantly surprise you! Compared to other popular expat destinations in Europe, Loulé offers a more affordable lifestyle without compromising quality.
This city isn't just your run-of-the-mill town—it's a slice of heaven tucked away in Portugal. Loulé will offer you a wonderful combination of a welcoming community, picturesque surroundings, and an affordable cost of living. Now, let's get down to business—money talk. Start planning your move to Loulé and get ready to experience a town that's vibrant, welcoming, and oh-so-affordable. You won't regret it!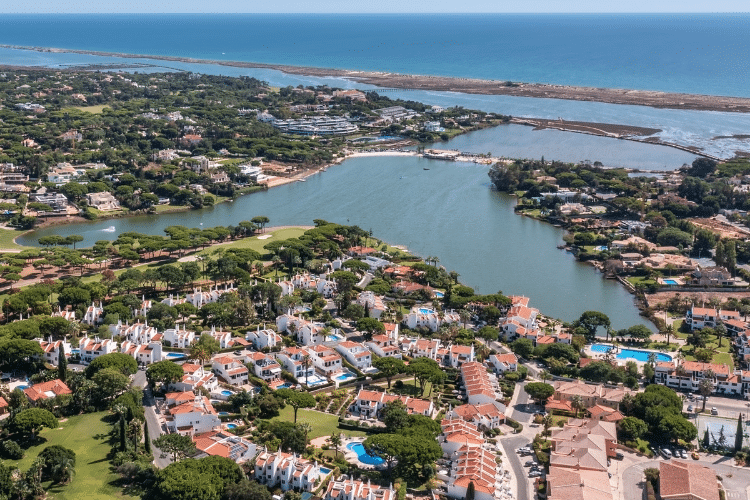 How expensive is Loulé?
Attention expatriates, we have some favorable news for you: Loulé, situated in the enchanting Algarve region, boasts breathtaking landscapes and offers a wallet-friendly lifestyle. Compared to other popular destinations in Europe, this delightful town in the Algarve is known for its affordability.
Allow us to elaborate. For example, you'll find various housing options to suit your budget. Whether you prefer a cozy apartment in the town center or a spacious villa in the outskirts, Loulé has something for everyone. Renting or buying property here is generally more affordable than in larger cities or coastal resorts.
Furthermore, your day-to-day expenses need not be a source of concern. Daily expenses, like groceries and dining out, won't leave a dent in your wallet either. Local markets and supermarkets offer reasonably priced fresh produce, making it easy to whip up delicious meals at home.
To delve into the specific details regarding the cost of living in Loulé, continue reading!
What is the cost of living in Loulé for expats?
As mentioned earlier, the expenses here are generally lower than in other major European cities. For example, the rent for a one-bedroom apartment in the city center costs about €530 per month. Outside the center, you can find apartments for around €413.
Dining out in local restaurants is also reasonably priced, and groceries offer great value for your money. Also, transportation costs are pleasantly budget-friendly. The details of the cost of living in Loulé are discussed below. Stay tuned to discover the delightful specifics that make these aspects so appealing!
| Expense | Cost |
| --- | --- |
| 1-bedroom apartment rent in the city center | €530 |
| 1-bedroom apartment rent outside of the city center | €413 |
| 3-bedroom apartment rent in the city center | €910 |
| 3-bedroom apartment rent outside of city center | €726 |
| Groceries | €250 |
| Utilities | €109 |
| Public transport pass | €40 |
| Gym membership | €36 |
Estimates are from Numbeo (as of July 2023).
Cost of rent in Loulé
Let's talk rentals in Loulé! Generally, Loulé offers a range of rental options to suit different budgets. But if you're setting your sights on expat havens like Vilamoura or Quinta do Lago, you might have to loosen those purse strings a bit for their prime locations and fancy amenities.
If you're after a cozy one-bedroom apartment right in the heart of the city, you can expect monthly rents to fall from €600 to €900. But if you need more space, a three-bedroom apartment might cost between €900 and €1,500. Now remember, these figures can fluctuate based on market conditions and individual property features.
It's always good to keep your eyes peeled for the best deals, but don't fret. With a little searching and some expert advice, you'll find a great deal without emptying your pockets.
| Region | Rent (per 50 m²) |
| --- | --- |
| Loulé | €775 |
| Quarteira | €640 |
| Vilamoura | €815 |
| Almancil | €1219 |
| São Brás de Alportel | €433 |
Rent estimates are from Idealista (as of July 2023).
House bills
As an expat in Loulé, you'll want to know the typical house bills you can expect to pay. Electricity costs for a moderate-sized apartment can range from €50 to €100 per month, depending on your usage and the season. Water bills usually amount to around €30 to €50 monthly.
Next up, gas expenses vary depending on whether you use it for heating or cooking, but a rough estimate would be around €20 to €40 per month. Internet and TV packages typically start at €30 monthly but can go up to €50 monthly.
On average, monthly utility bills for a small apartment can range from €80 to €150. Do remember that these estimates are approximate and can fluctuate based on personal consumption habits and the specific service providers chosen.
| Expenses | Cost |
| --- | --- |
| Electricity, Heating, Cooling, Water, Garbage | €109 |
| TV channel package and wifi | €32.38 |
| Mobile internet and phone calls package | €57.99 |
Average spending on food
Budgeting food spending is essential when assessing the cost of living in Loule. Generally, dining out at local restaurants and cafes can range from €7.75 to €32.10 per meal, depending on the establishment and the type of cuisine.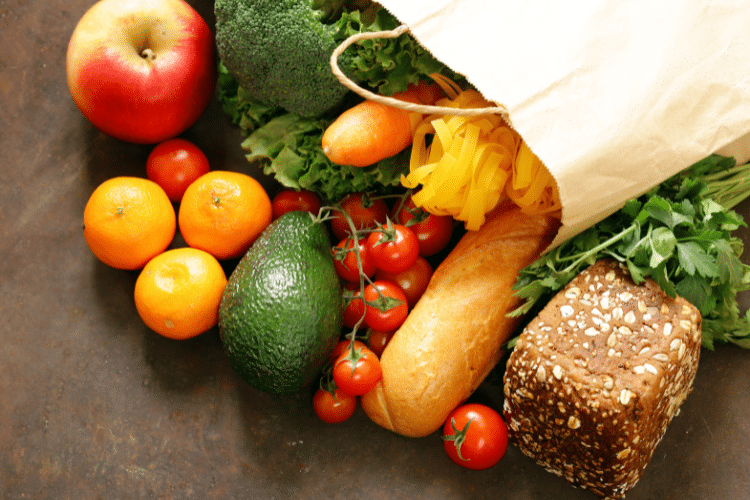 If you prefer cooking at home and shopping at local markets and supermarkets, a weekly grocery budget for a single person can range from €30 to €59.23. Local markets will get you a nice haul of fresh produce, pantry staples, and all the ingredients to whip up some delicious meals right in the comfort of your Loulé home.
Just keep these numbers in mind, adapt them to your personal preferences, and savor every bite without putting a strain on your wallet.
Check out the breakdown below:
| Expenses | Cost |
| --- | --- |
| Milk (1 liter) | €0.68 |
| Loaf of Fresh White Bread (500g) | €1.05 |
| Rice (1kg) | €1.00 |
| Eggs (12) | €1.95 |
| Local Cheese (1kg) | €7.41 |
| Chicken Fillets (1kg) | €5.32 |
| Beef Round (1kg) | €8.92 |
| Apples (1kg) | €1.53 |
| Banana (1kg) | €1.16 |
| Oranges (1kg) | €1.27 |
| Tomato (1kg) | €1.54 |
| Potato (1kg) | €0.98 |
| Onion (1kg) | €1.06 |
| Lettuce (1 head) | €1.00 |
| Water (1.5-liter bottle) | €0.80 |
| Bottle of Wine (Mid-Range) | €4.00 |
| Domestic Beer (0.5-liter bottle) | €0.92 |
| Imported Beer (0.33-liter bottle) | €1.00 |
Expected transport cost in the Loulé
Whether you need to travel within the city or venture to nearby areas, Loulé has a reliable public transportation system with affordable fares.
For example, a single bus ticket typically costs around €1.50 to €2.50. And if you're interested in visiting nearby towns like Vilamoura, you can hop on bus route 25, which connects Loulé to Vilamoura. The ticket cost for this route is typically around €2.50 for a one-way trip.
You can consider purchasing a monthly pass which ranges from €15 to €40, if you plan to use public transport frequently. Also, for daily commuting within Loulé, you can take advantage of the local bus routes covering different city parts. The cost for these routes is approximately €1.50 for a one-way ticket.
Taxis are also available with rates depending on the distance and time of day. We have compiled some essential transport costs for you below:
| Expenses | Cost |
| --- | --- |
| Expenses | Cost |
| Loulé to Faro train ticket | €3.40 |
| Yellow tram ticket in Loulé | €4 |
| Average price per 10 km ride on taxi app | €10 |
| Average price per liter of gasoline in Loulé (July 2023) | €1.80 |
Leisure expenses
Get ready for a grand old time in Loulé because this place is brimming with leisure options that'll tickle your fancy. Let's dive right in!
You'll be pleased to know that there are plenty of leisure options to enjoy in the area. Loulé offers a range of entertainment choices, like dining out at local restaurants, exploring the vibrant markets, and attending cultural events.
For instance, you can indulge in delicious seafood at Restaurante "O Lavrador" or savor traditional Portuguese cuisine at Restaurante "A Cocheira". And don't miss the Loulé Market, where you can explore local crafts, fresh produce, and regional delights. The town also hosts cultural festivals, such as the Loulé Carnival, which adds to the lively atmosphere.
On average, a meal at a mid-range restaurant for two people can cost around €32.10, while a cinema ticket is around €6.61 for one person.
Exploring different options and finding the best deals to make the most of your leisure time in Loulé is always a good idea. So go on, embrace the joys of Loulé, and make the most of your leisure time in this lively destination.
| Expenses | Cost |
| --- | --- |
| Gym monthly fee | €36 |
| Movie theatre ticket | €7 |
| Streaming platform basic price | €8 |
| Fast food combo | €7 |
| Meal at a simple restaurant | €12 |
| Three-course meal at a mid-range restaurant | €35 |
| Beer | €2.45 |
With Viv Europe your plans for Portugal
will finally come to a reality
What are the cheapest areas in Loulé?
Loulé offers a variety of appealing areas to expats seeking a budget-friendly lifestyle. One such place is Alte, a neighborhood famous for its stunning countryside vibe and natural springs. It also makes for a great picnic spot if that's what you fancy!
Now, if you're looking for a quieter scene, Boliqueime is a charming village with a quieter and more relaxed setting. It's in close proximity to the coastal resorts of Albufeira, and there are plenty of things to do during the day and night. Even though it's a little pricier, it is well worth it.
You may also love São Brás de Alportel. This area is an inland town with a tranquil ambiance and breathtaking natural surroundings. Expats usually explore its narrow streets, local markets, and historical sites. São Brás de Alportel also offers a strong sense of community and an ideal slow pace of life.
You can find reasonably priced properties surrounded by the beautiful countryside and close to some of the Algarve's top beaches.
Check out some of the cheapest parishes in Loulé:
| Parish | Average Price per m2 |
| --- | --- |
| Salir | €1,387 |
| Alte | €1,839 |
| São Clemente | €2,871 |
| Boliqueime | €2,863 |
Estimates are from Idealista (as of July 2023).
What are the most expensive areas in Loulé?
While Loulé offers affordable options for expats, there are also upscale neighborhoods for those with a taste for luxury and sophistication.
Let's start with Vale do Lobo, a parish that screams elegance and is known for its prestigious golf courses and exclusive resort atmosphere. Vale do Lobo is popular among affluent expats. Top-notch beaches, high-end villas with stunning views, and a range of leisure activities are all part of the package.
Another upscale neighborhood, Quinta do Lago, is renowned for its luxurious properties and world-class amenities. Picture spacious villas surrounded by impeccably landscaped gardens and championship golf courses at your doorstep. And you don't have to compromise on upscale shopping centers and fine dining establishments. 
And let's not forget about Vilamoura, a glamorous coastal resort that attracts expats with its upscale marina, high-end hotels, and restaurants. You can find luxury apartments and villas with stunning sea views, access to a vibrant nightlife scene, and many recreational activities, including water sports and yacht charters.
So, which of these neighborhoods do you like best?
| Parish | Average Price per m2 |
| --- | --- |
| Loulé | €3,842 |
| Almancil | €4,753 |
| Quarteira | €4,174 |
| São Sebastião | €3,050 |
Is Loulé more expensive than Faro?
When assessing the cost of living in Loulé, you'll want to compare it with other popular expat destinations in Portugal. As seen, Loulé is a charming town known for its historical sites and lively markets in the Algarve. But Faro is the capital city of the Algarve, ultimately offering a wider range of amenities and services.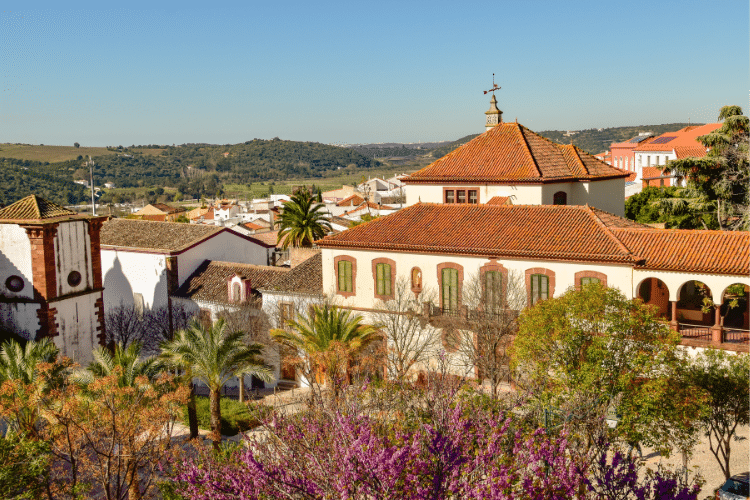 You might have already guessed it, but Faro is more expensive than Loulé. This is mainly due to its larger population and higher demand for housing, goods, and services. Accommodation costs, especially in the city center or near the beach, are also higher than in Loulé. Likewise, dining out, entertainment and transportation expenses are also relatively higher.
In Faro, a single person's rent rounds up to nearly €650, while it is close to €480 in Loulé. And transport costs are €42.7 in Faro but only €36.6 in Loulé. 
Regardless, it's important to note that both Loulé and Faro can offer affordable options for expats, depending on their preferences and lifestyles. It's recommended you explore different housing options and consider factors like proximity to amenities and transportation links before making a decision.
Is Loulé more expensive than Lisbon?
Since Loulé is a municipality in the Algarve, it's considered to be more affordable than the capital city, Lisbon. While Lisbon is known for its vibrant atmosphere and bustling city life, it comes with a higher price tag.
In terms of housing, Lisbon has higher rental and property prices, especially in popular neighborhoods. Loulé, as discussed, offers a more favorable cost of housing, making it an attractive option for expats. A single person's living cost is approximately €846 in Loulé but reaches €1,134 in Lisbon.
Now, here is where it gets interesting. Groceries, dining out, and entertainment are more budget-friendly in Loulé. And rent prices are also approximately €300 less when you compare it to Lisbon.
Do note that Lisbon's popularity as a tourist destination also often leads to higher prices for goods and services. You'll need a monthly salary of €1,340 in Lisbon to maintain the same lifestyle you can have with €1,000 in Loulé.
Ultimately, expats looking for a more budget-friendly option usually find Loulé to be a favorable choice. But those seeking a vibrant urban experience may be willing to pay the higher cost of living in Lisbon.
How much do the Portuguese earn in Loulé?
Now, to the prevalent question of earning in Loulé. The average salary in the area does vary on factors such as occupation, level of experience, and industry. But according to available data, the average gross monthly salary in the country is around €1,269.
Still, it's important to note that salaries can differ significantly across different professions and sectors. Some occupations, particularly those in specialized fields such as IT, engineering, and finance, tend to offer higher salaries than others.
For example, the average salary of tech workers ranges from a minimum of €1,430 to the highest average of €4,510 per month.
Remember to research specific industries and positions to get a better understanding of the salaries in your respective fields Loulé. It's also worth considering that the cost of living in Loulé is generally lower than in Lisbon. So even if you're not earning as much as you could in a business hub like Lisbon, the overall purchasing power is appropriately high.
Is it worth the cost of living in Loulé?
Loulé has earned its place as an expat favorite! The city offers a more affordable living cost than larger cities and offers amenities that treat you well.
The lower housing costs, reasonable daily expenses, and overall affordability appeal to those looking to stretch their budget. And let's not forget about the heritage, delicious cuisine, and welcoming community. You will feel like you're part of the city in no time!
Also, Loulé's location in the beautiful Algarve provides access to stunning beaches, pleasant weather, and a relaxed lifestyle. If you prioritize a slower pace of life, natural beauty, and a strong sense of community, Loulé can for sure provide a fulfilling expat experience.
When are you moving to Loulé?
This article could've gone two ways. Either you're ready to start the process and your search, or you want to explore more of Portugal. And both options are completely fine. We bet Portugal has the answer for you, no matter what you're looking for. 
If you need help finalizing your option through professional advice, get in touch with Viv Europe for customized advice. Learn more about the area and how to land a deal that fits your budget.
And to explore options online, join our Facebook Group – All About Portugal For Expats, and ask other people questions. Most of them have been through the same journey and would love to help you out. Let's make your dream life a reality!