Last Updated on April 6, 2023 by Laila Oliveira
The Algarve's stunning coastline and vibrant cities are waiting to be explored! Whether you're an expat, a tourist, or a local that's here for a staycation, you'll want to know your way through the region. And what better way to get around than by hopping on public transport in the Algarve?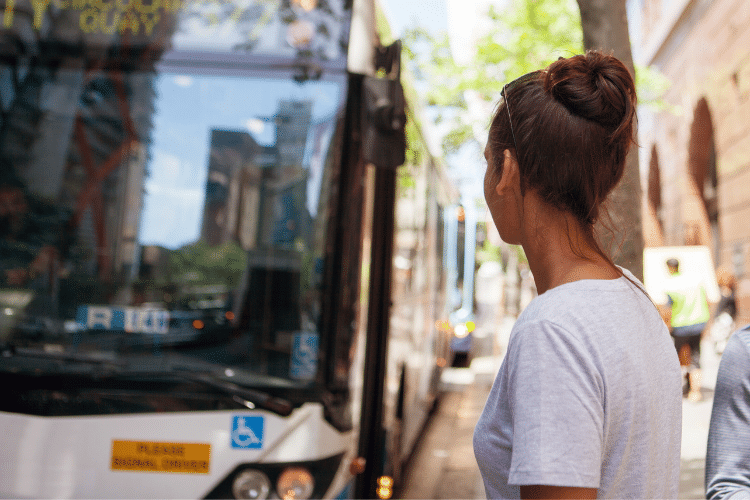 From buses, trains, ferries, and taxis, the Algarve offers a variety of affordable and convenient options to help you make the most of your time. The numerous cities will keep you wanting to explore more and more.
But what's the best mode of travel? Are there any discount cards for frequent travelers? Should office-going expats even rely on public transport at all? Continue reading this article to familiarize yourself with public transport in the Algarve!
Is public transport in the Algarve good?
As an expat, you might be concerned if the public transport in the Algarve is up to mark. Well, the good news is that getting around the region by bus or train is generally reliable and affordable. The bus system, in particular, is well-established and covers most major towns.
This makes exploring the Algarve's beaches, historical sites, and picturesque villages easy. However, do remember that buses can get crowded during peak tourist season, so plan accordingly.
Algarve's train network runs along the coast and offers stunning views of the Atlantic Ocean and the rugged coastline. Plus, trains are air-conditioned, making them a comfortable way to travel during the hot summer months.
Overall, while the public transport in the Algarve might not be as extensive as in larger cities like Lisbon, it is certainly good enough to help you get where you need to go.
How are the buses in the Algarve?
Buses in the Algarve have a range of routes that connect towns, cities, and tourist attractions. These run from early morning until late at night, with many services operating every half-hour during peak times. Their timetables are readily available online and at bus stops, so planning your journey is easy.
The cost varies depending on the distance traveled but usually ranges from €1.50 to €5.00. Discounted tickets and passes are also available for frequent travelers to make it more affordable to travel around the region.
For expats in the Algarve, the bus network is a great way to explore the region and connect with local communities. Due to being cost-effective, comfortable, and air-conditioned, buses are also suitable for routine workplace travel.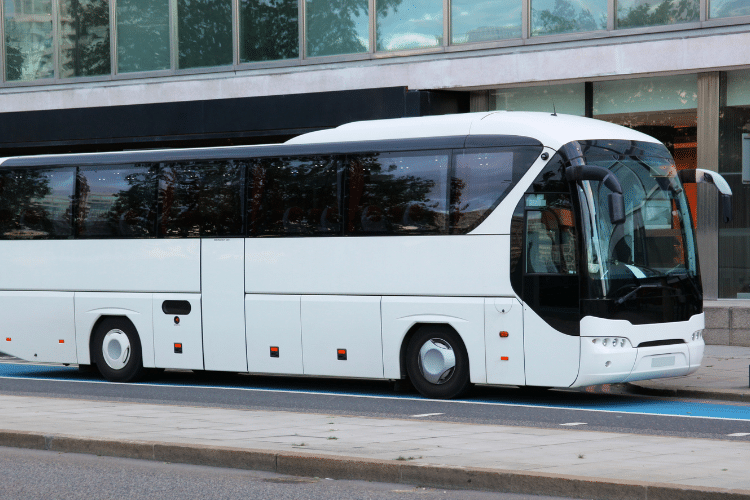 How are the trains in the Algarve?
Similar to buses, trains are generally considered a convenient and affordable way to get around the region. However, these are usually preferred for larger distances. The main train line connects Lagos in the west to Vila Real de Santo António in the east, with stops at popular destinations such as Portimão, Albufeira, and Faro so you can enjoy the journey.
Trains in the Algarve are modern, air-conditioned, and offer comfortable seating. There are several daily departures, but their intervals vary as per the seasons. You'll be pleased to know ticket prices are relatively low, with fares starting at an average of €1.84 for a single journey.
You can purchase tickets at the station, online, or through the mobile app. If you plan on using the train frequently, you can avail of discount options, such as weekly passes and monthly passes, which can offer significant savings.
How are the ferries in the Algarve?
These are fantastic ways to explore the region's stunning coastline and nearby islands. You will find the experience engaging and memorable, with beautiful views and a chance to see some of the local marine life.
Generally, tickets are reasonably priced, and there are often discounts for children and seniors.
There are several ferry operators, and the prices and times vary based on the route and season. Unlike buses and trains, ferry schedules vary more frequently, so you must check the timetables before you plan your trip.
Some of the most popular ferry routes include trips to the stunning Benagil Cave, the idyllic Ilha Deserta, and the charming town of Portimão. Taking a ferry is an excellent way to experience the Algarve's beauty and its unique experiences.
What are the public transport prices in the Algarve?
As mentioned earlier, public transport costs in the Algarve depend upon several factors. Even so, a breakdown is discussed below for you. 
A single ticket for a bus within one zone costs around €1.50, while a day ticket (valid for multiple trips) costs around €4. Also, a 3-day pass costs €12.00, and a 7-day pass costs around €22.00.
For trains, the price depends on the destination and the class of travel. For example, a one-way ticket from Faro to Lagos in 2nd class costs around €7.50, while a 1st class ticket costs around €11.
Taxis are available throughout the Algarve, and their fares are regulated by law. The price per kilometer usually starts at €0.47.
Overall, public transport in the Algarve is relatively affordable and provides a convenient way to travel around the region.
EVA Transportes, which operates the bus and train system in the Algarve, offers a rechargeable smart card called "Passe 7 Dias" (7-Day Pass). This card allows for unlimited travel on buses and trains for a period of seven days and typically ranges from €15 to 40 euros.
With Viv Europe your plans for Portugal
will finally come to a reality
Where does public transport in the Algarve fall short?
While major cities such as Lagos, Albufeira, Faro, and Portimão have established transportation systems with accessible buses and trains, other areas have limited options, such as infrequent buses or unreliable schedules.
Another issue with public transport in the Algarve is the lack of coordination and integration between different modes of transportation. This results in confusion on stops, long waiting times, and sometimes inconvenient travel routes.
Also, note that the pricing system for public transport can be confusing. This is so as different prices and payment methods exist as per the mode of transportation, with little clarity provided on each.
Although the region's public transport has improved in recent years, it still falls short in some areas. For example, differently-abled individuals may need to plan their routes and explore alternative transportation options such as private services or car rentals. We'll discuss this in more detail below.
Is public transport in the Algarve accessible for the differently-abled?
Well, this is not a hundred percent given in every public transport in the Algarve. However, some still offer this facility.
Major cities such as Faro and Portimão have wheelchair-accessible buses and trains, but smaller towns and rural areas may not have the same level of accessibility. It's recommended to plan and check with the specific transportation company regarding their accessibility policies and accommodations.
Do note that some expats in the Algarve choose private transportation services or rent their vehicles for increased mobility and convenience. But this is entirely up to you as apart from a few limitations; there are still options available for differently-abled individuals to navigate the Algarve with proper planning and research.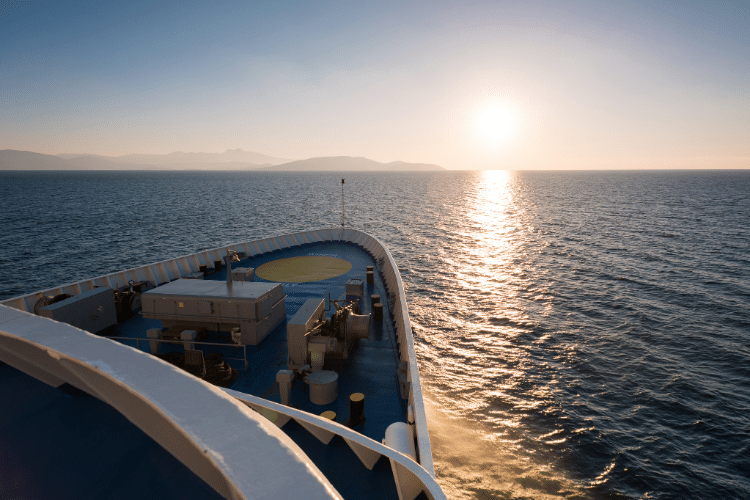 Other options for getting around the Algarve besides public transport
As an expat, there are many options available for getting around the Algarve besides public transport. Renting a car or scooter is a popular choice among expats, as it allows more freedom and flexibility in making your schedule.
Bicycles are another great option for traveling. Many companies offer bike rentals and guided tours for those who prefer a more leisurely pace. And there are plenty of walking trails, hiking routes to discover, and boat tours that you'll love!
Check out some options below.
Transport apps and taxis in the Algarve
Apps such as Uber, Bolt, and 1Taxi offer a reliable and affordable way to travel around the area. These are especially useful if you want to avoid the hassle of negotiating with taxi drivers.
However, taxis are generally safer and are also comfortable. It's important to note that taxi fares can vary depending on the peak hour and the distance. For this reason, agreeing on the fare before you start your journey is advisable to avoid any unpleasant surprises.
Buying a car in the Algarve
This is a great option if you plan to stay in the region for an extended period. One of the first steps you should take to purchase a car is to obtain a Portuguese tax number and open a local bank account. Registration, insurance, and road tax are the necessary documents and fees for buying.
Several car dealerships in the Algarve allow expats to look for a car that meets their needs and budget. You can also browse online platforms like OLX Carros and Standvirtual to find a suitable vehicle. Remember that before you buy a car in Portugal, it's essential to have it inspected by a trusted mechanic to ensure it's in good condition.
Renting a bike or electric scooter
This is a great way to explore the Algarve, especially for expats looking for an affordable and eco-friendly mode of transportation. You can rent bikes and electric scooters almost everywhere, including in Faro, Lagos, and Albufeira.
In Faro, you can rent a bike for around €15 per day, while electric scooters cost around €25 per day. In Lagos, the rate starts at €10 per day for bikes and €20 per day for electric scooters.
Companies including FreeRideAlgarve, ScooterRentAlgarve, and MyBikeAlgarve are known for such rentals. A definite pro is that these offer various options, including daily, weekly, and monthly rentals, making it convenient for expats to choose the best option that suits their needs.
Before you rent, it's important to make sure you have proper safety equipment, such as helmets and reflectors. Some rental companies may also require a deposit or identification to be left as collateral.
The Algarve transport: more information and some advice
In case you were wondering if this is all the information on public transport, here are some additional tips! Although taxis are widely available, these can be more expensive than other modes of transport.
Several car rental companies operate in the Algarve if you prefer to drive yourself, don't have a car yet, or are on a scouting trip. Renting a car can also be a great way to travel around the region at your own pace, but it's important to be aware of the local driving laws and customs. 
If you do choose to drive, it's important to note that in Portugal, drivers drive on the right-hand side of the road. Speed limits are also strictly enforced, and it's essential to have a valid driver's license and appropriate insurance.
However, if you wish to stick to public transport, know that the regional train service is known as the "CP" and connects the Algarve with other major cities in Portugal. Also, several different companies operate buses, and services can vary in frequency and reliability depending on the route.
Overall, the Algarve has a good transportation infrastructure, and you should have no trouble getting around the region. It's worth researching the different options available to find the most convenient and cost-effective way to travel.
Is it worth relying only on public transport in the Algarve?
This question depends entirely on your needs. There are a lot of places that are easy to access simply via public transport or by walking.
Some people who are here to visit don't even require a car to explore the region. But some do. If you're interested in exploring a few rural parts of Portugal, it's best to have a car.
Similarly, expats who commute daily for work or school prefer not to rely on public transport in the Algarve completely. Plus, Algarve's streets aren't as narrow and populated as Lisbon's, so there are significantly fewer issues with parking your car, etc.  
Until there's a new metro system with reliable timings, we'd recommend trying out the public system and seeing what works for your schedule. Who knows, it might work out perfectly for you. 
That's it; you're ready to move around! This guide concludes everything you need to know. If you have any questions, join our Facebook Group – All About Portugal For Expats, and connect with expats there. 
Before we say goodbye, you should know that Viv Europe can bring your car all the way to Portugal for you! Scratch out the idea of buying a new one, and let us handle that hassle for you. Contact us now and get a consultation for your specific case before you make the big move.