Last Updated on October 18, 2023 by Maryam Siddiqui
Aveiro, better referred to as the Venice of Portugal, is one of those dream destinations for tourists and expats. Unlike the bigger cities in the country, Aveiro provides a chilled and tranquil life ideal for anyone looking to live their golden years close to the ocean.
Moving to a new country is often nerve-wracking, and one of the major pain points is finding the right accommodation. The good news is that Aveiro has many accommodations enough to cater to different needs. If you don't know where to start your search for accommodation in Aveiro, this post is for you. Sit tight as we shed some light on the process of Finding a rental in Aveiro.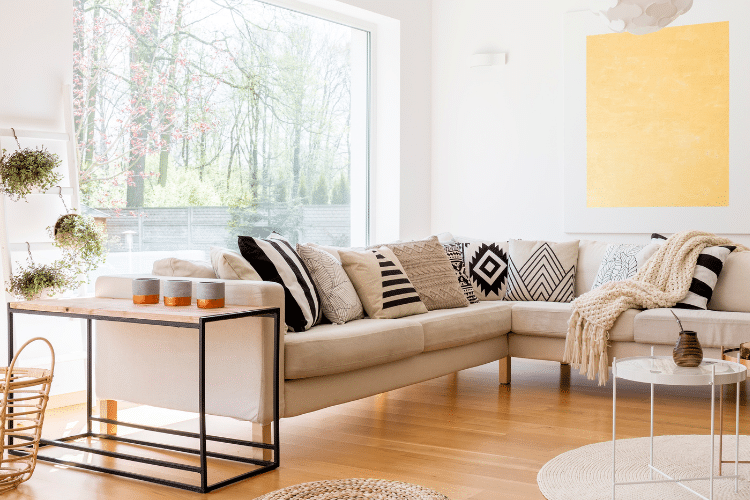 The challenges of finding a rental in Aveiro
Finding rentals in Aveiro, like in many other cities, can come with its own set of challenges. Aveiro is a picturesque city in Portugal known for its canals, colorful buildings, and beautiful beaches.
However, its popularity among tourists and students can make the rental market competitive and, at times, challenging. As such, this high demand for rental properties can lead to limited availability and increased competition among renters.
Also, the city experiences seasonal variations in rental availability and prices. During the academic year, there might be increased demand for student housing, affecting both availability and rental costs.
Vacation rentals give tenants much more profit in the summer
Vacation rentals, commonly referred to as short-term accommodations, present lodging alternatives for individuals seeking temporary stays. This form of housing is especially widespread during the summer season when tourists converge on this region. Because many tourists frequently move between multiple destinations, they favor vacation rentals as their primary lodging preference.
Compared to extended-term rentals, vacation rentals generally come at a higher price point. Numerous websites facilitate the discovery of such rentals, with Airbnb emerging as a popular selection.
Daily rates for vacation rentals can span from €30 to significantly exceeding €100 per night, allowing property owners to capitalize on heightened demand during the summer period. Nevertheless, the nightly cost of short-term rentals varies based on factors such as the property type and the included amenities in the rental.
Long-term rentals vs. short-term rentals in Aveiro
Long-term rentals and short-term rentals in Aveiro, Portugal, cater to different housing needs and have distinct characteristics. Typically, long-term rentals have lease agreements that extend for months or even years. These rentals are suitable for individuals or families planning to stay in Aveiro for an extended period. Long-term rentals are generally more affordable on a per-night basis compared to short-term rentals.
Monthly rent is typically lower. Another point worth mentioning is that long-term rentals provide stability and a sense of permanence. Tenants can establish a routine and become part of the local community.
Short-term rentals, on the other hand. are designed for temporary stays, typically ranging from a few days to a few weeks. They are ideal for tourists, business travelers, or individuals on short visits.
Short-term rentals tend to be more expensive on a per-night basis compared to long-term rentals. Daily rates can vary significantly, especially during peak tourist seasons. Availability can be a challenge, especially during the summer months when Aveiro attracts more tourists. Booking well in advance is often necessary.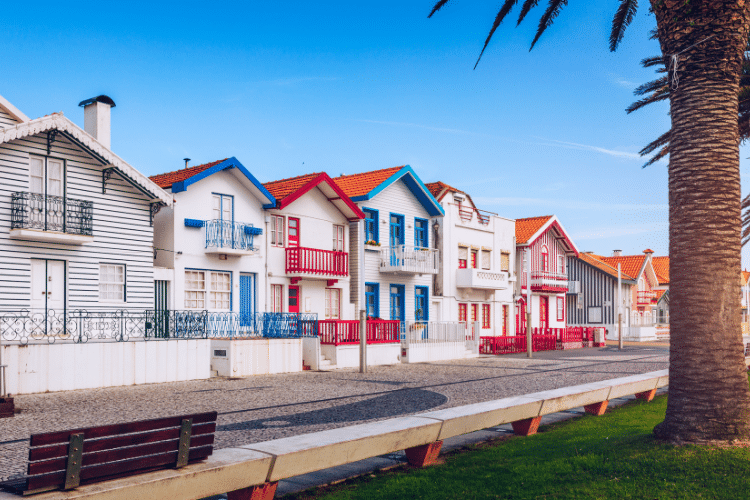 Living in Aveiro is trending
Formerly popular as a holiday city in Portugal, Aveiro is slowly becoming desirable as a retirement destination, especially for expats who want to escape the busy city life. Living in Aveiro shares similarities with residing in any other major Portuguese city, you get to live away from the city without missing the conveniences of a modern lifestyle.
This beautiful destination is home to foreign nationals, who account for about 7.2% of the population. Similar to other cities in Portugal, there is also no shortage of beauty in Aveiro. It's home to several beaches and museums where you can spend quality time with friends and family. And it also has a lot to offer in the way of infrastructure, education, and other social amenities necessary for comfortable living.
Similar to other cities in Portugal, there is also no shortage of beauty in Aveiro. It's home to several beaches and museums where you can spend quality time with friends and family. And it also has a lot to offer in the way of infrastructure, education, and other social amenities necessary for comfortable living.
The Venice of Portugal
Aveiro is often referred to as "The Venice of Portugal" due to its intricate network of canals, colorful moliceiro boats, and charming architecture. The canals of Aveiro are a defining feature of the city. Living here means you have easy access to these canals, and you can enjoy leisurely boat rides or simply admire the view from the shores.
Aveiro is known for its delicious cuisine, particularly its fresh seafood. Living here means you can savor local dishes like "ovos moles" (sweet pastries) and fresh fish regularly. This destination also has a rich culture with colorful buildings, cobblestone streets, and traditional boats, giving the city a unique cultural charm.
Exploring the city's historic center can be a daily delight. The other thing that makes this city quite unique is that whether you enjoy water sports, cultural events, or simply strolling through picturesque streets, Aveiro offers a wide range of leisure activities for residents.
There are still affordable options to rent
Despite the region's increasing popularity, affordable rental options for expats are available. Some websites that can help you with finding a rental in Alentejo include Idealista, Kipper Tree, and CustoJusto.
These websites offer a range of rental options, including apartments, houses, and cottages, at varying price points to fit different budgets. Even so, it's important to research and work with a reputable agent to ensure a smooth rental process and avoid potential scams.
With Viv Europe your plans for Portugal
will finally come to a reality
Rise in expat community
Many expats are attracted to the region's slow pace of life, beautiful landscapes, and affordable cost of living. And why wouldn't they? It's soul-refreshing to live here! Other than that, expats are also drawn to this destination solely because of the prospects of getting a good education. Aveiro is home to several educational institutions, including the University of Aveiro.
This makes it an attractive destination for students and academics. Something else that expats love is that Portugal offers a high quality of life, and Aveiro is no exception. The city provides a safe and comfortable environment for residents. Note that a thriving expatriate community and social groups provide a support network for new expats, making integrating into the local society easier.
Aveiro rental prices rise every year
The rise in rental prices in Aveiro, as in many cities, is a common trend that is often caused by a few factors. To begin, because this city is quite popular among tourists and expats, the demand for rental houses is bound to increase. From basic economies, an increase in demand is often followed by a shortage in supply, which in turn results in a price increase.
Other than that, the region's and country's overall economic health can impact rental prices. If the economy is strong and incomes are rising, people may be willing to pay more for housing. Keep in mind that Aveiro experiences seasonal fluctuations in rental prices, with higher demand and prices during the summer months when tourists visit the city. To increase your success rate, be sure to begin your search during the off-peak seasons.
Is it worth renting a house or apartment in Aveiro?
Whether it's worth renting a house or apartment in Aveiro depends on your specific circumstances, preferences, and priorities. Some of the things you should consider when trying to answer these questions are your budget, duration of stay, lifestyle, and future goals.
Nonetheless, foreign nationals find this location appealing for both short-term visits and permanent residence, thanks to its beauty and proximity to some of the world's most beautiful beaches.
Housing in Aveiro is relatively cheaper compared to other, more popular destinations, which is ideal if you are working on a tight budget. It's essential to conduct thorough research, explore different neighborhoods, and visit potential rental properties to make an informed decision.
How to choose or find a good rental in Aveiro?
Finding a good rental in Aveiro, like in any city, requires careful planning and research. This is especially true if you are new to the city and have little experience with local real estate. However, the good news is that finding a rental in Aveiro is not impossible! Here are a few tips that will increase your success rate in your house-hunting process.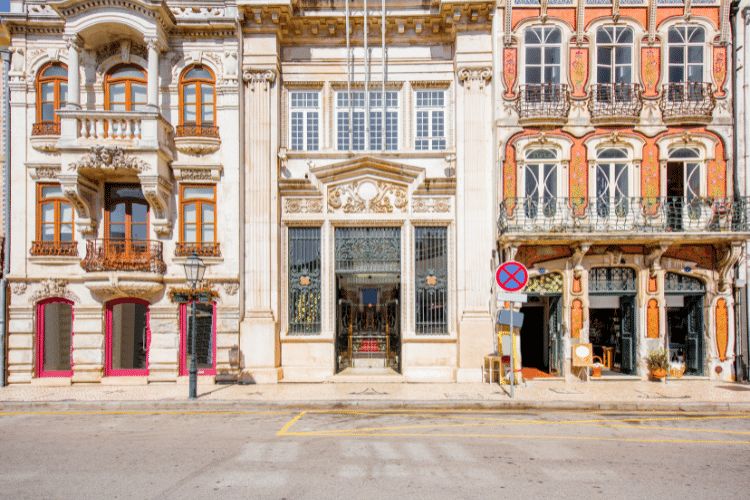 Search a lot on real estate websites
Utilizing the internet to initiate your search is typically the swiftest means to explore available possibilities. Nevertheless, the extensive array of online choices can occasionally prove to be overwhelming.
To prevent becoming overwhelmed, it is necessary to clarify your objectives prior to commencing your online exploration. Take a moment to pinpoint the particular neighborhood of your preference for residing, establish your budget, and define the type of accommodation you desire.
By doing so, you can streamline your search and concentrate on specific categories of residences located within your chosen neighborhoods. For short-term rentals, platforms such as Airbnb can provide valuable assistance. However, when in search of long-term rentals, it is advisable to focus your efforts on websites like Idealista or Kipper Tree.
Make contacts with tenants in Aveiro
Networking is important, especially when finding a rental in Aveiro. Making contacts can provide insider information about the local rental market, recommend trusted landlords or property managers, and even give you a heads-up about upcoming available properties.
Connecting with tenants is possible through online expat communities such as our Facebook Group – All About Portugal For Expats.
Engaging in dialogue with individuals residing in your desired neighborhood can also be accomplished by searching for relevant platforms and initiating a conversation via text. Cultivating a network of contacts can significantly enhance the efficiency and success of the process.
Talk to real estate experts
If all else fails, the last option for you will be talking to a real estate agent. Although their services will most likely come at a fee, it is also a good idea to let a professional find the best options and guide you properly.
Established real estate professionals have enough resources to provide tailored advice based on your specific accommodation goals. What's more, a certified real estate agent will not only help you get the right rental but also hold your hand through the challenges when finding a rental in Aveiro.
Do you want to come and live in Aveiro?
Choosing to move to Aveiro is a good idea, many expats are choosing to move for different reasons. For some, it might be for the weather, while for others, it might be for education. Nonetheless, the Venice of Portugal has something for everyone.
Whenever you are ready to make the move, book a consultation with Viv Europe and let professionals find the right property for you. It really is better than doing everything on your own.