Last Updated on October 20, 2023 by Laila Oliveira
Living in Évora is everything you would expect from a small rural town: quiet, tranquil, and a close-knit community of pleasant and welcoming people. Finding a rental in Évora means accessing a slower pace of life than larger urban centers. If this sounds like your cup of tea, you're in the right place!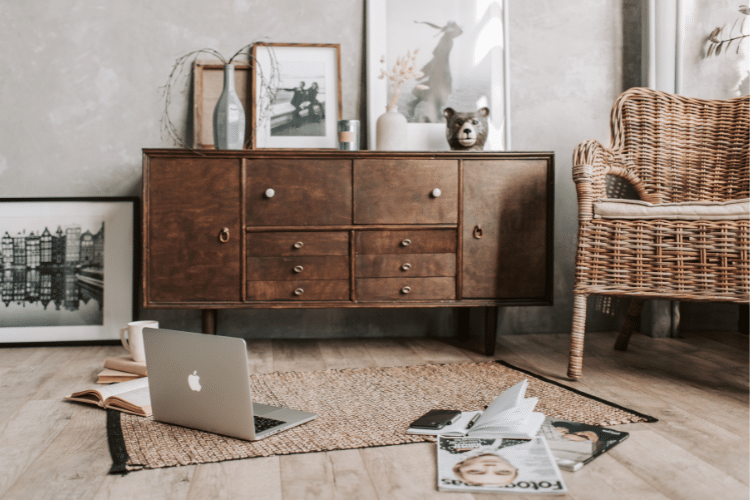 The city's rich cultural scene, proximity to nature, and pleasant weather contribute to a good quality of life. To think of the prospects of getting good accommodation here is normal. Let's just begin by saying it's easier than finding a rental in Lisbon or the Algarve. 
The good news is that if you are still getting ready to buy a house, you can take advantage of good rental accommodation options. Tag along as we attempt to guide you through the real estate market here. Happy reading!
The challenges of finding a rental in Évora
Although Évora has not been quite popular among tourists and expats, this particular destination is surely getting the attention it deserves over the last decade. While this is good, it comes with its fair share of challenges because Évora is a rural town. One of the first challenges is the limited availability of rental units because of the location.
It is very important to begin your search for a rental early. This will give you sufficient time to look for the right options. Keep in mind that the summer months tend to be busier than other months, often putting a strain on the already limited supply of rental housing in Évora.
Vacation rentals give tenants much more profit in the summer
If you're considering the idea of leasing a vacation property in Évora for the summer season, you're in for a delightful experience! Évora's pleasant weather and plenty of historical sites make it a sought-after summer destination for tourists. 
Consequently, vacation rentals can be extremely lucrative for renters, particularly when selecting a property in a highly desirable area.
However, this situation might result in limited options for those seeking long-term rentals because property owners often favor vacation rentals. Vacation rentals generate significantly higher income when the tourism season is in full swing.
Long-term rentals vs short-term rentals in Évora
Short-term and long-term rentals in Évora, as in many other places, have advantages and disadvantages. And the choice between them largely depends on your specific needs, circumstances, and preferences.
If you want a stable living situation, long-term rentals can be advantageous. They typically provide more stability as they involve signing a lease agreement for an extended period. Which is often 6 months to several years. They generally also have lower nightly rates compared to short-term rentals.
Short-term rentals, on the other hand, offer flexibility. You can rent for a few days, a week, or a month, which is ideal for tourists and those who don't want a long-term commitment.
However, things change if you look at it from a business perspective. If you own a property in Évora, renting it as a vacation rental during the tourist season can be more profitable.
Living in Évora is trending
As mentioned earlier, Évora was not popular a decade ago. However, today, it's becoming a hot topic not just among tourists and history enthusiasts but also among expats as well. One of the reasons why everyone is turning their attention to the capital of the Alentejo region is because of the cost of living. 
Évora, like some other cities in Portugal, is known for its relatively lower cost of living compared to major European capitals. This affordability can be an attractive factor for individuals or families.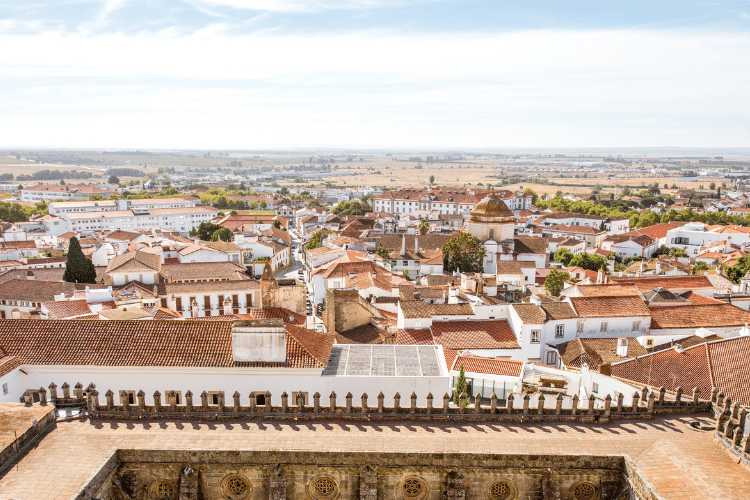 Also, something else that is not mentioned enough is that Évora is a beautiful place to call home. It is surrounded by beautiful countryside and vineyards, and this natural beauty may be appealing to people seeking a more tranquil and picturesque setting.
Lastly, the rise of remote work and the digital nomad lifestyle has led many people to explore living in different places, including smaller cities like Évora, which may offer a relaxed and cheaper alternative compared to larger cities like Lisbon or Porto.
There are still affordable options to rent
Unlike living in the popular destinations in Portugal, finding a rental in Évora is still within an affordable range. Although this destination has newfound popularity among the foreign community, you still have a better chance of securing cheaper housing, even in the town center.
A one-bedroom apartment in the city center costs about €614, while its three-bedroom counterpart costs €1,042.
You can get similar housing set up away from the city center at €475 and €808, respectively, per Numbeo. Some websites that can help you find a rental in Alentejo include Kipper Tree, Idealista, and CustoJusto.
These websites offer a range of rental options, including apartments, houses, and cottages, at varying price points to fit different budgets.
Rise in the expat community
There is no doubt that Evora is an expat magnet, but rightfully so. There are so many things that attract foreign nationals to this country. This city offers a range of amenities, including excellent healthcare facilities, a university, and a variety of shopping and dining options.
In their free time, expats in Évora can enjoy exploring the city's many historic sites, such as the Roman Temple and the Cathedral. You won't be bored here, as cultural events and festivals happen throughout the year, and you'll love them if you're not into city nightlife.
The cherry on top is that the cost of living is quite low without necessarily compromising the quality of life.
Évora rental prices rise every year
Rental prices in Évora, as in many places around the world, have been on the rise for various reasons. And it's important to consider local factors and broader economic trends in order to understand precisely why.
First, Évora is home to the University of Évora, and during the academic year, there may be increased demand for student housing. This demand can impact rental prices, especially in areas near the university.
Secondly, if tourism in the region is growing, property owners might shift from long-term rentals to short-term vacation rentals. This will reduce the supply of long-term rental properties and increase competition for available units, thus pushing up prices.
Rental prices have been steadily rising over the last couple of years. However, you should know that they are still within an acceptable range in contrast to other European destinations.
With Viv Europe your plans for Portugal
will finally come to a reality
Is it worth renting a house or apartment in Évora?
Similar to any significant life choice, the decision of whether to lease an apartment in Évora is a matter of personal discernment. Once you maintain an objective perspective regarding your requirements, arriving at an informed verdict will become simpler.
Nevertheless, it's worth underscoring that Évora ranks among the top choices for expats and is highly sought-after as a destination.
Judging from the amount of attention this rural destination has been receiving in the recent past, it is fair to infer that the town of Évora has a lot to offer foreign nationals.
Living in Évora is not only cheap but also gives you the opportunity to enjoy a peaceful life away from the chaos of the city. Renting a house or apartment in the region can be an excellent choice, but remember to thoroughly research which neighborhood or parish is best for you.
How to choose or find a suitable rental in Évora?
Finding a rental in Évora, or in any rural town, is often easier said than done, and the capital of Alentejo is no different. Unlike the capital, Lisbon or Porto, you will have to do more research just to land your perfect house.
The good news is that there are a few ways you can approach this process in order to improve your chances of success. Let's discuss how to go about finding a rental in Évora!
Search a lot of real estate websites
Like with other tasks, initiating your search online should be the most efficient way to explore the available options. Nevertheless, it's common to feel overwhelmed by the abundance of choices.
Therefore, setting your objectives clearly before delving into online research is crucial. Take a moment or two to think about the particular neighborhood that aligns with your preferences. Additionally, consider your budget constraints and the type of residence that piques your interest.
By doing so, you'll be better equipped to streamline your search, focusing on specific housing options in your neighborhoods of interest. For those interested in short-term rentals, platforms like Airbnb may prove useful.
However, for long-term rental prospects, it's advisable to concentrate your search efforts on websites such as Idealista or Kipper Tree.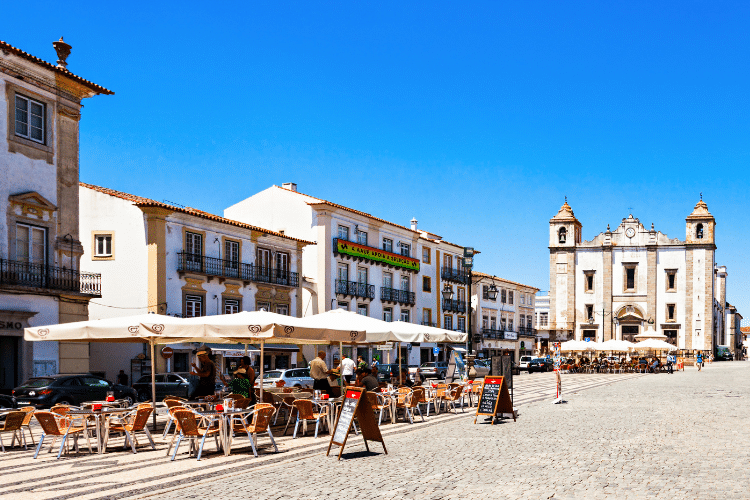 Make contacts with tenants in Évora
Apart from searching online, another viable option is reaching out to informed people through networking. Having a grasp of the market conditions before commencing your property search is advantageous. And the easiest way to get such information is from those who already live there. 
They can prepare you in advance for potential challenges in specific areas and give you further insights on exactly what to expect.
Establishing connections can offer valuable information about the local rental market. Such as suggesting reliable property owners or property management services and even keeping you informed about upcoming properties that will become available.
Since finding the right contact is often a problem, be sure to join our Facebook Group – All About Portugal For Expats. There is always someone willing to help out!
Talk to real estate experts
While it is always best to try to solve plenty of things on your own, it is always a good idea to seek professional help when all else fails. When it comes to real estate, working with a reliable real estate agent might be ideal. Especially if you don't want to go through the hustle of researching online or making contacts with tenants.
Agents are better equipped to provide you with the right information and help you navigate some of the bureaucracies you might encounter should you consider going through the journey solo.
While their services always come at a fee, real estate agents remain the best people to consult whenever you are looking to rent or buy a house.
Do you want to come and live in Évora?
Now that you have a better understanding of the details involved in finding a rental in Évora, the process should be a straightforward task. Nevertheless, before embarking on your quest for a rental, the first essential step is making your way to this beautiful destination in Alentejo.
Therefore, if you're prepared to relocate to Portugal, Book A Call with Viv Europe, who are always there to provide guidance and assistance. 
It really is better than doing everything on your own. Leave it up to us and start planning for your dream relocation!