Last Updated on November 4, 2022 by Laila Oliveira
Popular doesn't always mean better; one hidden destination that often flies under the radar is the beautiful Silver Coast. But, finding a rental on the Silver Coast is easier said than done. Does this mean it is impossible to find a suitable rental space in this coastal town? Absolutely not!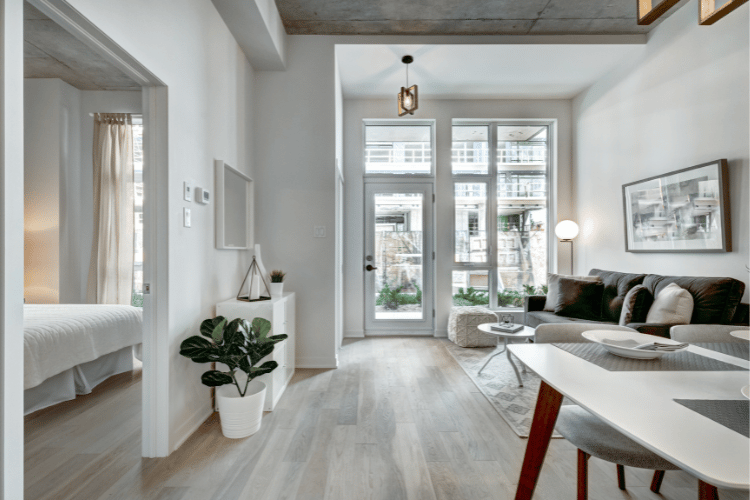 The good news is that this coastal region, with over 240km long coastline, is finally getting the recognition it deserves. However, increasing tourism and expat presence also strain the process of finding rental accommodation in this region.
The Silver Coast is a place to consider if the Algarve and Lisbon aren't working out for you. Many expats do the same, so let's guide you with tried-and-tested advice. Fortunately, if you know where and what to look for, you will find the process quite easy. Stick around as we explore finding a good rental on the Silver Coast.
The challenges of finding a rental on the Silver Coast
As mentioned earlier, the Silver Coast is becoming a tourist and expat magnet. This means there is an expected strain on the available resources, including rental space. The basic demand and supply knowledge dictates that the price often goes up with an increase in demand.
With this in mind, it is expected that during summer, the demand for rental accommodation causes the cost of rent to go through the roof. One way of going around this challenge is planning ahead of time if you're interested in moving to the Silver Coast. Get help from the right people to ensure your relocation process moves effortlessly.
Vacation rentals give tenants much more profit in the summer
The peak of summer, usually between May to August, is when the Silver Coast region receives the most tourist action. Tourists flocking to the Silver Coast region are not interested in a long-term rental but prefer short-term vacation accommodation for a few days or weeks.
During this peak period, the cost of the rental property goes up, allowing landlords to make more money from their property than any other season. But that also makes finding a rental on the Silver Coast more challenging.
On other regular months, the average cost of a one-bedroom rental apartment on the Silver Coast is between €530 and €750, depending on the specific city. However, rentals can cost up to €67 per day during summer vacation, giving the property owners a much bigger profit than in other months.
Long-term rentals vs. short-term rentals on the Silver Coast
There are two main types of rental accommodation on the Silver Coast, long-term and short-term rentals. The choice of which type of rental is right for you depends on your reasons for visiting this region.
Essentially, short-term rentals, also known as vacation rentals, are quite popular among short-stay tourists not planning to spend more than a few weeks. Typically the short-term rental contract extends from a few days to a few weeks.
Rent is charged per day of stay as opposed to the usual monthly rates. On the other hand, long-term rentals are ideal for expats or locals to stay for over 6 months on the Silver Coast. These are popular among expats who move permanently to this region for employment purposes.
It is worth mentioning that short-term rentals are often easier to find than long-term accommodations. Since short-stay visitors come and go, there is always a space for you to fill.
Living on the Silver Coast is trending
Although not quite as popular as the Algarve or Lisbon, the Silver Coast is a gem making its way into the hearts of expats and locals alike. Often described as the Algarve of the north, the Silver Coast region has some of the most pristine beaches you will find in Portugal. The expansive coastline provides the perfect waves for surfing and swimming on hot sunny days.
Other than that, the cost of living on the Silver Coast is also relatively lower compared to other popular regions in Portugal. In fact, some of the best and cheapest cities in Portugal are located in this region.
Also, because this region receives relatively lower tourism action, expats who love peace and quiet find the Silver Coast quite attractive. Here is a rundown of other reasons why the Silver Coast is quickly becoming a hot topic.
A rich history and unique culture
Strategic location
Great food
Attractive property prices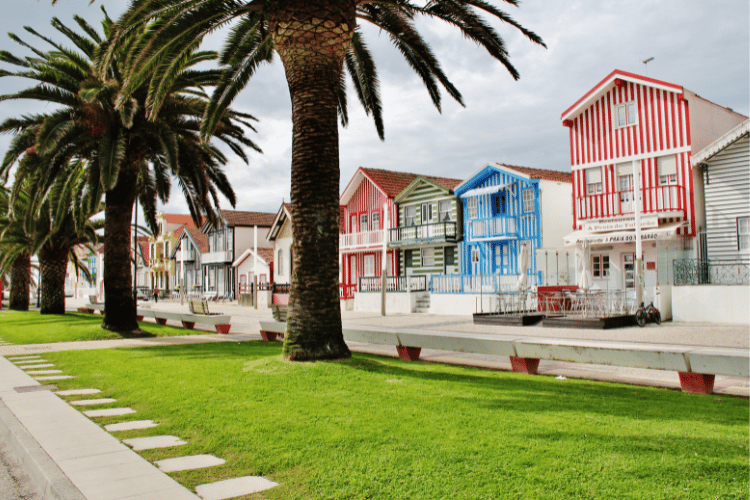 There are still affordable options to rent
The beauty of living on the Silver Coast is that the rental prices are still within a reasonable range compared to other regions. The Silver Coast is a vast region with plenty of small towns where rental accommodation costs are still low.
The fact that you can find any type of housing, right from expensive villas to more sedentary accommodations, opens you up to different options depending on your budget.
The key to finding cheap accommodation is avoiding the big cities and choosing to live among the local population in the smaller towns within this region. Such towns have little expat or foreign influence, and the cost of living is not affected by the high purchasing power typical with the expat population.
Best cities on the Silver Coast
As mentioned earlier, the Silver Coast region is quite expansive, with many small towns and cities. Choosing the right destination for anyone new to this region can be pretty difficult. Nonetheless, take a look at some of the best cities on the Silver coast.
Aveiro district
Located not too far from Porto, the Aveiro district is among the most popular destinations on the Silver Coast of Portugal. It is distinguished by colorful boats that take you around the beautiful canals in the city.
This particular region is home to about 365,466 residents, with an expat population of about 3.6%. Compared to other cities, Aveiro is largely considered an expat magnet.
With Viv Europe your plans for Portugal
will finally come to a reality
Coimbra
Unlike Aveiro, much of Coimbra is located inland, further from the sea. Coimbra is relatively larger than Aveiro, with a population of about 434,749 residents. Coimbra also has a good expat presence of close to 4.1%.
Although located inland, Coimbra is strategically positioned at the Silver Coast's center and not too far from the beach.
Leiria
This is the second largest district in the Silver Coast region, with a population of about 600,000 residents. Leiria is often considered the true definition of living on the Silver Coast, and the cities are quite popular among expats and locals alike.
Leiria is also located close enough to Lisbon to enjoy the perks of the big city but also far enough to escape the chaos that comes with living in the capital of Portugal.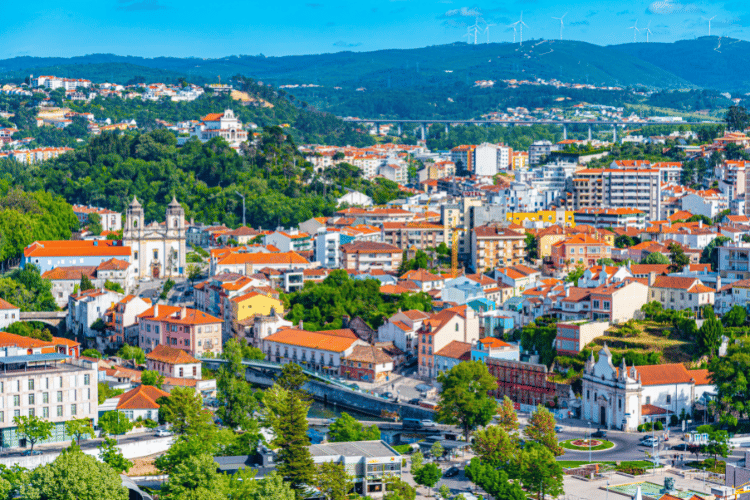 Óbidos
The medieval town of Óbidos is another popular city on the Silver Coast of Portugal. This particular town has become a desired destination for expats and locals who want to retire and live a quiet life on the Silver Coast. Óbidos is a small town with a population of close to 12,000 residents, plenty of whom communicate in English.
Nazaré
This is another famous town for retirees and expats. It is close to Lisbon, making it a great spot for anyone who also fancies a quick visit to the capital. The municipality of Nazaré has a population of close to 15,000 inhabitants, with a foreign population of about 6.5%.
Benefits of living on the Silver Coast
Living on the Silver Coast of Portugal has its fair share of advantages that expats can benefit from. To begin, this region presents an affordable option for expats. This vast region has many towns and cities, giving you many choices depending on your budget and needs. The cost of living is also relatively lower than in other regions like the Algarve or Lisbon, not to mention other big European cities.
Also, the Silver Coast is home to some of the most attractive beaches in Portugal that rival those found in the Algarve. Besides beaches, this region has great mountain ranges and national parks for nature lovers. Essentially, the Silver Coast has something for everyone.
Finally, the weather in this region is warm all year round, perfect for exploring outdoor activities whenever you want.
Silver Coast rental prices rise every year
There is no doubt that the rental prices in the Silver Coast have been on the rise over the last couple of years. However, this is not a Portuguese issue; it is a matter that goes on worldwide.
With the increase in popularity of Portugal over the last couple of years, supply hasn't been able to meet the demand, therefore, driving the cost of rent higher. Although the rental price has been rising, you will be happy to find out that it is still lower than in other popular regions in Portugal.
 Also, when compared to other big cities in Europe like London or Paris, rental prices in the Silver Coast are a fraction of what you would otherwise pay in these cities. Having said that, let's take a look at some of the rental price fluctuations in the recent past.
| Area | Prices in 2022 | Prices in 2021 | Prices in 2020 |
| --- | --- | --- | --- |
| Aveiro | €7.1/m2 | €7.2/m2 | €6.6/m2 |
| Coimbra | €7.0/m2 | €6.8/m2 | €6.1/m2 |
| Leiria | €6.3/m2 | €5.8/m2 | €5.8/m2 |
Data from Idealista as of November 2022.
Is it worth renting a house or apartment on the Silver Coast?
Whether renting a house on the Silver Cost is worth it or not will depend on your individual needs and circumstances. However, it is worth mentioning that the Silver Coast is generally an excellent destination for expats who want to live a quiet life away from the chaotic city life.
The cost of rent is relatively cheaper, and the cost of living is also lower than in the other popular regions. As such, finding a rental on the Silver Coast is the right decision for those looking to live on a budget. There is plenty to live for on the Silver Coast; the rich, authentic history and culture are just a few of the unique things about this region.
How to choose or find a good rental on the Silver Coast?
The secret to landing your preferred rental property is starting your search early. Take a look at the following ways that will help you in your quest to find a rental on the Silver Coast.
Search a lot on real estate websites
Taking your search online is one of the fastest ways to narrow your search. However, even before going online, it is important to have your objectives right.
First, think about the kind of rental property you are looking for. Think about your preferred location and what your budget is at the moment. This will allow you to be objective and filter out a lot of unwanted information you will find online on real estate websites.
Be sure to pay a visit to websites like Idealista or Kipper Tree. They are quite resourceful when looking for rental properties or even properties to purchase.
Make contact with tenants on the Silver Coast
Getting in touch with a tenant living in your preferred town or city on the Silver Coast is invaluable when looking for a rental property. With their prior experience, they are in a better position to link you up with landlords who also have a vast network of other potential property owners.
A tenant will also give you the average rent you should expect to help you not get exploited. If you have difficulty finding the right people in Portugal, check out our Facebook Group – All About Portugal For Expats. Here you will find a community of expats in Portugal who are more than happy to give you directions.
Talk to real estate experts
If you are stuck and don't know where to begin your search, you can always get help from real estate agents around that particular town or city. They know the real estate market and current trends that you might benefit from.
Also, they are experienced enough to advise you on the right neighborhoods to consider renting, depending on your needs. The beauty of working with a real estate agent is that they can take care of the bureaucracies on your behalf, making the process way simpler than you expected.
Do you want to come and live on the Silver Coast?
Even though it might be challenging, finding a rental on the Silver Coast is a very rewarding experience. If you're ready to take the plunge, be sure to reach out to our experts for the best advice! 
Viv Europe has helped numerous families kickstart their dreams of living in Portugal and enjoying a life full of peace and safety. Your family can be the next one. Let's make your relocation journey easier together.