Last Updated on March 31, 2023 by Laila Oliveira
Although Madeira is popular as a tourist destination, this nation is becoming a favorite for expats looking to relocate to Portugal. However, before moving your family to this island, education is one of the things that you ought to think about. So, what is education like in this region? Are there any international schools in Madeira?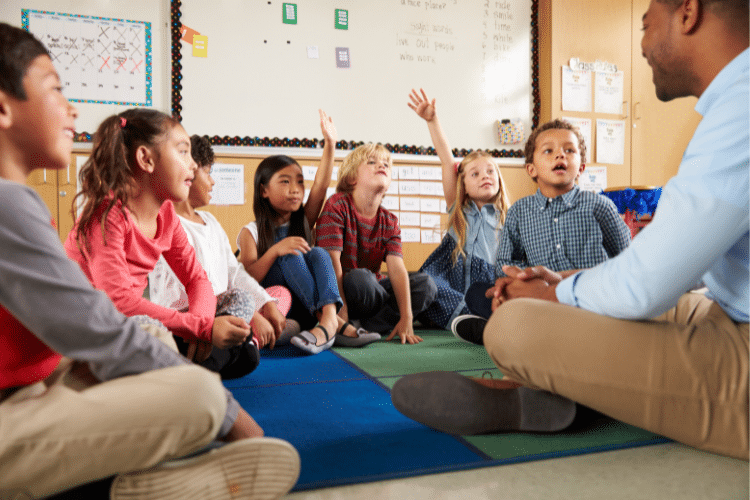 If you are looking for answers to these and more questions, then this post is for you. Besides the good weather and the dramatic landscapes, this island in the Atlantic Ocean promises a relatively lower cost of living and is also very peaceful, making it an ideal place for raising a family.
We attempt to shed some light on education in Madeira, emphasizing the international schools that are popular among expats. Stick around to find out more!
What are the best international schools in Madeira?
To begin, it is worth mentioning that the quality of education in Portugal is generally quite good compared to international standards. However, it is also important to point out that there are not many international schools in Madeira compared to other regions further inland, for instance, the capital, Lisbon, or the Algarve.
However, that doesn't mean that your children won't find a good option from the few available; here are the two international schools in this autonomous region in Portugal.
These two international institutions are quite special for the communities they serve. Apart from providing basic education, these international schools are keenly interested in extra-curricular activities, with a special eye on student creativity and innovation.
Other than that, as an expat living on the island of Madeira, you will fall in love with the green pastures and magnificent terrain that characterize this destination.
International schools in central Madeira, Portugal
Although there are few options for you to choose from when it comes to international schools in Madeira, these two international schools have extensive curriculums different from what is provided in the public schools in Portugal.
Also, the school's emphasis on extra-curricular activities will provide further character development for your school-going children. Let's get right to it!
The International School of Madeira
If you're looking for an international school that provides education in both Portuguese and British curricula, then the International School of Madeira might be ideal. Located in Funchal, this school has provided top-tier education to the community and beyond for nearly two decades. 
Thanks to the education system that provides instruction in both English and Portuguese, you can trust that your children will be prepared for the workforce, especially since Portuguese is the main language in the country.
This school provides education for children from the ages of three to ten. The classes are often smaller to ensure that every learner gets the attention they need, with about twelve children in every classroom.
This approach to learning has worked over the years. And this school boasts a lot of success among the children who have passed through the system previously.
Besides the regular lessons taught in class, the International School of Madeira provides additional enrichment courses like music, art, and physical education. Not to mention other extra-curricular activities like swimming and piano lessons.
Compared to other international schools inland, the cost per annum is relatively cheaper, ranging between €2,750 and €3,300.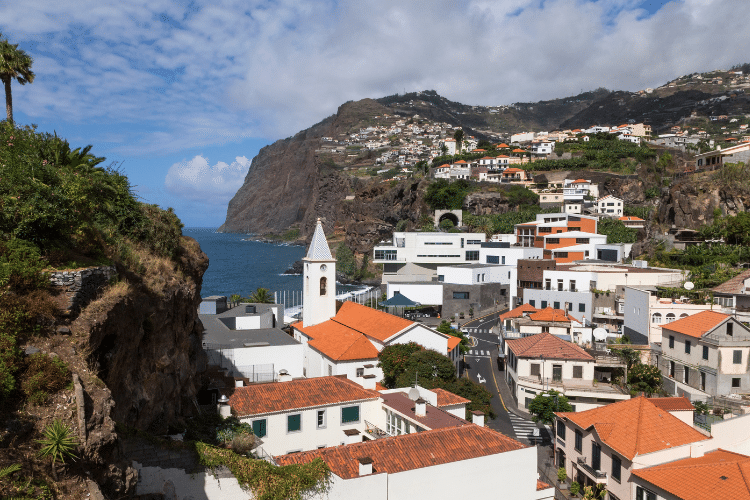 International Sharing School-Madeira
The International Sharing School is another good institution where your children can receive a quality education. Similar to the International School of Madeira, this particular school also provides education in a bilingual environment. 
When it comes to the curriculum, the International Sharing School-Madeira follows the prestigious International Baccalaureate Primary Years Program (PYP) and Middle Years Program (MYP).
The beauty of this program is that it prepares the learners not just for the International Baccalaureate Diploma Program but also cultivates creativity and creates confidence in the students regarding managing their own learning.
Also, the school prides itself on providing a modern and innovative environment that allows learners to reach their full potential. This school has an able team of experienced and well-trained teachers who provide the ideal ecosystem for your children's learning.
The International Sharing School of Madeira strives to provide every student with individual attention, and because of that, every class has at most eighteen students. It shouldn't come as a surprise that this international institution is one of the best on the Island. 
Their education system is designed for children from ages three to sixteen. Due to the generally better standards in this institution, the annual school fees are higher than the International School of Madeira. The fees range between €4,950 to €10,945 depending on the level of the learner.
When does the school year start in Portugal?
International schools in Portugal often follow their own school calendar, and the two institutions mentioned above in Madeira are no different.
However, in general, the school year in Portugal begins in September and goes on until mid-June. The school year is divided into three terms:
Term 1: September to December
Term 2: January till late March
Term 3: April till mid-June
Also, keep in mind that there are several holidays within the school year. That said, it is common for international institutions to have their own holiday schedules different from public schools. Students get four breaks every school year, which include:
Christmas break in December
Carnival break between late February and early March
Easter break in April
Summer break, between June and September
Although all these breaks are essential to the students, the summer break is by far the favorite for students and the whole family. 
The hot summer months are when parents and children get to enjoy plenty of fun activities that are available on this beautiful island. Whether it is going down to the beach, amusement parks, or hiking the terrain, it's also a good time during summer on Madeira.
With Viv Europe your plans for Portugal
will finally come to a reality
Why choose these schools over the Portuguese public system?
The common question of deciding between Portuguese public schools and international schools in Madeira can be challenging. Consider a few things before taking your children to any school, especially as an expat. Some of the most common things every parent ought to think about include the following:
Language barriers
Level of facilities and extra-curricular activities
Adaptability mid-way of education
It goes without saying that all public education is conducted only in Portuguese. If your children are young, they will most likely adapt to the language quicker than their older counterparts.
The Portuguese curriculum is designed to prepare students for university. If you've planned to stay in Portugal, enrolling them in a public school would be a good decision.
On the other hand, private schools in Madeira have a variety of curriculums and languages that are different from Portuguese public systems. It's essential that your children feel like part of the community. 
When they do, it aids in adaptability and academic performance, not to mention social skills that are equally important. Enrolling them in a school that doesn't speak their language would hinder their performance.
While private schools might be more costly, they focus extensively on extra-curricular activities that help your child excel tenfold. If your child is already halfway done with their schooling, enrolling them in a familiar environment would be best.
What about pursuing higher education in Madeira?
Compared to mainland Portugal, the island of Madeira doesn't have as many higher education institutions. 
However, suppose you want to pursue higher education in this autonomous region. In that case, you will be glad to find out that there are three main institutions of higher education that you can enroll in.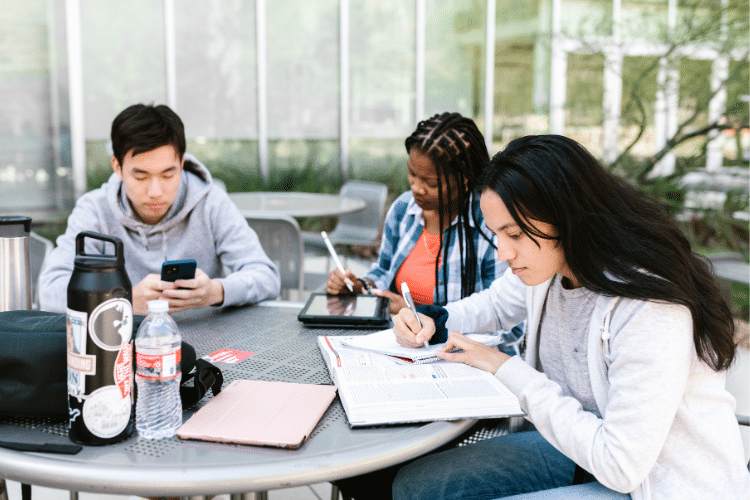 One of the most popular institutions is the University of Madeira. Founded in 1988, this institution of higher learning is located in Funchal and provides a range of courses that lead to recognized degrees in various disciplines.
Another institution you can enroll in is the Instituto Superior de Administração e Línguas. Unlike the University of Madeira, this is a private institution of higher learning. This institution provides education in various disciplines only at the undergraduate level.
Lastly, Escola Superior de Enfermagem de São José de Cluny (Higher School of Nursing of São José de Cluny) is another great alternative if you are looking to get into the healthcare field. Founded in 1991, this institution provides various programs that lead to recognized healthcare degrees in the healthcare field, right from undergraduate, graduate, all the way to postgraduate levels.
The beauty of joining an institution for higher learning in Madeira is that tuition fees are lower than in other European countries. On average, the tuition fees at most institutions of higher learning in Portugal range from €2,000 to €10,000 per year.
Do you need help bringing your family to Madeira?
Undoubtedly, international schools are the best options for expats when moving and settling in the autonomous region of Madeira.
Now that you know all the options available, finding the right school for your children should no longer be an uphill task. With that in mind, when are you planning to move to Madeira?
Whenever you are ready, our experts at Viv Europe will be more than happy to help bring your family to this beautiful island right in the Atlantic. For further questions and concerns, join our Facebook Group – All About Portugal For Expats, to connect with fellow expats who are having the time of their lives in Madeira.