Last Updated on May 26, 2023 by Laila Oliveira
Portugal's central region has many cities with great potential for foreign nationals to call home. Although this region has several popular destinations, it is hard to beat Leiria's charm. So what does living in Leiria look like for an expat? How is this destination better than other more popular cities within this region and beyond?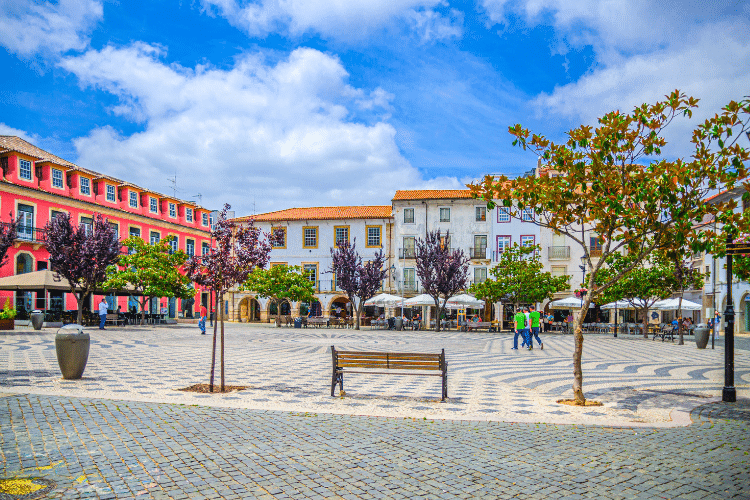 Being one of the oldest cities, Leiria is packed with a lot of history about ancient Portugal. This city is somewhat laid-back and modest, representing the humble side of Portugal.
With a population of just over 120,000 people, this small city by the beach has a lot of history, landscapes, and character, making it a good place to anchor down permanently. If you're asking yourself these questions, then this post is for you. Stick around as we attempt to unpack every important detail about this small city on the Silver Coast.
What is living in Leiria like?
If you ask around, you'll quickly find out that Leiria is often considered the true Silver Coast, thanks to its proximity to the beach. Talking about beaches, it's safe to say that Leiria has one of the best coastal areas for many activities, including sports, concerts, and other cultural exercises. 
The beauty of living in Leiria is that you'll experience all these without worrying about over-tourism during the peak summer months.
Other than that, there are several good landscapes that are accessible on foot. Most of these sites are a place that you can visit at any time of the year thanks to the good climate ensuring steady temperatures all year round.
For lovers of history, there are a lot of places you can visit to feed your curious mind, for example, Leiria Castle, the museums, or go ahead and discover the cultural posters of the theaters. There is so much packed in this small geographical space; you just have to experience it for yourself to appreciate it.
Who lives in Leiria?
Although previously, Leiria has not been on the radar when it comes to the top destinations for expats, that has gradually been changing over the years. Today, Leiria is home to people from all over the globe and is thriving better than before.
To give you some context, the current percentage of the foreign population in this city is about 5.8% compared to a decade ago when expats only accounted for 4.0%, as per data from Pordata. Expats aside, tourists are also finding this place quite relaxing and well-preserved.
In general, the foreign nationals who choose to live in Leiria are looking for a life away from the chaos of busy city life. That said, it's also worth mentioning that Leiria is quite close to Lisbon, but the lifestyles of these two cities are quite different.
Why are expats moving to Leiria?
As mentioned earlier, expats are finally discovering this hidden gem, and the attention Leiria has been getting recently is for all the right reasons.
One of the many draws to this destination is that it's close to the capital and also the fact that other regions are filling up more every year. Here are other reasons why expats are moving to this city.
Leiria is a good place for nature lovers
While Leiria is a laid-back city, there are so many things to do, especially if you're the adventurous type. This city has a touch of mountainous ruggedness to the north and rolling plains to the south.
Other than that, the city is also surrounded by natural scenery. For example, the Serra de Aire e Candeeiros Natural Park is a protected area that is home to a diverse range of flora and fauna.
The park is ideal for hiking and exploring, and you can also visit the nearby Grutas da Moeda, a cave system that is home to some impressive stalactites and stalagmites.
Culture, art, and cuisine
If you're interested in experiencing the true and authentic Portuguese way of living, then Leiria is a good place to call home. One of the most popular festivals is the annual Leiria cultural film festival.
Leiria is also quite popular for its authentic Portuguese cuisine. Seafood is a significant part of the local palette, which truly reflects their cultural and culinary heritage.
Among the local favorite dishes include grilled sardines and octopus, as well as its hearty meat stews and soups. You'll quickly find out how the local folks take pride in their culinary traditions; restaurants all over the city offer traditional meals cooked with natural ingredients sourced from within.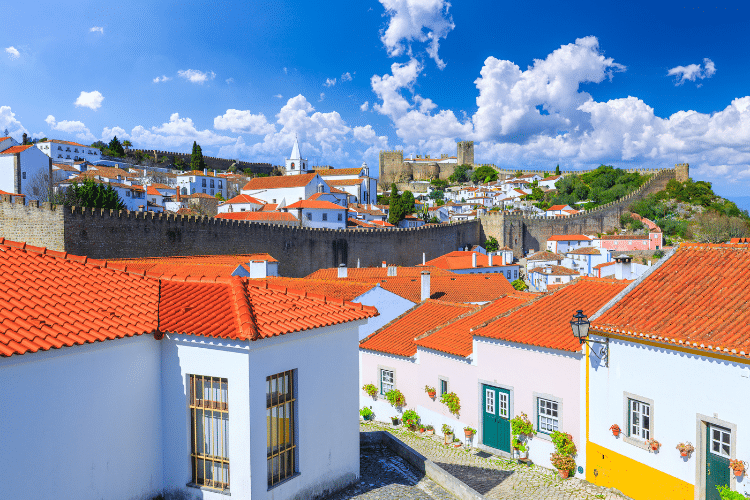 Prospects of working as a digital nomad
Leiria is an excellent destination to live for digital nomads. Previously, digital nomads had to obtain a passive income visa to work legally in Portugal.
The new Digital Nomad Visa, however, has changed everything and enables digital nomads across the globe to live for up to a year in Portugal! The good news is digital nomads can enjoy some of the benefits that come with living or working in Portugal, such as relatively lower costs of living and free travel in the countries within the Schengen zone.
There are several coworking spaces within the town with reliable internet and comfortable seating arrangement to do your work. Such places are ideal to meet and interact with other people who are also new in the city.
Buying a property in Leiria
Fortunately, Leiria is not as expensive as other destinations in Portugal; the property price is still within a reasonable range that is generally affordable. According to Idealista, the cost of property per square meter is about €1,474.
Of course, the cost will vary greatly depending on the location, size, and current state. Another major determinant factor is the specific property type; beachfront villas will cost you more than regular houses further inland.
That said, whether your intention is to buy property for renting or for your family, Leiria is a good place for such an investment. Here's a breakdown of the cost of properties in the municipalities in the city. 
| Municipality | Price per/m2 |
| --- | --- |
| Alcobaça | €1,460 |
| Alvaiázere | €603 |
| Ansião | €563 |
| Batalha | €1,048 |
| Bombarral | €1,329 |
| Caldas da Rainha | €1,738 |
| Castanheira de Pera | €526 |
| Figueiró dos Vinhos | €613 |
| Leiria | €1,308 |
| Marinha Grande | €1,019 |
| Nazaré | €2,332 |
| Óbidos | €2,273 |
| Pedrógão Grande | €613 |
| Peniche | €1,805 |
| Pombal | €1,170 |
| Porto de Mós | €834 |
Estimates are from Idealista (as of May 2023).
Renting a flat in Leiria
Renting a flat in Leiria can be a great choice for those looking for a comfortable and convenient place to live. This city offers excellent accommodation options such as apartment rentals, condo rentals, and villa rentals facing the sea for those who enjoy sinking their toes into the golden sand.
However, rental prices are still quite cheap. Like buying property, the cost of rent is also relative to factors like the size, location, and condition of the apartment. The cost of renting a flat in Leiria is about €8.8/m2.
Is living in Leiria better than living in Lisbon?
Well, there is no one true answer to this question; it all depends on your individual needs and preferences as a person. First, Leiria is a smaller city known for having a rather relaxed and slow pace of life. In addition, the cost of living in this destination is quite low compared to Lisbon, the capital of Portugal.
Also, choosing to live in Leiria means you will have easy access to nature, making it a good destination for outdoorsy people.
On the other hand, Lisbon offers a busy and vibrant urban life, typical of any other capital city in the world. It's also the country's main economic city, which is ideal for anyone looking for active employment.
In essence, if you want a quieter environment to raise a family, then Leiria will serve you well; on the flip side, if you want to meet new people and enjoy the urban lifestyle, then Lisbon beckons.
With Viv Europe your plans for Portugal
will finally come to a reality
Is living in Leiria better than living in Aveiro?
Right off the bat, it is worth mentioning that both Leiria and Aveiro are located on the Silver Coast of Portugal. Aveiro is the larger of the two destinations both geographically and also with regard the population size.
These two destinations are quite similar on multiple fronts. First, both of them have beautiful and well-preserved beaches. Other than that, the cost of living is also not so different. To put this into perspective, data from Numbeo indicates that you will need about €2,670 in Leiria to maintain the same lifestyle that you can have with €2,600 in Aveiro, without rent.
Ultimately, the decision between Leiria and Aveiro will depend on your personal preferences and priorities.
What is the cost of living in Leiria?
By extension, living in Leiria is cheaper than in the popular cities in Portugal and Europe. A family of four will require about €1,959 without rent, while a single person will only need €617, per Numbeo.
An income of €5,000 or more is enough for you to live off while affording your family other luxuries of life that you wouldn't have in other countries, like Germany or the UK.
That said, you need to keep in mind that the cost of living is different from one individual to the next. Your spending habit is often the determining factor of exactly how much you will need for expenditure every month.
Safety living in Leiria
Generally, Portugal is considered a safe country, and Leiria is part of that. Part of the reason why this city is quite peaceful is the presence of enough surveillance cameras and enough police force in the city.
Other than that, the low levels of corruption in the country have also gone a long way in keeping insecurity levels to the bare minimum. Another reason worth mentioning is that the local population in Leiria is very friendly, accommodating, and tolerant of people from all ethnicities.
Because of that, many expats report finding it relatively easy to integrate into the community. While that is true, you should also keep in mind that security will always start with you. Be aware of your surroundings and keep your personal items safe; this is especially true regarding mobile phones.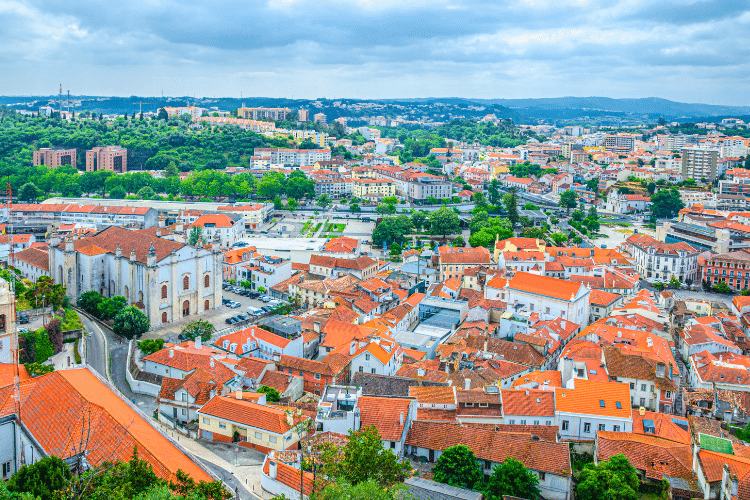 Access to health care in Leiria
The Portuguese healthcare system is known to be quite good according to the global standard. Leiria has several hospitals and clinics that provide a range of services to the local population. The main public hospital in the city is The Hospital de Santo André, which offers inpatient and outpatient services.
Apart from this healthcare facility, there are other private hospitals and clinics that are often quite expensive. You will need to have healthcare insurance most of the time because of the medical bill.
Healthcare in Leiria is free for the citizens and any registered legal residents. Before getting free healthcare, you will need to register with the Portuguese National Health Service (SNS). Apart from the long queues, public health care in Leiria is good; private hospitals would be ideal if you need specialized attention.
Work labor in Leiria
Generally, the unemployment rate in Leiria is not high; the major employers of this city are the service industry, including tourism, banking, and insurance. Also, the food and textile industries contribute to employment in Leiria.
Unfortunately, the minimum wage in Portugal is not good, currently averaging below the €1,000 for EU nations. The good news, however, is that jobs in Leiria pay more than the minimum wage, particularly in skilled industries averaging around €1,206 after taxes.
You stand a chance to earn more if you're a highly skilled professional in specific fields like technology and innovation.
Education in Leiria
Education is one of the most important aspects that drive expats to Portugal. Like the rest of the major cities in Portugal, public and private schools are available for primary and secondary education.
There are two major international schools located within Leiria where your children can get quality education; Leiria International School and CLIC – Colégio Luso-Internacional de Centro.
When it comes to higher education, this city is home to the popular Polytechnic Institute of Leiria, which provides education in different disciplines, including engineering, arts, and health care, among others.
How can a foreigner move to Leiria?
Obtaining a Visa is the initial stage of immigrating to Portugal, depending on the reasons you have. There are a huge variety of Visas available. The D2 Business Visa and the D7 Passive Income Visa, however, are the most widely used ones.
After receiving your Visa, the next step is to hunt for accommodation at the desired location. Whether you decide to buy or rent real estate is entirely up to you.
Finally, in order to use public services like transportation and healthcare, you must register with your local government and the national healthcare system. Even though it could seem like a daunting task, keep in mind that engaging with reputable immigration consultants will help make the process simpler.
Is it worth living in Leiria?
Leiria is a charming city not only with beautiful beaches but also with a rich history to match. However, deciding whether to consider living in Leiria is quite personal and will depend on your individual preferences and circumstances.
Nonetheless, if you're looking for a warm destination close to the beach and with a rather slow-paced life, then Leiria is totally worth it. However, if you're interested in busy city life, then turn your attention to Lisbon, Porto, or the Algarve.
Do you need help moving to Leiria?
Moving to a new country is a huge task, so instead of rushing, take your time and think clearly about your objectives and reasons for moving. Whenever you're ready to make this bold step, be sure to reach out to our experts at Viv Europe.
Also, consider joining our Facebook Group – All About Portugal For Expats, and ask other expats what they think of Leiria. Let's start planning!